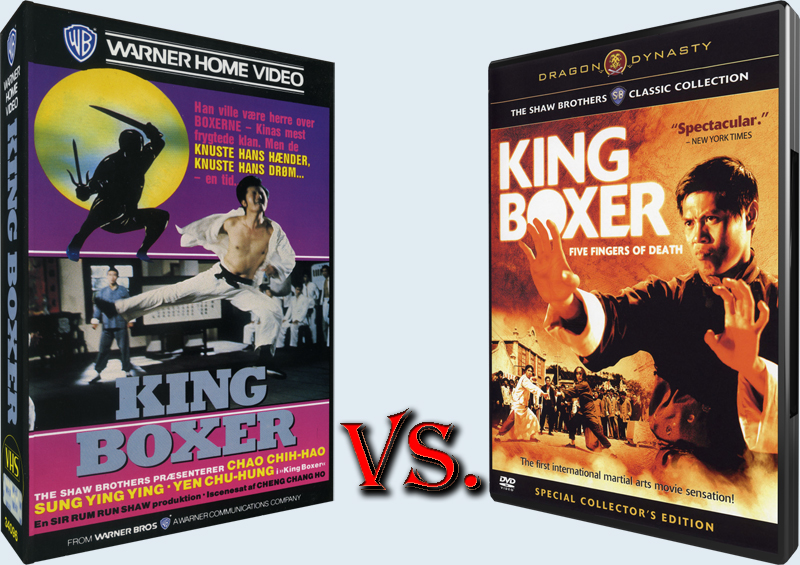 I don't know if this posting belong in this section, so if it's the wrong section, please feel free to either move it or remove it...
I'm only going to give a couple of examples of what's missing in the Dragon Dynasty-Genius Products- & Celestial-Zoke Culture versions, because almost every single scene is shortened a couple of frames of more, thus making a complete compare with images will take up A LOT of time!!!

First of all, here the sources used in this compare;
1) US R1 DVD from Dragon Dynasty/Genius Products [NTSC] (Runtime; 100:47 (NTSC) [~96:39 (PAL)])
2) HK R6 DVD from Celestial/Zoke Culture [probably a PAL/NTSC-konversion] (Runtime; 96:49)
3) Danish VHS from Warner Home Video/Metronome Video [PAL] (Runtime; 101:10 (PAL))
All runtimes are without company intro/outro/logo (no Dragon Dynaty intro/Shaw Brother intro/Celestial outro)
Compare 1
Compare between R1 DVD & R6 DVD; As far as I can tell, the only difference is that the Dragon Dynasty-release has 'clean cuts' while Celestial has 'blending cuts';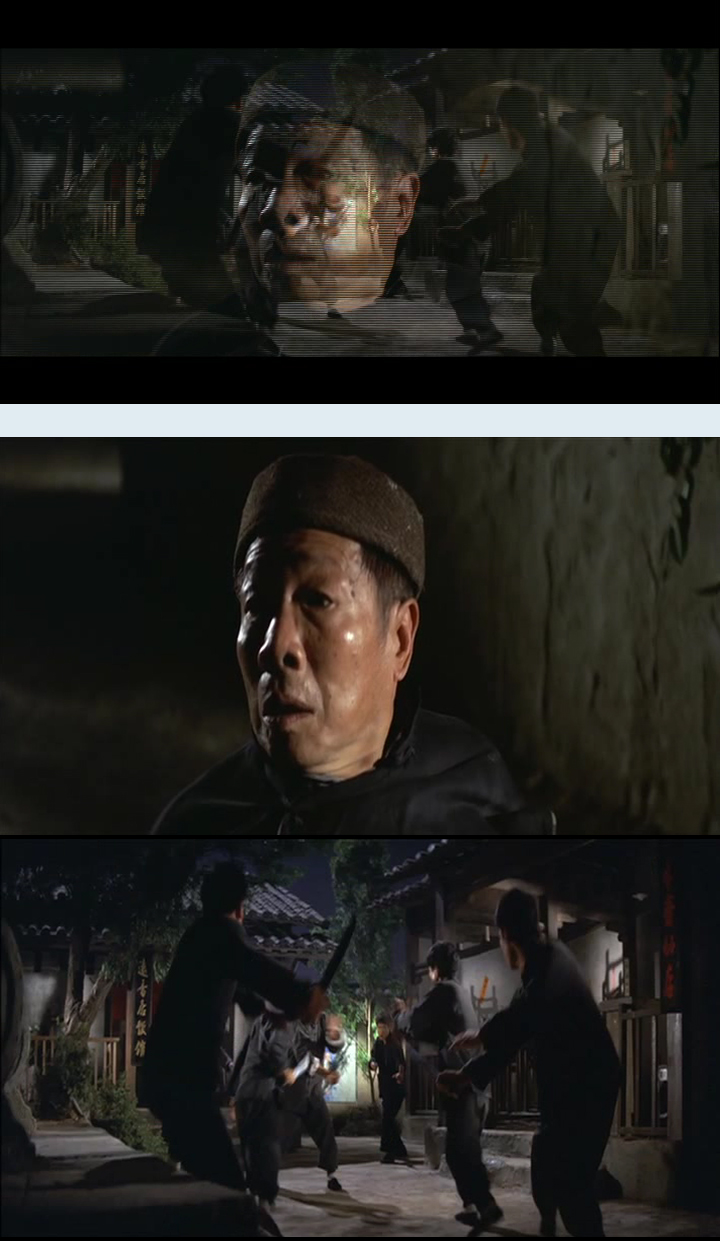 Compare 2
Because of the 'clean cuts' in the R1 version, this was release chosen to be compared to the Danish VHS release...
I'm only going to give a couple of examples of what's missing in the Dragon Dynasty/Genius Products version, because almost every single scene is shortened a couple of frames or more in the DVD version, thus making a complete compare with images will take A LOT of time (It took me nearly 4 hours just to make these!)
Credits;


00:02:01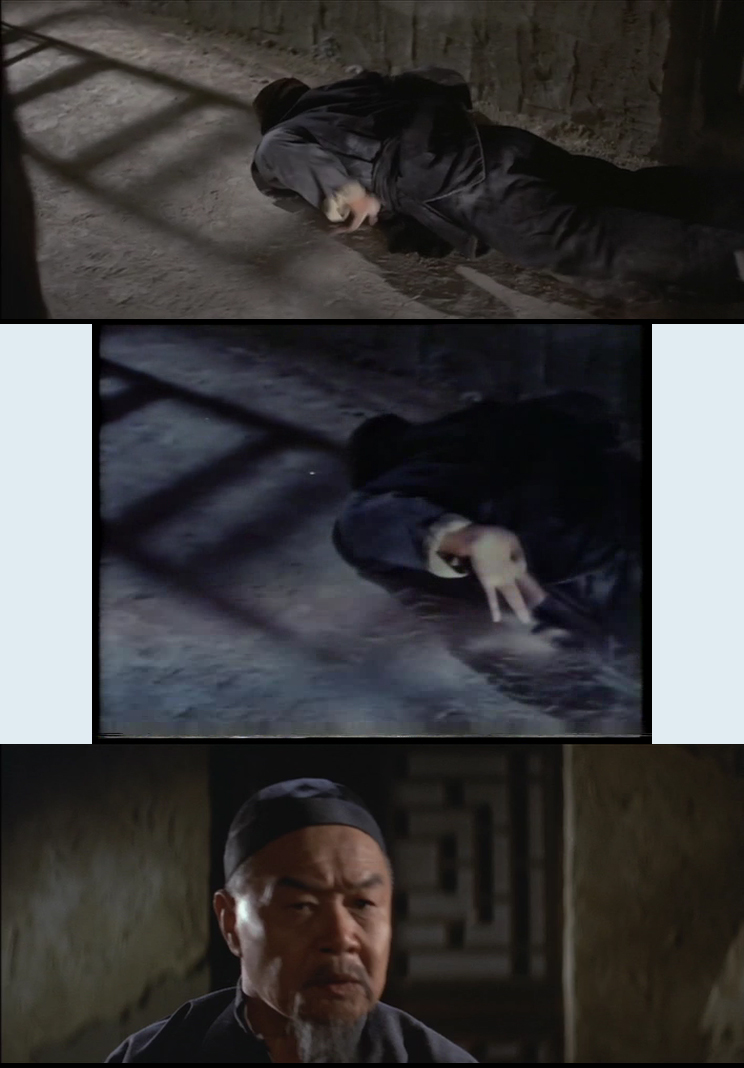 00:02:21

00:02:22

00:02:33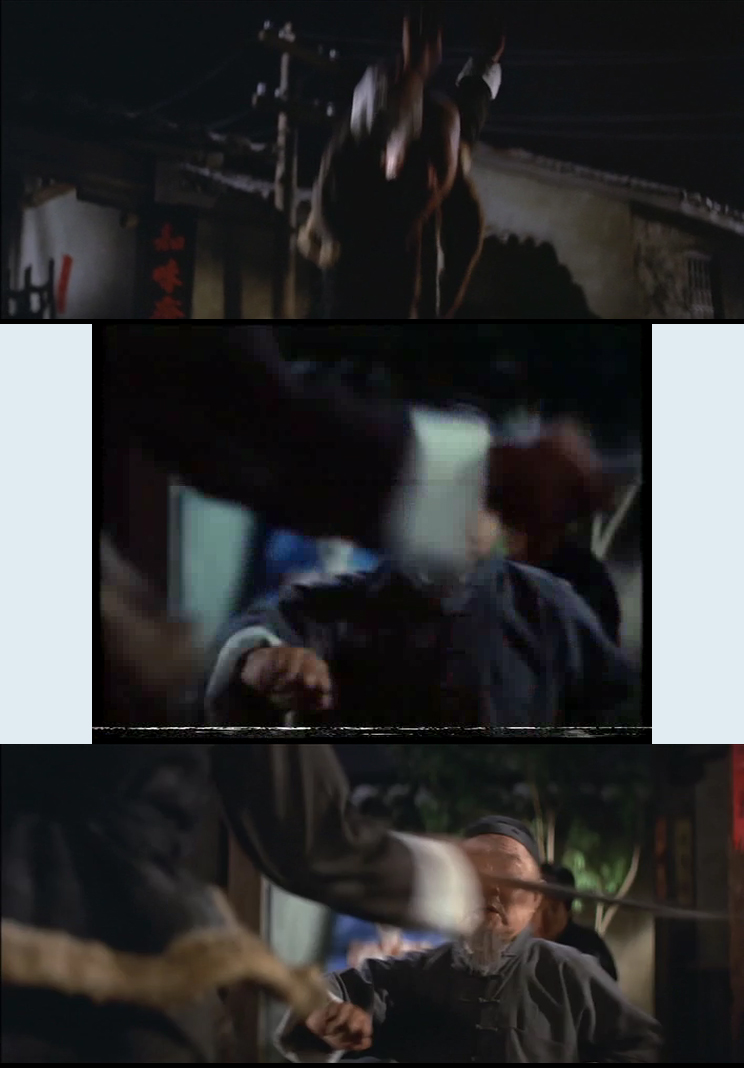 00:02:34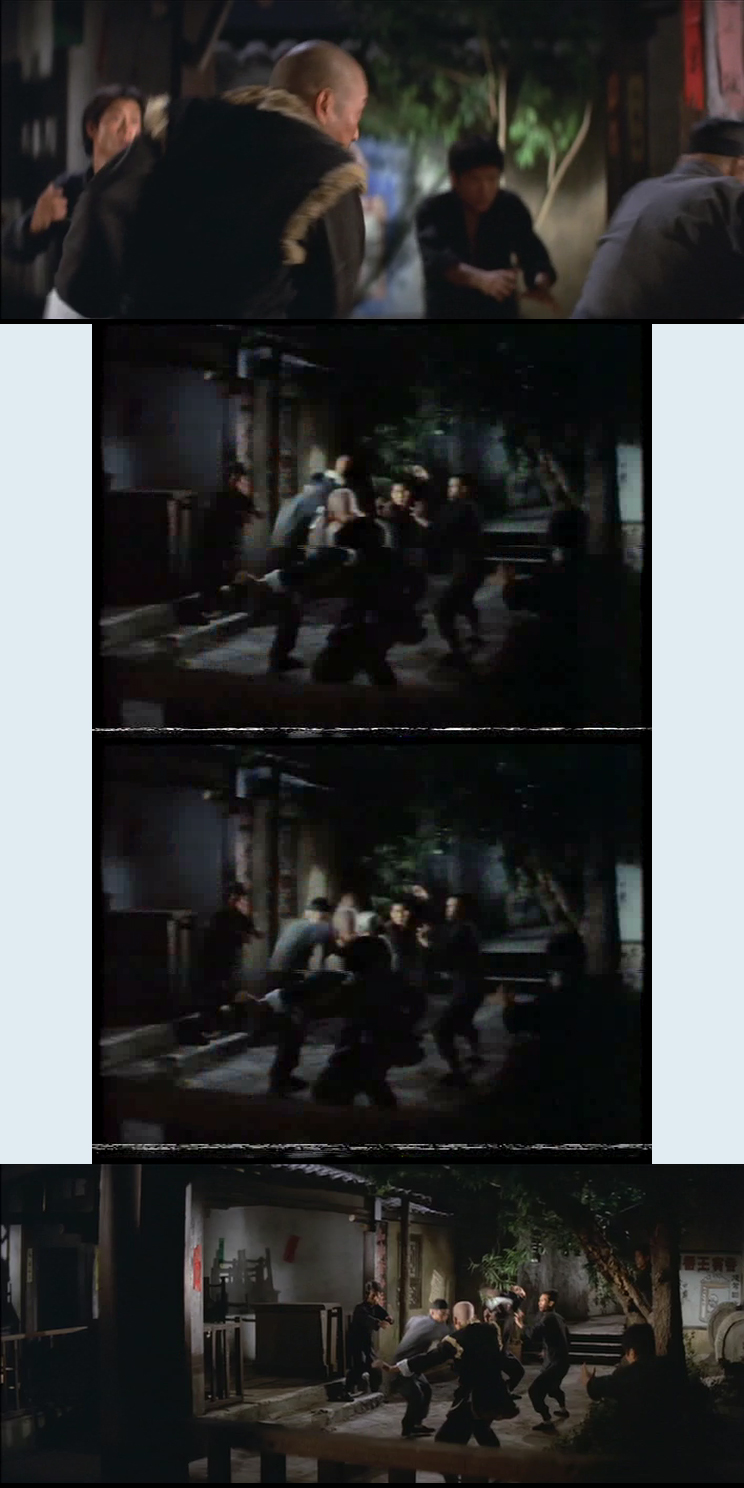 00:02:35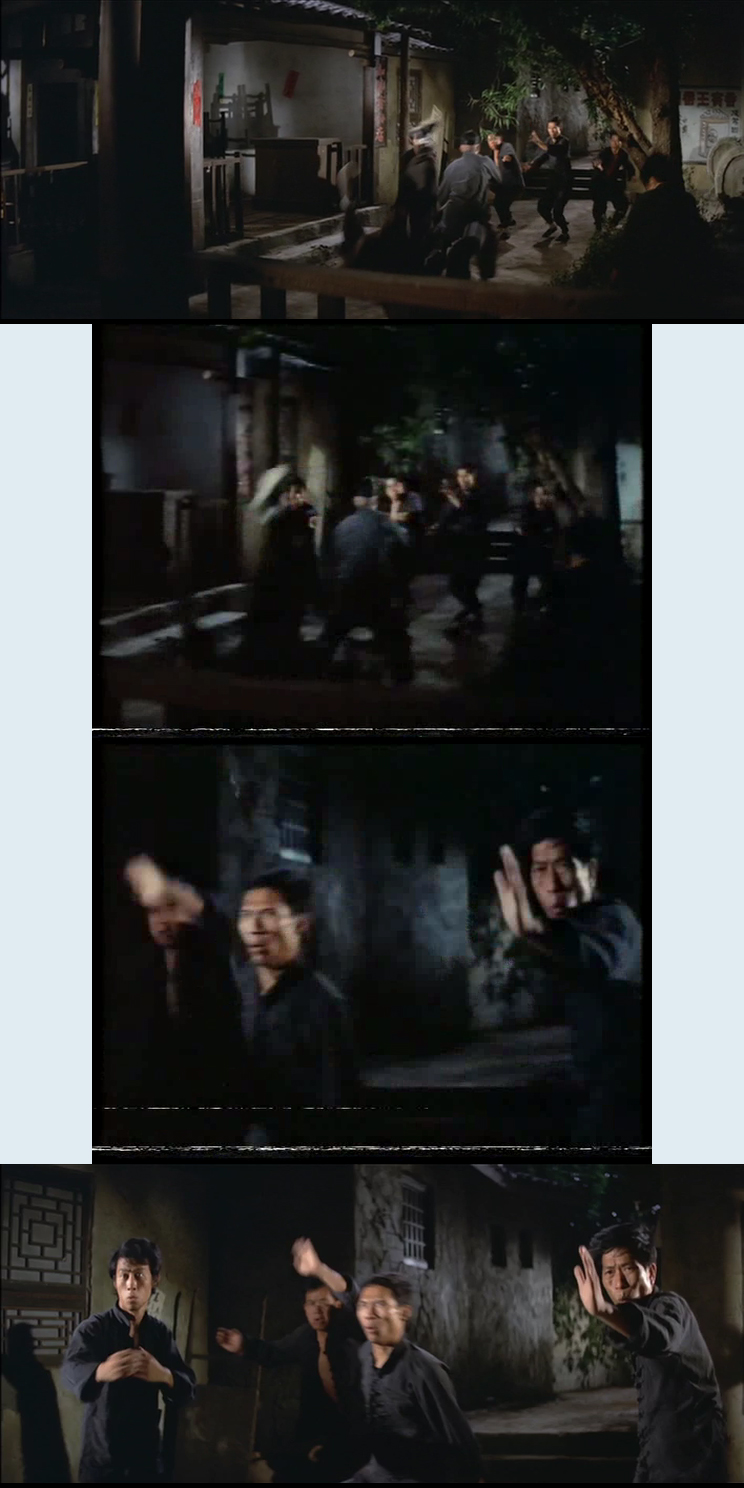 00:02:45

00:02:49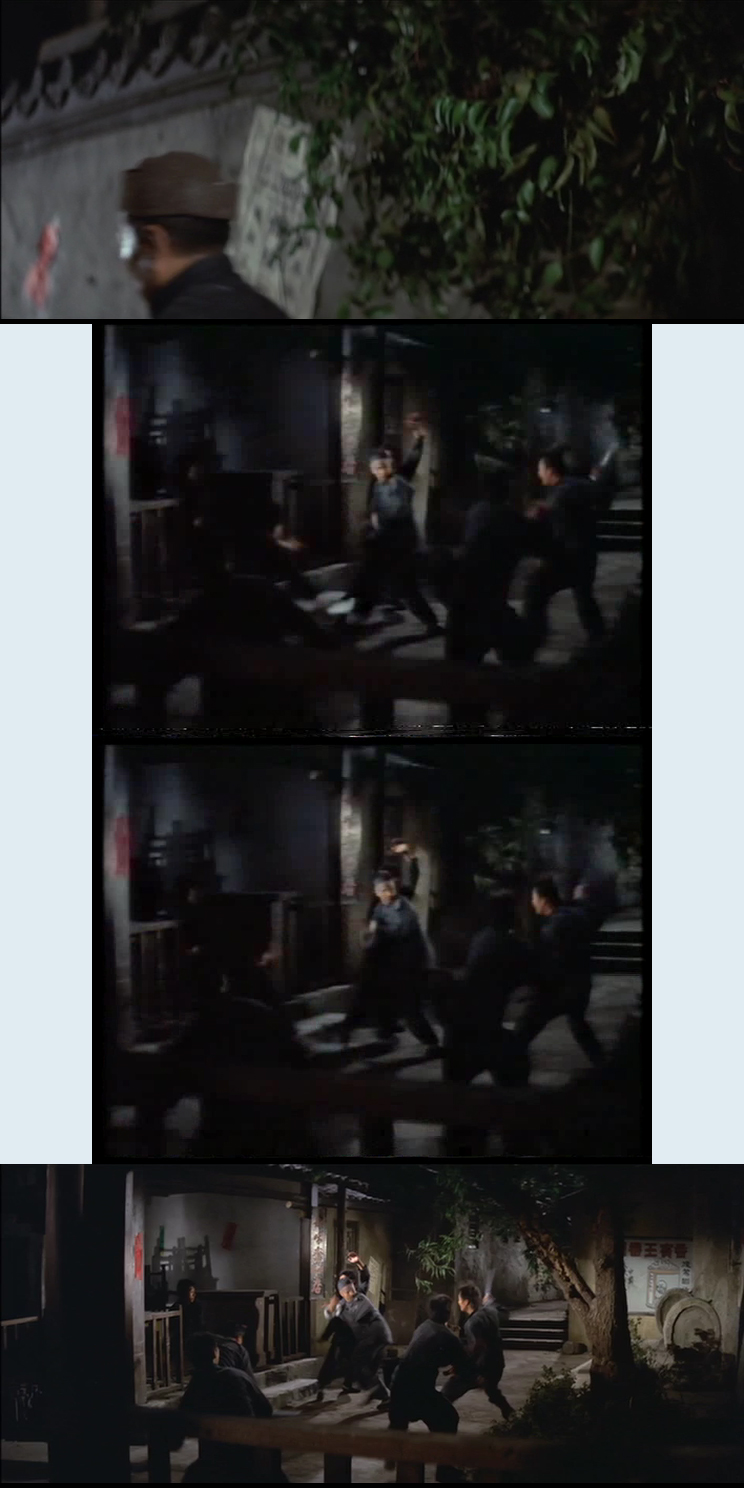 00:03:11

00:03:32

00:03:33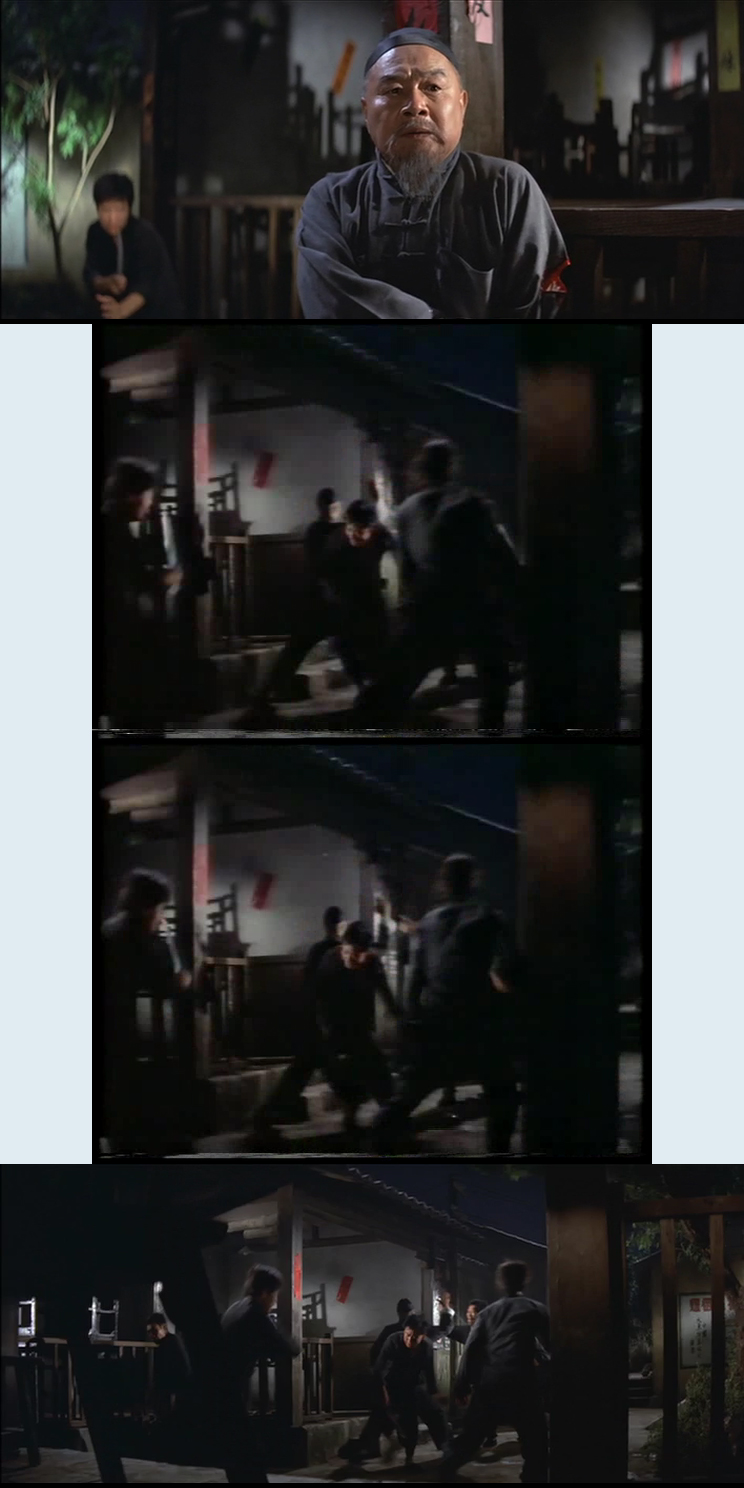 00:03:34

00:03:35

00:03:36

00:03:36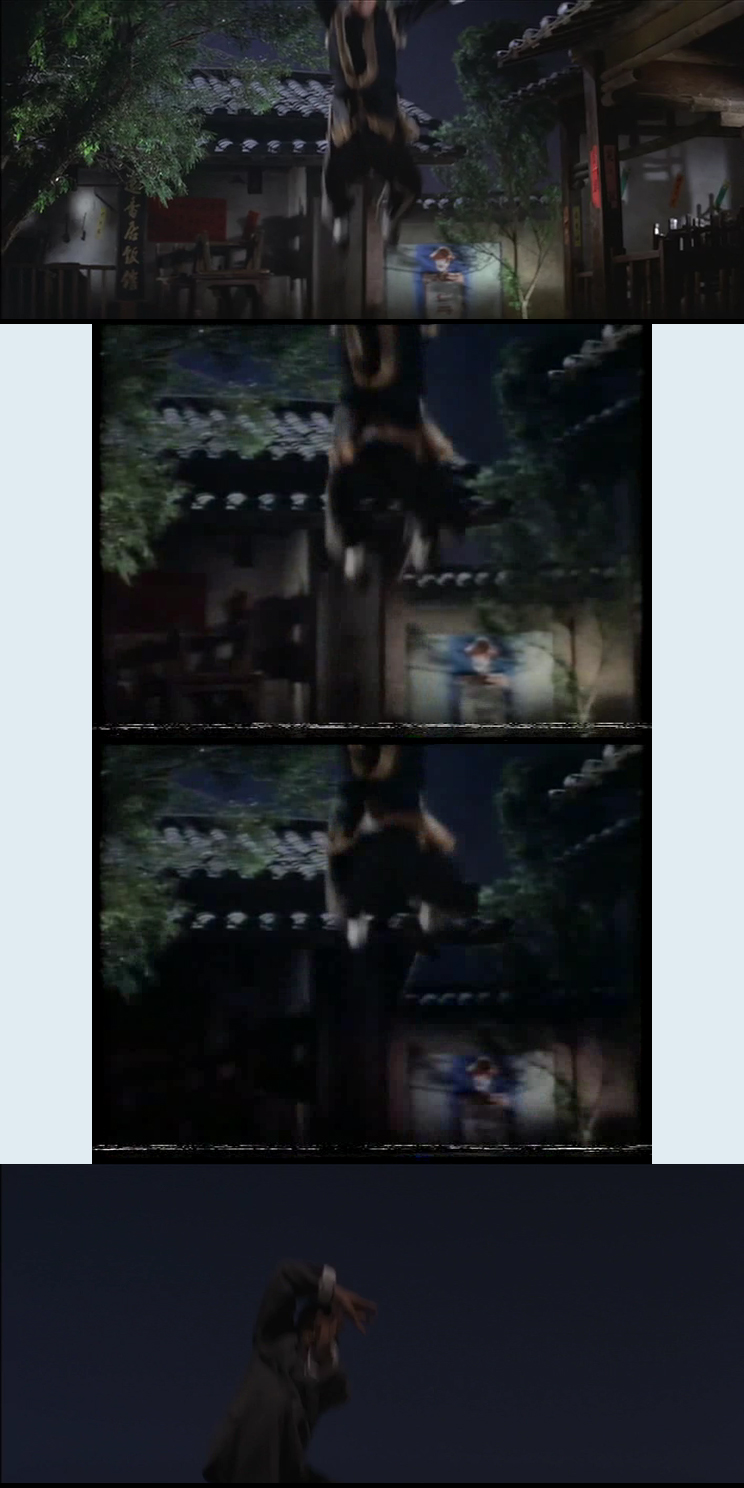 00:03:38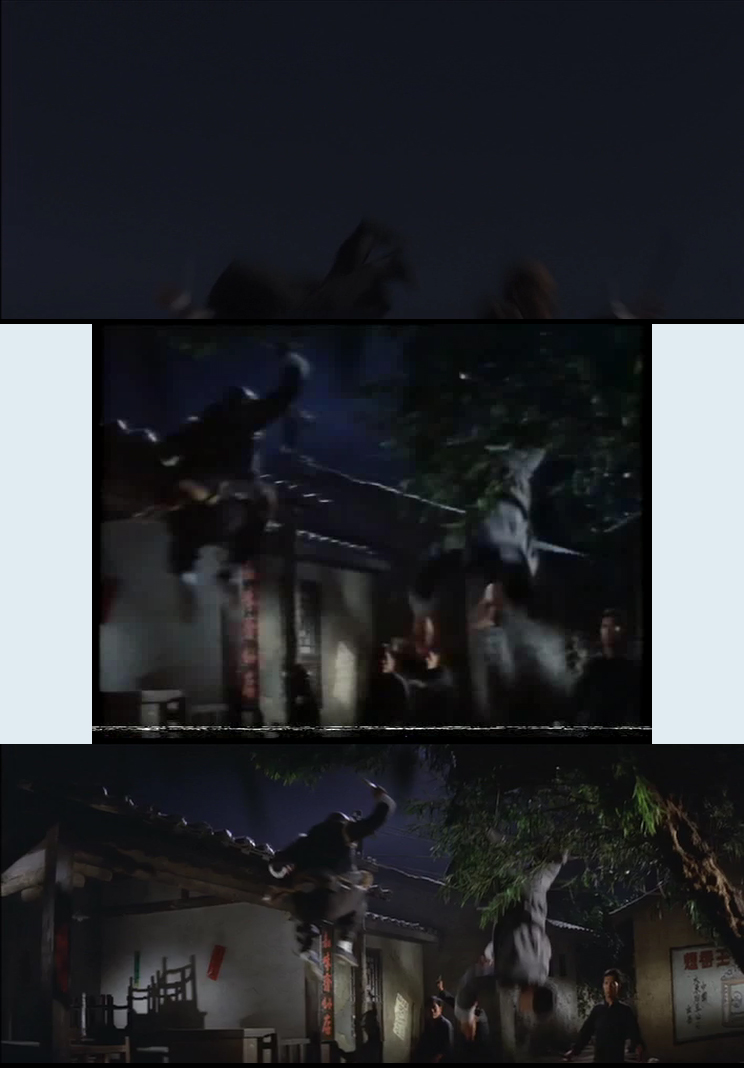 00:31:10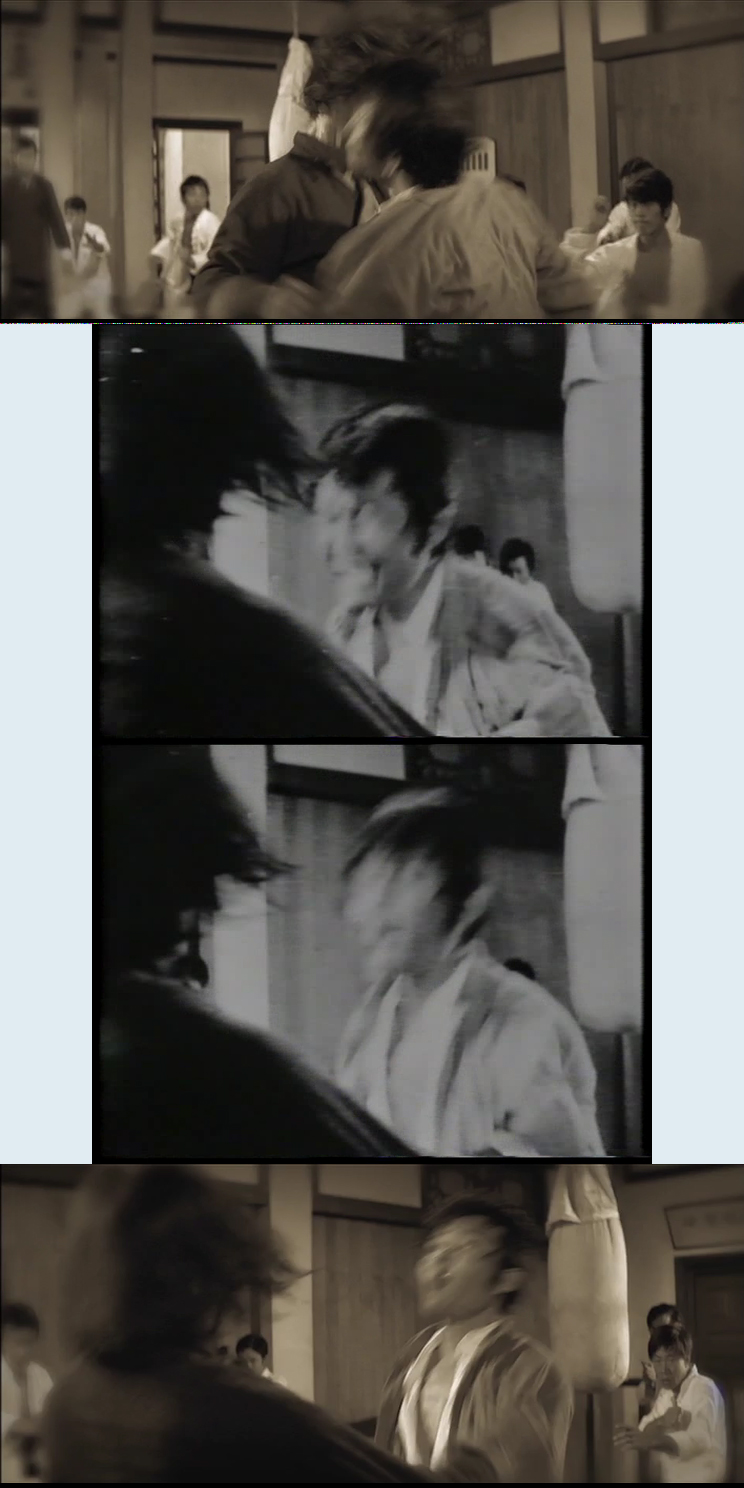 00:31:16

00:31:17 (NB. DVD version freeze-frames the man hanging in mid-air)

00:40:41

01:27:52

01:27:53

01:27:55

The End

/HJ