The Film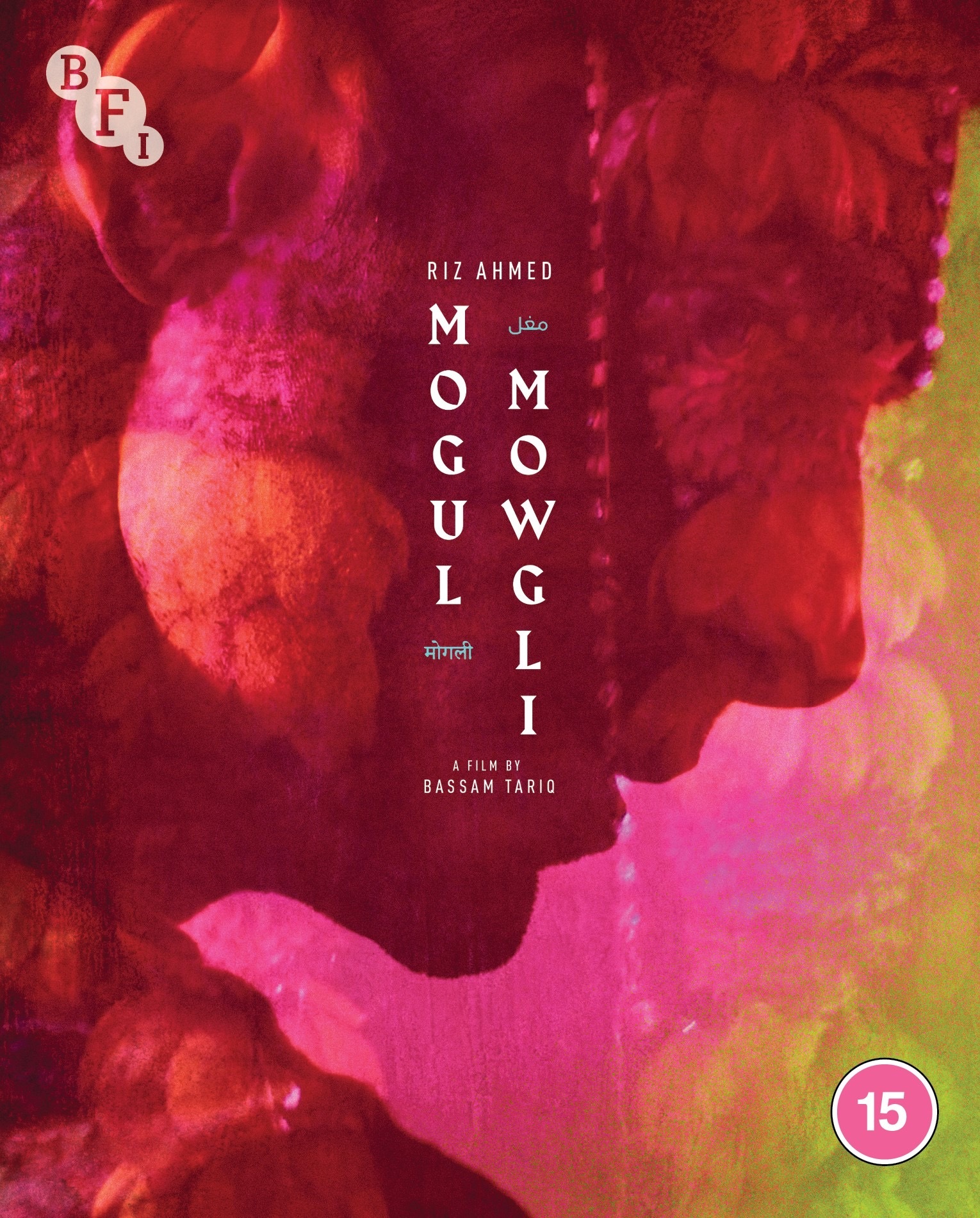 "Mogul Mowgli" (2020)

Zed (played by Riz Ahmed) has just finished a sold out show in New York City, the final gig of his tour. The British-Pakistani rapper is excited for his success and that a deal was also struck to go on a new tour in a few weeks time, but personal struggles have come to hit him hard. His girlfriend Bina (played by Aiysha Hart) doesn't want to continue the relationship in a long distance form anymore, and decides to break up with him as she knows how important his career is rather than making him settle down. In addition, she reminds him that for a rapper that talks about his roots in his lyrics, he hasn't returned home in two years and the time in between tours would be a good time to get back in touch with his family in England. But soon after returning home, Zed suddenly collapses and finds out that he has an autoimmune disease that could seriously affect his future both commercially and personally.

Written by the star Riz Ahmed with director Bassam Tariq, "Mogul Mowgli" is a very personal story that reflects a lot of Ahmed's personal life. Ahmed has found success as a musician rapping as a solo artist as well as with the group Swet Shop Boys in addition to his career as an actor. In his early years performing it was not easy to get parts that were not terrorists or bad guys in a post 9/11 environment, but eventually would find supporting roles in big films such as "Jason Bourne" and "Rogue One: A Star Wars Story" in recent years. The difficulty of finding roles for a brown-skinned actor without stereotypes attached are reflected in the character of Zed's rapping, as the lyrics are very reflective of systemic racism and being a child of immigrants and not fitting in the country he grew up in. The rapping is fast and aggressive against the pulsating beats as seen with the opening sequence in which he performs the song "Mogambo", and as the crowd may be going wild with the music as they hold out their smartphones to record, the lyrics are much more hard hitting than what most of the audience probably had gone through in their own lives. As the son of Pakistani immigrants growing up in Britain, it's seen with an excellent nonchalant dinner scene with extended family where relatives talk about being chased around with a cricket bat, jabs at Bengalis by the older generation, how many kids of south Asian descent are Anglo-izing their names to fit in with society, thereby losing their identity. The issue of speech is an important note as well, with the older generation talking almost entirely in their native Urdu with some portions in English, while the younger kids in the family almost entirely speak English, and all within the same conversation. For anyone living in a multicultural household, these family scenes will connect no matter where you or your family are from. It's especially difficult for scenes in cinema to have bilingual scenes where the dialogue criss-crosses between languages in mid-sentences, but "Mogul Mowgli" should be praised for its natural approach rather than standardizing it for an Anglo audience, which in some ways were what the characters talk about in that one sequence.

Another great strength of the film is that there is a lot about the culture that is not fully explained. Zed's mother (played by Sudha Bhuchar) burning chili peppers when he arrives home, the rituals performed at the mosque, the constantly recurring figure of Tuba Tek Singh that haunts Zed may be lost on many viewers, but like a movie with Christmas elements never have to explain the background of the holiday, "Mogul Mowgli" shows elements of Zed's life as is, including some cultural portions that showcase the beauty and the oddity that may be exotic to some and nonchalant for others. The apparition of Toba Tek Singh is one that will resonate long with viewers, as a man whose face is obscured with bright flowers, he haunts Zed throughout the film from the time he arrives back at home and while in rehabilitation after he is undergoing treatment for the debilitating disease. While the Urdu story of "Toba Tek Singh", the region in Pakistan of the same name and the religious figure that it was named after would have some additional resonance with Pakistani or Pakistani descent audiences, the references will obviously become lost on international audiences. But that is not necessarily a bad thing at all. Like the appearance of Christian saints in "Millions" (2004) without much in background information given, it has an otherworldly yet mysterious quality that is sure to have a differing yet unusual sensation. It is recommended to read the short story and know of its origin, as the connection between cultural identity is relevant to the parallel nature of Zed's character. (And thankfully, the original short story is available in the booklet of this release, translated into English.) It is also hard discussing the film without spoiling that Zed becomes diagnosed with a disease similar to ALS, where his muscles slowly deteriorate, making every day tasks like walking and using the toilet become incredibly difficult chores. Though on Zed's mind are not about how this will affect him in the long run, but instead about how long he has to stay in the hospital as the upcoming tour is very important for his career. His father (played by Alyy Khan does what he can to help his son during treatments, but years of frustration between them make even a helping hand difficult to manage, resulting in unnecessary yelling and screaming at each other.

Another source of frustration of Zed is the direction that his genre of music is heading to. Of British rappers with south Asian blood, there have been some notable artists over the years. Apache Indian had an international hit with the silly yet danceable "Boom Shak-a-lak" in 1995. Asian Dub Foundation found international fame for their politically charged lyrics, mixing Asian instruments, electronic music, rock, and hip hop for a forceful hard hitting sound from the late 1990s onward. In the 2000s, M.I.A., Mumzy Stranger, Shizzio and others have found success on the British and international charts. The character of Zed follows the charged force of Asian Dub Foundation with a hard beatbox style fast rhythms for his style, concentrating on not just social issues but personal identity and struggles of his background and his place in the world. Yet his greatest rival is not one that has the rhyming skills or the vocal impact. Instead it is up and coming youngster by the stage name of RPG (played by Nabhaan Rizwan), who is extremely simple in comparison, with quick and easy repeating lyrics like his hit song "Pussy Fried Chicken", and having a hardcore image with facial and body tattoos like a British-Pakistani Post Malone. As Zed sees himself as a true artist, he cannot see how someone who he feels is much less talented in comparison could be considered popular, let alone as consideration as a replacement for him on the upcoming tour. The confrontation between Zed and RPG is one of the more tense, yet hilarious moments of the film, where one would expect a fight to break out, but shows that even if two artists might be considered to be on the same platform by others couldn't be more different in talent and in mindset.

But seeing Zed's frustrations with his career and his personal life is nothing compared to the deterioration of his body. The struggles in rehabilitation, his contemplation of his future as a rapper, his regrets with his handling of the breakup with Bina, and his distant relationship with his father, his mindset of taking Islam not as seriously as he used to - these are all part of mind and body that Zed must go through and for quite a lengthy portion of the film shows that his body and mind are equally falling apart, as not only does the audience see his struggles with walking and doing other simple tasks, but his mind falling apart in hallucinations, in dreams, and nightmares where it is not certain if he is truly awake or asleep. The cinematography by Annika Summerson takes shape with the narrow 1.33:1 aspect ratio, which is quite unusual for a recent production. The narrow frame is very intimate, letting the frame focus on faces and profiles, rather than crowds or backgrounds. It is also a very bold looking production with the colors, from the club scenes to the dream sequences with exaggerated colors while also having an excellent natural look for the family scenes as well, relying both on handheld cinematography as well as controlled dolly moves for others.

While the film is very hard hitting with the struggles of a rapper and his future being up in the air, the one weakness of the film might be that the conclusion doesn't have the impact as it should because the film doesn't go far beyond into what happens to Zed in the long run. He has a lot of baggage in terms of unrequited emotions and bridges to amend, but how or if he would be able to gain control of his life again are not fully realized. In the end, "Mogul Mowgli" does not give the audiences the answers to what should be done in situations like this, but instead on a painful journey downwards and how some things may be difficult or impossible to overcome, and much more than just a debilitating genetic disease.

"Mogul Mowgli" was first screened at the Berlin International Film Festival on February 21st, 2020, where it won the FIPRESCI Prize. Unfortunately with COVID-19, the screenings for the film at festivals had to be either online or in limited capacities, as it played at the Melbourne International Film Festival in August, the London Film Festival and San Diego Asian Film Festival in October, and other screenings in 2020 and 2021. Available for streaming on the BFI Player in the UK, it later received a Blu-ray release, reviewed here, for release in February of 2021 by the BFI.

Note this is a region B Blu-ray

Video


The BFI presents the film in the original theatrical 1.33:1 aspect ratio in 1080p AVC MPEG-4. Colors play a very important part of the production and they look absolutely wonderful in this transfer, from the neon colors of the concert and club sequences, the bright red flowers that continuously follow Zed, the pale tones of the hospital interiors all look great. Detail is great, sharpness is excellent, and the only parts that may seem "weak" would be the interspersed vintage home video footage which is to be expected. Overall an excellent transfer.

The film's runtime is 89:16.

Audio


English/Urdu DTS-HD Master Audio 5.1
English/Urdu LPCM 2.0 stereo
English Audio Descriptive Dolby Digital 2.0 stereo
English Audio Descriptive (for Urdu portions only) Dolby Digital 2.0 stereo
The original mixed English/Urdu audio track is given 5.1 and 2.0 options. The 5.1 track shines greatly during the musical portions, such as the opening scene in New York, the mosque scene, and the dream sequences where music is played or when the ambient noise is used. Dialogue is always centered and well balanced against the music and effects. The 2.0 track also sounds fair, though a surround setup is surely recommended. In addition there are two audio descriptive tracks. One is a full descriptive track for the blind with narration of happenings as well as interpreting of the Urdu portions. There is also one that only interprets the Urdu dialogue portions only.

There are optional English subtitles for the Urdu portions and English HoH subtitles for the full film, both in a white font. The first subtitle track is played by default.

Extras


Audio commentary by director/co-writer Bassam Tariq and actor co-writer Riz Ahmed
In this commentary, the two discuss the making of the film, with various behind the scenes stories, some of their favorite scenes, deciding not to explain a lot of things and keeping things mysterious, the use of improvisation, Ahmed losing 10kg during the production, the decisions made for the final scene, and more. While there is good information to be said, there are a lot of things missed, such as the decision to shoot in the 1.33:1 aspect ratio, the color palate, the parallels between life and art, etc. Recorded remotely, Ahmed sounds fine but Tariq does sound more hollow on his end, with a few moments of dropout in his audio.
in English Dolby Digital 2.0 with no subtitles

London Film Festival 2020 Q&A (19:35)
The Q&A was held remotely, and here curator and writer Elhum Shakerifar moderates the post screening talk with Tariq and Ahmed. Discussed were topics such as colonialism, generational conflict, British-Pakistani identity, the casting process, some of the risks they took, and more. Again, as this was recorded remotely, the audio and video quality are not at all perfect.
in 1080i50 AVC MPEG-4, in 1.78:1, in English Dolby Digital 2.0 with no subtitles

Deleted Scenes (with Play All) (22:25)
- Asim Chaudhry medical tests
-- "Apathy and empathy" versions (4:08)
-- "Rowdy Chaudhry" version (2:41)
-- "You need the melanin" version (7:13)
- The original chilli walk scene (1:48)
- Handing over the garb to RPG (6:33)
A collection of raw footage deleted scenes which include clapperboards as well as Tariq's voice overheard giving directions.
in 1080p AVC MPEG-4, in 1.33:1, in English Dolby Digital 2.0 with no subtitles

Music Videos (with Play All)

- "Mogambo" by Riz Ahmed, The Long Goodbye (3:09)
The first music video was shot in Pakistan where Tariq and Ahmed traveled to prior to the production of the film, featuring shots from a wrestling competition as well as portrait style shots of the local people.
in 1080p AVC MPEG-4, in 1.78:1/1.33:1, in English Dolby Digital 2.0 with some burned-in English subtitles

- "Once Kings" by Riz Ahmed, The Long Goodbye (3:40)
The second music video is comprised of scenes from the film.
in 1080i50 AVC MPEG-4, in 1.33:1, in English Dolby Digital 2.0 with no subtitles

"Daytimer" 2014 short by Riz Ahmed (15:18)
Taking place on a school day on April 10th, 1999, pre-teen Naseem (played by Jordan O'Donegan) decides to skip school and not go straight home. Hanging out with the wrong crowd of older kids, he gets into some trouble by following some older British-Pakistani boys. The short was Ahmed's directorial debut, and it could be seen as a precursor to "Mogul Mowgli", with the young main character's experiences of racism and the desire to find his identity being similar themes, but through eyes of a different age.
in 1080i50 AVC MPEG-4, in 1.33:1, in English Dolby Digital 2.0 with no subtitles

Trailer (1:20)
The original theatrical trailer is presented here. Focusing on the music and the visuals, it doesn't at all give away the central drama of the film which is quite mysterious and refreshing. Interestingly it has lossless 5.1 audio and Dolby 2.0 audio, with the latter being available only by using the audio key on the remote. The trailer has also been embedded below.
in 1080p AVC MPEG-4, in 1.33:1, in English DTS-HD Master Audio 5.1 / English Dolby Digital 2.0 with no subtitles

Booklet
A 32 page booklet has been included. First is a lengthy essay by Elhum Shakerifar, discussing the film, its messages, its themes, the background, and more. Next, the 1955 short story "Toba Tek Singh" by Saadat Hasan Manto is reprinted with an English translation by Khalid Hasan. There are also full film credits, special features info, acknowledgements, and stills.




Overall


"Mogul Mowgli" is an emotional and physical journey of an artist that confronts an incredibly devastating personal breakdown, with an incredible performance by star and co-writer Riz Ahmed in the lead. It's not an easy watch but is a very worthwhile production even if all the answers to many questions are not presented. The BFI Blu-ray has an excellent transfer in video and audio with many worthwhile extras. Highly recommended.
| | | | | |
| --- | --- | --- | --- | --- |
| The Film: A- | Video: A | Audio: A | Extras: A- | Overall: A |