The Show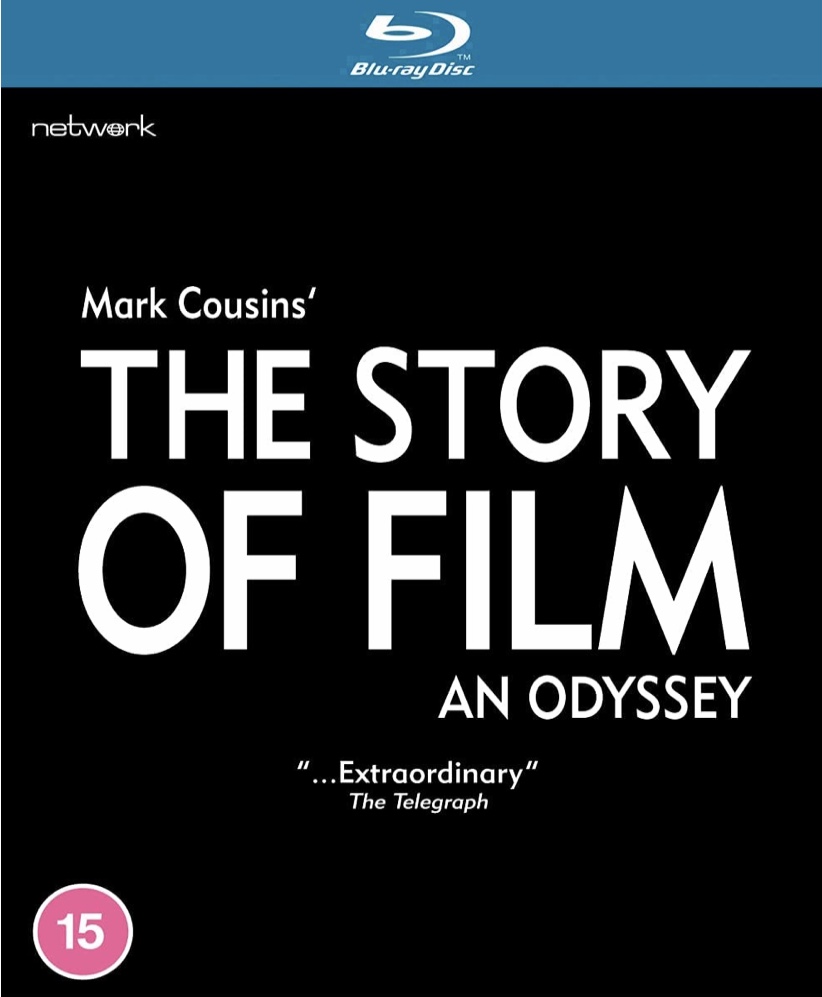 "Elegiac and celebratory, passionate and sceptical ... the place from which all future revisionism must start."
The New York Times

Available in High Definition for the first time, The Story of Film: An Odyssey, written and directed by award-winning film-maker Mark Cousins, is the story of international cinema told through the history of cinematic innovation.

Five years in the making, The Story of Film: An Odyssey covers six continents and 12 decades, showing how film-makers are influenced both by the historical events of their times, and by each other. It provides a worldwide guided tour of the greatest movies ever made; an epic tale that starts in nickelodeons and ends as a multi-billion dollar globalised digital industry.

Described as a 'love letter' to the movies, Cousins visits the key sites in the history of cinema; from Hollywood to Mumbai; from Hitchcock's London to the village where Pather Panchali was shot, and features interviews with legendary filmmakers and actors including Stanley Donen, Kyoko Kagawa, Gus van Sant, Lars Von Trier, Claire Denis, Bernardo Bertolucci, Robert Towne, Jane Campion and Claudia Cardinale.

Video


An excellent series that I recall eating up over several weeks back in 2011. Mark Cousins mannered narration may take getting used to but once you do this is a rewarding experience. The series was original broadcast on the UK's Channel 4 in 15 episodes running 60 minutes each (approximately) but the 2012 DVD and now this BD edition has been reformatted to five 180+ minute episodes. Personally, I'd have preferred the original broadcast format to have been honoured.

As the series covers the entire span of cinema history from 1895 onwards, right up to the present, we get a massive variance in image quality from modern 1.78:1 HD through every gage of film (16mm, 35mm, 70mm etc) and aspect ratio conceivable. Colour values are obviously varied as are black levels and contrast; when it comes to the newly shot footage, flesh tones are naturalistic, black levels deep and dark with plenty lf shadow detail and no crush. Contrast is supportive with no blown out highlights. By and large it all looks optimal, or as optimal as each section can based on the source. It's been cleaned and presented as best as possible but detail varies considerably with the more modern or high definistion image formats coming off best.

I could see no signs of egregious image manipulation and the encoding is strong with no splats or other major issues although grain is present it's highly variable, for obvious reasons. The series has been correctly transferred in 1080/i50 to reflect the original UK broadcast; the equivalent of 25 frames per second PAL.

1080/i50 / AVC MPEG-4 / 5 x BD50s / 1.78:1 (although every film excerpt shown is scrupulously framed correctly so between 1.37:1 Academy, 1.19:1 Movietone all the way up to very wide aspect ratios) / 917:58 (25fps)

Audio


English DTS-HD Master Audio 5.1
Subtitles: English HoH

This being primarily a narrated documentary with Mark Cousins dominating the sound field with his dulcet, Irish tones. His measured delivery is always crystal clear and preeminent in the mix at all times. The DVD release was only blessed with a standard, lossy Dolby Digital 2.0 stereo track and this has been given a major upgrade with a topnotch lossless 5.1. In the first scene of episode one we have the D-Day landing sequence from the opening of Saving Private Ryan (1998) and the sound completely envelopes the viewer. Anyone who has that film on DVD or BD will know what I mean and it's been ported across here. Throughout the fifteen hours we have all sorts of soundtracks from 1.0 to 5.1 and for the first time it can all be presented properly and losslessly.

As a result we do have an incredibly varied soundscape. The use of music, as in the underscore for the series itself, utilises the surrounds as does Cousins' narration; appearing across the stage at all times as befits it's importance. There's no distortion, fidelity is on point and at all times we can hear precisely what we're supposed to. The subtitles are also flawless, at least of the sections in each episode I tried. My only complaint is when the subs appear on screen smack on top of onscreen captions; this ought to have been avoided and is a bit of a blunder (I'll dock half a mark from the overall score)

This isn't going to be an immersive, fictional film soundtrack so don't expect it. It's primarily a delivery system of mood as Cousins takes us on the journey.

Extras


40-page liner notes booklet
Embossed Slipcase

Sadly, these were not provided for review.

Packaging


5-disc Viva Elite case.

Overall


Network have upgraded their fairly basic 2012 DVD release of this fascinating series by giving it an HD fillip as it was created in 1.78:1 HD. As with the DVD the original 15 x 60 minute episodes have been reedited into 5 x 180 minute episodes, one per disc and with no on-disc extras. The latter point is very disappointing because it would've been desirable to hear from Cousins about the writing of the 2004 book and the 2011 series. A 40-page liner notes booklet is provided but it wasn't submitted for review.

In any case, a strong release that gets the job done with very good image and sound quality. Highly recomended.
| | | | | |
| --- | --- | --- | --- | --- |
| The Show: A+ | Video: A- | Audio: A | Extras: E | Overall: B |