The Film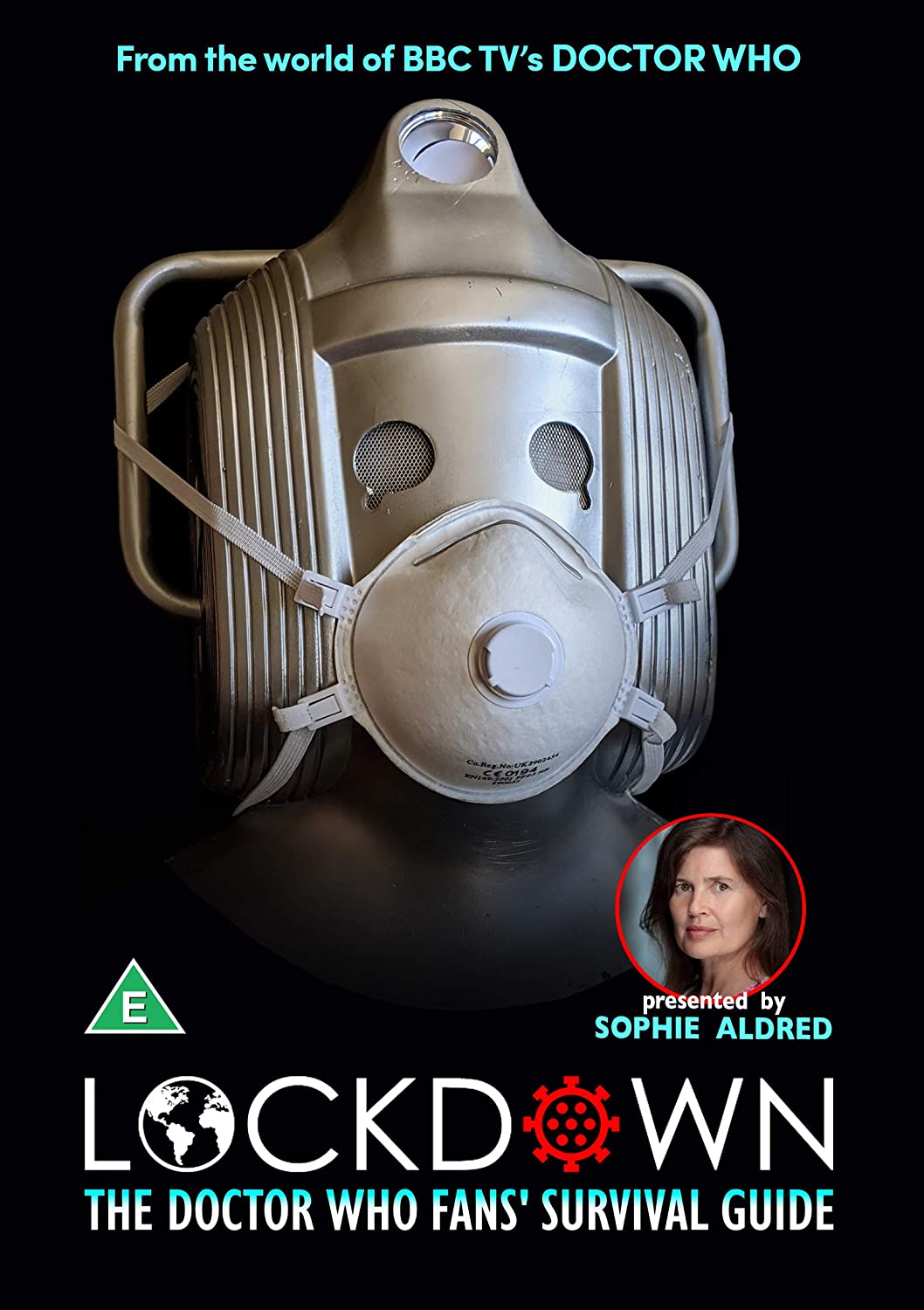 Presented by SOPHIE ALDRED During the Covid-19 pandemic, a call went out to fans of DOCTOR WHO to film personal videos of how they coped with being confined in their homes for months on end. Shot on mobile phones, laptops, tablets and cameras …anything they could lay their hands on … the following film is the result and it is respectfully dedicated to all who suffered pain, grief and loss. So hang on to your face masks … as we go on a worldwide tour to learn about the incredible ways Doctor Who fans' survived lockdown!!!

Video


Doctor Who actress Sophie Aldred - Ace, 1987-89 - presents this uplifting little film that catalogues quite a few video contributions made by Doctor Who fans across six countries (UK, USA, Hong Kong, Australia, Canada, Spain) during the pandemic of 2020-21. Neil Cole's Museum of Classic Sci-Fi in Alandale Northumberland provides the backdrop for Aldred's sequences.

Contributing fans from those countries (appearing on screen):

Fiona Angwin (UK), Jamie Baxter (UK), Cooper Berryman (UK), Abigail Bowling (UK), S.P. Bowling (UK), Sophie Bowling (UK), Marc Montoya Castro (UK), Abi Chambers & Silver Nemesis (UK), Adam Chandra (USA) Neil Cole (UK), Adam Cripps (UK), James Callaghan (UK), James P. Callaghan (UK), Dalek Candy (Skaro), Karen Davies & Daisy the Cat (UK), Beth Diaz (USA), John Driffield (UK), Tim Drury (UK), Mark Dunne (Australia), Carriad Eager-Hobden (UK), Dominic Fellows (UK), Justin Fisher (USA), Andy Frankham-Allen (UK), Siobhan Gallichan (UK), Stuart Grant (UK), Ian Greenfield (Hong Kong), Kaitlin & Megan Greenfield (Hong Kong), Nathan Griffiths (UK), Dan Harris (USA), Brendon Harrison (Australia), Steve Healey (UK), John Hogg (UK), Christine Holcombe (USA), David J. Howe (UK), Chris Hoyle (UK), Afron Jones (UK), Matt Kent (UK), Alistair Lock (UK), Patrick Lockyear (UK), Mark Longmuir (Australia), Allen Machielson (USA), Anthony D.P. Mann (Canada), Nic Manuel (USA), Marky-Mark McGeechan (UK), Andrew McDonald (UK), David May (UK), Jeffrey Miller (USA), Linda Miller-Johnson (USA), James J.P. Murphy (UK), Matthew Nelson (UK), Rob Nisbet (UK), Eluides Pagen (USA), Dave Pellett (UK), Mark Petty (UK), Gerry Quinn (UK), Shane Rhodes (UK), Lee Clever Roberts (USA / UK), D & K Sellers (Spain), Rob Shade (USA), Ken Shinn (UK), Nathan Skreslet / PixelWho (USA), Nath Smith (UK), Adam Somers (UK), Jamie Wallace (UK), Stephen Webb (USA), Grant Wheelwright (UK), Jason Whiteley (Australia), John Whiteley (Australia),

There are some contributions from celebrities; mainly in a skit for the Down Syndrome Association (Mina Anwar, Sam Barnard, Louise Jameson) and Miles Richardson turns up in some hilarious bits he recorded in his home in lockdown.

Image is originally in HD and looks very clear and strong but my comments mainly apply to the newly, professionally shot Aldred segments. Everything else varies according to how well it was done by those fans concerned; that said, 90% of it as as strong as the new material.

Colours are vibrant but naturalistic with no signs of colour correction or aggressive re-grading as we see in the main programme. Black levels are strong and deep with decent shadow detail, flesh tones are healthy and contrast is decent allowing detail to flourish ... or at least as much as it can given this is a single layered standard definition DVD. It looks great for the format and would only be improved slightly by maxing out the bitrate on a dual layered DVD9. Even better, a BD or UHD BD but that ain't gonna happen in a month of Sundays!

There are no compression artefacts that could detect and encoding gets the job done well for the format. A strong presentation; top marks for the format 'B+'.


NOTE: Although a UK-produced disc it's presented in NTSC so as to be playable on US equipment thus maximising sales for Reeltime Pictures.

NTSC / MPEG-2 / DVD5 / 1.78:1 / 48:01

Audio


English Dolby Digital 2.0 Stereo
Subtitles: None

Basic 2.0 stereo that will only play in the front sound field*. This is a very limited track insofar as it's aim is to service a variety of amateur videos and slicker, professionally made presentation segments. Dialogue is naturally the main thing with scoring coming in at number 2 in importance with some frontal separation. Fidelity is good, no distortions; gets the job done well.

Sadly, there are no subtitles for the hearing impaired; a crying shame, alas.

* Unless you channel it through an amp set to ProLogic II or similar (such as Neo:6 Cinema or HD-D.C.S.); basic stereo with no surrounds if not. Music is mainly relegated to the front but with some surround presence when played this way; dialogue is front and centre.

Extras


"Lockdown: The Doctor Who Fans' Survival Guide - Behind the Scenes" 2021 featurette (14:12)

Keith Barnfather, Sophie Aldred and Neil Cole feature in this behind the scenes piece that shows how Aldred's segments were shot. Lensed in HD 1.78:1 and then presented on this DVD in standard definition with Dolby Digital 2.0 stereo that plays in surround when channelled through ProLogic II or similar (basic stereo with no surrounds if not).



Packaging


Standard, black DVD Keepcase.

Overall


An entertaining little video piece is essentially the kind of quirky documentary piece that would be on the DVDs / BDs of the episodes as an extra. It's as good as anything you'll find on the BBC ranges. Image and sound are very solid for the format, especially given the nature of it's production which may seem like I'm damning with feint praise but I'm not. Circumstances in lockdown made things harder than they would otherwise have bin. It's a slick, professional piece of filmmaking, bravo! The only extra is a making of piece and that is also quirky and interesting.

The price is cheap on day one and it's a just for fans of the show. We have the usual decent Reeltime Pictures production values and professionalism, well done guys! Recommended!
| | | | | |
| --- | --- | --- | --- | --- |
| The Film: B | Video: B+ | Audio: C+ | Extras: C- | Overall: B- |