The Film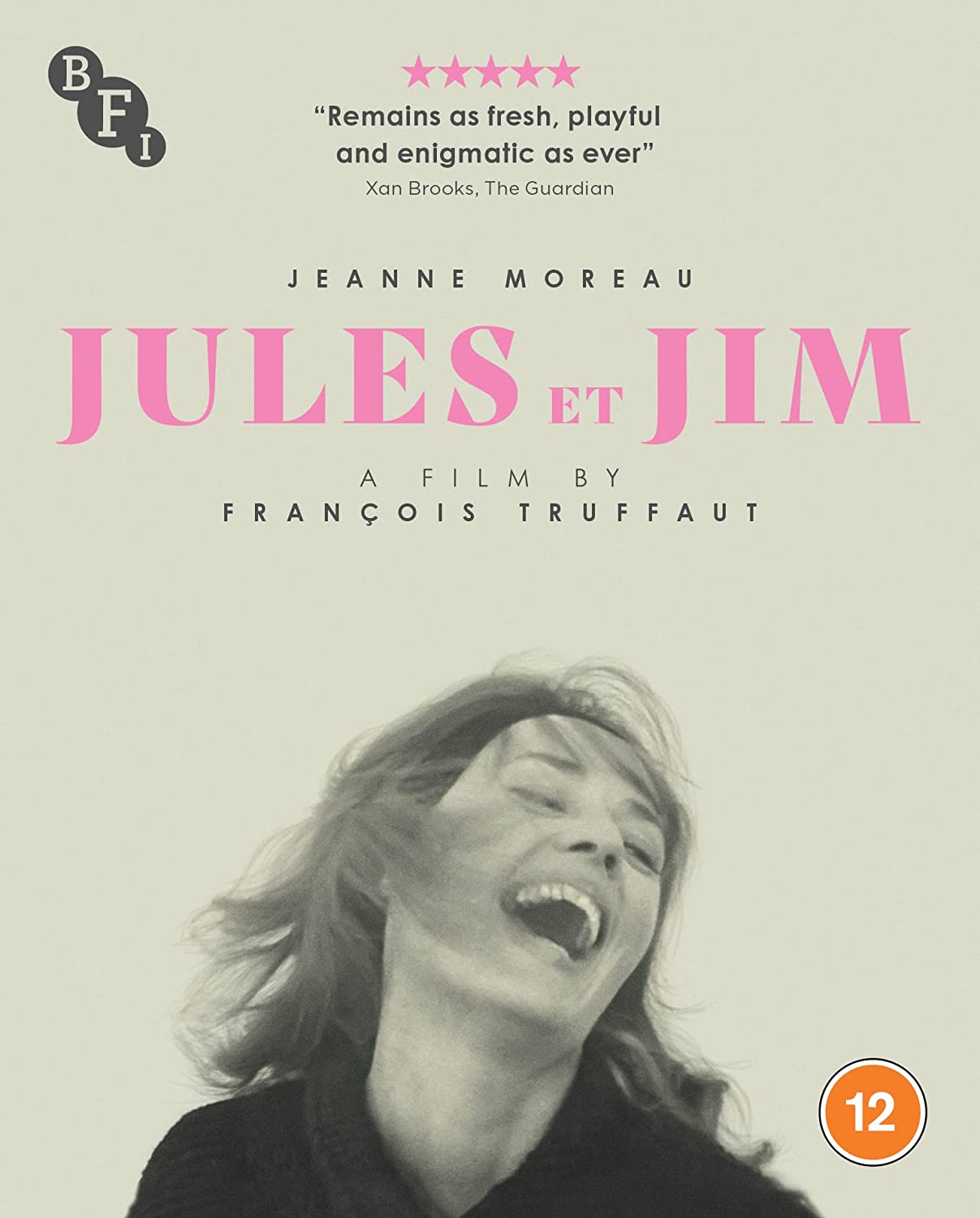 "Jules et Jim" (1962)

Jules (played by Oskar Werner) is an Austrian writer and translator whose best friend is Jim (played by Hernri Serre), a Frenchman with a fondness for the arts. They both have a love for art, literature, and women, they are slightly different in personalities, with Jules being more on the shy side while Jim is more of an extrovert. Things take a turn when the men meet Catherine (played by Jeanne Moreau), a woman that captivates both of them like no other woman has done before, with her non-conforming ways breaking traditions. With both of their hearts being tugged upon, their relationships become more complex yet stay close throughout their many years together and apart.

Film critic François Truffaut happened to come across a secondhand copy of the novel "Jules et Jim" in 1955. Written by Henri-Pierre Roché as his first novel when he was 74 years old, it was a semi-autobiographical work that immediately captivated the young 23 year old Truffaut. This led to Truffat befriending Roché, a fascinating figure who was part of the Dada movement in the early twentieth century, as a journalist, an art collector, and liaison to many avant garde artists. Roché gave his blessing to Truffaut to adapt the book into a feature film, though Truffaut was not quite ready to take on the task as he was without experience directing a feature film. Roché passed away on April 9th, 1959, just a month before Truffaut would make his mark with his debut feature film "The 400 Blows" at the Cannes Film Festival. With its international critical and commercial success, Following his second film, the American film noir inspired "Shoot the Piano Player", Truffaut was ready to pay tribute to Roché by adapting "Jules et Jim" as a feature.

While the book focuses on the two male characters and their encounters with numerous women and the Catherine character appearing quite late, the film version introduces Catherine quite early, with her character having just as much presence in screentime as the men. The film sets up the relationship and whimsical nature of Jules and Jim in their escapades and conversations, but when Catherine is introduced, the dynamic shifts toward her. A woman that is not afraid of breaking the rules of convention, yet still prove herself as a woman, Catherine is a risk taker and groundbreaker, as seen in scenes such as the jump into the Seine river fully clothed, the race against the two men in which she evokes Chaplin's tramp with her fake mustache drawn on and baggy pants. The time period may be in the 1910s but her style, attitude, and personality are generations ahead. While both the timid Jules and the unabashed Jim are drawn to her, she never throws her heart completely to either of them, and at the same time neither men go the cliched route of fighting for her affection, instead as a trio in which no one is exclusive to the other. While that may seem like the formula for sexual tension, "Jules et Jim" doesn't move in that direction at all.

Truffaut's film is far from being sensual or physical, with very little skin or intimate contact being seen or implied. So what makes "Jules et Jim" so enticing to audiences? I personally felt that was one of the film's flaws, as it doesn't fully show the characters emotional directions clearly. What exactly drives Catherine towards Jules and eventually have a child with him? What motivates Jim and his heart? Why doesn't Jules stand up for himself more? It seems that because the underlying emotions are not displayed, it makes the audience put themselves and their own emotions into each of the characters to make them whole. Some may identify more with Jules, others with Jim, or even Catherine. But one aspect that seems important but never addressed is the underlying homosexual tone between the Jules and Jim characters. It seems that the two are actually destined for each other, though it is never realized even though the signs and situations point in that direction. There are multiple scenes in which the men are naked or partially clothed together, from the shower to the massage parlor, and the one woman that steals their hearts is one that is not afraid of gender bending. They are not jealous of each other even though they are both looking at Catherine, and she seems to be the bridging gap between what they think they want and what they might actually want. The ideas of gay or bisexual relations in a film from the time period and the period the original story was set in may have been overlooked, but it seems like that would be the direction a modern take would go in. One portion the film and story gets quite well is the evolution of emotions by the differing characters. The audience sees Jules being depressed with his shyness in the long run, Jim slowly growing into maturity, while Catherine turning mentally unwell with her desires and life path being askew. There could have been a film entirely based around her character including some of the paranoia and depression that she fell into that the audience didn't see firsthand.

Another partial flaw with the film comes from the budget being too low to accommodate for aging makeup, as the film takes place from the early 1910s, goes through World War I and then later into their lives into the next decade, the characters don't look particularly older in the latter half of the film. There are the visual cues such as the intercutting of footage from the war to separate the time periods as well as including Jules and Catherine's young child Sabine (played by Sabine Haudepin) into the story, but it never feels like a natural jump as the war segments that the original novel had were almost entirely eliminated. In addition, the film used a number of stock footage from the early twentieth century intercut with the narrative to highlight the time period, so the sudden jump to a time period after the war does feel a little jarring even with narrated explanation being included.

But what should be commended is the film's visual cues, courtesy of Truffaut and cinematographer Raoul Coutard, who also lensed "Shoot the Piano Player" for Truffaut previously. The visuals were representative of the characters, being experimental in some scenes and traditional in others. From using flashing style editing, superimposition, freeze frames, and jump cuts, these sequences were quite daring, though in comparison, they are almost a continuation of the techniques that Coutard experimented with in "Breathless" which he shot for director Jean-Luc Godard in 1960, the same year as "Shoot the Piano Player". The French New Wave certainly benefited from the experimental nature of their cinematographers, and Coutard was easily at the top with his work. Another interesting aspect of the film was that on set sound was not used with the exception of one scene. Therefore, dialogue is entirely dubbed in post production by the actors. There are no synchronization issues to speak of, but there is a certain case of dialogue sounding slightly unnatural, leading to the slightly dreamlike aspect of the storytelling process.

The film opened in France and Canada on the same day on January 23rd, 1962, with theatrical releases in the US, UK, Australia, and others throughout the year and in the next, receiving unanimous praise from critics and audiences, becoming one of Truffaut's most celebrated and memorable works. It was awarded Best Director at the Mar del Plata Film Festival and Best European Film at the Bodil Awards, along with two BAFTA nominations for Best Foreign Actress and Best Film. "Jules et Jim" would have a major impact on other films over the years, such as Godard's masterpiece "Bande à part" (1964) owing a lot of debut to the dynamic of the male/male/female leads, and also shot by Coutard for some very interesting visuals. Martin Scorsese has stated that the pacing and the narration highly influenced the storytelling and characters in "Goodfellas" (1990) and there are multiple instances of the influence seen in Wes Anderson's "The Royal Tenenbaums" (2001) for just a few examples. It may not be my personal favorite Truffaut film as it does feel slightly distant in emotional depth, I certainly appreciate the experimental nature and understand the impact it had in cinema. It has been issued a number of times over the years on home video including the Blu-ray format, with this being the second UK release following Artificial Eye's first release in 2014.

Note this is a region B Blu-ray

Video


The BFI presents the film in the theatrical 2.35:1 aspect ratio in 1080p AVC MPEG-4. The film was restored in 2K from the original 35mm camera negative, which was undertaken by MK2 and Eclair. This is not a new restoration but the one that was first utilized for the French MK2 Blu-ray from a decade ago. The restoration, which was also available on the US Criterion Blu-ray and the UK Artificial Eye Blu-ray subsequently looked wonderful then, and here on the BFI release looks just as great as it was, looking basically identical. The black and white image shows wonderful greyscale throughout, with a healthy yet unobtrusive amount of film grain, along with a nice, clean image eliminating scratches, debris, for a fairly spotless look. There are of course weaker looking portions such as with the stock footage that is intercut, but for the most part, the image looks fantastic. It is not completely perfect though, as there can be some occasional weaving of the grey background as seen on static walls, and there might be a few issues with sharpness in certain points, but these are rare happenings. Though this might not be a new and improved image compared to previous Blu-rays, it is certainly an improvement over the problematic 4K restoration that was done for "The 400 Blows" by MK2 and Eclair more recently.

The film's runtime is 106:06.

Audio


French LPCM 2.0 mono
The sole audio track is the original French, with some minor portions in German and English, presented in uncompressed mono. The audio was remastered from a 35mm optical track and sounds quite good throughout, with dialogue well balanced against the music, with no issues of hiss, pops, or other damage. It does sound fairly flat as expected for a mono track, so fans should have absolutely no issue with the presentation here.

There are optional English subtitles for the main feature in a white font. There are some examples of German dialogue having burned-in French subtitles which are retained here, and subtitled in English appropriately. The one line of English spoken by Catherine is not subtitled, though it is repeated in French and subtitled in English a few seconds later. There are no issues with spelling and are well timed and easy to read.

Extras


Audio commentary by actress Jeanne Moreau and film critic Serge Toubiana
In this commentary recorded in 2000 for the MK2 DVD release, Moreau is joined by film critic Serge Toubiana looking back at the making of the film nearly four decades later. There are a lot of memories from the set mentioned, from her jump into the Seine being done for real when the original stuntwoman got too drunk to do the actual stunt, about the characters and their relationships, working with Truffaut, the dubbing of the dialogue in post production, and more. Toubiana does a good job with questions and following up information though the conversation starts to wear thin towards the end.
in French Dolby Digital 2.0 with optional English subtitles

François Truffaut Panel Discussion (2022) (53:52)
On January 20th, 2022, the BFI held an event which included a discussion of Truffaut's work as part of François Truffaut's Cinematic and Literary Influences. Presented here is a panel discussion which included pre-recorded remote interviews by critics, professors and historians Pasquale Iannone, Marilyn Mallia,
and Sonali Joshi, plus an on stage discussion between Ginette Vincendeau and Catherine Wheatley. Each talk about Truffaut's influences, his influence on other films and filmmakers, what work is his masterpiece, and more.
in 1080p AVC MPEG-4, in 1.78:1, in English Dolby Digital 2.0 without subtitles

"Screen Epiphanies: John Hurt on Jules et Jim" 2010 interview (8:29)
In this excerpt of an on stage interview with actor John Hurt at the BFI Southbank on January 23rd, 2010, he recalls his first time discovering "Jules et Jim" and how much of an impact it had on his life and later career as an actor.
in 1080i50 AVC MPEG-4, in 1.78:1, in English Dolby Digital 2.0 without subtitles

John Player Lecture: François Truffaut (c1972) (53:10)
In this interview from around 1972 at the BFI's National Film Theatre, Truffaut is interviewed about his life and career, from the making of "The 400 Blows" and the casting process, his influences as a filmmaker, the legendary interviews with Alfred Hitchcock and the subsequent book, difficulties while filming "Fahrenheit 451", his choices with music, and more. The entire interview is done in French with audience members having real time interpretation via earphones, with some minor portions such as the introduction being in English. This is preserved in audio form only, so this plays as an audio track over the film with optional English subtitles. When the interview ends, the audio reverts to the film's audio track.
in English/French Dolby Digital 2.0 optional English subtitles

Jeanne Moreau in Conversation (1982) (82:52)
This interview with Moreau on April 5th, 1982 at the National Film Theatre is moderated by writer and producer Don Allen. Discussed are her childhood, discovery of acting on stage, working with various filmmakers including Truffaut, works on specific films, and much more, which also include some audience questions. This is also preserved as audio only, and plays over the film as an alternate audio track. When the interview ends, the audio reverts to the film's audio track.
in English Dolby Digital 2.0 without subtitles

Stills Gallery (6:46)
An automated slideshow featuring behind the scenes stills without narration or music.
in 1080p AVC MPEG-4

Original Theatrical Trailer (3:18)
The original French trailer is presented here. It is not remastered on the same scale as the film itself so there are some blurrier moments and some print damage to be found.
in 1080p AVC MPEG-4, in 2.35:1, in French Dolby Digital 2.0 with optional English subtitles

2022 Theatrical Trailer (1:17)
The newly created trailer for the 2022 theatrical reissue looks and sounds wonderful, using the restored transfer. The trailer has been embedded below, courtesy of the BFI.
in 1080p AVC MPEG-4, in 2.35:1. In French Dolby Digital 2.0 with burned-in English subtitles




Booklet
A 28 page booklet is included with the first pressing. The essay "Luminous Memory" by critic and broadcaster Pasquale Iannone is first, which looks at the film, its background, and its reception. "Three Is a Magic Number: Ménage à trois as the Resolution to the Nouvelle Vageu's Relationship Problem by writer Lillian Crawford looks at the relationships of the characters and their portrayals. Next there is a reprint of a review from Monthly Film Bulletin first published on July 1962, in which the writer is not credited. Next is a biography of Truffaut by writer Kieron McCormack. As noted in the Blu-ray review for "The 400 Blows", the biography has a typo, with Jean-Pierre Léaud's name mistakenly spelled as Jean-Paul Léaud. There are also full film credits, special features information, transfer information, acknowledgements and stills.


The BFI have done a great job in curating extras for this release with both new and vintage content, though there are some notable omissions. The previous UK Blu-ray from Artifical Eye included a short introduction by Serge Toubiana, which was originally made for the French MK2 DVD release. The US Criterion release was stacked with extras, from an exclusive vintage Laserdisc commentary, plus about three hours of new and vintage interviews, documentaries, and featurettes all carried over from their excellent DVD edition. Though the US release may have the best contextual extras for the film itself, the BFI release does offer a lot of value with its own exclusive extras.


Other notable clips:


An alternate interview with John Hurt talking about his love for the film.


Part of the Criterion Collection's "Three Reasons"


Martin Scorsese discusses the influence of "Jules et Jim"


Vanessa Paradis & Jeanne Moreau performing "Le tourbillon de la vie", which Moreau originally sand in the memorable scene in the film

Overall


"Jules et Jim" is one of Truffaut's most celebrated and favorite works, though it does have a few flaws and doesn't connect to me personally even after a number of watches over the years. The BFI Blu-ray features an excellent transfer of the film with a lengthy amount of new and vintage extras making this release recommended.
| | | | | |
| --- | --- | --- | --- | --- |
| The Film: B- | Video: A- | Audio: A- | Extras: B+ | Overall: B+ |