Come Back, Lucy (TV)
R2 - United Kingdom - Network
Review written by and copyright: Rick Curzon (19th November 2022).
The Show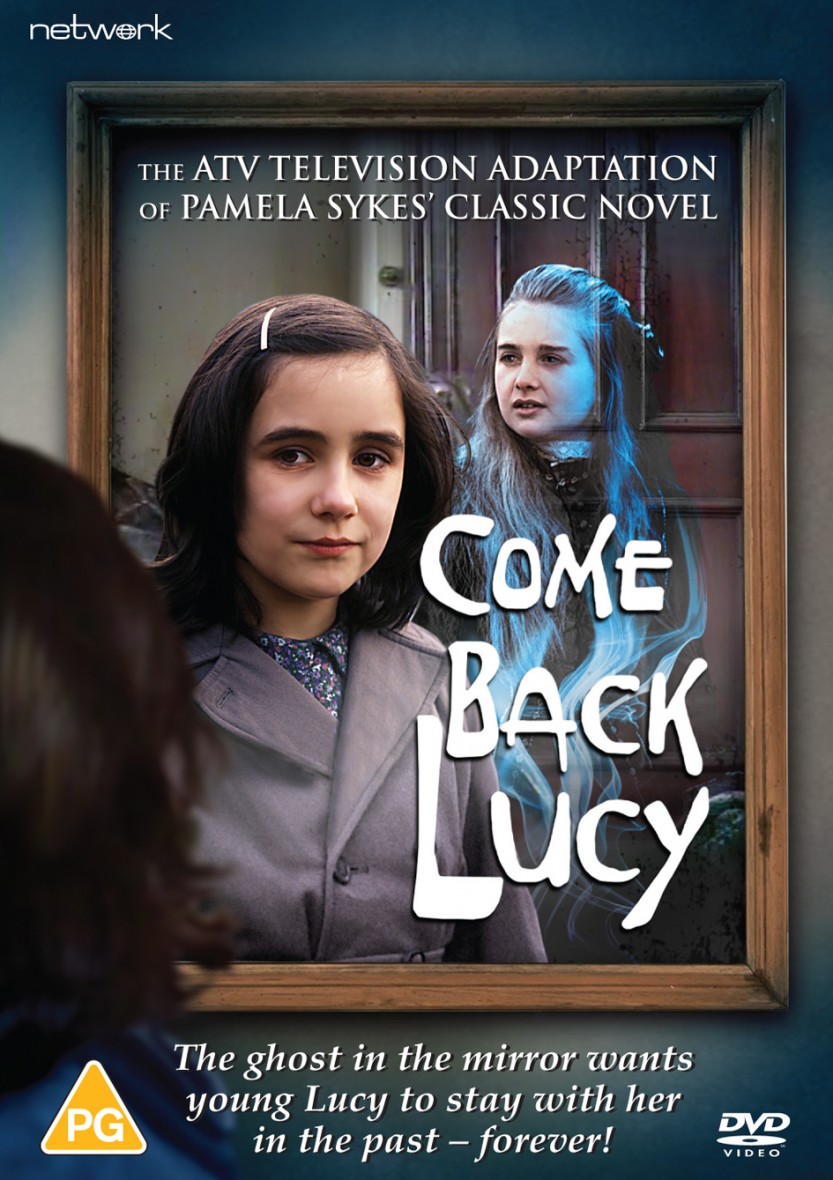 An unsettling tale of loss, alienation and the desire for friendship, ATV's BAFTA-nominated adaptation of Pamela Sykes' classic novel is as haunting now as it was when first shown in the spring of 1978. Adapted by award-winning writers Colin Shindler and Gail Renard, Come Back Lucy remains a stand-out production in a decade where drama series pushed boundaries and set new standards for what was acceptable on children's television. This release contains all six episodes.

The present becomes strangely entangled with the past when Lucy's aunt dies and she must leave the peaceful countryside to live with trendy relatives in London. In the attic of her cousins' old Victorian house she is confronted by Alice, a girl from the past, and discovers that time has rolled back a hundred years.

Video


Network have resurrected yet another more obscure but fondly remembered children's serial from the golden age of UK television. It's not one that I had previously been aware of despite frequenting television forums for nearly two decades. However, once this release had been announced there were some anticipation expressed.

An ATV production for the ITV network from the late '70s targeted square at children and shot entirely on PAL broadcast standard video tape. Multi-camera for the studio sections (interiors) and OB (Outside Broadcast) for all exteriors. As a result, it has a very even appearance avoiding the common problem that productions shot on video for interiors and 16mm film for locations have which is namely the sudden shift in visual quality between video and film.

The masters used are almost certainly off the shelf - as is - and without much (if any) restoration work having been done. Encoding seems to be pretty stable with no overt compression artefacts that I could detect. What cleanup that has been done probably focussed on minimising any tape dropouts or signs of age-related wear and tear. Overall it's a clean, stable if very soft image, especially when compared with modern television productions with their higher resolution and higher dynamic range.

Colours are generally pretty healthy but there is a mild pastel quality in evidence possibly due to filters on the camera during shooting. Flesh tones er on the side of pale, black levels are shadow detail are surprisingly strong for the format and contrast is well managed with no signs of blowouts although skies tend to look pale and flat. Interiors are stronger with more robust colours. Overall this is about as good as we can expect considering it's not going to get the love, attention and money spent on it that your average classic Doctor Who serial from around the same time will get granted. It's not in the same league as entirely shot on video productions from that series like "Robot", "The Sontaran Experiment" (both 1974-75) or "The Stones of Blood" (1978).

It must he noted that the flashbacks to Lucy's time with her late aunt are deliberately filtered heavily to make them stand out from the crisper, sharper scenes set in the then present ('B+').

M-PEG 2 / 2 x DVD9 / 151:00 PAL

Audio


English Dolby Digital 2.0 Mono
Subtitles: English HoH

Sound is pretty standard mono for the era. Strong and clear is very dialogue and score focussed. Sound effects are less prominent but well served with plenty of ambiance. There's no signs of distortion or more that a tiny mount of mild hiss on some of the quieter moments and only if the volume is well up and the listener really tries hard to scrutinise and find fault. The hard of hearing subtitles on the sections I checked were comprehensive, without omissions, errors or problems. They're well timed as well ('B+').

Extras


"Coming Back" 2022 documentary (68:14)

Excellent new retrospective featuring interviews with actor François Evans, director Paul Harrison and writers Colin Schindler and Gail Renard. It covers their individual careers, how they came to work on the series, where it was shot and there's plenty of production detail. Presented in anamorphic 1.78:1 with Dolby Digital 2.0 stereo sound.

"Through the Mirror: Jill Nolan and Becky Darke examine Pamela Sykes' original novel" 2022 audio discussion (52:47)

Nolan and Darke, who weren't born when the original book was published, nor when the series was made and hadn't even heard of the property essentially provide an audio discussion over publicity stills. They've read the book and watched the serial in order to prepare for the discussion and their reason for being asked to do this piece was because they do a podcast that focusses on some supernatural fiction from the '90s. Audio presented in Dolby Digital 2.0 mono. This piece has no chapters and can't be fast forwarded.

German Titles (1:34)

Retitled "Komm zurück, Lucy" for Germany we get the opening / closing credits and and break bumpers as seen in German. Quality is below the standard for the main serial on disc one but decent. This can be paused b

Limited Edition Slipcase

This was not provided for regiew and is only available while stocks last (first come, first serve) directly from the Network Onair website when the 2-disc set is ordered.

Packaging


Unknown at the time of writng.

Overall


A fondly remembered, BAFTA-nominated children's serial based on the novel by Pamela Sykes gets a fine release from Network here in the UK. The masters used are off the shelf with minimal restoration and cleanup but they're in good condition and image and sound are strong. Newly produced extras are excellent and well worth the price on their own. Highly recommended.
| | | | | |
| --- | --- | --- | --- | --- |
| The Show: B- | Video: B+ | Audio: B+ | Extras: A | Overall: B+ |

---
Rewind DVDCompare is a participant in the Amazon Services LLC Associates Program and the Amazon Europe S.a.r.l. Associates Programme, an affiliate advertising program designed to provide a means for sites to earn advertising fees by advertising and linking to amazon.co.uk, amazon.com, amazon.ca, amazon.fr, amazon.de, amazon.it and amazon.es . As an Amazon Associate, we earn from qualifying purchases.