The Show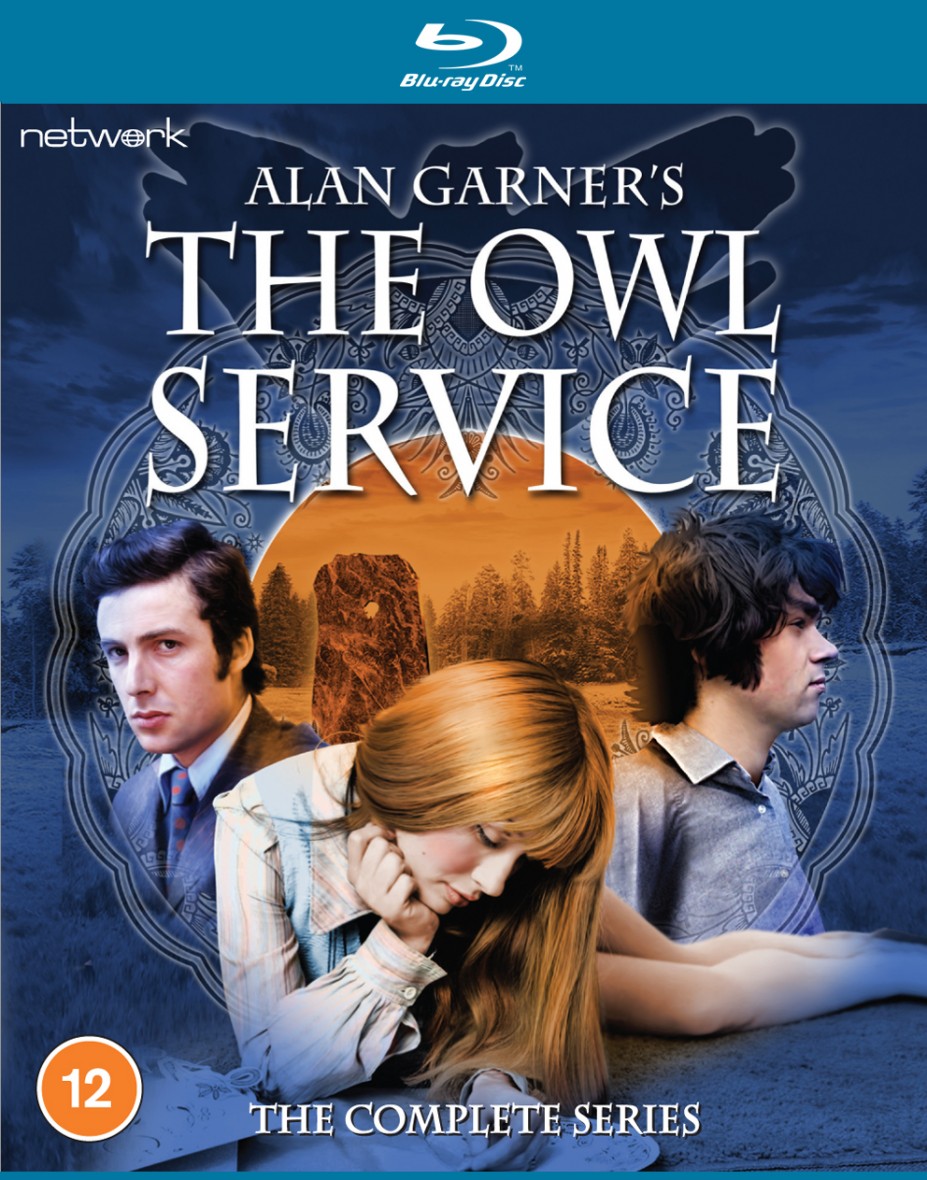 Filmed almost entirely on location during the Spring of 1969, this remarkable adaptation of Alan Garner's award-winning novel was a radical production that raised the bar for what viewers could expect from a teenage drama – and which was a significant influence on children's television throughout the 1970s. This extraordinary tale of the supernatural, sexual jealousy and class division broke new ground and is presented here as a brand-new High Definition remaster from original film elements in its original fullscreen aspect ratio.

Alison and her step-brother Roger are on a family holiday at a remote Welsh cottage. She discovers a service of old dinner plates which have a strange floral pattern that turns into owls when traced to paper. But what is the connection between this owl service, the strange gardener, the angry housekeeper and the mysterious local legend? Gradually the uncanny power of the valley takes over and the legend begins to unfold.

Video


I saw The Owl Service for the first time only about a year ago having heard a great deal of positive comment. However, I was disappointed. It's overlong at nearly 200 minutes across the eight episodes and rather pretentious. None of the characters are sympathetic or likeable, several being rather obnoxious and the mother character, frequently mentioned doesn't even appear on screen! This is supposed to be about a family on their hols in the summer: Mum, dad and their two older teen kids. Plus, their cook-housekeeper and her son ... and the oddball gardener. Which makes it mystifying that they didn't bother to have the mother in the series. I haven't read the book so don't know if she appears there.

The first thing to note is that this new restoration is a big improvement on the DVD which was not only soft and lacking in detail but had a rather dull overall look. Here it's brighter, slightly sharper with some rich colours on show. But, it's also contrast boosted either in the original cinematography (in 16mm) or in the transfer. Apparently the booklet discusses the difficulties of bringing this series into the HD realm but that booklet wasn't provided for review.

At times it looks washed out with some blown out faces and highlights. Black levels are generally pretty deep and rich but detail is lacking at times and not always consistent. Some episodes look stronger than others (two was quite washed out in it's outdoor scenes for instance). The encode is decent enough but there may be some digital manipulation but no print damage. There's little grain which I would expect from 16mm, so maybe some DNR has been applied.

Overall, it's a disappointing transfer of a most likely very probelmatic source ('C+').

1080i50 / AVC MPEG-4 / BD50 / 1.37:1 / 195:40

Audio


English LPCM 2.0 Mono (48kHz)
Subtitles: English HoH

A solid soundtrack considering it's origins, a basic mono track designed for the low bandwidth broadcast of PAL television in the UK circa 1969-70. The main aim is to ensure that dialogue is easily heard and understood. It lacks oomph and range so don't expect miracles. It can be a little reedy at times, mainly in some dialogue scenes. The score comes across well and doesn't intrude on the dialogue. Hard of hearing subtitles are provided, small white text that can be hard to read against the frequently washed out, contrast boosted image. Thankfully the problem is not that frequent ('C+').

Extras


Audio commentary on Episodes One, Two, Four and Eight by writer and broadcaster Tim Worthington (2022)

I don't recall coming across Worthington before on any disc extras but he does a great job filling is in on the history of the book and especially the series across these three commentary tracks. It's an incredible chatty, warm, humorous and friendly track packed with information about the series (and not adverse to shortcomings). Normally, solo commentaries are highly variable being a bit dry sometimes with no one to sound off. This isn't the case here. It's like having a mate round for the evening as you watch the episodes together, an especially knowledgeable and passion mate who loves the series under discussion. Presented in uncompressed LPCM 2.0 mono. Newly created for this release.

"Alan Garner" 1968 interview (9:58)

Short piece in which Owl Service author Garner narrates about his life and frankly seems rather serious and self absorbed. Although filmed in colour the image is extremely soft, presented in standard definition and very washed out. Presented in 1.37:1 with uncompressed 2.0 LPCM mono, taken from a film source albeit one several generations off the OCN. No subtitles.

"Celebration: Alan Garner - The Edge of the Ceiling" 1980 documentary (24:50)

More recent from 12 later than the above interview, but it's still pretty washed out although not as much. Despite being in standard definition, this is much sharper and in much better condition. This one also covers his background but is much more about Garner, his ancestors, influences, philosophising etc. He still seems rather pretentious and intense. Presented in 1.37:1 and from a film source (16mm?) with uncompressed LPCM 2.0 mono sound with no subtitles.

Image Gallery (1:56)

Decent HD image gallery.

DVD-ROM features (PDF files):
- 1978 Press Releases (10 pages)
- Programme Information (1 page)
- Rehearsal and Shooting Schedule (76 pages)
- TOS Article, January 1970 (2 pages)

I'm reliably informed that the same PDF material found on the 2008 DVD from Network are also on this BD despite nothing being said on the packaging or in publicity. Sadly, I don't have a BD-Rom drive so can't review the contents, nor do .i have a DVD-Rom to have a look at the DVD PDF contents.

liner notes booklet by Stephen McKay, Chris Lynch and Kim Newman

Sadly, not provided for review but apparently a reprint of the excellent liner notes booklet from the 2008 DVD by the superlative Andrew Pixley.

Packaging


Unknown at this time.

Overall


The much loved late '60s family serial The Owl Service comes to Blu-ray from Network in the UK in a newly restored edition taken from surviving film elements. The booklet provided *may* detail the sources but it wasn't provided for review to I can't specify. Image is adequate but soft with most likely some DNR having been applied to even the image out. Sound gets the job done but is a little reedy at times. Extras are strong - and speaking personally the most attractive aspect of this release, especially the commentaries. Recommended.
| | | | | |
| --- | --- | --- | --- | --- |
| The Show: C+ | Video: C+ | Audio: C+ | Extras: B+ | Overall: B- |