The Show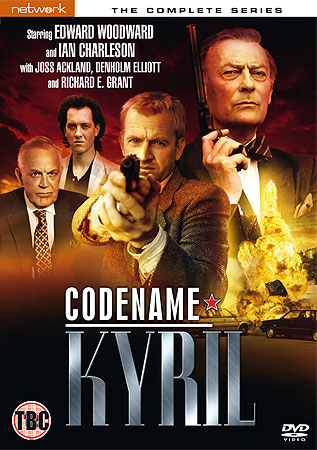 Codename: Kyril (Hartswood Films, 1988)




Produced at the tail end of the Cold War era, in the year in which the principle of glasnost was being applied by Gorbachev (and in which, at the 43rd General Assembly of the UN, Gorbachev declared that 'The de-ideologization of interstate relations has become a demand of the new stage'), Codename: Kyril was written by the great television writer John Hopkins, adapted from the 1984 novel Kyril by John Trenhaile. Hopkins had cut his teeth on the social realist crime series Z Cars (BBC, 1962-78), and by the time of the production of Codename: Kyril Hopkins had also gained experience writing within the espionage genre, having scripted the BBC's lauded adaptations of John Le Carre's novels Tinker, Tailor, Soldier, Spy (in 1979) and Smiley's People (in 1982, co-scripted by Hopkins and Le Carre). The great themes of Hopkins' work were isolation and alienation, as seen in his Le Carre adaptations and The Offence (Sidney Lumet, 1973) (adapted by Hopkins from his 1968 stage play, This Story of Yours), and these themes are at the heart of Codename: Kyril, which also shares with the bulk of Hopkins' work – from Z Cars onwards – a pessimistic, de-romanticised (or, perhaps more aptly, an anti-romantic) approach to its subject matter.

Filmed on location in London, Bristol, Oslo and Amsterdam, Codename: Kyril opens with MI6 agent Royston (Edward Woodward) being called out to the arrest of a suspected terrorist, Victor Loshkevoi (John McEnerny), a man who is suspected of being a KGB treasurer who has been living as a 'sleeper agent' in the UK since 1975. Although MI6 does not officially have authority to perform investigations on British soil, in an anti-authoritarian touch that is typical of Hopkins' work the dialogue asserts that there are a number of 'precedents' for MI6 becoming involved in the investigation into Loshkevoi's association with the KGB, 'all illicit […] all without Home Office sanction'. MI6 enlist the help of a solicitor, Laurie Sculby (Richard E Grant), who is hired ostensibly to defend Loshkevoi during his trial but also to feed back information to MI6.

Meanwhile, a Russian military captain (Ian Charleson) meets with the head of the KGB, Marshal Stanov (Peter Vaughan). Stanov reveals that the KGB is aware of a mole within their ranks, and enlists the unnamed captain to go deep undercover and smoke out the traitor. The captain is given the codename 'Kyril' and is ordered to stage his own defection to Britain, thus provoking the traitor into 'taking action against you and so reveal himself' (in the words of Stanov).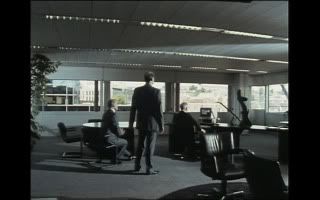 The traitor within the KGB is revealed to be the trusted officer Povin (Denholm Elliott), who feeds information to 'C' (Joss Ackland), the head of Royston's section within MI6, via microdots placed on sheet music used by an international classical guitarist. Povin's betrayal of the KGB is apparently founded on disillusionment with the ideology of the KGB rather than with greed; the money he earns from MI6 is placed directly into a UNICEF account in Geneva. Meanwhile, it is revealed that Royston is in fact a mole that the KGB have placed within MI6, and he feeds information back to Stanov.

In Britain, Kyril is pursued by both the KGB and MI6, with Royston desperately planning to kill Kyril. Out on a limb, Kyril becomes increasingly disillusioned with the KGB, especially when his British girlfriend Emma Stanton (Catherine Neilson) is killed by a KGB assassin. The stage is set for a confrontation between Kyril and Royston, with Loshkevoi and Sculby – who Royston has been using as a patsy – caught in the middle.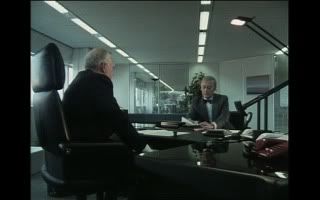 Typically for John Hopkins' work, Codename: Kyril displays an anti-authoritarian perspective, critical of both the KGB and MI6, both of which institutions mirror one another in their hierarchies and the standing of their respective traitors (Royston and Povin). (In its doubling of the KGB and MI6, Codename: Kyril makes interesting use of mise-en-scene, with the ultra-modern glass-and-metal offices of MI6 placed in juxtaposition with the traditional wooden furnishings of the KGB's headquarters.) Neither organisation has room for individualism, and the conflict between them results in tragedy for both Kyril and Sculby – although Kyril, following his crisis of faith in the KGB, is allowed something of a Pyrrhic victory. Nevertheless, Hopkins' Codename: Kyril is characteristically bleak and cynical, depicting a world in which individuals are used as pawns by merciless and brutal institutions. As Sculby is told when MI6 ask him to plant a hidden microphone in Emma's flat, 'No-one can help you; the department can't back you up. It'll all be down to you'.

This theme of isolation is seen to be symptomatic of wider issues of alienation within society when Kyril takes lodgings in a decrepit flat in central London. Kyril is approached by his downstairs neighbour, a partially-sighted elderly man who insists on inviting Kyril down to his flat to share a pot of tea. The elderly man, grateful for some human company and apparently desperate to share his time with a sympathetic visitor, talks to Kyril, whilst Kyril – unbeknownst to his host – nurses his gun on his shoulder and contemplates whether he may have to kill the elderly man or not. (The drama bravely flirts with the suggestion that Kyril has killed the elderly man, until midway through part two the elderly man is revealed to be alive before quickly being dispatched by the KGB assassin who has been sent to kill Kyril.) The elderly man's situation highlights the fact that the isolation and alienation experienced by Kyril is simply symptomatic of a wider social malaise – the general fragmentation of society. The difficulty of 'doing the right thing' in such a context is later highlighted by Povin, who later asserts that he 'want[s] to make a life without the treachery [….] I think I'd suffer less if, just for once, I came off the fence and did the whole "look what I believe in"'.




Codename: Kyril is presented in two parts, as per its original television broadcast. Apparently, since its initial broadcast Codename: Kyril has only circulated in a version edited to feature length. Not having access to the feature length edit, it is impossible to ascertain what material was left on the cutting room floor. However, as there's almost no narrative 'flab' in this two-part version, one can only assume that the feature length edit lacks some of the subtlety of the version presented in this DVD release.

Episodes:
Part One (103:47)
Part Two (104:55)


Video


Shot on 35mm film, Codename: Kyril has an expensive-looking aesthetic, with apparently high production values and much care being given to the mise-en-scene (and some great compositions). The drama has a film-like look to it, often using chairuscoro lighting in the manner of classic films noirs, especially in the sequences set within the KGB headquarters.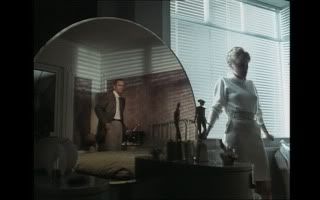 This DVD presents Codename: Kyril in its original broadcast screen ratio of 4:3.

Audio


Codename: Kyril is presented with a two-channel stereo audio track. This is perfectly serviceable and doesn't display any problems, with dialogue being easy to hear. However, the synthesised musical score (indexical of the 1980s) is quite insistent and sometimes dominates the audio track.

There are no subtitles.

Extras


The sole extra is an Image Gallery (8:00) containing stills from the production.

The inclusion of the feature length edit would arguably have been a nice addition.


Overall


A thoughtful blend of drama and action (including a great car chase through London, which comes at the climax of part one), Codename: Kyril is beautifully written (by one of Britain's leading television writers) and gorgeously shot. The (very respectable) cast is uniformly strong, and on the whole this is one of the best of the latter-day Cold War dramas. This release comes with a very strong recommendation.


For more information, please visit the homepage of Network DVD.
| | | | | |
| --- | --- | --- | --- | --- |
| The Show: | Video: | Audio: | Extras: | Overall: |