The Film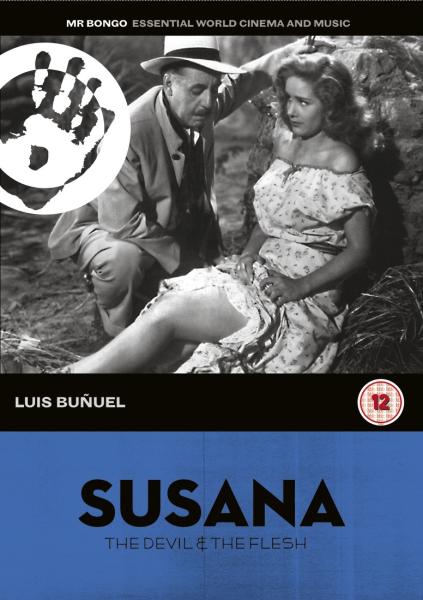 Luis Bu˝uel is widely recognised by film aficionados as one of the most prolific and important figures in cinema history. His obsession with subversive behaviour and religion, and his no-nonsense approach to filmmaking in which he would shoot a film in just a few weeks, often in sequence order, turning his hearing aid off so he didn't have to answer questions from cast members, would allow him to relish his films with surreal scenes for which he would become famous, especially during the later years in his career. He started his film career in France aged 26 as an assistant director to Jean Epstein until directing his debut short film, "Un chien andalou" three years later with Salvador Dali. He followed this with "L'Age d'Or" before returning to his homeland of Spain and making "Las Hurdes: Tierra Sin Pan" in 1933 and "Espa˝a 1936" in 1936. When the Spanish Civil War started, Bu˝uel decided that Spain was not a place he could make the films he wanted to make, he moved to the US and capitalised on the remaking of US films into foreign languages before dubbing was deemed an easier, and more cost efficient alternative. With this, he moved to Mexico in 1946 and this is where his film career started to flourish, making twenty films before ending his career with his most prolific and well known films in France. "Susana" is one of two of Bu˝uel's Mexican films that Mr. Bongo Films have seen fit to release in the United Kingdom on DVD for the first time (the other being "The Brute").

The synopsis for "Susana" from the case reads: "The film's opening scene finds our anti-heroin (sic), Susana (a wayward and salacious girl), incarcerated in a girl's reformatory, on her knees in prayer, appealing to God to deliver her from her frightening surrounds - and pointing out that it was, in fact, him who "made her the way she is". Her prayers are answered when, after being temporarily granted Herculean strength (or a pot of luck), she manages to bend the bars of her cell and escape into the rainy night. Susana eventually happens upon a horse ranch run by Don Guadalupe and his stand-up catholic wife Dona Carmen. Her portentous arrival coincides with Guadalupe's favourite mare giving birth to a stillborn foal. Nonetheless, the flustered escapee is taken in and duly adopted as a surrogate daughter by Carmen. Susana's presence amongst the ranch-folk soon begins to become corrosive when, after learning of her escape from the reformatory, farmhand Jesus successfully bargains his silence in exchange for her 'company'. Lives are further unsettled when Susana begins to fall for both Don Guadalupe and his bookish son, Alfredo. Susana's voracious and devilish nature eventually pushes Dona Carmen to breaking point as she frantically whips the bitch of bad breeding for poisoning her family."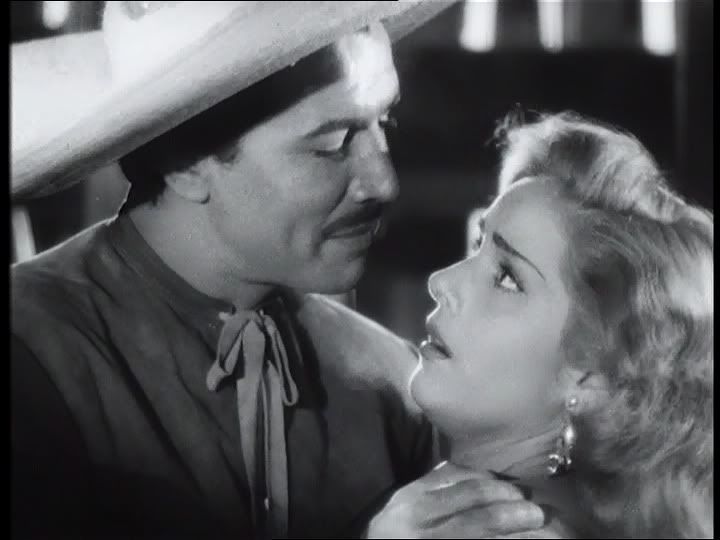 Although far from being Bu˝uel best film, "Susana" is an excellent melodrama. Bu˝uel has managed to write a script that may appear to be a simple straight-foward studio film but uses the strength it has in the base characters and the way in which these characters are brought to the screen to show a film that is quite insightful, playing on deception, love and the strength of a family unit, from the violent beginning to the immediately satisfying ending. The casting is excellent throughout. Luis Somoza is great as love-lorn son Alfredo, Maria Gentil Arcos plays her role as the religious head maid who sees right through Susana's deceptive ways and is scared to let her know it and Matilde Palou puts in an excellent performance as wife Dona as we see the character slowly go from a doting woman who just wants to look after Susana to someone who eventually snaps and starts whipping her. The real stars of the show though are Fernando Soler as Don Guadalupe whose powerful screen presence at the right times allows the viewer to slowly watch a man fall in love with the much younger Susana, and Rosita Quintana, who, in the title role, plays Susana so well on so many levels. From exuding sexiness to allure the male characters, to the victim of escaping a 'rape' (she never, it's the lie she tells when she reaches the household for the first time in the rain), to being a downright nasty bitch, Quintana brings this film up a peg from your average melodrama. The score isn't overpowering and is typical for the genre. As a whole, some Bu˝uel fans may be disappointed by the lack of surrealism he is famous for, but as a melodrama, the films holds up very well, thanks to being clinically shot and the superb cast.

Video


Presented in the original fullscreen aspect ratio, the print has been restored by CMC Video according to the Mr Bongo Films website. It's a reasonably clean print, though does have some lines running vertically at times (see second screenshot). It could also be a little sharper. Optional English subtitles have been provided and for the most part they are fine. White and easy to read, they contain a few grammatical errors.

Audio


Just the one option and it's Spanish Dolby Digital 1.0 mono. Dialogue and music is clear and there are no major issues.

Extras


Nothing. Would've liked to see a retrospective documentary or even a booklet with some liner notes.

Packaging


Packaged in a standard keep case with the artwork shown at the top of the review.

Overall


If you've never seen a Bu˝uel film before, then this is a good starting point. Using some of his traits like eroticism, poor/rich society and religion this will let you get your feet wet before jumping in to his superior later works. People who have seen Bu˝uel films before will want this for completeness or to see how he grew as a director.
| | | | | |
| --- | --- | --- | --- | --- |
| The Film: B- | Video: C+ | Audio: B- | Extras: F | Overall: C+ |