The Film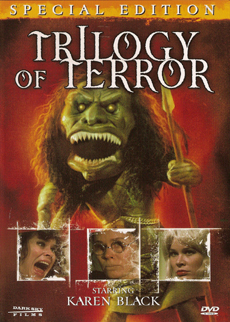 American director/producer Dan Curtis passed away last year, taking a big chunk of TV-experience with him. Curtis showed that you could have a respected career by mainly working on television, where he directed several acclaimed horror and fantasy productions. He directed 20 episodes of the cult-series "Dark Shadows" in 1968-1969 and was serving as executive producer in over 1200 episodes (!) - directing also two feature films ("House of Dark Shadows (1970)" and "Night of Dark Shadows (1971)") connected to the series. Among the several TV-productions, there were e.g. "The Night Strangler (1973)" and "The Norliss Tapes (1973)". Curtis also directed "Burnt Offerings (1976)" for the big screen. Still, at least for me his masterpiece was created several years later when the new format, the "mini-series" was taking off. "The Winds of War (1983)" and the sequel "War and Remembrance (1988)" (both based on Herman Wouk's WWII novels) were huge projects and monumental filmmaking, securing his reputation forever.

One of his TV-productions was also "Trilogy of Terror (1975)", an anthology film including three different tales, all starring actress Karen Black. All stories are based on the written work of Richard Matheson, but the first two were adapted (teleplay) by William F. Nolan. This time the stories are not tied together with a narrator or an outside character as often is the case, so from the beginning few seconds you´re already into the first episode. The brief synopses are as follows (avoiding any spoilers - after all these stories are only approx. 25 minutes/each):

-Story One: "Julie":
University student Chad (Robert Burton) sees one of his teachers Julie (Karen Black) outside the campus and becomes quickly obsessed with her. His fantasies start to take over reality. By luring the shy and innocent Julie into the drive-in, Chad can execute his nasty plan…

-Story Two: "Millicent and Therese":
Two sisters Millicent and Therese (both played by Karen Black) are living in a big house, alone, after the death of both parents. Millicent is the old fashioned virgin in her thick glasses, while Therese is a seductive blonde in a red mini-skirt who delights in tormenting her sister. Millicent is seeking help from an old friend of the family, Dr. Ramsey (George Gaynes - best known for the role of Commandant Lassard from seven "Police Academy (1984-1994)"-movies), but he might be too late. Millicent´s hate toward her sister is growing…

Story Three: "Amelie":
Amelia (Karen Black) has an anthropologist teacher as a boyfriend, so she has bought for him a unique birthday present; a Zuni fetish doll. The legend is, that if the chain on the doll´s waist is broken, it´ll resurrect the murderous spirit of the hunter. Soon the chain breaks and the dolls comes back to life…

I have always enjoyed "anthology horror", since it gives the opportunity just to show quick and compact stories, just concentrating on the fear and horror. It´s like reading several short stories instead of a proper book; a book is usually better and has more depth, but it´s fun to read quicker stories every once in a while. The pace is quicker, the ordinary life turns into something evil, the situation never is quite what it seems and the ending is not always that happy. Usually there´s a "twist". Anthology can also break some "formulas" that feature films often have. If the audience can´t guess what the ending will be (in each story), the anthology film has partly succeeded. This type of structure owes plenty to older horror comics (e.g. from "EC Comics") from America and I have always felt that "anthology horror" is something that is just tailor-made for the horror-fans. It´s about the people who want to be scared many times during one session, just like they were reading the "Tales from the Crypt" comics when they were kids (I was a big fan also, thanks to numerous reprints). So how does "Trilogy of Terror" fit into all this?

Quite well, but still lacking something. "Trilogy of Terror" is a combination of psychological suspense (first two stories) and more straightforward horror (last story) and actress Karen Black has the burden to carry them all. Black is a good actress, no doubt, but I´m not fully sure if it was the wisest choice that she´s starring in all stories. "Julie" in the first story has some similarities to "Millicent" in the second one and perhaps "Trilogy of Terror" has just too much of "Karen Black" (since very few other actors appear in the film at all). Still, she doesn´t fail in any of her roles. Since this is a TV-production, all the stories have a somewhat slow "TV-pace", and plenty is left for the imagination - everything is somewhat stripped down and isolated - e.g. the conversation on the phone between Amelie and her mother in the last episode is too long for my taste, since after all it´s quite insignificant to the story (I have to admit that it gives some "edge" to the character, though). Amelie is also talking by herself quite a lot, like in the daytime soap operas (well, so did Rocky, but at least he had his turtles), something that always strikes me as "unconvincing".

The short running time fortunately saves plenty and everytime you´re about to lose that interest, something suspense-like happens. It would´ve been quite difficult to make a solid feature film from the first two episodes, but 20-25 minute makes them work. The stories are quite interesting and "twists" most likely work for many viewers. What is lacking is the actual "horror", mainly introduced in the last episode, where the screaming really starts (in the strongest sense of the word). "Killer dolls" are always fun and despite the problems in production the scenes are quite convincing (what is with the silly sound that the dolls makes, though?). The whole film definitely needed this horror-orientated ending story. "Trilogy of Terror" has the word "TV" written all over it, so it´s more "suspense" than "horror", but thanks to solid screenwriting, experienced Dan Curtis and capable lead actress Karen Black, the film is worth a look. Just don´t expect anything that cool or wild like e.g. "Creepshow (1982)". The sequel "Trilogy of Terror II (1996)" was also done (directed by Curtis) - too bad that this wasn´t a double feature.


Video


The transfer is presented in 4:3, which is the OAR. It´s not top notch, but clean and quite pleasant. The colours were a bit "washed" and minor murkiness can be seen (along with film grain), but these were minor distractions. I´m sure we can´t expect miracles by the TV-movie from 1975. "Single layer" disc is coded "R0" and runs 71:55 minutes (NTSC). There are 10 chapters.

Audio


English Dolby Digital 2.0 Mono is the sole audio track and optional English HoH subtitles are included (very nice). The track has no major hiss or crackles (some "noise" can be heard from the background, but I´m guessing it´s more like a result from the production sound), but the audio lacks depth and can be a bit muffled at times. The dialogue is still clear.

Extras


-Audio commentary with actress Karen Black and co-writer William F. Nolan is included (extras have no subtitles) and it´s a bit disappointing. Black takes a somewhat unusual route and focuses mainly on herself and how she looks in the film (everything from her glasses and make-up to her clothes). Nolan basically has to follow her lead (and he´s a gentleman to do it), so pretty soon both are mainly talking "Karen Black" and not always about the production in generally. Black also interrupts Nolan a few times, mainly to talk about herself again, but in the end it´s just amusing. Still, you learn something about acting from Black and the small things that are often left unnoticed by the viewers (how you move your body or do small gestures with your hands or your eyes - or how the light hides or underlines some features of the actor) and some anecdotes are shared (actor Robert Burton from the first episode was Black´s husband at the time and the main reason why she agreed to be in the film). If Black talks about her acting, Nolan tells something about writing (e.g. the second story by Matheson was originally only a few pages). Both are praising Dan Curtis (alive at the time, since the commentary was recorded in 2004). Nolan leaves when the third episode starts (not sure why, since he could´ve just stayed even when Matheson wrote the whole story) and Black is going solo for the rest of the film. If you´ve watched (like I did) the "Three Colors Black"-featurette before the commentary, then this doesn´t really add anything new and there are also a lot of gaps. It wasn´t easy to shoot the scenes with the puppet and many times the whole crew burst into laughter when the puppet broke or something like that. Curtis has admitted later, that the puppet was made to work in the editing room, which is indeed done well. Black also re-wrote her dialogue with her mother and also invented something for the last bit of the "Amelie"-story.

-"Three Colors Black" -featurette runs 16:53 minutes and is an interview with actress Karen Black. Black talks about her background (from the small broadway shows to the early Francis Ford Coppola-film "You're a Big Boy Now (1966)") and about "Easy Rider (1969)", "Five Easy Pieces (1970)" and "The Day of the Locust (1975)". She also talks about the "Trilogy of Terror" and tells how Warren Beatty called her after seeing the film. Black is also annoyed why "Sci-fi" and "horror" are so many times bundled together (she has done both, e.g. "Burnt Offerings (1976)", "Capricorn One (1978)", "Cut and Run AKA Inferno in diretta (1985)", "Invaders from Mars (1986)", and "House of 1000 Corpses (2003)") and it seems that "horror" is not her favorite movie genre.

-"Richard Matheson: Terror Scribe" -featurette runs 10:59 minutes and is an interview with co-writer Richard Matheson. Matheson is a bit like a "mini-Stephen King", a very well known horror and fantasy writer (credits include e.g. "The Twilight Zone" TV-series (16 episodes in 1959-1964), several Edgar Allan Poe adaptations such as "Pit and the Pendulum (1961)", Hammer-masterpiece (adaptation) "The Devil Rides Out (1968)" and Spielberg´s "Duel (1971)"). He also did "The Night Strangler (1973)", which Dan Curtis directed (among many). For some reason, like Black, Matheson goes explaining how he writes "terror", not "horror", since horror for him is slasher-films and screaming teenagers (he should know better, in my opinion). Matheson also tells about "Trilogy of Terror" and gives some good background of the stories. Matheson seems to be the "old school" terror (there you go)-writer, who likes to keep the psychological side in his stories and not just monsters and blood (and that is what he wishes to see in the film also).


Overall


"Trilogy of Terror" might not be the best "horror anthology" out there and it´s not pure horror, but for the 1970s TV-production it has some good amount of tension and interesting storylines. The DVD presentation is solid, yet not anything that special, including some good extras.

For more info, please visit the homepage of Dark Sky Films.
| | | | | |
| --- | --- | --- | --- | --- |
| The Film: | Video: | Audio: | Extras: | Overall: |