The Film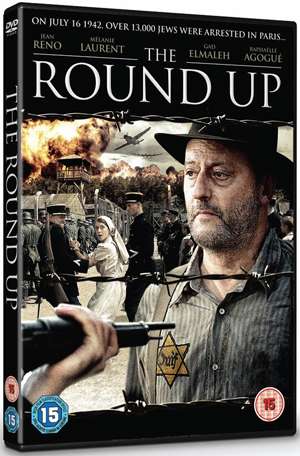 Cinema has a long history with the second world war. After all, many events took place in those six years involving millions of people, each with a story to tell. The Round Up is based on the horrendous true events surrounding the Vel' d'Hiv Roundup, which is quite possibly the most tragic, and disgraceful event in France's history. On the 16th and 17th of July, the French police, under German order, arrested 13152 jews made up of 5802 women, 4051 children and just over 2000 men. They were taken to the Paris Velodrome, better known as Vélodrome d'Hiver, from where they would be sent to internment camps in Drancy, Beaune-la-Rolande and Pithiviers. From there, they would be sent to extermination camps.

The press release synopsis accompanying this release says:
"Based on meticulous research and told through the story of several jewish families who find themselves taken unawares by the ferocious turn of events, the film portrays the few weeks in July 1942, when more than 13,000 Parisian jews, including more than 4,000 children were rounded up and taken to the now notorious Vel' d'Hiv Stadium. Using real life eyewitness accounts, written and directed by former investigative journalist Bosch, this moving historical drama follows Joseph Weismann, a young jewish boy who learns to live happily with his family within a small jewish community in Nazi occupied Paris, where they have taken refuge from the war. That is until the night of 16th July 1942 when their fragile happiness is shattered."

Let me say straight away, this is a great, yet harrowing feature from novice director Rose Bosch. When the film opens we are immediately told that all the characters and events, even the most extreme, took place based on first hand accounts from some of the very few that survived. Right off the bat, the film follows young jewish children as they struggle with day to day life as their parents jobs are lost and they are banned from many public places. It isn't long before the French police raid the jewish housing areas so they can arrest them, but you see a small glimmer of hope for some as Parisian neighbour's do what they can to help hide some of the children. Throughout the film, your emotions are pushed all over the place as you see the horrid conditions the jews are subjected to, but at the same time, you smile as some people do what they can to help them, including a scene with a plumber which, whilst short and a minor part of the film, is very important to show how some Parisian's felt about the imprisonment. Helped along by a great cast, including Jean Reno and Mélanie Laurent, the film manages to show the disturbing events through well shot, well directed scenes yet for me, wasn't without one major issue. Although the French government were at serious fault during the event (even resulting in a public apology by French primeminister Chirac in 1995), the film doesn't show the French government's involvement as harshly as it should. Despite this, The Round Up is recommended. Just don't expect a happy ending.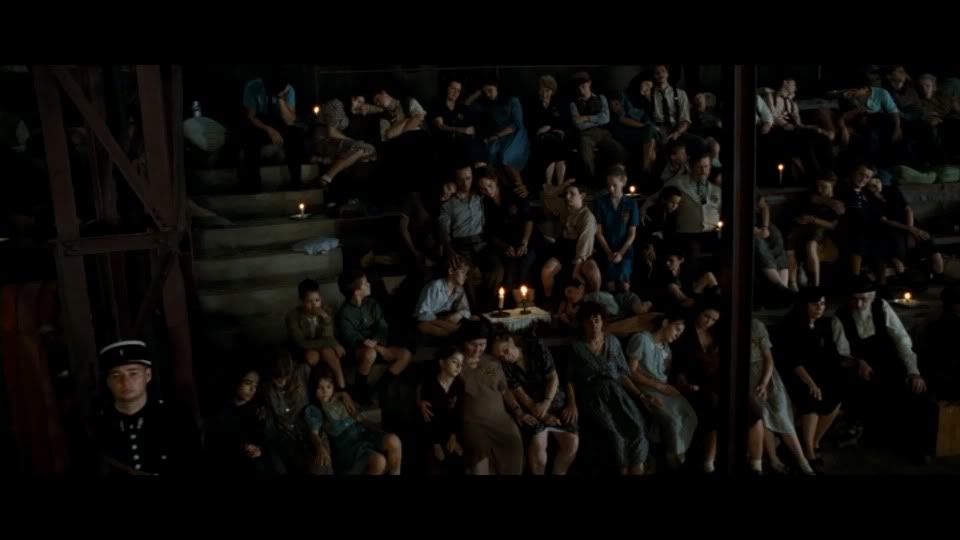 Video


Revolver Entertainment have released The Round Up in the original aspect ratio of 2.35:1. As expected for a recent film with a reasonable budget (20 million euros), the picture quality is very good with no noticeable problems, though not quite what I would call reference quality. English subtitles are included, but unfortunately are forced. They are white in colour, easy to read and free of any major mistakes in spelling or grammar (I did notice one where "you" was on screen as "your").

Audio


We are given the option of two different audio tracks, both in the film's original French language. The tracks are both Dolby Digital, the first being 5.1, the second being 2.0 Stereo. For this review I watched the film with the 5.1 audio track and it was adequate. The score was utilised to good effect and the surrounds used in modesty. For a drama film with a lot of dialogue, not much more could've been done.

Extras


I have a history of complaining about extras on films focused on a historic event. Sometimes we get a documentary about the event, but not the film and sometimes we get a fluff piece about the film with nothing worth noting about the event. The only extra on this release is a 26 minute making of which manages to mix interviews with cast and crew, behind the scenes footage of the film and a bit of historical information. Most notable in this interesting documentary are the appearances of, and interviews with, some of the survivors on which this is based. It doesn't hold back on the horror of the events and is certainly better than your average making of.

I would've liked to have had an audio commentary with these survivors and the filmmakers, an in-depth documentary about the events or a booklet with a couple of text essays. What we have is okay though.

Overall


During the making of documentary, it is said that soon the survivors will inevitably no longer be with us, yet these events must be remembered, film being an obvious way. This film, whilst a little soft on the French involvement, is worth buying if you have any interest in the events that occured.
| | | | | |
| --- | --- | --- | --- | --- |
| The Film: B | Video: B+ | Audio: B | Extras: C | Overall: B |