The Show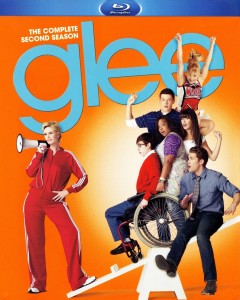 Sue: Dear Journal, I am in crisis. Not even the can't-lose combination of boobs and fire can get me going anymore. Is it the raccoon hormones my new doctor gave me? Maybe. Here I am, thirty-one, and already a legend. What do I do as a second act? I'm simply at a loss. Last week I took to modifying my own flawless form just to feel something. How do I make things interesting again? How do I get those juices flowing?

There's an interesting moment around the halfway point of "Glee's" second season—during "The Sue Sylvester Shuffle"—where Sylvester sits, pondering in voice over to her open journal, about her future. It's interesting because, although its three creators, Ryan Murphy, Brad Falchuk and Ian Brennan, collectively write each episode, key characters are almost entirely shaped by one writer. Murphy handles Kurt's storylines. Falchuk writes Finn. Brennan is in charge of the completely outrageous Sue. And while Murphy and Falchuk came to "Glee" from their partnership on "Nip/Tuck" (2003-2010), Brennan, a theatre actor whose spec script for a feature-film was the basis of "Glee", really seems to be the odd main out. And I wonder if some of what he wrote for Sue, he was really musing to himself.

There's no question about "Glee's" success. Almost at once a critical darling, after a healthy promotional campaign from FOX—which included a barrage of reruns—the series found its audience and by the end of the first season was the show to beat. Since then "Glee" has become an unstoppable rating monster and is a tentpole of the FOX network lineup (and is indisputably the king of the iTunes sales chart). But when it came back for the final nine episodes of the first season, "Glee" was a different show—far less cynical and satirical, and much more commercial—and that trend continued, much to my chagrin, into the first half of the second season. At one point I thought "Glee" had all but completely forgotten its underdog roots and was in danger of losing much of what made it so charming in the first place (especially in the early second season, which included a plethora of ratings grabbing event episodes). The series devolved into too much event episodery with an at-times preachy message. The music, once ironic rock outs to Journey, Boston, KISS, Bon Jovi and a ton of other bands that (with the exception of an occasional breakout of a Broadway hit) would of course be popular in an assbackwards town in Ohio that isn't exactly in on the latest Ke$ha craze, had become mostly Top 40 crap. Worse yet, the numbers became non-ironic renditions from the Top 40, plainly calculated to maximize the cross profitability between the show and iTunes. Thankfully, as though Brennan really was aware of the "crisis" that his show was facing, with the back 12 of season two the wrongs have been righted. The ship is no longer sinking. And I'm ecstatic, because even though I love "Glee", I also began to hate what it was morphing into.

Emma: Aren't there great songs about betrayal or something? I'm pretty sure there are some Eagles songs.

The first season of "Glee" saw optimistic Spanish teacher Will Schuster (Matthew Morrison) start up The New Directions, McKinley High School's very own glee club. In a sprawling season long arc, a veritable cast of characters joined the ranks of his multitude of misfits. Giddy ingénue Rachel Berry (Lea Michele) and kind-hearted quarterback Finn Hudson (Cory Monteith) flirted both on stage and off, while Finn's football buddies Noah "Puck" Puckerman (Mark Salling) and Mike Chang (Harry Shum Jr.) scoffed, and then begrudgingly joined the club. Kurt Hummel (Chris Colfer), the only out gay kid at school, fought for solos and came to terms with his own sexuality at home. Artie (Kevin McHale), who's in a wheelchair, and Tina (Jenna Ushkowitz), who stuttered and stammered her way though a conversation, bonded over their "handicaps"—until Tina revealed that she was only pretending. Soulful Mercedes (Amber Riley) struggled to secure her position of Diva to prove that she was the star of glee club (a storyline that's still causing problems in season three). And the school's pregnant cheerleading captain Quinn Fabray (Diana Agron), and her two Cheerio cronies, Santana (Naya Riviera) and Ms. Brittany S. Pierce (Heather Morris), menacingly infiltrated the club, originally as spies, but found it a safe and welcoming group, who accepted them flaws and all, and decided to stay.

Will led the team to a third place finish at the Regional Championship in the first season finale, where Quinn also gave birth to a baby girl that she gave up for adoption. Finn, who was dating Quinn until he found out that she cheated on him with the father of her child and his best friend Puck, finally got together with love-sick Rachel. Schuester triumphed professionally over his nemesis, award-winning cheer coach Sue Sylvester (Jane Lynch), only to miserably fail in his personal life. His marriage to his high school sweetheart collapsed, and a subsequent follow up relationship with phobic guidance counselor Emma Pillsbury (Jayma Mays) went nowhere, fast. Season two picks up from there, with Will trying to make the best of a bad situation. His love, Emma, has a new boyfriend (John Stamos), but Will has a possible new squeeze (Gwyneth Paltrow) too. And even though the glee club is floundering, an opportunity to star on Broadway alongside the unstoppable April Rhodes (Kristin Chenoweth) in a play she's funding has him wondering if it's best he left Lima, Ohio for good. But with Sylvester barely holding back a terrible ferocity as she looks to take glee down, the club needs Schuester more than ever. They're depressed over their loss and they can't muster the strength to fight back.

Santana [to Sam]: Despite the fact that your mouth-to-face ratio is way off, you still manage somehow to be cute.

Joining the fun in season two are two new cast members. Injecting some much-needed new blood into New Directions is a transfer student with a Bieber-cut and a big mouth named Sam Evans (Chord Overstreet). I initially had some reservations about Evans, calling him an unfortunately flat character with a flatter voice. But, Sam is a kind of funny-cute character in the first few episodes, especially when he begins to let his inner geek leak out (speaking Navi to impress a girl—Quinn—and delighting her with some stupid space trivia. And although the writers had no idea what to do with him just six episodes into the season, and he sort of lurks in the background as dead weight until Brennan, Murphy and Falchuk start developing him again in the second half, his arc that begins in an episode appropriately titled "Comeback" is pretty competent. Sam actually evolves—in a small, but appropriate, way—into a character that's not totally annoying. And the writers seem to play into the fact that Overstreet isn't the greatest singer, saddling him with a funny storyline where puts on a purple hoodie while laying into purposefully awful renditions of Bieber bombs like "Baby". (As Sue says, "I gotta get that girl on my Cheerios." Too bad he'll be gone in season three as a major player.) Also new is Dot Marie Jones, as football coach Shannon Bieste (and yes, that's pronounced beast). She's an excellent addition to the cast, and unlike Overstreet, almost instantly works. Although a tyrant on the field, Bieste remains likeable thanks to a wonderful turn by Jones who plays her just vulnerable enough.

The unfortunate flip side to all the "new" faces—which also includes the promotion of lesser characters Brittany and Santana, Mike Chang, Puck, Tina and Artie to the main cast—is that the original protagonists—Will, Rachel, Finn and Kurt—suffer considerably from lack of development and/or poorly written storylines. Kurt, one of the only old-standards to get any sort of progression of character in season two, was interesting in the first season not explicitly for his sexual orientation, but because his struggle in coming out was a complex web of drama and comedy (Kurt's relationship with his father was, and continues to be, brilliantly done, I think). But, all of Kurt's complexity is just sort of thrown out the window in season two—which is shame because Chris Colfer plays the character really well— and both of his big plot-arcs, a volatile battle with bullying by tormentor Dave Karofsky (Max Adler) and his time at Dalton Boys Academy, where he finds his first boyfriend Blaine (Darren Criss), are sort of one-dimensionally superficial.

In most ways "Glee" is decidedly inferior to what it once was. The first half of season two is a disastrous low point where should-be-simple concepts like character development seem to matter little or not at all. Finn, a character who already suffered from a mild bipolarity in the first season, is completely destroyed and shaped instead to fit any role—borderline retarded doofus, unlikable douche bag, or sing-song leader—at random, whenever the writers need him to, with no thought to consistency or content of character. Even a basic sort of thing like plot continuity is thrown out in season two's first episodes. At one point the writers can't even figure out if Kurt and Finn (eventually brothers by marriage) live in the same house during the first half of the season, even though that was a plot line that was discussed heavily in season one.

Sue: Brittany, here's a note for you. Hand-written and in crayon. From the human canon, saying how much it misses you.

On the other hand, even if they take time to get going, there are things that are well done in (mostly the second half of) season two. Lynch's Sue Sylvester, the series' properly entertaining antagonist, takes a wildly unconventional and wholly unpredictable path toward a surprisingly satisfying character arc that sort of has—however temporary it proves to be—closure. Sure, Sue ballons into a big caricature, rolling out a gigantic canon (backed by the score from "Godzilla" (1954) when its on screen) that she plans to shoot one of her Cheerios from, before then. And antics like the Godzilla canon make Sue lose much of the depth that she had built up with the storyline involving her sister last year. But her struggle to find balance and a purpose after her cheer squad is taken away from her and her sister dies in the second half of the season, manage to be a nice combination of irreverent humor and heartfelt poignancy.

What made early "Glee" work was simple. The satirical roots of the show—built upon a terrifically sarcastic medley of Journey songs—struck down stereotypes by playing them up in a wink-wink, nudge-nudge sort of way. The first season had real characters that were both consistent and developed; characters we actually cared about. That freshman season had a sense of knowing irony that bit back. The first half of season two just doesn't have any of that. It's an uncynical, commercialized and harmonized pile of entertaining but inconsistently written product. The second half sort of season two goes back to the origins and finds the mean spirited edge that made its biting social commentary so fun. The second half of the season includes wonderfully warped message episodes about teen drinking and sex that intentionally play it overly serious with a satirical edge as to dilute the "special episode" qualities that the subject matter usually requires. The second half of the season recaptures some of what made "Glee" brilliant in the first place.

The writers suddenly decide to care about characters again—giving Schuester, with his Broadway plot, and the individual kids, like Puck, who falls for plus-sized Lauren Zizes (Ashley Fink), something to do. Although "Glee" never really lost the fun, the cast and crew at least give more attention to making the musical numbers and songs work in context, rather than in a montage forcibly inserted into the middle of a dramatic or comedic beat. Songs—even whole episodes, like "Rumours", which takes a thirty-year-old album from Fleetwood Mac and smartly integrates it into a theme of turmoil within the club, while also extending the runtime by a full half hour devoted almost entirely to character development and not music—aren't simply hopelessly commercial trappings to sell digital downloads. Even the songs that are popular fluff, like Sam's Bieber take offs and a positively stupid performance of Rebecca Black's stupider song "Friday", are done with the knowingness that they mostly suck. As Brittany says it best, "Ke$ha's been a cultural icon for weeks, and I really want to do her music justice" (the underhanded subversion is even made funnier by the fact that the glee club later sing "Tik Tok" drunk).

The second half of the second season—even if it's not without a few idiotic sidesteps, like the nonstarter finale that seems oddly derivative of season one's ender, despite the production having reportedly spent $6 million to film on location in New York City— is worth the price of admission alone. It makes season two look pretty good as a whole, with the mediocrity of the disappointing early episodes quickly forgotten. And even those bad early episodes have worthwhile moments; they're just interwoven with a lot of ugliness that could so easily have been better handled.

Brittany: This year wasn't about winning for me. It was about acceptance. I know all the kids in glee club, they fight and they steal each others' boyfriends and girlfriends and they threaten to quit like every other week, but weird stuff like that happens in families. Family is a place where everyone loves you no matter what and they accept you for who you are.

"Glee: The Complete Second Season" includes 22 episodes on four discs. They are:

- "Audition"—After a tough loss at Regionals, the glee club is back as the underdogs at McKinley High. When the school is faced with even more budget cuts, Schuester pushes the kids to help recruit new members for the club, Meanwhile, Sue is threatened by the hiring of a new football coach.

- "Britney/Brittany"—When the club tries to convince Will to let them do Britney Spears music, we learn of Brittany's issue with her more famous namesake. Meanwhile, Will and the club are introduced to Emma's new beau, Dr. Carl Howell (John Stamos), whose attempts to improve the kid's dental well-being leads to a host of Britney Spears-inspired musical hallucinations.

- "Grilled Chessus"—When Burt Hummel (Mike O'Malley) winds up in the hospital, Kurt and the other members of New Directions face questions of spirituality and religion. Certain club members advise Kurt to look to a high power for help through prayer, but he suffers a crisis of faith because of the Church's thoughts about gay people. Meanwhile Finn makes a Grilled Cheese sandwich that seems to have an oddly familiar face (hint, look that the title) burnt into the crust.

- "Duets"—"How can you do a duet by yourself? That's like vocal masturbation." The glee club works on a duet assignment, and Finn and Rachel plan to throw the competition so that Sam has a chance at winning. Meanwhile, a love-triangle develops between Artie, Tina and Mike Chang.

- "The Rocky Horror Glee Show"—The New Directions stage a production of the too-hot-for-school "Rocky Horror Picture Show". Will gives the go-ahead because he wants to impress Emma, who loves the movie, but unlucky for him, she's busy getting cozy with Carl. Network executives (Meat Loaf and Barry Bostwick) vet Sue Sylvester as they consider giving her a local weeknight news program, but there's a catch—she needs to bring them a juicy story. Elsewhere, football players Finn and Sam discuss body image when it's revealed that both will appear on stage in their tighty whities.

- "Never Been Kissed"—After Finn and Sam find an unconventional way of controlling their urges, a few glee club members pick up on the strategy and start using it too. But when Coach Beiste gets wind of what they are up to, glee club has some explaining to do. Meanwhile, Blaine (Darren Criss), Kurt's new friend from another school gives him the courage to stand up to the school bully.

- "The Substitute"—"Mr. Schuester's set list makes it seem like he hasn't listened to the radio since the 80's." Will is sick for the first time in years, and his sub, Holly Holiday (Gwyneth Paltrow), lets the club pick their own songs for a change. This mistake culminates in a mash up of "Singin' in the Rain" and Rihanna's "Umbrella"—something that turns out to quite possibly be the worst thing to happen in music EVER. (Somewhere, Gene Kelly's ghost is plotting to kill someone for retribution). Also, through an astonishingly unexplained bit of plot, Sue becomes principal for the week.

- "Furt"—Burt Hummel and Finn's mom Carole (Romy Rosemont) finally tie the knot and throw one heck of a party to celebrate… with a little help from the Glee kids, of course. Keeping with the theme, Sue plans to marry—bum-bum-dumbasshit—herself. Guest star Carol Burnett plays Sue's Nazi-hunting mother in a cameo that's totally wasted.

- "Special Education"—Turmoil spoils relationships from within New Directions, meaning, once again, Finn and Rachel are on the outs. Meanwhile, Emma and Carl take their relationship to the next level, much to Will's dismay. Puck looks for a new club member to fill the vacancy left by Kurt. And Kurt himself struggles to fit in at Dalton, which isn't—surprise—as storybook perfect as he imagined.

- "A Very Glee Christmas"—"Can I be honest? I don't understand the difference between an elf and a slave." Artie goes to great lengths to protect Brittany's innocent notions about Christmas. Meanwhile, Sue rigs the faculty's Secret Santa gift exchange. And Will struggles with being alone during the holidays.

- "The Sue Sylvester Shuffle"—Will and Beiste attempt to unify the glee club and football team with less than thrilling results, but in the end the kids do a brilliant mash-up of Michael Jackson's "Thriller". Meanwhile, Sue makes an explosive attempt to win a trophy.

- "Silly Love Songs"—Not only do things not go as planned, but hearts wind up broken when New Directions sets up a kissing booth for Valentine's Day.

- "Comeback"—"Wait, you guys do realize that Justin Bieber sucks, right?" Rachel recruits Brittany to help her restore her popularity. Sue joins the New Directions to regain her confidence. And Sam forms a Justin Bieber tribute band with the help of Puck, Mike and Artie in order to reclaim Quinn.

- "Blame It On The Alcohol"—Principal Figgins teaches the student body about the dangers of underage drinking, while Will and Beiste indulge in a little fun of their own.

- "Sexy"—As New Directions' members agree that they need more sensuality in their performances, it becomes clear just how little they know about sex—let alone sensuality—to begin with. Meanwhile, Will's relationship with Holly and Emma's with Carl both begin to fall apart.

- "Original Song"—"You took away my Cheerios. Consider this the opening salvo of World War Sue!" Sue and Schue face off in an epic battle of wills. Meanwhile, the kids of New Directions decide the only way to win at Regionals is to write and perform their own songs. And Quinn is determined to win back Finn, whatever the cost.

- "A Night of Neglect"—Holly Holiday helps Will understand his true feeling (for Emma) and also supports his fundraising efforts for the glee club. Naturally, this prompts Sue to assemble an unholy alliance in order to undermine all of the above.

- "Born This Way"—As Kurt and his father confront a bully in hopes that Kurt can return to McKinley, Will helps Emma confront her OCD. Meanwhile, Rachel considers a nose job, which makes the rest of the club realize that sometimes "flaws" are really strengths.

- "Rumours"—New Directors performs irresistibly haunting music from Fleetwood Mac's "Rumours" album, and Sue and her League of Doom—Will's ex-wife Terri (Jessalyn Gilsig), Sandy Ryerson (Stephen Tobolowsky) and Dustin Goolsby (Cheyenne Jackson)—resurrect McKinley's fact-free newspaper, the amazingly named "The Muckraker". Meanwhile, a secret about Sam is revealed.

- "Prom Queen"—"Dude, that rocks. It's like gay Braveheart." Kurt's wardrobe statement at the prom wins him some royal attention. Meanwhile, Rachel's ex, Jesse St. James (Jonathan Groff), shows up wanting to take her to the prom, which creates tension for Finn, and even more tension with Quinn, who is desperate to be crowned prom queen.

- "Funeral"—the glee club kids are outraged by Jesse's critiques after will asks him to help select a soloist for nationals, and the unexpected loss of a loved one stirs compassion at McKinley High.

- "New York"—In the season finale, New Directions heads to New York to compete at Nationals. As the competition heats up, so do things between Finn and Rachel.

Video


The 1080p 24/fps high definition AVC MPEG-4 encoded transfers (framed in the original broadcast ratio of 1.78:1 widescreen) of season two are comparable to those found on the season one release. Near identical I'd say. Colors are bright and nice saturated. Skin tones are lifelike and contrast is natural. The image has nice depth, and clarity and detail are excellent. Will's favoritism of flannel and the plentiful patterns of Rachel's skirts and frilly school-girl sweaters plaster texture everywhere, giving the increased resolution of the HD format something intricate to render in nearly every frame. Cinematographer Christopher Baffa and costume designer Lou Eyrich get "Glee" looking as close to a Technicolor musical as possible, relishing in bold reds, rich blues, gorgeous greens and popping canary yellows. Somewhat unusually for a small screen comedy, the series is shot on 35mm film, leaving a thin layer of cinematic grain blanketing the screen. Fortunately it's well compressed, appearing film-like and unobtrusive, with only the faintest artifacting and banding cropping up in a handful of scenes throughout the 22-episode season. Select soft shots, odd grain spikes, bouts with noise and an at-times inconsistent black level make this far from the reference set of discs on Blu-ray. But as a series, which, due to their long-form nature have naturally occurring variations and unpredictable irregularity, both seasons of "Glee" are among the better looking titles on the format.

Audio


Just as it was with the first season, the English DTS-HD Master Audio 5.1 (48kHz/24-bit) soundtrack is pretty close to perfect. Blu-ray makes huge strides in improving over the other options out there, easily besting the Dolby-equipped broadcast and standard-def DVD's by offering ample range, respectable clarity, greater fidelity, and an even better dimensionality and directionality (all areas in which the lesser delivery systems already excelled), which work together and creates a strong sense of immersion. The show has a genuinely impressive soundtrack. Period. "Glee" isn't a rousing action-packed adventure, but lives up to its musical roots. The lossless mix offers a little bit of something for everyone. First off, the busy-bee and drumline chorus from Adam Anders, Peer Astrom and Ryan Murphy that peppers the musical interludes between beats—the closest thing "Glee" has to an original score—provides a nice base from which the show is able to build its sound. The vast array of styles and numbers provides a cross section of genres. From horribly poppy crap—Katy Perry, Justin Bieber, Ke$ha (or is that Key Dollar Sign Ha, as Principal Figgins pronounces it) and even Rebecca "Friday" Black—that's mostly played for laughs, to less vomit-inducing take-offs of songs from the catalogs of less comical musicians and bands like Florance and the Machine, Keane, Queen, Amy Winehouse, Lady Antebellum, The Beatles, R.E.M. and so many more. There's even a whole episode built around a single Fleetwood Mac album. And of course, what would "Glee" be without a ton of Broadway—"Rent", "Evita", "Chicago", and "Wicked"—and send ups to movie musicals, including a not-totally-terrible staging of "The Rock Horror Picture Show" (1975) and the requisite shout out to "Dreamgirls" (2006) for Mercedes. The music provides a thorough underscore for the series as a whole; with excellent clarity weighted by crisp highs and a powerful low-end that provides a nice anchoring depth. At its best the mixing is meticulous, with a majority of dialogue and music coming properly from fronts, accented by rear effects in the more active moments. Some songs retain a bit of that raw, more organically realistic sound that the first 13 episodes of the first season possessed (when Schue busts out his ukulele at the children's hospital), but most numbers share that overly produced and theatrically over-the-top sound heard in the latter half of season one. To that end, the ADR work remains questionable at times, with a few of the numbers looking awkward with obviously out-of-sync mouths. But, then again, cramming as much music into forty minutes a week as the "Glee" crew does is bound to take a toll somewhere, and unfortunately it seems it's the dubbing that gets hurt most. (On that note: for as overly ambitious as "The Rocky Horror Glee Show" was it actually has surprisingly solid ADR). Optional English, Spanish, French and Portuguese subtitles are also included.

Extras


Frankly I'm disappointed with the array of supplements found within this set. The featurettes are an odd combination of puff pieces and interesting but too short making-of's. Once again the Glee music jukebox will be the thing to delight fans.

Each disc also includes the usual resume playback and optional bookmark functions and something new from Fox called season mode, which allows you to watch every episode from the season without interruption and will remember your place even after you've ejected the disc for your player. This feature is great for marathoning the series.

DISC ONE:

Each disc includes Glee music jukebox, the nifty feature also found on the first season blu-ray. "Music Jukebox" arranges all of the music from each episode into easily categorized playlists, so, instead of re-watching entire episodes, you can view the big musical numbers from the season in 1080p with 5.1 DTS-HD Master Audio sound without all that pesky character development and story. "Jukebox" essentially creates all-new chapter stops for the episodes, cutting out the entire plot. A "Shuffle" option randomizes the music contained on each disc; a "Play All" option (73 minutes 33 seconds total runtime) is also included. Disc One includes these songs:

- "Empire State of Mind"
- "Telephone"
- "Billionaire"
- "Listen"
- "What I Did For Love"
- "I'm A Slave For You"
- "Me Against the Music"
- "…Baby One More Time"
- "Stronger"
- "Toxic"
- "The Only Exception"
- "Only the Good Die Young"
- "I Look to You"
- "Papa, Can You Hear Me?"
- "I Want to Hold Your Hand"
- "Losing my Religion"
- "Bridge Over Troubled Water"
- "One of Us"
- "Don't Go Breaking My Heart"
- "River Deep, Mountain High"
- "Le Jazz Hot!"
- "Sing!"
- "With You I'm Born Again"
- "Lucky"
- "Happy Days Are Here Again/Get Happy [Mash up]"
- "Science Fiction Double Feature"
- "Over at the Frankenstein Place"
- "Dammit Janet"
- "Hot Patootie, Bless My Soul"
- "Sweet Transvestite"
- "Touch-a, Touch-a Touch Me"
- "The Time Warp"
- "One Love (People Get Ready)"
- "Teenage Dream"
- "Start Me Up/Livin' on a Prayer [Mash up]"
- "Stop! In the Name of Love/Free You Mind [Mash up]"

Go behind-the-scenes of depravity at its finest with a featurette titled "The Making of the 'Rocky Horror Glee Show'" (1080p, 6 minutes 47 seconds). Matthew Morrison, Jayma Mays, John Stamos, Chris Colfer, Amber Riley, episode director Adam Shankman and series choreographer/producer Zach Woodlee discuss production mishaps and share other stories about making the biggest tent-pole episode in "Glee" history. The original idea of having Uncle Jesse himself (John Stamos) play Frank-N-Furter sounds delightfully wrong; too bad Fox caved at the last minute fearing the wrath of awful parents groups. Ms. Riley was good in the role though, so I guess it isn't too much of a loss. The featurette on the other hand is too short to really get into it. These little episode-centric mini-docs could easily be 15 or 20 minutes each.

A throwaway bonus song, er, deleted scene (1080p, 1 minute 6 seconds)—and I really, really hesitate to really call it that—for "Planet, Schmanet, Janet" from "Rocky Horror" is also included. Curiously, this is encoded in full 7.1 DTS-HD Master Audio.

The first disc also includes pre-menu bonus trailers for:

- "FOX TV on Blu-ray and DVD"(1080p, 1 minute 3 seconds).
- "Glee Karaoke: Volume 3" video game (1080p, 45 seconds).

DISC TWO:

The music jukebox also appears on disc two. A "Shuffle" option randomizes the music contained on the disc; a "Play All" option (65 minutes 37 seconds total runtime) is also included:

- "Conjunction Junction"
- "Forget You"
- "Make 'em Laugh"
- "Nowadays/Hot Honey Rag [Mash up]"
- "Singin' in the Rain/Umbrella [Mash up]"
- "Ohio"
- "Marry You"
- "Sway"
- "Just the Way You Are"
- "Don't Cry For Me, Argentina"
- "The Living Years"
- "Hey, Soul Sister"
- "(I've Had) The Time of My Life"
- "Valerie"
- "Dog Days Are Over"
- "The Most Wonderful Day of the Year"
- "Merry Christmas, Darling"
- "Baby, It's Cold Outside"
- "You're A Mean One, Mr. Grinch"
- "Last Christmas"
- "Welcome Christmas"
- "California Gurls"
- "Need You Now"
- "She's Not There"
- "Bills, Bills, Bills"
- "Thriller/Heads Will Roll [Mash up]"
- "Fat Bottomed Girls"
- "P.Y.T"
- "When I Get You Alone"
- "Funny Valentine"
- "Firework"
- "Silly Love Songs"

DISC THREE:

More music jukebox on disc three. A "Shuffle" option randomizes the music contained on the disc; a "Play All" option (58 minutes 33 seconds total runtime) is also included:

- "Baby"
- "Somebody to Love"
- "Lake Me or Leave Me"
- "This Little Light of Mine"
- "I What Boys Like"
- "Sing"
- "Don't You Want Me"
- "Blame It (On the Alcohol)"
- "One Bourbon, One Scotch, One Beer"
- "Tik Tok"
- "Do You Wanna Touch Me (Oh Yeah)"
- "Animal"
- "Kiss"
- "Landslide"
- "Afternoon Delight"
- "Misery"
- "Only Child"
- "Blackbird"
- "Trouty Mouth"
- "Big Ass Heart"
- "Hell to the No"
- "Jesus Is a Friend of Mine"
- "Candles"
- "Raise Your Glass"
- "Get It Right"
- "Loser Like Me"
- "All By Myself"
- "I Follow Rivers"
- "Bubble Toes"
- "Turning Tables"
- "Ain't No Way"

DISC FOUR:

Music jukebox comes both shuffle and play all (66 minutes 30 seconds) options for the following songs:

- "I Feel Pretty/Unpretty [Mash up]"
- "I've Gotta Be Me"
- "Somewhere Only We Know"
- "As If We Never Said Goodbye"
- "Barbra Streisand"
- "Born This Way"
- "Dreams"
- "Never Going Back Again"
- "Songbird"
- "I Don't Want to Know"
- "Go Your Own Way"
- "Don't Stop"
- "Rolling in The Deep"
- "Isn't She Lovely"
- "Friday"
- "Jar of Hearts"
- "I'm Gonna Teach Your Boyfriend How to Dance With You"
- "Dancing Queen"
- "Back to Black"
- "Some People"
- "Try A Little Tenderness"
- "My Man"
- "Pure Imagination"
- "My Cup"
- "I Love New York/New York, New York [Mash up]"
- "Still Got Tonight"
- "Bella Notte"
- "For Good"
- "Yeah"
- "As Long A You're There"
- "Pretending"
- "Light Up the World"

"Building 'Glee's' Auditorium" (1080p, 5 minutes 31 seconds) is a featurette with Cory Monteith. The actor takes viewers on a tour of the William McKinley High School new auditorium, also known as Stage 16 on the Paramount lot in the real world. For season two, Ryan Murphy decided he wanted to build a reproduction of the real Long Beach location they used in season one to cut costs. The piece also includes interviews with series set decorator Barbara Munch, production designer Mark Hutman and executive producer Dante Di Loreto, among others.

Oh Ms. Brittany S. Pierce, what is your life like? Probably mystifyingly stupid, but the featurette titled "A Day in The Life of Brittany" (1080p, 5 minutes 45 seconds) doesn't seemed too concerned with that question. Instead it focuses on actress Heather Morris—who stays in character—and her day-to-day life in front of the camera and behind the scenes.

"Shooting Glee in New York City" (1080p, 10 minutes 31 seconds) is a featurette all about the series finale. Brad Falchuk, Zach Woodlee, Dante Di Loreto and the cast talk about the battling crowd and blocking choreography for the episode shot entirely on location in the Big Apple.

"Guesting on 'Glee'" (1080p, 8 minutes 6 seconds) is a featurette with and about the season's guest stars: Gwyneth Paltrow, Carol Burnett, Katie Couric, Cheyenne Jackson, Charice, Kristin Chenoweth, Jonathan Groff and John Stamos. Zach Woodlee and a few cast members offer meaningless praise toward the guests, while the guests talk about their characters and what its like working on a project so unique in the realm of network broadcast television.

She may not have actually guest-starred this season but a featurette called "Stevie Nicks Goes 'Glee'" (1080p, 3 minutes 34 seconds) makes sure to give the singer/songwriter and special music advisor of one season two episode her due, while also talking a look at the Fleetwood Mac-heavy episode titled "Rumours".

"Sue's Quips" (1080p, 2 minutes 15 seconds) is a featurette that collects all of Sue Sylvester's biting remarks from season two in a short reel.

Ditto for "Santana's Slams" (1080p, 2 minute 51 seconds), a featurette that features all of the one-liner, puchlines and insults uttered by everyone's favorite mean girl.

And in triplicate for "The Wit of Brittany" (1080p, 2 minutes 20 seconds), a featurette that collects all of the one-liners that McKinley's lovably dumb Cheerio has uttered this season.

All three do nothing but pad the runtime of extras and are completely skippable. A similar feature appeared on the first season of "Raising Hope" (2011-Present). I really don't like the fact that these punch-line reels are becoming popular on Fox discs. They're like a newer, even more pointless type of gag reel.

"Getting Waxed with Jane Lynch" (1080p, 6 minutes 8 seconds) is a featurette that isn't quite as scary as the title suggests. Lynch takes viewers to Madame Tussaud's Wax Museum for the unveiling of an all wax replica of one Sue Sylvester. Pretty neat, and Lynch, as usual seems to be the complete opposite of her character: really nice and pleasant.

"'Glee' at Comic-Con 2010" (1080p, 14 minutes 54 seconds) is – aside from the music jukebox – probably the best special feature in this set. The pretty-obviously titled featurette includes about a third of the cast and crew panel from last years San Diego Comic-Con. Morrison, et al answer questions from the audience, discuss the show, and seem happy to do so.

Packaging


"Glee: The Complete Second Season" comes packaged in a thicker 4-disc Elite style case. Each disc—a dual layered BD-50—is mounted on a flip hub. A cardboard slip-cover, which replicates the artwork seen on the case jacket, is also included. Despite a large "Region A" logo located in the rear specs box, the Blu-ray set of "Glee: The Complete Second Season" is reported to be region free.

Overall


It's still mostly good fun, but "Glee: The Complete Second Season" represents a definite low point for Ryan Murphy's musical TV series. Uncomfortable laughs are plentiful and the show-stopping musical numbers continue to wow. Brennan, Falchuk and Murphy's patented quick-witted dialogue remains funny and amusingly wicked. There's even a giant canon that's backed by the score from "Godzilla" (1954) in one episode. Much of what makes "Glee" almost addictively watchable remains intact in season two. But massive flaws in continuity, character development, plot logic, and theme make the first half of "Glee's" sophomore season pretty frustrating. The second half is better and more consistent, but not without a few faults ending on a disappointingly flat finale. Fox's Blu-ray release proves to be the absolute best way to watch the series with excellent video and just as satisfying audio, and a merely passable set of extras to back it up. Recommended for fans.
| | | | | |
| --- | --- | --- | --- | --- |
| The Show: B | Video: A- | Audio: A | Extras: C | Overall: B |