The Film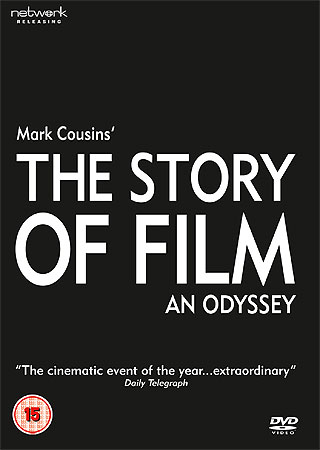 The Story of Film: An Odyssey (BFI, Film4, Hopscotch Films, 2011)
A mammoth viewing experience, Mark Cousins' exhaustive and ambitious The Story of Film was broadcast at the end of 2011 in fifteen episodes, each running for approximately ninety minutes in length (including ad breaks). Here, the entire series is collected in five parts, spread across five discs, with each part lasting for a little over three hours. Like Martin Scorsese's A Personal Journey With Martin Scorsese Through American Movies (1995) and My Voyage to Italy (1999), The Story of Film is a highly personal reflection on the history of cinema. Cousins foregrounds his prejudices – his likes and dislikes – and offers an open challenge to both what he labels the 'bauble' that is romantic Hollywood cinema, and the notion of filmmaking as an 'industry'. Although not a new perspective on film history, Cousins' approach perhaps seems even more iconoclastic at this point in history than at any point in the past, due to today's media-driven focus on celebrity culture and the 'business' of movie-making, and the increasing dominance of Hollywood cinema in the global marketplace.

Something of a polymath, having written several books and made a number of documentaries, Cousins' first major exposure on television was via his appearances on the BBC's Moviedrome (1988-2000), where he took over from the series' long-standing presenter (and co-producer) Alex Cox in 1997. Where Cox's introductions to the films that were chosen to be screened as part of the Moviedrome series were anarchic and passionate, even if they were sometimes riddled with inaccuracies, Cousins' introductions were precise and analytical. Both presenters were equally insightful, in very different ways; however, the selection of films during Cousins' tenure alienated some viewers and, at the time, was sometimes criticised as 'safe' in comparison with Cox's promotion of 'movies that were cultish, obscure, marginal or simply bizarre' (Syder, 2002: 109) – an eclectic mixture of genre films, from 1970s body horror pictures such as David Cronenberg's Rabid (1975) to then-neglected Italian Westerns like Sergio Corbucci's Il grande silenzio (The Big Silence, 1968). By contrast, the first year of Cousins' tenure as presenter saw a higher number of then-recent Hollywood pictures screened as part of the series (De Palma's Scarface remake was the first film Cousins introduced). However, as the years passed it became increasingly apparent that Cousins tended to opt for films that subverted Hollywood genres from within, such as Douglas Sirk's ironic All That Heaven Allows (1956) or Brian Yuzna's Society (1989). Ultimately, the selection of films during Cousins' era as presenter were at least as interesting as Cox's, and his introductions were equally informative.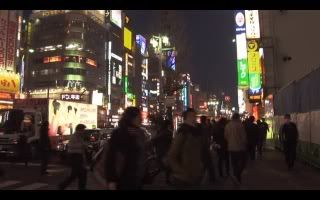 Cousins' other great contribution to British television was the fascinating interview programme Scene By Scene With… (BBC, 1997-2002), in which Cousins sat down with various filmmakers and actors, interviewing them about their films. The breadth of Cousins' interviewees made this series fascinating (the series began with interviews with Terence Stamp and Sean Connery, and ended with a conversation between Cousins and Roman Polanski in 2002). In this series, Cousins demonstrated a tendency to be incredibly open about his responses to the work of the filmmakers he was interviewing: he managed to get the usually-reticent Brian De Palma to open up after admitting that he felt De Palma had delivered 'some awful movies'. On the other hand, in some of the interviews Cousins also evidenced an almost infuriating ability to doggedly follow a thesis despite protests from the interviewee that it was incorrect: in his interview with David Lynch, he continually attempted to get the notoriously evasive filmmaker – a man known for his preference for allowing audiences to impose their own meaning on his films – to pin several of his films down to a single interpretation, and his interview with Roman Polanski found him frustratingly attempting to impose a biographical interpretation on several of Polanski's films, much to the (highly visible) consternation of Polanski.

Likewise, The Story of Film is a mixture of the insightful and sometimes frustrating. The breadth of Cousins' study of film history is to be commended: the series took six years to prepare and complete, and involved the close study of over a thousand films. Cousins' reflections on iconoclastic films and filmmakers makes the viewer want to revisit films such as Bresson's Pickpocket (1959) and Youssef Chahine's Cairo Station (1958). Early in the first part of the series, Cousins establishes his approach and agenda. Reminding us that both the sequence depicting the D-Day landings in Saving Private Ryan (Steven Spielberg, 1998) and Juliette Binoche's quiet reverie in the Parisian park in Three Colours: Blue (Krzystof Kieslowski, 1993) 'show that in its use of light and sound and truth, cinema can be great', he claims that 'The Story of Film is the story of that greatness'. However, he foregrounds the extent to which The Story of Film is, unlike many documentaries about film history, not simply a study of Hollywood and Hollywood-influenced cinema; he tells the viewer that The Story of Film is 'a story full of surprises. At first thought, you'd guess that The Story of Film will be about scenes like this one, from Casablanca, full of yearning, story and sadness, because Casablanca is a Hollywood classic [….] But films like Casablanca are too romantic to be "classical" in the true sense. Instead, Japanese films like this [Record of a Tenement Gentleman] are the real "classical" movies. Romantic films are always in a rush, but this moment in Record of a Tenement Gentleman is a pause in the story [….] Calm, emotionally restrained [….] So Hollywood [cinema]'s not classical; Japan is'. He suggests that the series is conceived as 'a global road movie' and argues that '[m]uch of what we assume about movies is off the mark. It's time to redraw the map of movie history that we have in our heads. It's factually inaccurate and racist by omission'.


Cousins also establishes that through The Story of Film, he aims to challenge the notion that filmmaking is an 'industry'. Through his narration, he tells us, '[w]ith all its talk of box office, the film business would have us believe that money drives movies [….] But it doesn't. Money doesn't drive cinema. The moneymen don't know the secrets of the human heart or the brilliance of the medium of film. But if money doesn't drive movies, what does? Here's the answer: ideas [….] Visual ideas, rather than money or marketing, are the real things that drive cinema [....] It doesn't always seem like it, but sitting in the dark, it's images and ideas that excite us, not money or showbiz'. For Cousins, Raoul Walsh's The Thief of Baghdad represents Hollywood's emphasis on spectacle: over a clip from the film, Cousins narrates, '[i]t could stand for many' of the Hollywood films of the era. 'It states its theme up front: a holy man shows that happiness must be earned, a tweak of the American dream'; the star (Douglas Fairbanks) is introduced early, the subject of the gaze, via 'soft lighting, shallow focus, a certain femininity'. As Cousins tells us, '[i]n just 90 seconds, the film has told us its theme, romantic and American, introduced us to a society, then a scene, then an individual. Seduced us with style, the poetics of lighting; amused us with character, a likeable rogue, a human being like us, but with a more glamorous and exciting life. It makes the space very clear: we're not confused about where we are'. For Cousins, Hollywood cinema, as typified in such films and sequences, 'is brilliant at the anticipation of seeing, the desire to see, the pleasure of seeing [….] This sort of movie is usually called "classical", but really it's romantic. It became Hollywood's claim to fame in the 20s; it's what most people mean when they say "movie" - it's the mainstream, the bauble'.

As these comments - made at the start of part one of The Story of Film - suggest, the series offers a refreshing counterpoint to the excesses of modern commercial cinema and the dominance of Hollywood and its styles. To this end, Cousins examines an exhaustive range of films from different cultures. Nevertheless, there are some areas of contradiction or incoherence throughout these five episodes. Cousins constructs a dualism between 'classical cinema' and 'romantic cinema'. For Cousins, the term 'classical cinema' denotes a type of filmmaking that is austere, observational and non-melodramatic; by contrast, in this account of the history of film Cousins labels films that privilege melodrama (with its concomitant explosions of emotion) and spectacle as examples of 'romantic cinema'. Thus, he describes most Hollywood films as 'romantic'. This is slightly iconoclastic, in the sense that many accounts of the history of film (for example, Bordwell & Thompson's The Classical Hollywood Cinema, 1985) describe 1940s and 1950s Hollywood films as examples of 'Classical Hollywood'. So early in the first episode, Cousins says that Casablanca is 'too romantic' to be 'classical' – a bone of contention that, when The Story of Film was broadcast on the digital channel More4, caused debate amongst viewers. (This is an issue that Cousins addressed in an interview for the Radio Times; see Collins, 2011: np.)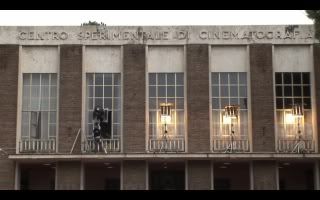 On the other hand, and arguably contradictorily, whilst Cousins criticises the 'bauble' that is romantic Hollywood cinema, he offers a somewhat romantic view of film history that foregrounds the work of iconoclastic, individualistic filmmakers such as Welles, Pasolini, Imamura, Ozu and, more recently, Gus Van Sant; these filmmakers, Cousins suggests, 'were trying to break the bauble' that is Hollywood cinema. Cousins also (rightly) praises the work of Rainer Werner Fassbinder, whose films offered a pastiche of the melodramatic conventions of romantic Hollywood cinema. Some of the earliest challenges to Hollywood's promotion of conformity came from 1920s comedians like Chaplin and Buster Keaton, Cousins argues, praising Chaplin as 'cinema's Charles Dickens' for his 'passionate empathy with the poor [….] The Soviets thought of him as a Marxist, but Chaplin was also a Jungian too, a believe in play, inspiration, finding ideas within yourself. It's like he's strumming on the table, letting his unconscious do its work'. However, it's in his discussion of Chaplin that Cousins' shows an occasional tendency to make observations that sound meaningful but are arguably trite and redundantly obvious: discussing the impact of Chaplin on Jacques Tati, Cousins observes that 'Tati leant forwards and wore short trousers, where Chaplin leant backwards and wore long ones'. It's an observation that Cousins returns to in a later episode of the series.

Some points could be expressed a little more clearly, and this is most likely a consequence of Cousins' attempt to cover so much information within a limited time span. For example, in his coverage of the growth of American films noirs during the 1940s and 1950s, Cousins rightly discusses the influence of German Expressionism and Italian Neo-Realism on American noir. He claims that during the war, 'America's most curious filmmakers went abroad' and saw newsreels depicting the horrors of the concentration camps, and Neo-Realist films like Roma, città aperta (Rome, Open City; Roberto Rossellini, 1945) but then discusses as an example Double Indemnity (Billy Wilder, 1944), released before Rome, Open City and the liberation of the concentration camps. He also states that '[t]hroughout World War II, Hollywood made this kind of film' (Pin Up Girl; H Bruce Humberstone, 1944), suggesting that noir was a response to it - but ignores the fact that by most accounts noir began with the release of John Huston's The Maltese Falcon in 1941, the year the US joined the war, and arguably had its roots in the Depression-era gangster films. Whilst it's undeniable that the Italian Neo-Realism movement had influence on later films noirs, especially independently-produced New York noirs such as Allen Baron's Blast of Silence, the (valid) point that Cousins makes is a little reductive and confused here.


The first two parts of The Story of Film are fairly predictable in their coverage of very early cinema, Weimar Expressionism, the growth of movements such as Dada and Surrealism after the First World War and the explosion of the Hollywood studio system in the 1920s and 1930s. However, the series reaches its strength in part two, in which Cousins examines 1950s cinema, exploring the radical films of directors such as Nicholas Ray, the growth of the New York method school of acting and the challenge this offered to conventional Hollywood cinema. Things become even more interesting in part three, when Cousins begins to examine the often-neglected (at least within television documentaries about cinema) post-colonial cinemas of countries such as Brazil, India and Senegal.

The Story of Film is broken up into a series of sections, each preceded by its own intertitle. The titles of each section are presented below.

Disc One:
Part One (183:08):
'1895-1918: The World Discovers a New Art Form'
'1903-1918: Thrill Becomes Story'
'1918-1928: The Triumph of American Film and the First of Its Rebels'
'1918-1932: The Great Rebel Filmmakers Around the World'

Disc Two:
Part Two (182:48):
'The 1930s – The Great American Movie Genres and the Brilliance of European Film'
'1939-1952: The Devastation of War and a New Movie Language'
'1953-1957: The Swollen Story – Cinema Bursting at the Seams'.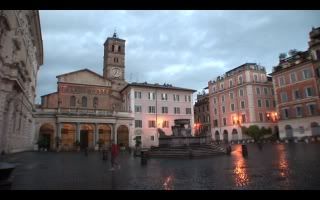 Disc Three:
Part Three (181:57):
'1957-1964: The Shock of the New Modern Filmmaking in Western Europe'
'1965-1969: New Waves Sweep Around the World'
'1967-1979: New American Cinema'

Disc Four:
Part Four (182:51):
'1969-1979: Radical Directors in the 70s Make State of the Nation Movies'
'The 1970s and Onwards: Innovation in Popular Culture Around the World'
'The 1980s: Moviemaking and Protest Around the World'

Disc Five:
Part Five (183:52):
'1990-1998: The Last Days of Celluloid Before the Coming of Digital'
'The 1990s: The First Days of Digital – Reality Losing Its Realness in America and Australia'
'2000 Onwards: Film Moves Full Circle and the Future of Movies'


Video


The Story of Film is presented in an aspect ratio of 1.78:1, with anamorphic enhancement. Film clips are for the most part beautifully presented in their original aspect ratios (from 1.37:1 and 1.66:1 to 2.35:1). There are some (minor) exceptions: films in the new Academy ratio of 1.85:1 are predominantly presented in 1.78:1.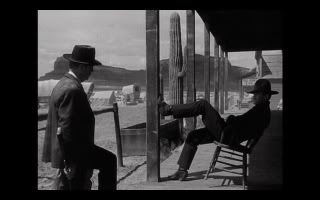 Audio


Audio is presented via a two-channel stereo track. This is clean and functional. Interviews conducted with non-English speaking participants are accompanied by burnt-in subtitles.

Extras


None.

Overall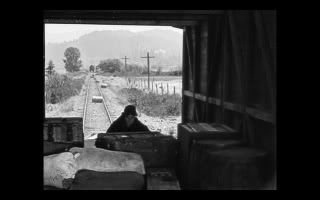 The Story of Film is a fascinating, but occasionally flawed, look at the history of cinema. Cousins' approach is to be admired for its bucking of the populist trend that is evidenced in most recent documentaries about cinema history. It's certainly superior to, say, the BBC's fairly recent series British Film Forever (2007), which featured a frequently insightful narration scripted by Matthew Sweet but mitigated this by the use of bland celebrity 'talking heads' - and was therefore neither a serious study of British cinema nor a lightweight piece of infotainment, falling somewhere between these two stools.

However, Cousin's mammoth documentary should not be assumed to be an objective study of cinema history: like the work of, say, essayist Geoff Dyer, this is very much a personal 'odyssey' into the story of film. Cousins foregrounds his prejudices early on, in his juxtaposition of Classicism and Romanticism within cinema, and is unafraid to use language that sometimes approaches hyperbole: for example, discussing Dennis Hopper's ill-received and still hard-to-see The Last Movie (1971) Cousin's declares that 'The Last Movie was a brilliant, daring hate letter to American film, and film exploitation. But the stupid critics called it a fiasco, and it bombed'. On the other hand, Cousins sometimes leaves points underdeveloped. For example, in part one he suggests that early Hollywood was dominated by immigrants and woman, and film historian Carrie Beacham is interviewed to prove the point that half of all Hollywood films were written by women, but frustratingly none of the films or females screenwriters are discussed in detail. Nevertheless, most of the weaknesses of The Story of Film stem from the attempt to cover such a huge topic within fifteen hours.


Most viewers will find The Story of Film to be a hugely rewarding experience; be prepared for it to encourage you to want to revisit the works of filmmakers like Fassbinder or Bresson. It's a mammoth, thought-provoking viewing experience; considering the scope of Cousins' discussion of the history of cinema, the handful of isolated moments of reductive reasoning discussed above can be easily forgiven but are nonetheless frustrating. Many thanks to Network for releasing The Story of Film on DVD.


References:
Collins, Andrew, 2011: 'Casablanca a Classic? Think Again'. [Online.] http://www.radiotimes.com/news/2011-09-03/Casablanca-a-classic-think-again

Syder, Andrew, 2002: 'Alex Cox'. In: Allon, Yoram et al, 2002: Contemporary North American Film Directors: A Wallflower Critical Guide. London: Wallflower Press: 109-10

For more information, please visit the homepage of Network Releasing.

This review has been kindly sponsored by:


| | | | | |
| --- | --- | --- | --- | --- |
| The Film: | Video: | Audio: | Extras: | Overall: |