The Film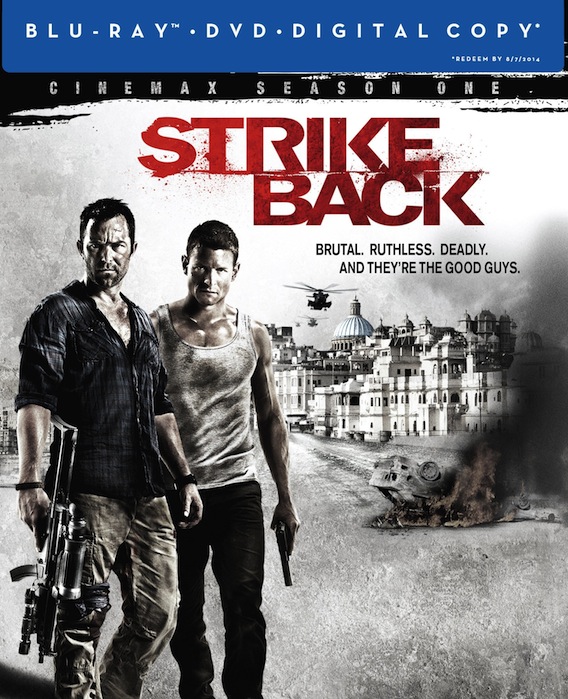 Diplomacy is overrated.

In the geo-political and television landscapes of a post-9/11, post-"24" (2001-2010), world, the concept of "counter terror" is often discussed and explored. The era of the War on Terror has been particularly interesting for fictionalized television, and to a lesser extent—because it's been, largely, less successful with the subject—film, in that dramatizing the conflict has been, in my opinion, mostly well-handled; curious considering it's such as hot-button issue, and one that, in real life, has been nothing short of a catastrophe. In its time, "24"—one of the last truly masterful series of major network television in the modern broadcast age—worked double duty as both a cautious character drama and a tense terrorist-hunting thriller. Its protagonist, Jack Bauer, was both a badass and a broken man. The FOX series did what it did better than any imitator, and would've sufficed as the only voice of the time to discuss the terrifying topic of both homegrown and foreign-born terrorists, and the terror they instill with their terrible actions. Of course, it wasn't the only voice. But it was by far the best one. But now it's gone. Fitting then, that in the series' absence—with Bauer disappearing into the night to fight on another day that we will probably never see (is that movie ever gonna get made?)—the mighty "24" would be replaced by two series both debuting on premium cable last year, each taking one of the sides of Bauer and his series' split personality, but not the other.

Concerning itself with the serious drama, and the broken aspects of the Bauer character, is Showtime's utterly amazing, Emmy-award-winning, "Homeland" (2011-present), from the producers of "24". In it, a schizophrenic agent named Carrie Mathison (played by a transformative Claire Danes) is convinced a war hero has been turned—a la a more modern take on "The Manchurian Candidate" (1962)—and is actually a spy for Al-qaeda. Danes, Damian Lewis as the possible spy, and Mandy Patinkin as Carrie's CIA boss and mentor, capably lead the excellent series—at it's core, a slow-burn, character-driven drama. It's a cold, calculated, and creepily convincing examination of actual espionage. What "Homeland" doesn't have is the machismo of a murderous Jack Bauer (nor his jugular-biting insanity), and not because the main character has lady-parts downstairs (and isn't keen on developing a vampirism fetish). The series just simply isn't concerned with that side of the coin or suitcase nuke or whatever, and in style and tone, is tamer. Which is, in a way, much more effective. The series' subtlety is often far more unsettling than the excessively rash action and brash badassery of something, like… well… like "Strike Back". Focusing on scenes of ultra-violence, torture and terror, and thrilling, over-the-top, action, wrapped in a fast-paced parcel about to explode any minute, "Strike Back" fills the void of violence and action, which its contemporary isn't particularly interested in doing. Just as handedly as "Homeland" tackles the dramatic side of fighting terrorism, "Strike Back" gives viewers the gritty, gruesome, side of the actual combat (although maybe not in a totally realistic way).

But first, let's get something—which I feel needs a little extra explanation, because it is kind of confusing—clear. Notice how it says "Cinemax Season One" in the review heading and on the box art pictured above (or, the side)? Seems kinda weird, right? I mean it's not like the latest release of "Game of Thrones" (2011-present) says "HBO Season Two" on it or anything. The newest release of "Glee" (1009-present) doesn't feature "FOX Season Three" in big bold lettering on the packaging. So, why does this boxset of "Strike Back" come with the sort of confusingly unnecessary "Cinemax Season One" subtitle; especially when "Season One", or "The Complete First Season", would seemingly suffice?

Well, it's because the actual "first season" of "Strike Back" was a six-part miniseries—with a self-contained story—co-produced by British Sky Broadcasting and the BBC, and has never aired in the US to my knowledge. BBC Worldwide has the international broadcast rights and could air the series on BBC America, but they haven't… yet (probably because the show would need to be pretty heavily edited to appease advertisers, even in an adult-oriented timeslot). The first series is available on Blu-ray in the United Kingdom, where the first "Strike Back" mini aired back in 2010. (Although any North American reader curious enough to import should take note: those discs are encoded in 1080i at 50 Hz, and, as a result, are incompatible with most displays and Blu-ray players in Region A/1.) In light of the later entries in the franchise, these six episodes have been retroactively rebranded as "Chris Ryan's Strike Back".

So then, "Cinemax Season One" is really the second entry in the burgeoning "Strike Back" spy-thriller franchise based on a book series by former British Special Forces operative Chris Ryan, and is known as "Strike Back: Project Dawn" in the rest of the world. It is not a direct sequel to the original UK miniseries (only one character is shared between the first and second outings; the protagonist of the first is demoted to more of a plot point in the second). The 10-part "Project Dawn" is a co-production between Sky, the BBC and the Home Box Office (which, in a complex and confusing way, basically owns Cinemax). "Strike Back" is Cinemax's first foray into the arena of original programming; or, original programming designed for a mainstream audience, anyway. (The network has previously dabbled in the risqué "adults only" side of in-house exclusive programming, but only for their "Cinemax After Dark" block). "Cinemax Season One", code-name "Project Dawn", is the first "season" of "Strike Back" funded by international money, and has very little continuity with its previous, exclusively British, predecessor. It features different characters, a different story, and is even written and directed by different people (including "The X-Files" (1993-2002) alum Frank Spotnitz). Basically, it's a whole new show, with part of the same name as the first "Strike Back". Perhaps a more accurate way to put it is, "Cinemax Season One", or "Project Dawn", is another entry in a very loose franchise based on the "Strike Back" name, sharing the same central conceit, and set in the same fictional world. Now, with all the explanation about the box title out of the way, lets get to the more pressing matter—the question most readers really want answered. Is this show any good?

To answer that, I need to explain what the series is about. And sometimes my job is already done for me (I just love when that happens). Such is the case with "Strike Back: Cinemax Season One", which has a general synopsis on the rear of its box that explains the series more succinctly than I otherwise could:

"A high-octane, globe trotting thriller with storylines ripped from today's headlines, 'Strike Back' focuses on two members of a top-secret intelligence agency known as Section 20: Michael Stonebridge (Philip Winchester), a British sergeant on the elite counter-terrorism team, and Damien Scott (Sullivan Stapleton), a former U.S. Delta Force operative who was discharged on the eve of the U.S. invasion of Iraq. Stonebridge, Scott, and the rest of Section 20 crisscross the globe on the trail of a deadly international terrorist named Latif (Jimi Mistry), who is planning a major attack involving a cache of WMD that could have global repercussions."

Surprisingly, the ultimate answer to the question of whether or not the show possesses the elements that make for good television is an assured "yes". It's not the next "Breaking Bad" (2008-2013)—the greatest program to grace the small-screen medium, in my humble opinion; (I'll be both sad and glad to see how that ends next year)—or anything, but it's still pretty good. It definitely delivers in terms of (sometimes very violent) action, and, of course, this being a product of premium cable, salacious sex. The characterizations are well developed, the characters themselves well portrayed, the dialogue and plotting are believable within the construct of the show's more outrageous fictional world, and the episodes—each individually, and collectively as a whole—are quite thrilling.

Distancing itself from the usual American television product, this British co-production is that wonderful combination of serialized narrative and self-contained story. Each episode is interconnected, and continues to a climax, only to get total closure in the final episode. Like "24", where each season was only loosely connected by vague character continuity, and played out more like an epic miniseries each year, "Strike Back" is a strong, action packed, fully realized creation, with a distinct beginning, middle and end. There's an arc and tight plotting to an endgame that is clear in sight. Like "24", said plotting is intentionally complicated by double-crosses, moles, uneasy alliances with unsavory sorts, secrets, lies and untrustworthy spies. Like "24's" CTU, Section 20 is populated with all types of characters—not just two badass Jack Bauer clones—including techie communications officer Julia Richmond (Michelle Lukes), female field-agent Captain Kate Marshall (Eva Birthistle), the tough commander of Section 20 Colonel Eleanor Grant (Amanda Mealing), and Major Oliver Sinclair (Rhashan Stone), who is the groups intelligence officer and Grant's right-hand-man. Grant orders her Jack Bauer-y duo and the others from a high tech mobile command unit called "The Crib". Occasionally, she also punches terrorists in the face.

If you can't tell, I've missed "24" since it closed up shop after eight mostly-satisfying seasons at the end of the 21st century's first decade. And perhaps that's why I am so attracted to this adrenaline ride of a series. It's fast and fun, suitably labyrinthine, sort of epic in scope (shot on location in many "exotic" locales), and better still, even if there were never another "Strike Back", these 10 episodes would prove a viable watch because the story is so self-contained in its miniseries-like construction. But, the show has been a success for Cinemax, HBO and their overseas partners, and another "season", dubbed "Strike Back: Vengeance" is already currently on the air. After watching these episodes on Blu-ray, I think I'm hooked and ready for another round with the guys and gals of Section 20. Bring on "Vengeance".

"Strike Back: Cinemax Season One" includes all 10 episodes from the first U.S. premium cable run, spread across four discs. The episodes are:

- "Episode 1" - After the kidnapping of SAS agent John Porter (Richard Armitage), Sergeant Michael Stonebridge of British Section 20 recruits the help of ex-Delta Force Operative Damien Scott, to decode clues of a major terrorist attack rumored in New Delhi. When the two men check into a local hotel, they find themselves in close proximity to 16 terrorist followers of a man named Latif, plotting to kidnap a second victim, kill Porter, and carry out an abominable attack.

- "Episode 2" - While the siege inside the hotel continues, Indian Army Major General Kohli (Alyy Khan) agrees to hold off on a government assault until morning, allowing Stonebridge and Scott time to work from within the overran hotel. While diverting terrorists' attention from the terrified hostages, Scott is wounded and tells the tale of the controversy behind his dishonorable discharge, and Stonebridge must keep a man named Zubedah (Sasha Behar) from falling into the hands of Latif and his men.

- "Episode 3" - Stonebridge, Scott and Marshall head to South Africa to stakeout a trio of suspect who may have information on Latif. Their mission: "Capture, not kill". The job leads them to a ruthless ex-IRA leader-turned-mercenary named Daniel Connolly (Liam Cunningham), whose heist of an armored truck in Cape Town turns out to be about more about than just money. The team splits up; Marshall goes to warn a weapons-system designer about a possible security breach, and Scott ends up trading places with a computer hacker hired by Connolly—a ruse that is fraught with danger.

- "Episode 4" - Scott keeps up the role of renegade hacker after surviving Connolly's brutal test of allegiance, and Section 20's plans are undermined by an unlikely player (which puts Marshall in jeopardy). At a remote facility outside of Cape Town, Connolly closes in on his WMD prize, and Stonebridge and Scott are faced with dilemmas that could have far reaching implications for their organization—and the thread that connects them to the elusive Latif.

- "Episode 5" - In order to deliver a cache of weapons to war-torn Darfur, Janjaweed terrorists abduct the daughter of a British arms dealer named Gerard Crawford (Iain Glen), who is Latif's chief supplier, and whose weapons were likely used in the assaults on New Delhi and Cape Town. The act gives Section 20 a lead on Latif, but forces them into an uneasy alliance with Crawford. Stonebridge and Scott pose as Crawford's aides in Sudan during hostage negotiations and help arrange to secure his daughter's release in exchange for cash; however, it soon becomes apparent that money is not the terrorist only demand.

- "Episode 6" - With Scott in a Sudanese hospital, Stonebridge heads out with Crawford and an associate named Jacoub (Abdul Salis) to retrieve an important doctor, who has been dragged to a Janjaweed camp. As events come to a head, Stonebridge presses Crawford to reveal Latif's contact inside M16, but Crawford refuses until he's sure his daughter is safe. Meanwhile, Grant threatens a journalist (Rachel Shelley) to keep her from breaking the story, and Scott finds that hospitals can be hazardous to one's health.

- "Episode 7" - Heading to Vienna, some of the Section 20 team is diverted when they learn four officials from the European Union—including M16 agent John Allen (Adrian Rawlins), who has firsthand knowledge of Latif and Project Dawn—have been captured in Kosovo. Behind the attack is a heroin overlord called Fatmir Hasani (Mel Raido), who seeks the release of his cousin, an imprisoned terrorist involved in multiple international attacks. Stonebridge and Scott are airlifted into the fray in an attempt to make an exchange, but an unforeseen firefight derails their efforts and the guys are forced to find their own way out of a formidable forest, back to safety.

- "Episode 8" - Scott and Stonebridge are taken captive alongside the four EU hostages. As Grant and her team in Vienna work to locate them, Hasani decides to eliminate everyone but Allen. With the help of an unexpected ally, Scott and Stonebridge extricate the group from captivity, and along the road to freedom uncover another facet of Latif's dark empire: a human "organ farm".

- "Episode 9" - As Section 20's hunt for Latif moves from Kosovo to Chechnya, John Allen's PDA documents are finally decrypted. Grant sends Scott and Stonebridge into an underground facility where Latif and his associates have been testing toxic VX nerve gas on locals. The related discovery of a group of foraged passports leads Grant to relocate the Crib to Budapest, where dignitaries attending the upcoming World Security Summit are in danger of becoming victims to a chemical catastrophe.

- "Episode 10" - In Hungary, Section 20 tracks a pair of suicide bombers who could bring the city, and the WSS to its knees. While Scott and Stonebridge desperately try to locate the bomber's targets, a Pakistani general-turned-president candidate is taken hostage en route to the summit, giving Latif additional leverage over Grant and the team. When the Crib is exposed, Grant finds herself in a compromising position that forces her to reveal the truth about her past—and a covert Iraqi operation known as the "Trojan Horse", which has ties to Scott and the events that lead to his discharge from Delta Force.

Video


Filmed on location in South Africa, and many of the other places depicted in the series, "Strike Back" is an impressive production simply from the standpoint of its diverse visual backdrop. Combine the locations with the fact that it's photographed on 3-perf 35mm film, but post-produced in the digital realm—the series is color-corrected, edited and mastered via a 2K digital intermediate like most other contemporary productions—and it's really no surprise to see that the show looks more like a movie, and is far more cinematic, than many other television shows.

Cinematographer Mike Spragg and Steve Lawes' high-contrast style is bold and detailed, definitely filmic, but can be somewhat overpowering, and results in a strong but imperfect presentation. Clarity and color reproduction are very commendable, but the picture is at times grittier, punchier and more oversaturated than what would be considered the norm. To put it plainly, "Strike Back" doesn't have a natural look, with flushed skin tones, an elevated black level, and an occasional thickly grained appearance. The show also fails to maintain consistent sharpness. Although it is never fuzzy, it is sometimes a tad soft. Still, typical of an HBO release, "Strike Back: Cinemax Season One" is an excellent, exceedingly faithful, set of discs. Each one of the ten 1.78:1 widescreen 1080p 24/fps AVC MPEG-4 encoded high definition transfers is free of obvious flaws—not a single trace of banding, aliasing, compression artifacts, edge enhancement, noise or digital noise reduction, moiré, or print damage among the many hours of footage.

Audio


"Strike Back's" DTS-HD Master Audio 5.1 surround (48kHz/24-bit) mixes are more aggressive than the usual for a television show. Then again, as a product of premium cable, and HBO specifically, the series is more of a really long, expensive, movie that just never got a chance to play in cinemas. The ten tracks in the set feature all sorts of over-the-top sonic action; explosions that make sure your subwoofer gets a workout, and gunfights featuring a barrage of bullets that ping all over your room. These tracks put you right in the middle of the shit, and create a sense of totally immersion. And yet, as chaotic and loud as the action gets, the dialogue makes its way through just fine, remaining clear and intelligible at all times. The score by Ilan Eshkeri and Scott Shields is full and rich sounding in lossless, and the main title sequence's use of "Short Change Hero" by The Heavy is also a highlight of high fidelity. "Strike Back" isn't just one of the best sounding television series on Blu-ray right now; it's one of the best sounding Blu-rays of the year, period.

Note: although the series is primarily spoken in English, many characters converse in other languages, including various African, Western European and Middle Eastern dialects. These exchanges feature default, soft-coded, subtitles presented in big white lettering purposely placed within the frame in an intentionally stylized way. Each episode also includes optional dubs in French DTS 5.1, German DTS 5.1 and Spanish DTS 2.0 surround and subtitles in English, Danish, Dutch, Finnish, French, German, Norwegian, Spanish and Swedish.

Extras


HBO and Cinemax haven't equipped "Strike Back: Cinemax Season One" with any elaborate high def exclusives— no picture-in-picture video tracks, lengthy production documentaries, or pointless BD-LIVE features. There aren't even any short featurettes included. What the distributor offers instead is somewhat of a rarity on TV on DVD and Blu-ray releases these days; audio commentaries with the cast and crew on half the episodes of the season. Sure, that still only means five measly tracks in total, and not all of them are must-listens. But five commentaries is nothing to scoff at, either. And for the completists out there, all of the episode promos have been included as well.

The set is authored with a resume playback feature and a very attractive menu with an interactive episode index connected across all four discs.

The thick boxset also includes two redundant viewing options in addition to the high definition Blu-ray discs: two standard definition DVD's containing all ten episodes and downloadable digital copies for the same.

DISC ONE: BLU-RAY:

Somewhat disappointingly, the first episode of the season doesn't feature an optional audio commentary. But the second episode does. Episode two features an optional audio commentary—the first of five across this set—by executive producer and episode director Daniel Percival and stars Sullivan Stapleton and Philip Winchester. The track is, essentially, the equivalent of what would've been recorded for the expected introductory-episode track that this series somehow doesn't have. The three men talk about how the show came together, the internationally funded reboot of the franchise, discuss an alternate title sequence, flesh out the characters, and share the particulars of shooting certain scenes. Unfortunately, the trio's delivery is dry and the track has brief but noticeable gaps of silence. Also a bummer: writer Frank Spotnitz, who penned four of the sets ten episodes (more than any other writer of the season) is a no-show, and doesn't appear on any of the commentaries in this box.

Each disc also includes "On the next 'Strike Back'" previews and "Previously on 'Strike Back'" recaps, encoded in high definition with 2.0 DTS stereo sound. Episodic promos on disc one:

- "Episode 1" preview (1080p, 42 seconds).
- "Episode 1" recap (1080p, 37 seconds).
- "Episode 2" preview (1080p, 31 seconds).

DISC TWO: BLU-RAY:

Episode four on disc two includes an optional audio commentary by Philip Winchester and Liam Cunningham. Despite playing enemies on the show, the two actors seem to have a genuine friendship and that translates for a livelier, more enjoyable, track than the one on the first disc. There are fewer gaps, there's more humor, and the two men offer an overall steadier stream of anecdotes and production facts in their talk. Of interest, Cunningham discusses his character Connolly at length. This is probably the best commentary of the five.

Episodic promos on disc two:

- "Episode 2" recap (1080p, 37 seconds).
- "Episode 3" preview (1080p, 32 seconds).
- "Episode 3" recap (1080p, 37 seconds).
- "Episode 4" preview (1080p, 32 seconds).
- "Episode 4" recap (1080p, 37 seconds).
- "Episode 5" preview (1080p, 32 seconds).

DISC THREE: BLU-RAY:

Disc three includes two audio commentaries. Episode six features an optional audio commentary by Philip Winchester and his co-star Amanda Mealing. The track is another worthwhile listen; lively and interesting like the one on disc two. Winchester is a good commentator, and becomes a great one when he can bounce things off of another party who's willing to play along. There's some discussion of the series' location shooting, among other topics, including a few fun stories from behind the scenes.

Episode eight features an optional audio commentary by executive producer Daniel Percival and actor Sullivan Stapleton. This is once again a dryer, low-key discussion. The two men mumble… a lot. Not as good as the other track on this disc.

Episodic promos on disc three:

- "Episode 5" recap (1080p, 37 seconds).
- "Episode 6" preview (1080p, 32 seconds).
- "Episode 6" recap (1080p, 37 seconds).
- "Episode 7" preview (1080p, 32 seconds).
- "Episode 7" recap (1080p, 37 seconds).
- "Episode 8" preview (1080p, 32 seconds).

DISC FOUR: BLU-RAY:

The last Blu-ray in the set includes one final audio commentary, fittingly for the finale. Episode ten features a track by Daniel Percival, Philip Winchester, Sullivan Stapleton and Amanda Mealing. This is another good discussion, and Daniel Percival and Stapleton have more energy than in their other two commentaries. Although primarily on point, talking about the last episode of "Project Dawn", the four participants spend plenty of time reflecting on the 10-episode run as whole, too.

Episodic promos on disc four:

- "Episode 8" recap (1080p, 37 seconds).
- "Episode 9" preview (1080p, 32 seconds).
- "Episode 9" recap (1080p, 37 seconds).
- "Episode 10" preview (1080p, 32 seconds).

DISCS FIVE & SIX: DVD:

Two—dual-sided DVD-18—discs contain standard definition encodes of the ten episodes. The 1.78:1 anamorphic widescreen 480i/p transfers and Dolby Digital 5.1 surround mixes are, expectantly, inferior to the HD versions. Each episode includes optional dub tracks in French Dolby Digital 5.1 and Spanish Dolby Digital 2.0, and subtitles in English, Spanish, French and Thai. The five audio commentaries are carried over to the DVD's. The promos are not.

As a bonus, a digital copy of all ten episodes of "Strike Back: Cinemax Season One" has also been included, and is downloadable from the cloud, compatible with Mac, PC, iPad, iPhone and other comparable devices.

Packaging


The combo pack has finally begun to parody itself. "Strike Back: Cinemax Season One" comes to home video in a cumbersome "Blu-ray + DVD + Digital Copy" six-disc package from Cinemax and HBO Home Entertainment. The first four discs—all dual layered BD-50's—are housed in an attractive but very thick fold-out multi-panel digipak, with each disc mounted on a spindle with impressive artwork underneath each platter. The digipak slides into an even thicker sturdy cardboard box; the box also holds a two-panel folder for the two additional—dual-sided DVD-18—standard def discs. The digital copies are downloadable from the cloud, using a code printed on a slip of paper found in the thinner, DVD, folder. The Blu-ray discs are confirmed region free. The DVD's in the set are locked to Region 1.

Overall


The tagline "diplomacy is overrated" kind of clues you in to what "Strike Back" and its characters are all about. It's a no-nonsense, action packed, all-out assault. It's a blunt instrument in the vast fictionalized landscape of the War on Terror in television, and doesn't dabble in the subtle sort of slow-burn spying that something like Showtime's "Homeland" is chiefly concerned with. "Strike Back" is like a more violent "24", but without a lot of the "Jack Bauer is broken" character drama, and a ton more sex. It's certainly not the best show on television at the moment, but it is a very entertaining series nonetheless. HBO has given "Strike Back: Cinemax Season One" an excellent Blu-ray release; the high production value translates into ten very strong 1080p transfers and one of the best lossless soundtracks of the year for the format. Extras include five audio commentaries, three of which are quite good (and another two that are informative, but dryly delivered and thus, dull) and redundant DVD and digital copies. Highly Recommended.
| | | | | |
| --- | --- | --- | --- | --- |
| The Film: B | Video: A- | Audio: A+ | Extras: B- | Overall: B+ |