Ledge (The) (Blu-ray) [Blu-ray]
Blu-ray ALL - United Kingdom - Universal Pictures
Review written by and copyright: Samuel Scott (2nd May 2013).
The Film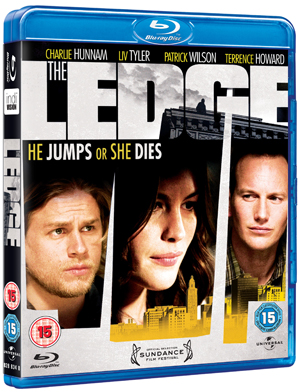 ***This is a technical review only. For reviews on the movie from various critics, we recommend visiting HERE.***
On the rooftop of a city skyscraper, Detective Hollis (Terrence Howard - Iron Man) pleads with Gavin (Charlie Hunnam - Sons of Anarchy) not to jump. What he does not know is that Gavin, an atheist, is involved in a deadly feud with Joe (Patrick Wilson - Watchmen), a Christian extremist. Joe's gorgeous wife, Shona, (Liv Tyler - The Incredible Hulk) is caught in the middle as Joe seeks to test Gavin's faith... or lack of it. Cutting between the present and the past, tension escalates as verbal shots give way to deadly threats in a race against time that no-one can stop.
Video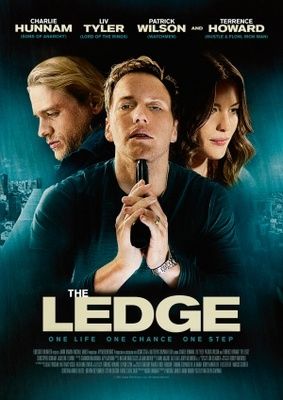 Universal release "The Ledge" in its original aspect ratio of 1.85:1, using an AVC-MPEG 4 encode. For the most part, it's a pretty good transfer. Filmed using a Red One camera, this mid-budget drama/thriller does have one main problem, the lighting. Something that is obviously a result from the filming process rather than one with the transfer, it becomes obvious the filmmakers opted for a more natural approach, resulting in occasionally feeling a little light and uneven in parts. Despite this though, the transfer still has a high level of detail, most notably on clothing and facial close-ups. There was no damage that I noticed, and only some very minor aliasing during a scene in which Hunnam and Tyler are walking together by the sea. This is a solid effort from Universal, if unspectacular.

Audio


Just one audio option is available; English DTS-HD Master Audio 5.1. It's a very humdrum affair as far as the surrounds and LFE are concerned, mainly due to the feature being dialogue heavy with very little action or opportunities to push a more immersive feel. When the surrounds are used, it is mainly for ambience or the soundtrack getting a bit of a boost. Directionality is generally solid and although an altogether boring track, it certainly did the job. Dialogue is clear and concise throughout with volume levels consistant, and there was no sign of damage at any point.

English hard of hearing subtitles have been included for both the feature and extra features. Subtitles are white in colour, easy to read and move at a good pace.

Extras


"Behind the Ledge" featurette (18:16, HD) is a standard EPK style look behind the scenes with film footage and plenty of interview footage. Terrence Howard talks about several aspects of the movie including the general basis of the film, Patrick Wilson gives his views on the religious side of the story and how it is a philsophical thriller as well as telling us about his character Joe, and Charlie Hunnam discusses his character's central belief system and his reasons for joining the project and the necessaties involved with filming, such as standing on a ledge for four days to film his ledge scenes. He also talks about how standing on the ledge affected him in a way to make his character's feelings as real as possible.

The only other extra is a theatrical trailer (2:05, HD).

Overall



| | | | | |
| --- | --- | --- | --- | --- |
| The Film: C+ | Video: B+ | Audio: B | Extras: D | Overall: B- |

---
DVD Compare is a participant in the Amazon Services LLC Associates Program and the Amazon Europe S.a.r.l. Associates Programme, an affiliate advertising program designed to provide a means for sites to earn advertising fees by advertising and linking to amazon.co.uk, amazon.com, amazon.ca, amazon.fr, and amazon.de.