The Film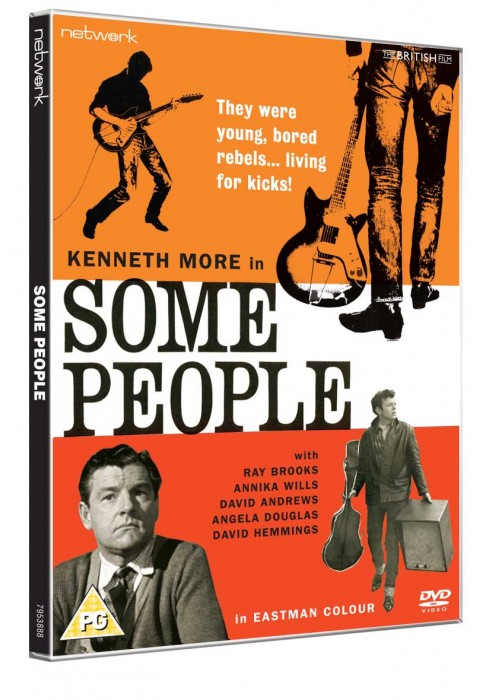 Some People (Clive Donner, 1962)
Some People was Clive Donner's third film as a director. Partly funded by the Duke of Edinburgh's award scheme, Some People was a success for Donner, and he returned to similar thematic territory in his 1968 film Here We Go Round the Mulberry Bush. Evan Maloney notes that the film was intended to be both 'entertaining and instructive' and was constructed 'to harness the wayward energy of British youth and direct it towards socially productive rather than destructive behaviour' (2001: 79). Maloney also suggests that Donner's film was in some way ahead of its time in predicting the thematic concerns of late-1960s youth films: '[t]he sense of a youth isolated by its own culture and desperate to find new forms of expression prefigured the whole swinging era of the 1960s' (ibid.).

Andrew Spicer has argued that in the late 1950s and early 1960s, British films focused less and less on 'the middle-class Everyman' characters that had been their stock in trade, and turned their attention increasingly towards 'working-class boys-next-door' (2003: 94). One of the first of these, according to Spicer, was the character of Vic (Alan Bates) in John Schlesinger's adaptation of Stan Barstow's novel A Kind of Loving (1962): 'a paen to ordinariness rather than anger and revolt' (ibid.). This group of characters was characterised by 'sensitivity, complexity and a troubled sexuality' (ibid.). For Spicer, Some People is part of this trend in its movement 'away from the delinquency paradigm' in its focus on 'a detailed and well-observed study of Johnnie […], confused and unsettled about his job, his relationship with middle-class Anne […] and his rough-hewn father' (ibid.).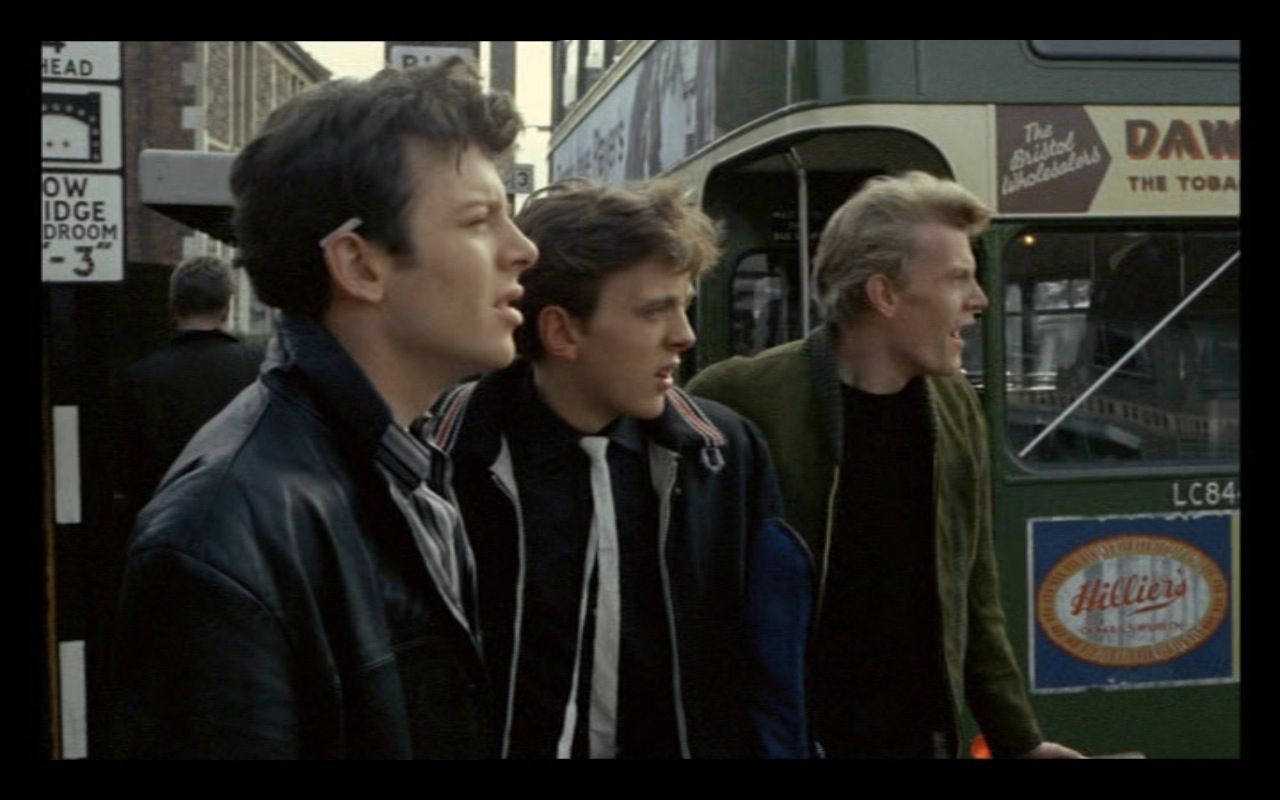 The film focuses on Johnnie (Ray Brooks), a working-class young lad who lives in Bristol. Johnnie and his friends Bill (David Andrews) and Bert (David Hemmings) spend their time wandering the streets and tinkering with motorcycles. Johnnie has an infatuation with an acquaintance, Terry (Angela Douglas). One evening, after being thrown out of a local dance hall where Johnnie has demonstrated his musical prowess by playing the piano ('We'll have none of your type in here', they are told: 'We can do without your sort [….] I won't have teddy boys contaminating my boys and girls'), they break into a church. For kicks, Johnnie plays the church organ. However, they are interrupted by the church's choirmaster, Mr Smith (Kenneth More), who recognises their musical talents and offers to let the boys use the church hall to practise, and with Terry they set up a rock band. The trio also come into contact with some of the other young people who use the church hall, many of whom have taken part in the Duke of Edinburgh's award scheme. They become interested in the scheme; meanwhile, Johnnie finds himself torn between Terry and the choirmaster's daughter Anne (Anneke Wills).

The film was written by John Eldridge, who began his career in film as a director of documentaries, and there is a naturalism to Some People's representation of youth. The opening sequence depicts Bristol through a series of street scenes: busese, shops, posters in windows. Johnnie is shown in a bus depot: he has trendy hair, an insolent expression and wears a leather jacket. The montage of documentary-like fragments of city life in this sequence recalls the rapid-fire approach of Gualtiero Jacopetti, Franco Prosperi and Paolo Cavara in their Mondo Cane, released the same year as Some People. There is also a quasi-documentary naturalism to the scenes of Johnnie's home life, and especially his relationship with his father (Harry H Corbett). These domestic scenes – when Johnnie returns home, he encounters his father reading a newspaper whilst his younger sister watches a Western on the television – are echoed in Donner's later film Here We Go Round the Mulberry Bush (1968) and its scenes of Jamie's (Barry Evans) relationship with his family.


In his autobiography, David Hemmings described Some People as 'about youth clubs, vicars, shrinkable blue jeans, motorbikes and English rock'n'roll' (2004: 110). He says that the film was intended 'to encourage young folk not to behave like the complete arseholes that nature intends and show how tearaways could go straight, if only…' (ibid.: 111). When Johnnie and his friends have an accident whilst racing their motorbikes through the city's streets, they are brought to court where the magistrate tells them, 'I must say, I'm getting a little tired of young chaps like you being brought to court on charges such as this'. He reminds them that the motorcycles are potentially 'a very dangerous weapon'. 'You were not only lucky not to kill yourselves, you were lucky not to kill someone else', the magistrate advises the boys. They are prohibited from driving for a year, and must pay a fine of £40 each: 'Laws are made as much for your benefit, as for other people's'. At home, Johnnie is chastised by his father. 'I always knew you'd do something damn stupid. Worrying your mother sick like that'. It is this incident that leads to the group of boys wandering the streets as they struggle to occupy themselves. They get into mischief, but this film's representation of youth is far from broadly contemporaneous American films about youthful rebellion such as The Wild One (Lazlo Kovacs, 1953): Johnnie, Bill and Bert are ultimately non-aggressive and well-meaning, although later in the film Bill becomes alienated with Johnnie and Bert's association with the church. Bill's deteriorating relationship with Johnnie foregrounds the conflict between individualism and conformity ('I want to live as I like and do as I like. Damn the rest', Bill tells Johnnie).

The film runs for 90:06 mins (PAL).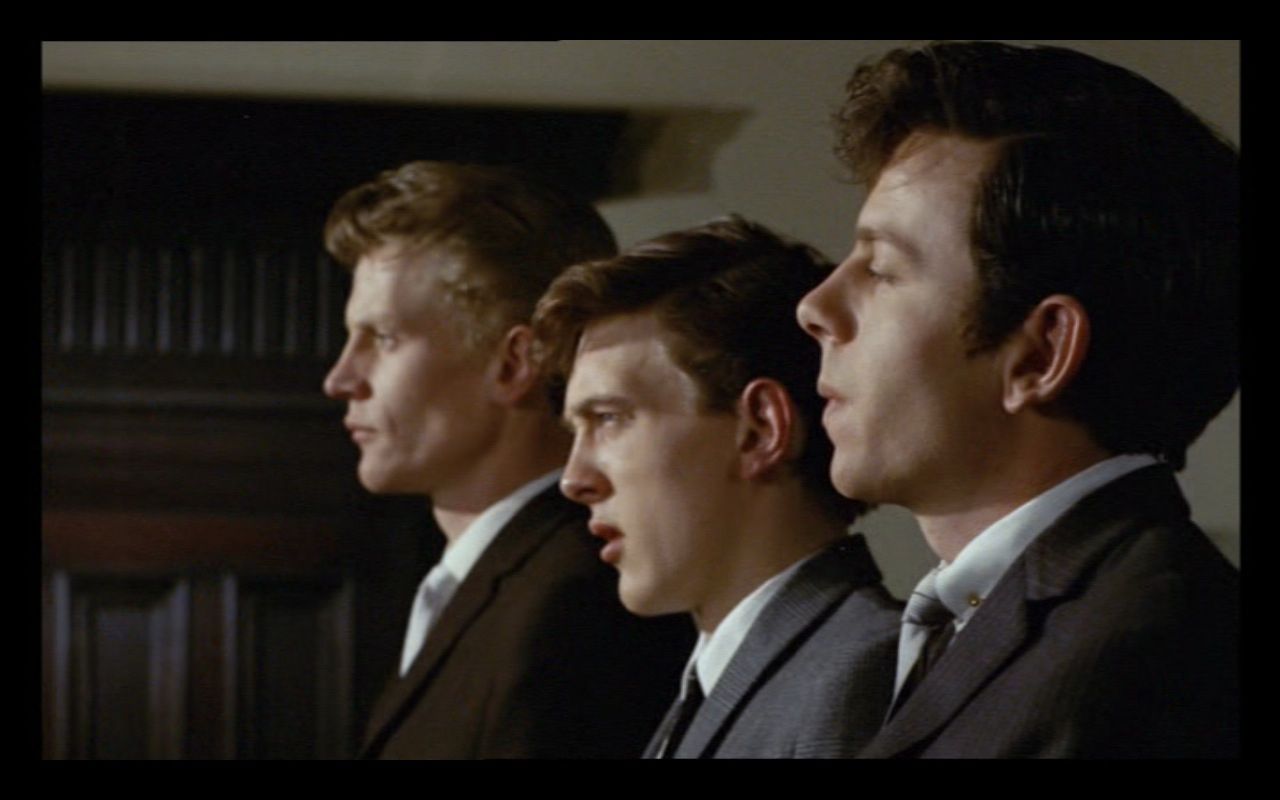 Video


Some People is presented in what seems to be its original aspect ratio of 1.66:1, with anamorphic enhancement. The opening credits, an optical sequence, looks fairly weak with faded colours and weak contrast; but as the film progresses beyond these titles, we are offered a fairly handsome presentation of the film: contrast levels are good, and colours are stable (the film was shot on Eastmancolour stock). Some wear and tear is evident, and the encode would probably fare better without the inclusion of the full frame version of the film as an 'extra'.

Audio


Audio is presented via a two-channel mono track. This is clear and without issues. The focus on Johnnie and his friends' rock group means that the film's narrative is broken up with short musical sequences, which work well. (The film's score was by Ron Grainer and The Eagles.)

There is one curious piece of overdubbing where the character of Bill clearly says 'Get stuffed' but we hear 'Get starched' on the audio track.



Extras


Extras include a full frame version of the film (90:08), the film's original trailer (2:27) and a stills gallery (0:55).

The full frame version is a curiousity but is hardly essential. It opens up the film at the bottom and, particularly, the top of the frame; but it also suffers from cropping on the right and, especially, the left hand sides of the frame. See the screen grabs below: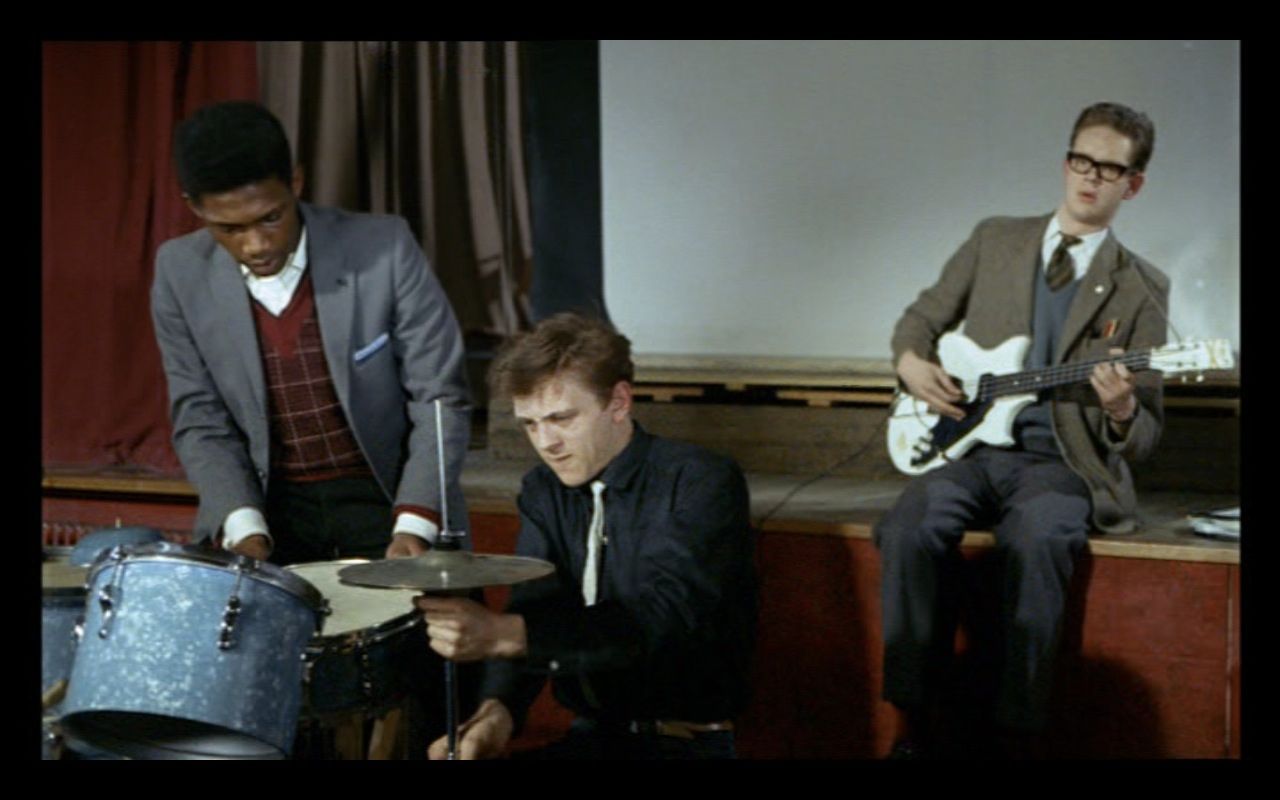 The film's original press book is also included, as a PDF file.


Overall


Some People is an interesting youth film, albeit one that is sometimes slightly preachy and didactic: when Johnnie expresses an interest in the Duke of Edinburgh's award scheme, Mr Smith tells him, 'Well, I suppose it's main point is, it gives people the opportunity to find new interests [….] Some people get a kick out of doing something outside of their ordinary lives. It satisfied them and helps others'. Nevertheless, it is well-acted and directed, with a strong vein of naturalism in the staging and photography. Some People offers a sympathetic portrait of youth culture in the early 1960s. This DVD contains a solid presentation of the film.


References:
Hemmings, David, 2004: Blow-Up and Other Exaggerations. London: Robson

Maloney, Evan, 2001: 'Clive Donner'. In: Allon, Yoram et al (eds), 2001: Contemporary British and Irish Film Directors. Manchester: Wallflower Press: 78-80

Spicer, Andrew, 2003: Typical Men: The Representation of Masculinity in Popular British Cinema. London: I B Tauris




For more information, please visit the homepage of Network and take a look at Network's The British Film page.

This review has been kindly sponsored by:


| | | | | |
| --- | --- | --- | --- | --- |
| The Film: | Video: | Audio: | Extras: | Overall: |