The Show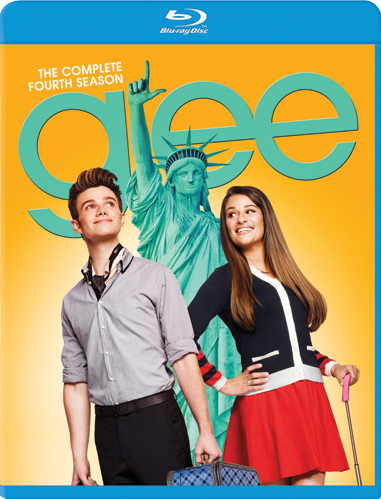 In the wake of Cory Montieth's death earlier this year—(the "Glee" actor temporarily left the series' fourth season to enter rehab for drug addiction, and ODed during the pre-production of the now-airing fifth season; resulting in an unfortunately truncated arc for his character, Finn Hudson, and radically altering the trajectory of the series)—creator Ryan Murphy revealed that the show wouldn't go beyond the 2014-15 season, in which a sixth and final set of 22 episodes will air. This news came as somewhat of a shock, for reasons not the least of which was because in 2012, 20th Century Fox renewed the series, in an unprecedented deal, for a total of at least seven seasons sometime during production of the series' fourth run. Ratings and iTunes revenue, they boasted, were just that good. So now we know when, and how, "Glee" will exit stage left; quickly, with a hurried mid-act rewrite. While the circumstances for the premature departure of the series are tied, unfortunately, to a similarly untimely death, I have to admit, Murphy's announcement is sort of welcomed. It was a steady decline, gone exponentially downward in recent seasons, but "Glee" has become such a strange, oddly unintentional self-parody, filled with Serious Social Messages—a shell of what it once was; indeed, a parody, but a knowing one, with a hint of satire, which used to make fun of the sort of After School Special skew of high school programming. Perhaps the new end date is really for the best?

That's not to say the fourth season is bad, nor is it really any worse than its immediate predecessor. Like the irritatingly inconsistent third season, "Glee: The Compete Fourth Season" has highs and lows, mixed in between the moments the series plays out like an inorganic catalog musical. The writers spent an inordinate amount of time in the second half of the third season reconnecting character histories, sometimes going to great lengths to re-establish reasons why some members of the New Directions were staying behind at McKinley High, while others—the bulk of the main cast, including the three leads, Rachel (Lea Michele), Kurt (Chris Colfer), and Finn—were graduating at the end of the season. The details were admittedly hazy, but it was generally accepted that it was a small group of sophomores filling the glee club seats in the series' freshman season; the frequent sight of these students sharing a few classes together, outside of the club, supported this belief. But season three reinvented Artie (Kevin McHale) and Tina (Jennna Ushkowitz), Sam (Chord Overstreet), and Blaine (Darren Criss) as merely juniors that year, so its only now in season four that they're on the road to graduation. A major plot point last season posited the boneheaded Brittany (Heather Morris) as a non-gradating senior, so she too returns to the hallowed halls of McKinley in season four, for a second go at a final year.

Of course, just because they graduated doesn't mean the other old characters are gone. They all show up in at least a few episodes. Mercedes Jones (Amber Riley) visits during some downtime she has between recording an album in Los Angeles. Santana Lopez (Naya Rivera) decides college isn't for her, and that she'd rather try and win her sometimes-Lesbian lover, Brittany, back, ultimately leaving Ohio to join up with other old characters elsewhere. Likewise, Kurt jets home on weekends to see boyfriend Blaine; Rachel does similarly the same, sans love interest. Season four is a revolving door, with the old cast making a reprisal from time to time, some more frequently than others.

To more permanently fill the choir room seats vacated by the slew of graduating seniors saved from ruinous retroactive character continuity, season four also sees the introduction of a new set of musically-minded high schoolers, all of them sloppily cut from the same cloth as the old. The velvet-voiced Marley (Melissa Benoist) is set up to be the new Rachel; one of her two will-they-won't-they love interests takes form in football player and reluctant Glee club member Ryder (Blake Jenner), the new Finn. Marley's other boy-toy, Jake (Jacob Artist), literally is the new Puck—he's Noah Puckerman's previously unseen, unmentioned, and uninvited half-bother. The awkward relationship triangle between Rachel, Finn, and Puck that played a part season one and season two is attempted here, and like the characters themselves, comes off as similarly sloppy imitation; a knockoff. Some of the new characters are combinations of the old. With an efficient economy, new head Cheerio Kitty Wilde (Becca Tobin) has the blonde-bitch personality of Quinn Fabray (Diana Agron, who also returns for a few episodes throughout the season) with the added sass of Santana. Likewise, Wade Adams (Alex Newell), who parades around as his female alter ego Unique, covers the queerness of Kurt and the merciless diva-ness of Mercedes; Wade/Unique's coming out as transgender is an echo of Kurt's journey of coming out as gay in season one, only without even a trace of tact.

Glee club advisor and teacher Will Schuester (Matthew Morrison) is still very much a part of these kid's lives. Each week he attempts to teach them life lessons with a medley of Top 40 pop songs, and overly choreographed dance. The irony of Schuester's wisdom has always been that it's one-sided, and his sage advice contrasted with his own mess of a personal life. Mr. Schue is still a hot mess, with his rocky relationship, and eventual marriage to neurotic obsessive-compulsive guidance counselor Emma (Jayma Mays) always on the brink of bittersweet collapse serving as the main thrust of his arc. Predictably, his personal Hundred Years War with Sue Sylvester (Jane Lynch) still rages, even though it seemed to subside at the end of the last season (as it always does).

In perhaps their biggest blunder, and season four's most unconquerable hurdle, Murphy and his co-creators Brad Falchuk and Ian Brennan, and their writing staff, get themselves caught in an odd place, where they can't quite cast off elements of the old series, and quite embrace the new. All of the new characters—and old characters still stuck at McKinley High—must also share screen time with the old leads, which command just as much attention as before in their entirely new environments. Because of this approach, the fourth season of "Glee" plays out like a reboot and a spin-off at the same time. Although they've left the Glee club, and backwater Lima, Ohio behind, we check in with Rachel and Kurt almost every episode. In what probably should've been an entirely new show, the two navigate through a world of big city life in New York, at the NYADA Performing Art College. It's like "Fame" (1980)—depending on the plot thread, it's sometimes the 1980 version, and other times the shittier 2009 version—with a little "Devil Wears Prada" (2006) thrown in when Kurt starts working at a fashion magazine.

And then there's Finn, who was, in his own way the heart and soul of the series; it's loveable leading man. As he always has been, in season four, Finn is used however the plot needs him to be used in order for the show to function. He disappears and reappears at random—popping in and out of Rachel's life in New York, before settling down back home in Lima, where he attempts to team-teach the Glee club alongside Will, despite the fact that he doesn't have any credentials. Part of the reason for Finn's scattered presence no doubt traces to Montieth's rehab stint; but at least some of the problem, part of the time, I think, comes down to the sloppiness of the season on a conceptual level. It attempts too much. Old characters wander in for cameos, because the writers didn't take the time last season to set up suitable character and actor replacements before sending off the graduates in season three's finale. Instead, they do double work here in season four; most times, sloppily. Puck (Mark Salling) pops up to mentor his little brother in episodes because the writers need the contrived connection to carry the narrative just as much as the network needs the faces of the stars to keep fans tuned in.

There are elements that are done well in season four; pieces, parts and even whole episodes that still have that comedic, satiric spark. And as the show has shifted more towards serious Social Message based drama, its handle on seriousness has improved, both with old character's story-lines and new. Rachel's tough-time adapting to a new life in the Big City, and real world, where she's no longer the big fish in a small pond (and more like a medium sized one in the endless ocean in NYC), is fairly interesting, and takes the character in a different direction. The plot line also features a surprisingly un-cringeworthy Kate Hudson as Rachel's tough-as-nails dance teacher. Darren Criss, and his character Blaine, proves to be perhaps the best of the old characters, in the old setting—ironic as he was a second season addition—and his totally platonic bromance with Overstreet's Evans really does prop up the McKinley scenes; aiding in either comedic or serious sentiment whenever needed.

And although I couldn't care less about the rest of the new cast, I like Marley; perhaps because she's the only one of the new characters that actually has an arc, specifically an arc that strays away from her previous counterpart. Marley's relationship with her mother, the schools massively overweight lunch lady, and her own issues with body image again are well done—even if the storyline hits every one of the topical Very Special Episode touchstones I generally don't like in my "Glee".

The most serious of these Very Special episodes, "Shooting Star", deals with a school shooting, which, with the exception of the ultimate payoff—that might be the most contrived thing the series has ever done—is excellent, too. One of the best episodes of the season even. It's a bottle episode, but actually uses the limitations and lessened scope of a single setting (and near lack of song) to enrich the, new, characters. Character is incredibly important; something that I think the "Glee" crew forget at times. Musical or no, characters are the main reason most people are interested in conventional cinema and television, and season four of "Glee" does only a decent (and sometimes, outright bad) job fleshing out the students, staff, and alumnus of McKinley High School as complex and "real" people. One could say older "Glee" didn't do a terribly good job of this either, relying on archetypes in the same way the fourth season does—but the older seasons did have an edge in that its archetypes often lead to some deconstruction of form. Take, for instance, Finn's dumb jock; he defied convention, with depth, in that he generally loved the club, and you got a sense that he was totally okay with balancing the act of the popular straight-man with his inner outcast. You never really get the same feeling from Ryder, or Jake. Perhaps this will change; if Murphy does some house cleaning, thinning out the too-large cast, and better integrating his terribly troubling two-pronged narrative of New York and Lima on (if nothing else) at least a thematic level, "Glee" could do something sort of neat with parallel plotting, comparing and contrasting the trials and tribulations of teens and twenty-somethings.

"Glee's" slow slide from satirical comedy to serious drama (although, make no mistake, there still are some very funny lines and scenes in four) wouldn't be as disconcerting if the character continuity were better; if the integration of music actually assisted in character development; if, overall, the "Glee" writers settled on a consistent tone. The new season isn't terrible. It's watchable, and passably entertaining. Season four includes episodes centered around a high school production of "Grease", comic book superheroes, movie musicals, and bad popular music, which are all pretty fun. However, that special, subversive quality of the first season is gone—the fierce, farcical fire has all but been extinguished. And although I'm still, stupidly, devoutly watching, very rarely do I come away with feelings of joy—pure glee—like I did during the first year. And yet that feeling hasn't been replaced with hatred. It's supplanted by a shoulder-shrug. And I think the indifference I experience might actually be worse.

"Glee: The Complete Fourth Season" includes all 22 episodes of the season on 4 discs, presented in the original broadcast order. Episodes 1-5 are housed on Disc 1; 6-10 on Disc 2; 11-16 on Disc 3; 17-22 on Disc 4. The episodes are:

- "The New Rachel"—newly single Rachel Berry lands in New York City to attend NYADA and meets a new guy, Brody (Dean Geyer). Meanwhile, Puck's younger brother Jake auditions for Glee club.

- "Britney 2.0"—Oops, they did it again. In a retread of a fun season two episode, second year senior Brittany S. Pierce is in a funk, and turns to her icon Britney Spears' music for inspiration.

- "Makeover"—Brittany and Blaine go head-to-head for Student Council President, while in New York, Kurt gets the internship of his dreams, working for the editor of a top fashion magazine (Sarah Jessica Parker).

- "The Break Up"—Romantic relationships are strained when Rachel and Kurt receive unexpected visitors in New York City. Meanwhile, Will and Emma disagree over a new job offer.

- "The Role You Were Born to Play"—While casting for the school's production of "Grease" is underway, Will must decide what to do about that tempting job offer.

- "Grease"—Rachel and Kurt return to Lima for the premiere of the Glee club's production of "Grease", but they find more than old friends and a show waiting for them.

- "Dynamic Duets"—A love triangle heats up between Marley, Jake and Ryder; Blaine has a run in with the Dalton Academy Warblers.

- "Thanksgiving"—As the holiday's approach, Glee club has much to be thankful for, because recent graduate Finn Hudson returns home to guide the students of McKinley through Sectionals.

- "Swan Song"—in the midseason finale, it's all on the line as Rachel prepares for the NYADA Winter Showcase and Kurt gets shot at redemption with a second audition.

- "Glee, Actually"—Oh, the "Glee" Christmas Special, how I loathe thee; after last years mostly decent, cheeky black-and-white variety show, I had hoped the series finally found a fun way bring in some yuletide cheer with a jeering sense of the insincere. Alas, no; season four's Christmas episode is mostly as stupid as Sam and Brittany, who make plans to live their lives to the fullest before the Mayan Apocalypse occurs. Meanwhile, Jake and Puck spend quality time together.

- "Sadie Hawkins"—The girls of Glee club organize a Sadie Hawkins dance, in which the girls ask out their dates, leading to some interesting couplings.

- "Naked"—The Glee club puts together a calendar photo shoot to raise money. Meanwhile, Rachel wins a part in a student art film, but the role poses a moral dilemma when the director asks her to appear nude.

- "Diva"—Finn challenges the Glee club to find their inner powerhouses during "Diva Week".

- "I Do"—After one false start already, Will and Emma's wedding is finally here—again—and it lands on the day of Romance and Love: Valentine's Day. A cascade of cameos ensues, as most of the graduated Glee students return to wish their teacher well.

- "Girls (and Boys) on Film"—As everyone recovers from Will and Emma's wedding, or rather lack of one, in New York, Santana makes herself at home in Rachel and Kurt's loft, where she uncovers a secret. In Lima, Glee club perform mashups of songs and scenes from cinema.

- "Feud"—The Glee club gives Finn and Will an assignment of their own; to work out the tension between them… through song. Meanwhile, Santana's suspicions about Brody come to light, and Rachel is none too pleased.

- "Guilty Pleasures"—The New Directions tackle their musical indulgences; their guilty pleasures, if you will. As someone who has always preferred the campier, sillier side of song selection on "Glee"—as opposed to the tepid Top 40—this episode is one of my favorites, at least musically, of the season.

- "Shooting Star"—when an unthinkable event occurs at McKinley High, perspectives are put in order.

- "Sweet Dreams"—The New Directions learn that this year's theme at Regionals will be "dreams". Meanwhile, Rachel auditions for her dream role, as Fanny Brice in a revival production of Funny Girl.

- "Lights Out"—Kurt is asked to volunteer at the Vogue.com charity event, with Rachel and Santana in tow.

- "Wonder-ful"—The New Directions take on the greatest hits of Stevie Wonder. Meanwhile, Artie receives news that could affect his future.

- "All or Nothing"—It's time for Regionals, and the Glee club is determined to advance to Nationals. Meanwhile, Ryder has a lead on who has been "catfishing" him. And wedding bells are once again on the air.

Video


"Glee" is one of the last analog holdouts on broadcast televison; shot on film, via 3-perf Super35, and scanned into the high def digital realm via a 2K DI—all to create a distinctly different, organically filmic, aesthetic that seems slightly out of place, if not wholly anachronistic in the modern television landscape. But the tides (and times) are well past changing. Fuji and Kodak are drifting away from the production of 35mm stock; processing labs are closing across the US and Canada. Now, it's the exception rather than the rule to shoot on celluloid. Still, series DP Christopher Baffa has been steadfast in staving off the arrival of digital capture—presumably via the Arri Alexa, when (not if) it happens—for as long as he can. I fear the battle is probably close to lost, as at least some shots sprinkled throughout this season have a distinctly non-filmic sheen. One day, sooner than later, "Glee" will be all digital rather than simply passed through an intermediate for color correction. In most ways, the fourth season of "Glee" looks much like the first three on Blu-ray. Colors are bold and nicely saturated; contrast is punchy but natural; blacks are deep but don't crush; detail and clarity are excellent. And the 1.78:1 widescreen 1080p AVC MPEG-4 encoded transfers themselves are quite solid, with nary an artifact or other anomaly adversely affecting the presentation at all. And yes, there's a beautiful, thin layer of grain that gives the episodes a slightly more cinematic texture. In short, "Glee" looks as good as it ever has. And, if the series sees a switch to full digital next season, perhaps this is as good as it ever will.

Audio


The fourth season of "Glee" sounds near identical to earlier Blu-ray offerings of the series, courtesy an English DTS-HD Master Audio 5.1 track (48kHz/24-bit). Blu-ray remains the way to see, and hear, the series: HD-disc release offers improved dynamic range, clarity and fidelity, and even better dimensionality and directionality when compared to the broadcast. During musical numbers, there's a strong sense of immersion, with full-bodied fronts and attentive rears. LFE activity is entirely dependent on the song. Season four's sound also excels in other areas, especially in terms of crisp dialog. Sync is perhaps the best it's ever been. The move to New York gives the scant location work nice atmosphere; unfortunately there isn't more of it, although there are a few more auditoriums, dance halls, and even theatres that provide good interior acoustics. Optional English, Spanish, French and Portuguese subtitles have also been included.

Extras


The "Glee" releases are getting pretty predictable in the extras department. So far, each season has included the "Music Jukebox" interactive index with unique chapter stops for each episode's musical numbers, some promo-y featurettes, a more in-depth, episode-centric making-of featurette, and as of season three, an increasing number of deleted scenes. Season four is no different. I just wish the content itself was better, but in the plus column, a majority of the content is encoded in 1080p high definition.

Fox has authored "Glee: The Complete Fourth Season" with a plethora of playback options, including optional bookmarking, the resume playback function, and a handy "Season Play" mode that makes marathoning the series a breeze.

DISC ONE:

Like previous seasons of "Glee", each disc comes equipped with the great "Glee Music Jukebox" interactive feature (1080p; 1 hour 3 minutes 28 seconds, play all) feature. Disc One includes these songs:

- "Call Me Maybe"
- "Ameriano/Dance Again"
- "Never Say Never"
- "New York State of Mind"
- "It's Time"
- "Chasing Pavements"
- "Hold it Against Me"
- "Boys/Boyfriend"
- "Womanizer"
- "3"
- "(You Drive Me) Crazy/Crazy"
- "Opps!... I Did it Again"
- "Gimmie More"
- "Everytime"
- "Everybody Wants to Rule the World"
- "Celebrity Skin"
- "The Way You Look Tonight/You're Never Fully Dressed Without a Smile"
- "Barely Breathing"
- "Give Your Heart a Break"
- "Teenage Dream"
- "Don't Speak"
- "Mine"
- "The Scientist"
- "Hopelessly Devoted to You"
- "Blow Me (One Last Kiss)"
- "Jukebox Hero"
- "Everybody Talks"
- "Born to Hard Jive"

"Movin' On Up: Glee in NYC" (1.78:1 widescreen, 1080p; 10 minutes 2 seconds) is the first in a series of production-based featurettes with interviews from the cast and crew. This one is focused on the show's "relocation" to The Big Apple.

Next, a featurette titled "Jarley" (1.78:1 widescreen, 1080p; 8 minutes 53 seconds) has the cast and crew discussing the show's new star couple in the making, Jake and Marley. Copious scenes from the series abound, making the piece more promotional highlight reel than actual extra.

The last featurette on disc one, "Building New York" (1.78:1 widescreen, 1080p; 6 minutes 29 seconds), focuses on the set design for the various New York locations, both filmed on-location in NYC, and thousands of miles away on sound stages in LA.

Disc one also includes a reel of unidentified deleted scenes (1.78:1 widescreen 1080p; 5 minutes 24 seconds) from various episodes on the disc.

DISC TWO:

Disc two's "Glee Music Jukebox" interactive feature (1080p; 1 hour 1 minute 48 seconds, play all) includes these songs:

- "Greased Lightning"
- "Look at Me, I'm Sandra Dee"
- "Beauty School Dropout"
- "Look at Me, I'm Sandra Dee [Reprise]"
- "There Are Worse Things I Could Do"
- "You're the One That I Want"
- "My Dark Side"
- "Superman"
- "Holding Out For a Hero"
- "Heroes"
- "Some Nights"
- "Homeward Bound/Home"
- "Come See About Me"
- "Whistle"
- "Live While We're Young"
- "Let's Have a Kiki/Turkey Lurkey Time"
- "Over the Mountain and Through the Woods/She's Comin' 'Round the Mountain"
- "Gangnam Style"
- "Something Stupid"
- "All That Jazz"
- "Being Good Isn't Good Enough"
- "O Holy Night"
- "Being Alive"
- "Don't Dream It's Over"
- "Feliz Navidad"
- "White Christmas"
- "Hanukkah, Oh Hanukkah"
- "Jingle Bell Rock"
- "The First Noel"
- "Have Yourself A Merry Little Christmas"

Once again, select deleted scenes (1.78:1 widescreen, 1080p; 5 minutes 4 seconds) from episodes on disc two are included.

DISC THREE:

Disc three's "Glee Music Jukebox" interactive feature (1080p; 1 hour 29 minutes 12 seconds, play all) includes these songs:

- "You Don't Know How to Love Him"
- "Baby Got Back"
- "Tell Him"
- "No Scrubs"
- "Locked Out of Heaven"
- "I Only Have Eyes For You"
- "Torn"
- "Centerfold/Hot in Herre"
- "A Thousand Years"
- "Let Me Love You (Until You Learn to Love Yourself)"
- "Love Song"
- "This is the New Year"
- "Diva"
- "Don't Stop Me Now"
- "Nutbush City Limits"
- "Make No Mistake (She's Mine)"
- "Bring Him Home"
- "Hung Up"
- "Girl on Fire"
- "You're All I Need to Get By"
- "Getting Married Today"
- "Just Can't Get Enough"
- "We've Got Tonite"
- "Anything Could Happen"
- "You're All the World To Me"
- "Shout"
- "Come What May"
- "Danger Zone/Old Time Rock & Roll"
- "Diamonds Are A Girl's Best Friend/Material Girl"
- "In Your Eyes"
- "Unchained Melody"
- "Footloose"
- "How to be a Heartbreaker"
- "The Bitch Is Back/Dress You Up"
- "Cold Hearted"
- "Bye Bye Bye/I Want it That Way"
- "I Still Believe/Super Bass"
- "Closer"

The best featurette of the lot, "Glee On Film"(1.78:1 widescreen, 1080p; 11 minutes 56 seconds), looks at the production of the movie-music centric episode, "Girls (and Boys) on Film."

"The Road to 500" featurette (1.78:1 widescreen, 480i; 3 minutes 54 seconds) is an oddly promotional piece—merely a collection of clips up to the 500th song preformed on the series. For some reason, it's encoded in standard definition.

DISC FOUR:

Disc four's "Glee Music Jukebox" interactive feature (1080p; 1 hour 15 minutes 12 seconds, play all) includes these songs:

- "Wake Me Up Before Go-Go"
- "Copacabana"
- "Against All Odd (Take A Look at Me Now"
- "Wannabe"
- "My Prerogative"
- "Creep"
- "Mamma Mia"
- "Your Song"
- "More Than Words"
- "Say"
- "Next to Me"
- "Fight For Your Right (To Party)"
- "You Have More Friends Than You Know"
- "Don't Stop Beleivin'"
- "Outcast"
- "You've Lost That Lovin' Feelin'"
- "Everybody Hurts"
- "We Will Rock You"
- "Little Girls"
- "At the Ballet"
- "Longest Time"
- "Signed, Sealed, Delivered I'm Yours"
- "Superstition"
- "You Are The Sunshine of My Life"
- "I Wish"
- "Uptight (Everything's Alright)"
- "Higher Ground"
- "For Once in My Life"
- "To Love You More"
- "Rainbow Connection"
- "Clarity"
- "Wings"
- "Hall of Fame"
- "I Love It"
- "All or Nothing"

Darren Criss appears in character in "Blaine's Time Capsule" featurette (1.78:1 widescreen 1080p; 8 minutes 12 seconds), a strange extra that blurs the line between deleted scene and meta-performance piece. He records a video message for his future self.

Lastly, footage from the red carpet of the third season premiere has been edited into a featurette simply titled "Glee Premiere Party!" featurette (1.78:1 widescreen, 1080p; 3 minutes 41 seconds).

Packaging


"Glee: The Complete Fourth Season" comes packaged in a thicker 4-disc Elite style case. Each disc—a dual layered BD-50—is mounted on a flip hub. Unlike earlier seasons, "Glee's" fourth outing on the Blu-ray format doesn't come with a slipcover, even in first pressings.

Overall


The more things change, the more they stay the same. "Glee: The Complete Fourth Season" includes new locations, new characters, and new music, but suffers from most of the old issues that plagued the third season. Then there's the pervasive and predictable preachiness of topical Social Message episodes, which has turned the show away from satire toward sordid drama. The a wandering tone is made worse by an increasingly irritating inconsistency to character and continuity. Some of season four is well done; at least one of the new characters isn't horrible, and—pardon the pun—the new directions the series takes with some of the old characters prove interesting, at least for a while. On a superficial level, the series has entertainment value. But I'm kind of glad the end is in sight, even if I stupidly hold out hope it'll get better before the end. As always, "Glee" looks and sounds great on Blu-ray. And as always, the extras are kind of disappointing, aside from the fantastic and functional jukebox feature. Less fickle fans certainly shouldn't hesitate to add the fourth season to their collection.
| | | | | |
| --- | --- | --- | --- | --- |
| The Show: C+ | Video: A | Audio: A | Extras: C | Overall: B |