The Film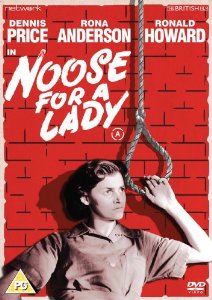 Noose for a Lady (Wolf Rilla, 1953)


This film, adapted from the 1949 novel The Whispering Woman by Gerald Verner, was the first feature directed by Wolf Rilla. Rilla directed three more films in 1953 (The Large Rope, Glad Tidings and Marilyn). Rilla would go on to direct the science fiction classic Village of the Damned in 1960, but his work in the field of crime cinema was equally as interesting.

This film begins with the sentencing of Margaret Elizabeth Hallam (Pamela Alan) for the murder of her husband, who by all accounts was a cruel man. Margaret is sentenced to death: she is to be executed by hanging. An appeal against her sentence is unsuccessful, and Margaret and her stepdaughter Jill (Rona Anderson) resign themselves to the seeming inevitability of Margaret's fate. However, when Margaret's cousin Simon Gale (Dennis Price) arrives in the village and realises the fate that has befallen his relative, with a suredness that Margaret did not commit the crime for which she has been convicted, he vows to find the real culprit. However, this proves to be a race against the clock: Simon has less than seven days before Margaret is to be hanged. With the aid of Jill, Simon deduces that the real killer must be someone that Margaret's husband knew. Simon hopes to stir the proverbial pot, hoping that the murderer will make a mistake and reveal his (or her) identity ('A scared man doesn't sit and wait', Simon reasons: 'He starts to get jittery').

Margaret's innocence of the crime for which she has been convicted is never in doubt. Interestingly, as if to assuage her of any sense of guilt that might be bred in the mind of the viewer, Margaret's husband (who is only spoken of, and never shown on screen) is almost universally claimed by the characters that knew him to be a cruel man who delighted in the misfortunes of others. When Jill (his daughter, and Margaret's stepdaughter) visits Margaret in prison, she notes that 'He [her father] was a strange man'. Margaret responds: 'He was a cruel man. He loved to see people suffer'. Later, Jill admits to Simon that, 'I think most people disliked him [her father]. He was a difficult man, not easy to get on with'. Even the village doctor (Ronald Howard) describes the victim as 'a pathological case: he enjoyed other people's misery'. In a slightly reactionary assertion that equates Jill's father's reading habits with the cruel streak in his character, Simon suggests this may have something to do with her father's 'bedside literature: The History of the Inquisition, The Psychology of Fear'. 'I know. He was like that, I'm afraid. He enjoyed hurting people', Jill observes.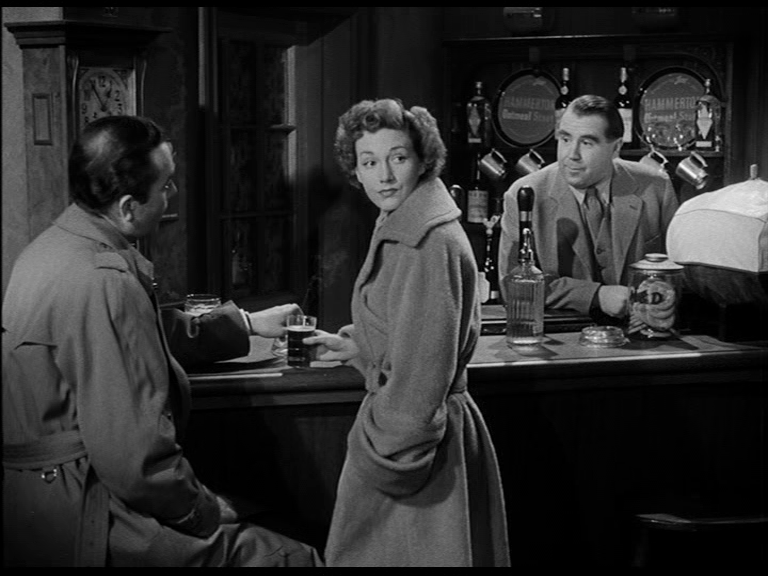 After following a lead that directs him to the village's poacher and petty thief Rigg (Robert Brown), Simon discovers that Jill's father liked to uncover dark secrets about the other members of the community – including Major Fergusson (Colin Tapley) who gave a disastrous order during the war that led to the deaths of many men under his command. However, Jill's father was uninterested in blackmailing these people: he simply gathered this information so as to humiliate them and make them squirm. Rigg seems to know the identity of the killer, but before he can reveal it to Simon (and Jill) he is murdered in the same way as Jill's father was: he is poisoned with barbitone.

In a narrative sense, it's all rather unremarkable, following the 'whodunnit' template quite closely: an amateur sleuth tracks down a murderer amongst a small group of suspects, and gathers them together at the climax to reveal the identity of the killer. However, it's executed well, with some strong performances and solid photography, and it's an interesting glimpse into a time when capital punishment was still being enforced in the UK – of course, the death penalty wasn't abolished until 1965; and the execution of Ruth Ellis, the last woman to be hanged in Britain, took place in 1955, only two years after Noose for a Lady was released. In fact, the film opens with a quote (presented on a title card) that it is '[b]etter a hundred guilty escape than one innocent be hanged': with some variation in the ratio of guilty:innocent, this is a maxim that has been attributed to the Roman Emperor Trajan ('for it [… is] preferable that the crime of a guilty man should go unpunished than an innocent man be condemned'), Eighteenth Century English judge Sir William Blackstone ('Better that ten guilty persons escape than that one innocent suffer') and American 'founding father' Benjamin Franklin ('it is better that a hundred guilty persons should escape than that one innocent person should suffer'). The use of this quote suggests a film that explores the consequences of capital punishment, but Margaret's plight offers little more than an impetus that sets the 'whodunnit' narrative into motion.

The film runs for 70:10 mins (PAL). The BBFC list the original running time as a little over 75 minutes, but the press release here reveals the film's original length was 6527 feet, which equates to 73 minutes. In light of this, it seems that the presentation here may be safely assumed to be complete.


Video


The film is presented in its original screen ratio of 1.33:1. The monochrome image is represented well here: it's sharp, detailed and has good contrast and tonality. There is a fair bit of print damage (white flecks and vertical lines), which indicates some damage to the negative. Nevertheless, it's a fine presentation of the film.





Audio


Audio is presented via a two-channel mono track. This has some hiss and pop throughout and is quite low and bassy. From time to time, some of the dialogue is a little indistinct, like listening to a conversation with your head underwater. However, it's usually clear. Unfortunately, there are no subtitles.

Extras


Extras include:
The film's original trailer (1:54)
A stills gallery (0:22)
DVD-ROM content:
- The film's script (*.PDF file)
- The original press release (*.PDF file)

Overall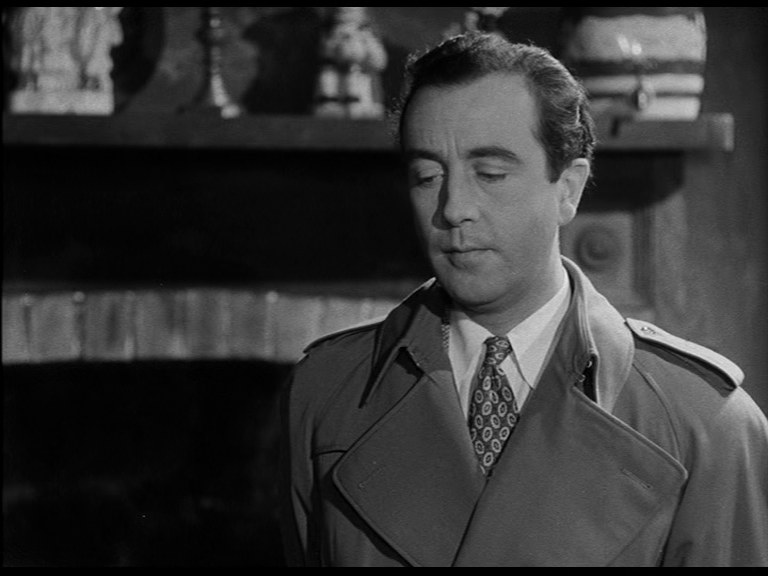 An interesting little film, and a confident directorial debut for Rilla, Noose for a Lady follows the beats of the conventional 'whodunnit' but does so with flair and a certain amount of pizzazz. The cast, and especially Dennis Price, are good in their roles and there are some wonderful exchanges: in one scene one of the suspects, Vanessa Lane (Melissa Stribling), observes, 'What fun it must be to be an amateur detective'. Price cuts her down immediately: 'Fun, Miss Lane?', he asks, deadly serious, 'It isn't much "fun" for Maggie, you know'.

Margaret's presumed 'guilt' (established in the opening sequence) is mitigated by Simon's absolute conviction that she did not commit the crime for which she has been sentenced, and by the characters frequent declarations of the despicable character of Jill's father, the victim of the murder. This aspect of the victim's personality helps to elicit some sympathy for the real murderer, when his/her identity is revealed at the end of the film.

This DVD contains a good presentation of the film, although in terms of both video and audio the film exhibits some wear and tear. Certainly, however, the presentation on this disc is never less than watchable. The inclusion of the film's trailer, a stills gallery, and the original script and pressbook round out the package nicely.




For more information, please visit the homepage of Network and take a look at Network's The British Film page.

This review has been kindly sponsored by: