The Film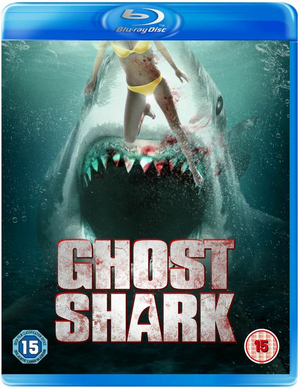 ***This is a technical review only. For reviews on the movie from various critics, we recommend visiting HERE.***

When teenager Christy Bruce disappears from a high school beach party, her severed arm washed ashore a day later. When drunken sea captain Blaise Shaw boats he killed the great white deemed responsible he becomes a hero to the small sea side community. However, it soon becomes clear that the Christy Bruce murder was no normal shark attack but in-fact the work of a supernatural killer beast who has returned from the dead to exact vengeance on all human kind.

Video


Independent British distributor Signature Entertainment have released this turd of a movie on to Blu-ray in the United Kingdom, using the original aspect ratio of 1.78:1. The transfer is 1080p, and uses an AVC MPEG-4 encode. It's unproblematic for the most part, but a little inconsistent.

Even within the opening scenes, you get to see the best and worst of the transfer. Whilst on the beach in daylight, details look great, and although the picture feels a little shiny and flat, it can exhibit very good traits. On the other hand, the scene on the boat with a shark getting shot (no spoiler, it's the opening scene), looks no better than perhaps an up-converted DVD. This variable change in quality does happen several times, but not to the point where it's a major issue. When it does come to the better details, these are usually found in facial close-ups, with blemishes in skin clear, and out of place strands of hair noticeable. Background details do lack sharpness and clarity, but never drop below average quality. Colours are good, but not great, occasionally slightly dull - especially reds. Usually, low budget films can look worse on Blu-ray due to the poor CGI and visual effects becoming more obvious, but "Ghost Shark" does have better effects than some similar films, so this doesn't really become too much of an issue. There's no noticeable damage to the transfer, though there are brief small moments where compression artefacts can be spotted.

The feature is uncut, and runs 83:28.

Audio


Two audio options are included:
- English DTS-HD Master Audio 5.1
- English LPCM 2.0 Stereo

For my viewing, I opted to use the English DTS-HD Master Audio 5.1, which was a bit of a mixed bag. Usually with movies of this ilk, the surrounds are used almost exclusively for the score, but here, we get some nice subtle environmental effects ranging from the swell of the sea, to other people larking about in the water. The unfortunate thing is, the dialogue that is based around the front of the sound stage is severely lacking in depth, and comes across as flat with no punch. Dialogue is clear at all times, but doesn't have the sharpness expected from the format. At times, the score is a little loud in comparison to the rest of the film, but there are no major problems such as drop outs or scratches. This is a serviceable track.

No subtitles have been included.

Extras


Just a theatrical trailer (1:30).

Packaging


Initial pressings come with a lenticular slipcover.

Overall


Ghost Shark is as good as the title suggests. Low budget creature feature with a stupid story, some bad special effects (some good considering the budget!), poor acting, and awful dialogue. Yet, it has that so bad it is enjoyable charm to it, that makes it worthwhile viewing, even if just once. Just make sure you have a few mates round and some beers on the go.
| | | | | |
| --- | --- | --- | --- | --- |
| The Film: D | Video: C+ | Audio: C+ | Extras: E | Overall: D+ |