Remember Me (TV)
R2 - United Kingdom - ITV DVD
Review written by and copyright: Samuel Scott (26th December 2014).
The Show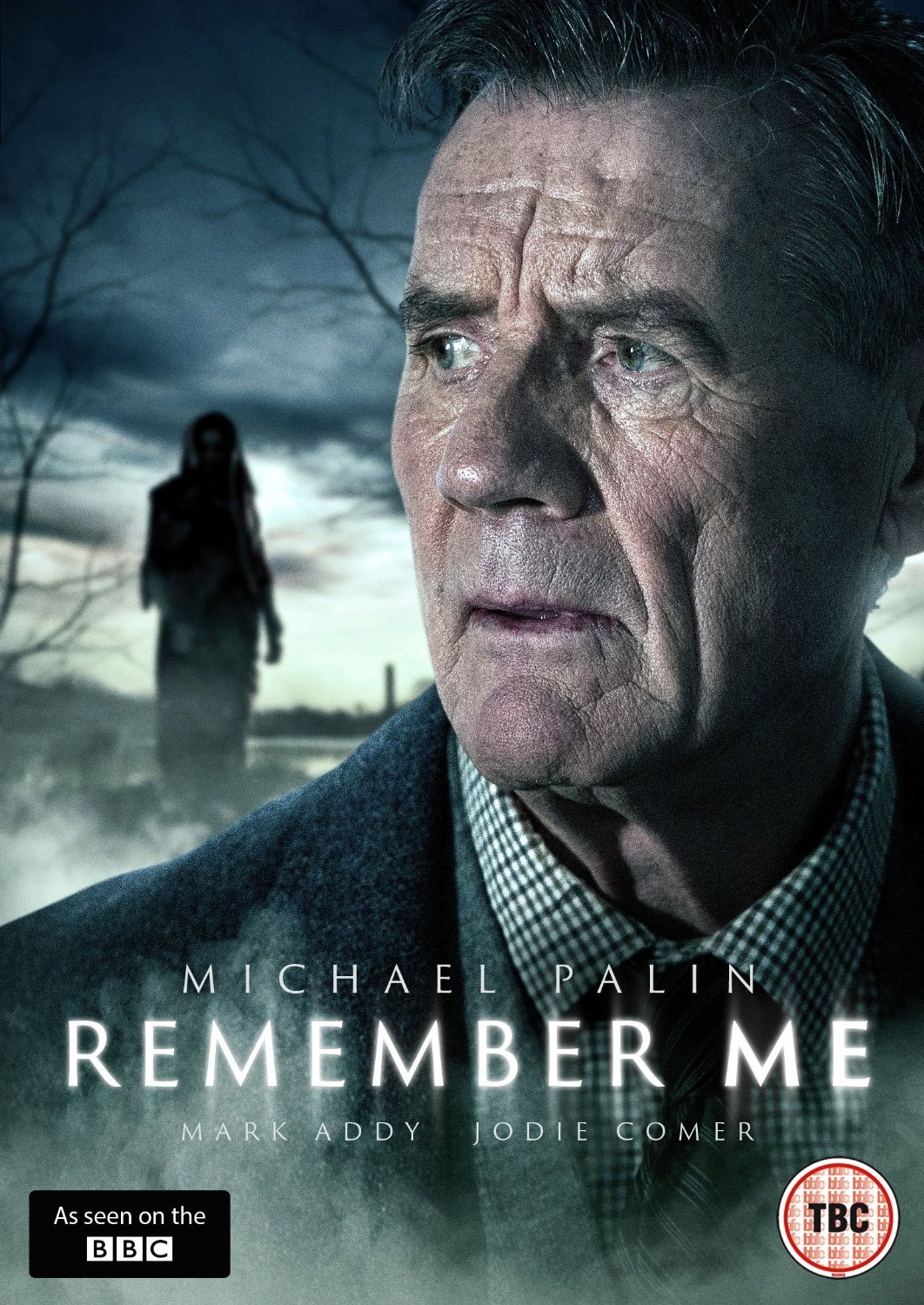 ***This is a technical review only. For reviews on the show from various critics, we recommend visiting HERE.***

When pensioner Tom Parfitt (Michael Palin) stages a fall in his eerie Yorkshire home in order to escape into residential care, a chilling and macabre mystery unfolds, which challenges weary police detective Rob Fairholme (Mark Addy) and teenage care worker Hannah Ward (Jodie Comer) to risk everything they hold dear to unravel the truth.

A traumatic murder investigation, a ghostly haunting and a coming-of-age tale rolled into one, Remember Me takes the audience from the windswept Scarborough coast to the tragic recesses of 20th Century history. Written by Gwyneth Hughes (Five Days, The Girl) and directed by Ashley Pearce (Downton Abbey, the critically acclaimed Accused: Tracie's Story), this three-part drama is a dark and unforgettable voyage into the unknown.

Video


British distributor ITV Studios Home Entertainment have released the three-part BBC mini-series "Remember Me" on to DVD in the original aspect ratio of 1.78:1 which has been anamorphically enhanced. The show is in PAL format, and looks just as good as you would expect a new show from a major channel to look.

As with any macabre filled television mystery, the palette utilised here should be of no surprise to anyone. Filled with blacks, dark blues and greys, the show has a tense and suspenseful look in fitting with the story. Blacks are generally nice and deep, though do occasionally feel as though they could be deeper. Lighter colours can be vivid when required, though they generally stay in keeping with the intentional muted feeling. Shadow details aren't bad for standard definition, with larger objects easily identifiable, though the more minute details in items such as clothing do get lost to the dark colours at times. Other details are of a high standard, with facial details of particular note. There are no major problems to speak of here. Aliasing is minimal, and there does not seem to be any obvious signs of edge enhancement or sharpening. Overall, this is of broadcast quality. A real shame that at time of writing there are no plans for a Blu-ray release though.

All three episodes are included on a single disc and play as one episode automatically. You need to press the menu button to reach the episode selection screen.

Audio


Two audio options are included here, which are selectable via an opening menu screen. At this screen you can choose either the original English Dolby Digital 2.0 Stereo track, or an Audio Descriptive which is also in English and Dolby Digital 2.0 Stereo. As I have no problems with my sight, I opted for the original track which like the transfer, is of broadcast quality. Solid, but nothing to shout home about. Channel separation is minimal and directionality is nothing special. Dialogue is clear and concise at all times, with no issues to be found such as mumbling. The formulaic score makes itself known but never overpowers the action on screen. There are no problems such as drop outs, scratches or background hiss.

Optional subtitles are included in English.

Extras


Nothing at all.

Overall



| | | | | |
| --- | --- | --- | --- | --- |
| The Show: B | Video: B | Audio: B | Extras: F | Overall: B |

---
DVD Compare is a participant in the Amazon Services LLC Associates Program and the Amazon Europe S.a.r.l. Associates Programme, an affiliate advertising program designed to provide a means for sites to earn advertising fees by advertising and linking to amazon.co.uk, amazon.com, amazon.ca, amazon.fr, and amazon.de.