The Film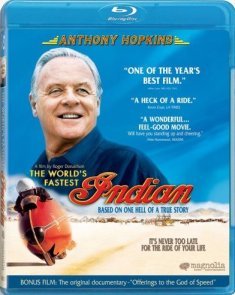 One a year, that seems to be about the strike rate for New Zealand-produced features that get into the mainstream psyche. Last year we were "In My Father's Den" (with "Perfect Strangers" scoring some notable dramatic coups while no one was watching). The year before "Whale Rider" was bringing lumps to throats and tourists to the East Coast in roughly equal numbers. And before that "Rain" (2001), then "Snakeskin" (2001), "Stickmen" (2001), "Scarfies" (1999), etc.
In a few years time we might even consider the decade from the mid-nineties to be a mini golden-age of Kiwi movie making. The last time New Zealand could boast anything like this number of quality movies was back in the late 70's and early 80's when "Sleeping Dogs" (1977), "Goodbye Pork Pie" (1981), "Smash Palace" (1981), "Utu" (1983) and "The Quiet Earth" (1985) among others were picking up local audiences and International acclaim on a pretty regular basis. After seeing "The Quiet Earth", Jack Nicholson said that Bruno Lawrence was his favorite actor in the world, and Roger Ebert called "Smash Palace" one of the year's best films (imagine where New Zealand film would be today if they had kept that momentum going?).
All of which brings us, in a roundabout kind of way, to "The World's Fastest Indian". Roger Donaldson (who, along with Geoff Murphy, was responsible for most of New Zealand's 70's and 80's renaissance) has been trying to get this film made for decades, and it's easy to see why.
It's the story of Burt Munro, the man who in 1967 took a 40-year-old Indian V-Twin Scout to the Bonneville Salt Flats in Utah and set a world land speed records that still stand today. Sheesh, I reckon the really amazing thing about Munro is that he's not as famous today as Ernest Rutherford or Sir Edmund Hillary.
Roger Donaldson and Anthony Hopkins have done a great job of bringing Munro to life. Hopkins manages a serviceable Southland accent, and a deft way with twinkle-eyed old codgerdom that never sacrifices character for cliché, and remains credible no matter how unlikely the exploits he is asked to portray.
The same is true of the New Zealand support cast. Annie Whittle is delightful as Munro's Kiwi lady friend, and Aaron Murphy is solid and clear-eyed as young Tom from next door. Likewise the Americans at Salt Lake, who collectively portray a believable community of misfits and speed freaks, and who we understand when they take the slightly lost Munro under their wing.
The film sags a little in its Los Angeles-set centre. Munro's friendship with a transvestite receptionist Tina (Chris Williams) seems contrived, and doesn't really contribute to his journey. But with a funny and genuine Invercargill based first act, and a terrific sequence of set pieces that constitute its finale, "The World's Fastest Indian" is definitely a great entry into the list of good New Zealand-made movies.


Video


Presented in 1.78:1 widescreen, this transfer is presented in 1080p high-definition at 24 fps created using MPEG-2 compression. Much like the DVD release is reformatted from its original theatrical ratio of 2.35:1. This appears to have been the decision of the film's director and not the distributor, which is at first a little confusing. I struggle to comprehend why you'd change your intended ratio simply to please the average Joe viewer who apparently still doesn't like those 'black bars at top and bottom'! And keeping that ratio for the Blu-ray release seems a bit silly. However, despite this the open-matte transfer is actually a bit better than the theatrical ratio, which I found quite restricting squeezing information into the wide space. You can rest assured that although this is not the film original theatrical ratio, this reframing to 1.78:1 is in fact director approved. Now onto the meat of the transfer, how it looks. I wasn't blown away by the DVD release, there were a few flaws but overall it was a generally good transfer and upon receiving this Blu-ray disc I was excited to see this film in 1080p expecting something special. I was however let down, I found this image above average at best for the format, sharpness wasn't always maintained although fine detail can be seen. Grain was also an issue with some noise amongst the black levels, I also spotted some shimmer. These problems aside color balance is spot on with no bleeding of any kind while retaining vibrancy and skin tones appear natural.

Audio


Two audio tracks are included an English DTS-HD 5.1 in Hi-resolution and also a standard English Dolby Digital 5.1 surround track. For the purposes of this review I chose to view the film with its DTS-HD track. My current home theater set up can decode DTS-ES tracks but not HD tracks however the HD tracks are backwards compatible. Despite the fact that I cannot listen to this track at its full capability it's still an excellent sound track which is aggressive when need be and subtle and ambient as well, the dialogue is clear and distortion free and the mix makes ample and excellent use of the surround speakers. The bass channel is also present during the race scenes. This track is an improvement over the Dolby Digital as it has more kick behind it making for a more dynamic sound experience.

Optional subtitles are included in English for the hearing impaired and also in Spanish.


Extras


Magnolia Home Entertainment has ported over all the extras from the standard DVD release which includes an audio commentary, two documentaries, a collection of deleted scenes, a promo spot, a soundtrack spot and a bonus trailer. Below is a closer look at these supplements.

First we have a feature-length audio commentary by the film's writer/director Roger Donaldson. Donaldson talks about his obsession with Munro and his decades long endeavor to make this film. He comments on the real life Munro and the accurate portrayal that Hopkins delivered. Donaldson shares production details galore and is never boring or repetitive. This is a solid track that provides a wealth of information and makes a welcomed addition to this DVD release.

Next up is the "Making of The Worlds Fastest Indian" documentary that runs for 45 minutes 24 seconds. This clip feels like two extras bundled into one. The first half is very much a standard EPK style clip that features talking head shots of cast and crew telling us how great this film and their experiences while shooting it. It also features some behind-the-scenes footage as well as footage from the finished film. The second half of this supposed documentary are a collection of raw interviews with the cast and director discussing various tropics that include the director, the script, Anthony Hopkins and William Lucking who plays Rolly.

Donaldson's original 1971 documentary on Munro is also included, entitled "Offerings To The Gods Of Speed" this piece runs for 27 minutes 27 seconds. This is a portrait of the man's life and his obsession with motorcycles. This is a fascinating look into this eccentric figure that features some wonderful footage of the man himself racing his beloved Indian motorcycle. Magnolia has hit a home run including this vintage film as part of these extras.

The disc also includes a collection of 4 deleted scenes that include:

- "Grantsville County Clinic" which runs for 48 seconds, Burt refuses treatment for his angina because it costs too much.

- "You Crazy Or Something?" runs for 1 minute 48 seconds, Burt's car overheats on a deserted stretch of road, eventually a truck passing by offers him some aid and tows him.

- "Filler-up" runs for 1 minute 4 seconds, Burt sneakily takes more petrol than he actually needs while at the salt flats.

- "Be Happy The Way You Are" runs for 25 seconds, Burt tries to convince Tina into being happy about the way god made him/her and that having a sex change should not be an option.

Also included on the disc is the "Southland: Burt's Hometown of Invercargill" tourism spot which runs for 2 minutes 55 seconds, this is a glorified commercial about that part of New Zealand.

A single page of information is also provided, this soundtrack promo tells you were you can buy it.

Rounding out the extras are some bonus trailers for:

- "HDnet" promo spot which runs for 31 seconds.
- "The Lost City" which runs for 2 minutes 15 seconds.
- "District B13" which runs for 1 minute 43 seconds.


Overall




The film has been reviewed by Graeme Tuckett and was first published in The Captial Times. Review used with permission, the specs and extras for this release was reviewed by Noor Razzak. © 2007 Graeme Tuckett / Noor Razzak.
| | | | | |
| --- | --- | --- | --- | --- |
| The Film: A | Video: B- | Audio: A | Extras: A | Overall: A- |