The Film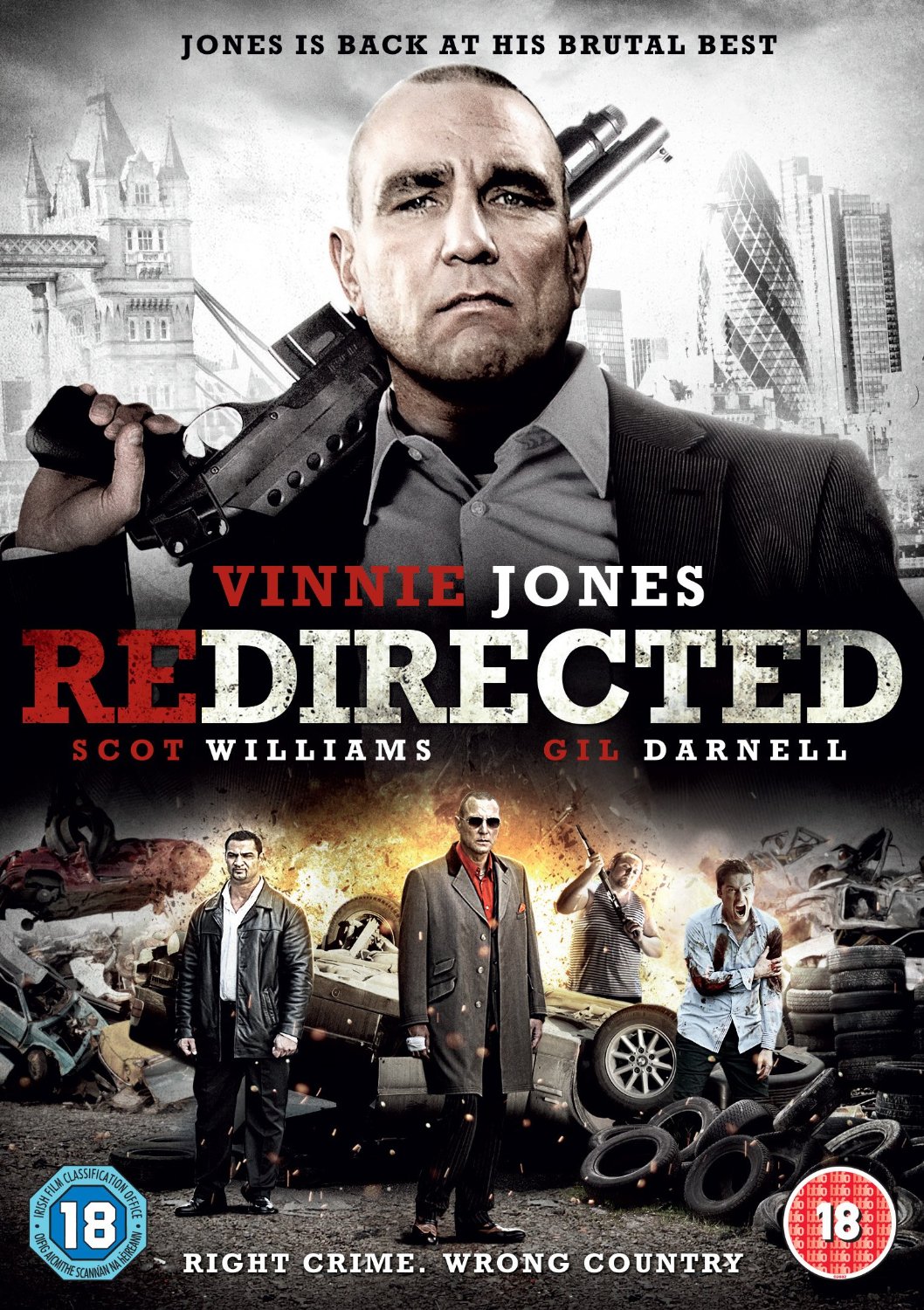 ***This is an A/V and Extras review only. For reviews on the movie from various critics, we recommend visiting HERE.***

Right crime. Wrong country.

Four friends - turned first-time robbers, get stranded in Eastern Europe through a series of misadventures and have to find their way back home. To do so, they'll have to overcome hit men, whores, corrupt cops, smugglers and more, all while rediscovering each other as friends.

Video


Koch Media have licensed the British-Lithuanian co-production "Redirected" from Content Film, and have decided, at time of writing, to release it on DVD only. The film is presented on DVD in the original aspect ratio of 2.35:1 and is anamorphic. Unfortunately, there is one major unforgivable issue.

Despite the fact that when they took the feature to the BBFC a second time (first time was for the theatrical release) and the BBFC list a run time of 94 minutes, Koch Media have inexplicably used an NTSC->PAL transfer for their final product which is just filled with horrible combing effects throughout. When items are stationary it isn't noticeable, but as soon as a character moves their head, or a car drives past, the combing becomes such a problem that even those who aren't familiar with such issues would become rather pissed off. Apart from the combing, the transfer is actually alright, and looks just how you would expect a b-movie starring Vinnie Jones to look. Using various RED cameras (Epic, One MX, Scarlet X), the transfer looks clean, and whilst the details look great when there is no movement, they are all but eradicated in motion thanks to the combing. Colours are okay, blacks deep, and skin tones good. There are no signs of edge enhancement, aliasing or dirt. However, the combing is so problematic, it ruins the viewing experience.

The film is uncut and runs 99:04.

Audio


Koch Media have provided us with a single Dolby Digital 5.1 (448kbps) which is in English for the vast majority, but includes some dialogue in Lithuanian and Russian. This is a very basic track which doesn't really utilise the surrounds or the LFE much, outside of the formulaic but well suited score by Paulius Kilbauskas and Domas Strupinskas. It's a shame really, as there are actually quite a lot of opportunities for the surrounds to become a focus point, with a number of high energy action sequences throughout. Dialogue feels very central and flat throughout, but never mumbled and always clear. There are no issues with drop outs, scratches or background hiss.

Optional English HoH subtitles have been included, whilst regular English subtitles are forced for all non-English dialogue.

Extras


Just a start-up trailer for "Cheap Thrills" (2:29).

Overall


A massive success in Lithuania, it seems unfortunate that "Redirected" is nothing more than your typical Vinnie Jones DTV effort. It has a couple of funny moments, but is overall rather dire. The poor quality of the transfer and lack of extras means that even the fans will likely be very disappointed in this release.

| | | | | |
| --- | --- | --- | --- | --- |
| The Film: D | Video: D | Audio: C | Extras: E- | Overall: D |