The Film

***This is an A/V and Extras review only. For reviews on the movie from various critics, we recommend visiting HERE.***

Scholes, Giggs, Neville, Neville, Butt and Beckham… The Class Of '92 transformed a football team, won trophies, international caps and ushered in a new era for football…

Now meet Hunter, Fallis, Keegan, Kurtz and Amoako. They followed in their predecessors' illustrious footsteps and were on the verge of matching their achievements in one record-breaking season.

And then it all fell apart.

Olly Hunter (Jack Donnelly – Atlantis) is the bankable brand of the team; Danny Keegan (Ryan Pope) the millionaire socialist; Stevo Fallis (James Rastall) the dirty player and practical joker; Kwasi 'Modo' Amoako (Matthew Avery) is a Ghanaian who likes the high-life and lives a rapper's lifestyle and 'Kurtzie' (Jonathan Broke) is the German keeper with an obsessive personality. They are the heart and soul of the United team who are only a few hours away from a historical treble.

How did it all go pear-shaped? The unraveling of their season is told in interviews with the players and, climactically, in a toe crunching reunion with the players - and their WAGs.

Video


Metrodome Distribution has released the British football mockumentary "United We Fall" on to DVD only (at time of writing) in the United Kingdom. The transfer is anamorphic and is at an aspect ratio of 1.78:1 (imdb states the original aspect ratio as 1.85:1). It's a strong transfer, with nothing to complain about.

Filmed in a documentary style, the vast majority of the feature is made up of interviews with the various characters. The locations do differ slightly between characters, but are generally in internal settings. Colours are excellent throughout, especially the lighter whites, beiges, and blues. Blacks are deep and inky at all times with little crush, with Modo's shirt the best item to showcase the clarity of details in blacks. Like the colours, details are also very good. Whether it be Kurtz's gelled hair, Steve's horribly purple decor, Modo's stubble, or the patterns of a pint glass holding beer, there are no issues with clarity or sharpness. There is a slight drop in quality in some of the very brief archive footage, but that is to be expected. Of course, the high quality of this transfer is to be expected for such a new feature. I can't confirm it 100% (not even in the end credits), but it certainly appears to be shot on digital based on the highly glossy feel, so there are no scratches in the print. There are no obvious signs of edge enhancement, though some minor banding can be seen in the footage on the boat, as well as some slight aliasing along the boat's guard rails.

The film is uncut and runs 85:54.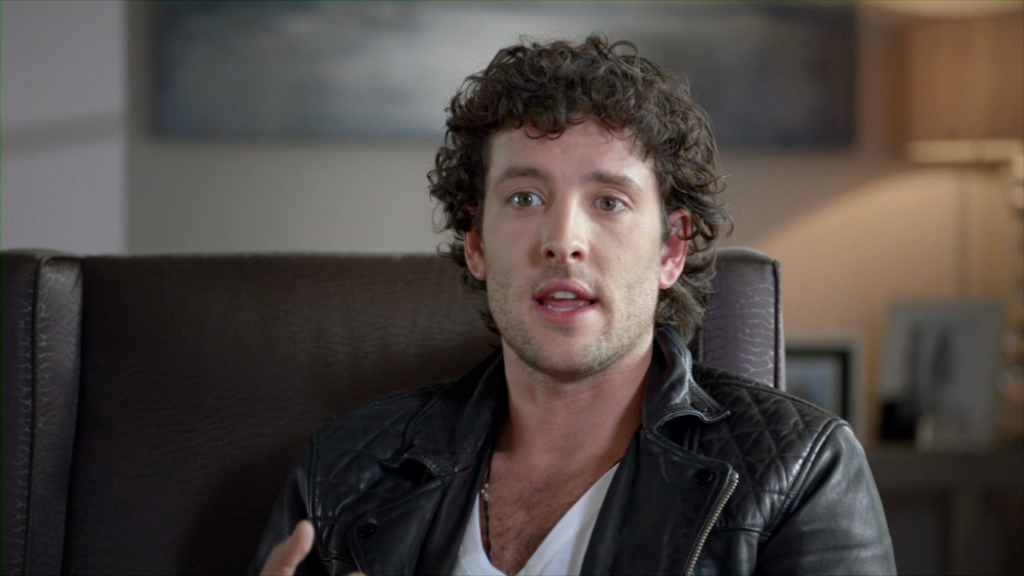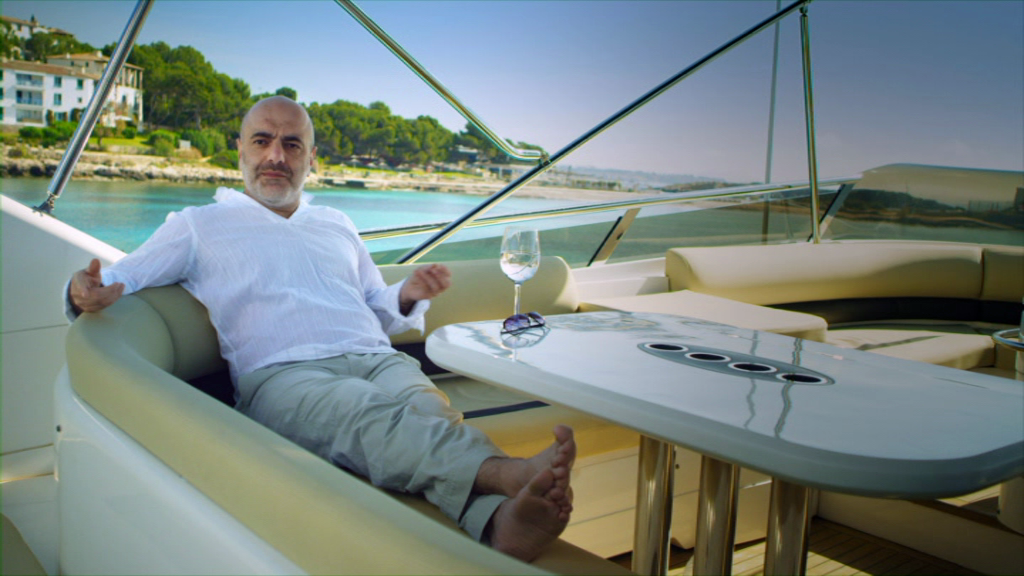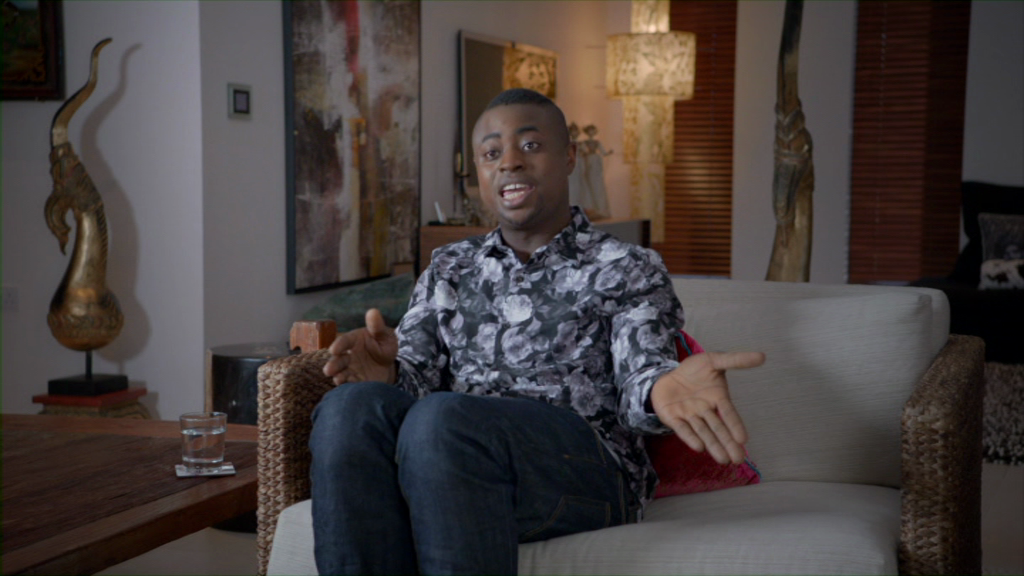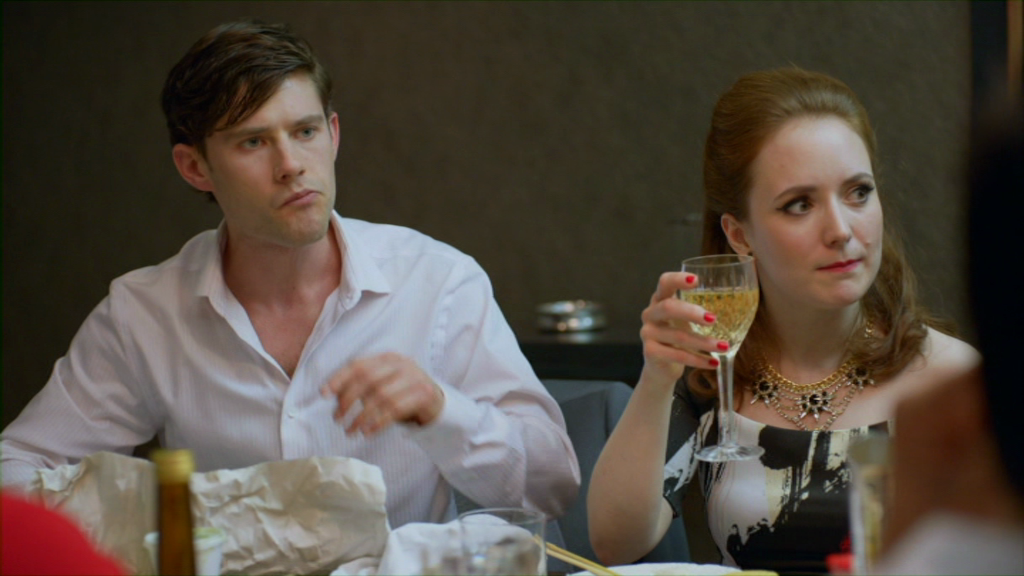 Audio


Metrodome Distribution have provided a singled English Dolby Digital 2.0 Stereo track for this film, which is adequate. Whilst a 5.1 track would have been welcome, there would be few chances for the surrounds to excel due to the mockumentary interview style. Saying that, the channel separation could certainly have been better utilised with this stereo effort, especially during the scene with all the footballer's and their wives eating dinner. However, dialogue is crystal clear at all times, and never sounds flat, and volume levels are consistent throughout. There are no issues to speak of such as drop outs, scratches or background hiss. A commendable effort with no issues, but still room for improvement in the overall design.

No subtitles are included.

Extras


The first extra is a comedy "Jump for Ghana" music video (2:33) starring the character Modo (Matthew Avery). It's quite a fun little tune all be told, though I doubt anybody would sit through it numerous times. It also plays over the end credits of the movie.

Next we have some deleted scenes:
- Play All (3:26)
- "Kurtz on Celebrating Victories" (0:27)
- "Kurtz Meets a Really Dangerous Pig" (1:30)
- "Stevo's Dad Gives Him a Strange Present" (1:28)
These scenes are essentially additional interview segments with a couple of the characters that the director perhaps thought didn't quite fit the pace or tone of the final feature. They are worth listening to, especially the scene with Steve who is easily the funniest character in the movie.

"The Dangers of Improvisation" extras are a series of outtakes:
- Play All (4:28)
- "Kurtz Can't Deal with Hot Milk" (1:12)
- "Modo, a Couple of Oranges and a Tin of Fish" (0:59)
- "Olly Tries to Show Off His Tribal Tattoos" (0:54)
- "Steve Has a Theory About Kurtz's Goalkeeping Skills" (0:42)
- "The Noel Gallagher" (0:38)
These outtakes are just simple line fluffs during particular scenes where the cast members struggle to keep their composure. Not really much else to say.

There are also some start-up trailers:
- "The Guvnors" (2:00)
- "Meet the Firm: Revenge in Rio" (1:33)
- "Goal III: Taking on the World" (1:18)

Overall



| | | | | |
| --- | --- | --- | --- | --- |
| The Film: C | Video: B+ | Audio: B | Extras: D | Overall: C |