The Film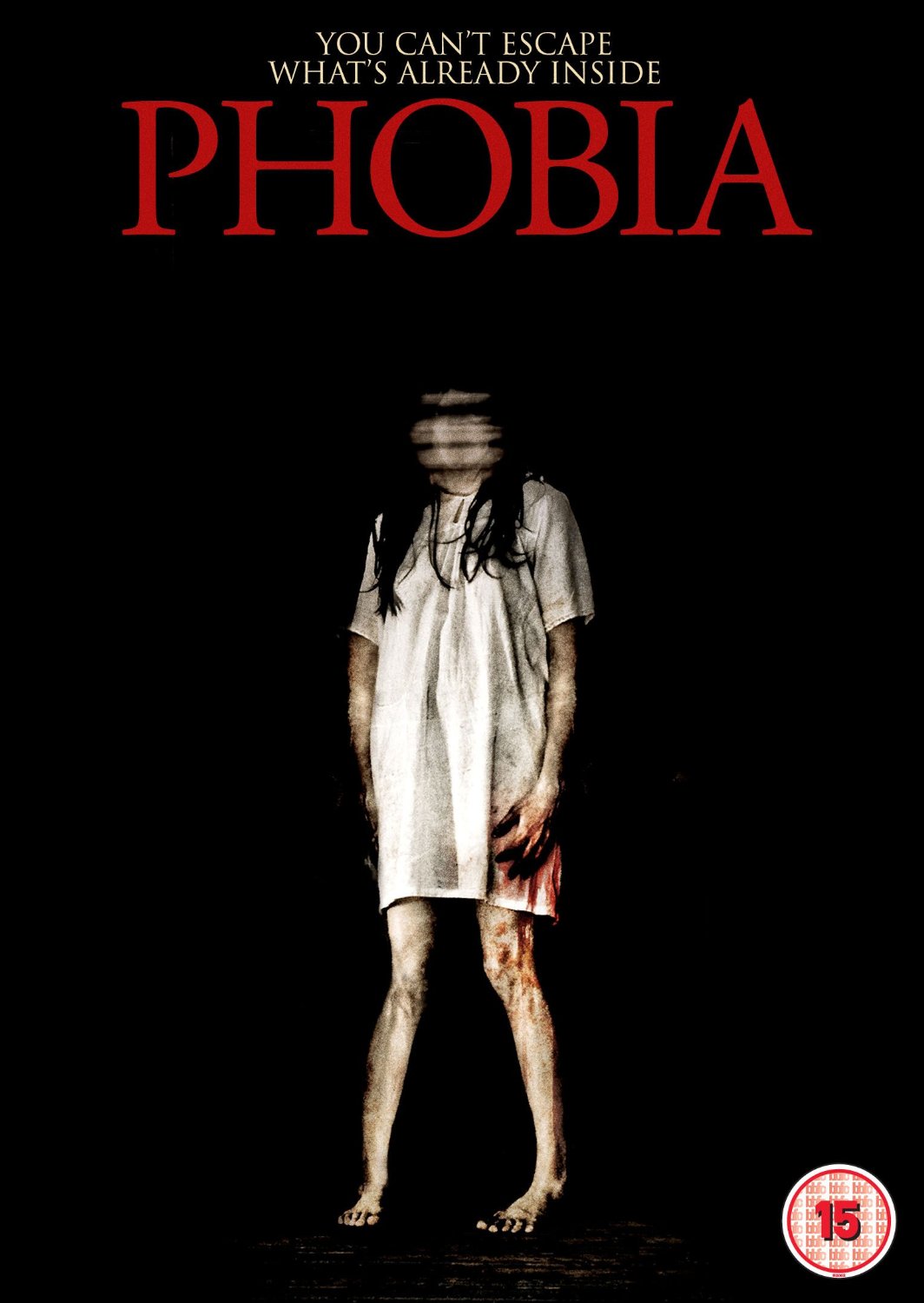 ***This is an A/V and Extras review only. For reviews on the movie from various critics, we recommend visiting HERE.***

You can't escape what's already inside.

Jonathan is trapped and afraid. Unable to leave the house since his wife died, he can't function outside the safety of his own four walls – and then those walls start closing in. Unable to tell reality from delusion and under assault from ghosts of the past, his dread and self-loathing escalate, giving birth to an onslaught of twisted, waking nightmares.

Are these murderous visions all in his mind… or is he the victim of a very real and almost unspeakable evil? Time – and a brutal, bloody body count – will tell.

Video


Image Entertainment, part of RLJ Entertainment, have released the independent agoraphobic horror movie "Phobia" on to DVD in the United Kingdom in an aspect ratio of 1.78:1 (original aspect ratio is likely 1.85:1). The transfer is anamorphic, and is the definition of mediocre.

Cinematographer Mike Aransky (The Land of College Prophets) and director Rory Douglas Abel, have intentionally opted for a very dull and muted colour scheme for the movie, giving the atmosphere a very enclosed and lifeless tone in keeping with the agoraphobic basis for the plot. Unfortunately, the lack of vivid imagery also removes the feeling of depth from the feature, and also leads to meddling levels of details. Whilst close-ups can show some good fine points, such as the hair on Jonathan's fingers as he sits at his computer, particulars in the shadows are almost erased of clear detail. For a horror film, the black levels are very poor, often looking closer to grey, and this is especially true in the darkened scenes where Jonathan starts seeing things. There are several instances of posterisation on the back of Jonathan's shirt, the most obvious occurrences being at 40:58 and 41:59. There is also some signs of banding on some of the walls during the darkened scenes, and some obvious aliasing during scenes with better lighting. The print itself appears to be relatively clean, with no dirt or scratches, but the presentation overall is disappointing.

The film is uncut and runs 80:37.

Audio


Two audio options are included:
- English Dolby Digital 5.1
- English Dolby Digital 2.0 Stereo

For my viewing, I opted for the English Dolby Digital 5.1 track, though it should be noted that the disc plays the Stereo track by default. Like the transfer, the audio is pretty disappointing, with very simplistic design and channel separation. Bar the occasional thud and environmental effect, the surrounds and LFE are kept almost exclusively for the by-the-numbers score by John Avarese (Camp Dread). Dialogue is generally clear at all times, but one scene that starts at 11:29 has a noticeable drop in dialogue volume levels, and a scene at 58:02 includes a couple of lines that are tinny and lack clarity. There aren't any drop outs, or pops in the track, and I didn't notice any background hiss.

No subtitles have been included.

Extras


The main extra here is an audio commentary with director Rory Douglas Abel and producer Elias. Although the film may be below par, I thoroughly recommend this commentary to anybody with an interest in the trials and tribulations of making a low budget horror movie. Their passion for the project shines through, and it is obvious both these guys are good friends by the way they never stop sounding enthusiastic. There is plenty of great information to be had here, including getting people to work on deferred pay, tidbits about the story and characters, Debbie Rochon, the decision to not use CGI (mainly budgetary), and much much more.

Deleted Scene #1 (0:37) has Jonathan and Bree in his wife's old part of the house, and some additional dialogue between the two in the corridor. This appears to have been trimmed from the part of the film where Jonathan is giving Bree a tour of the house.

Deleted Scene #2 (0:39) is more dialogue from the house tour, with Bree and Jonathan making plans at the front door as Bree leaves the house.

There are also some start-up trailers:
- "Day of the Mummy" (1:04)
- "Camp Dread" (1:21)
- "Varsity Blood" (1:06)

Overall


Not a great film, or presentation, but the commentary will be of interest to budding low budget film makers.

| | | | | |
| --- | --- | --- | --- | --- |
| The Film: D | Video: D+ | Audio: C- | Extras: C+ | Overall: D+ |