The Film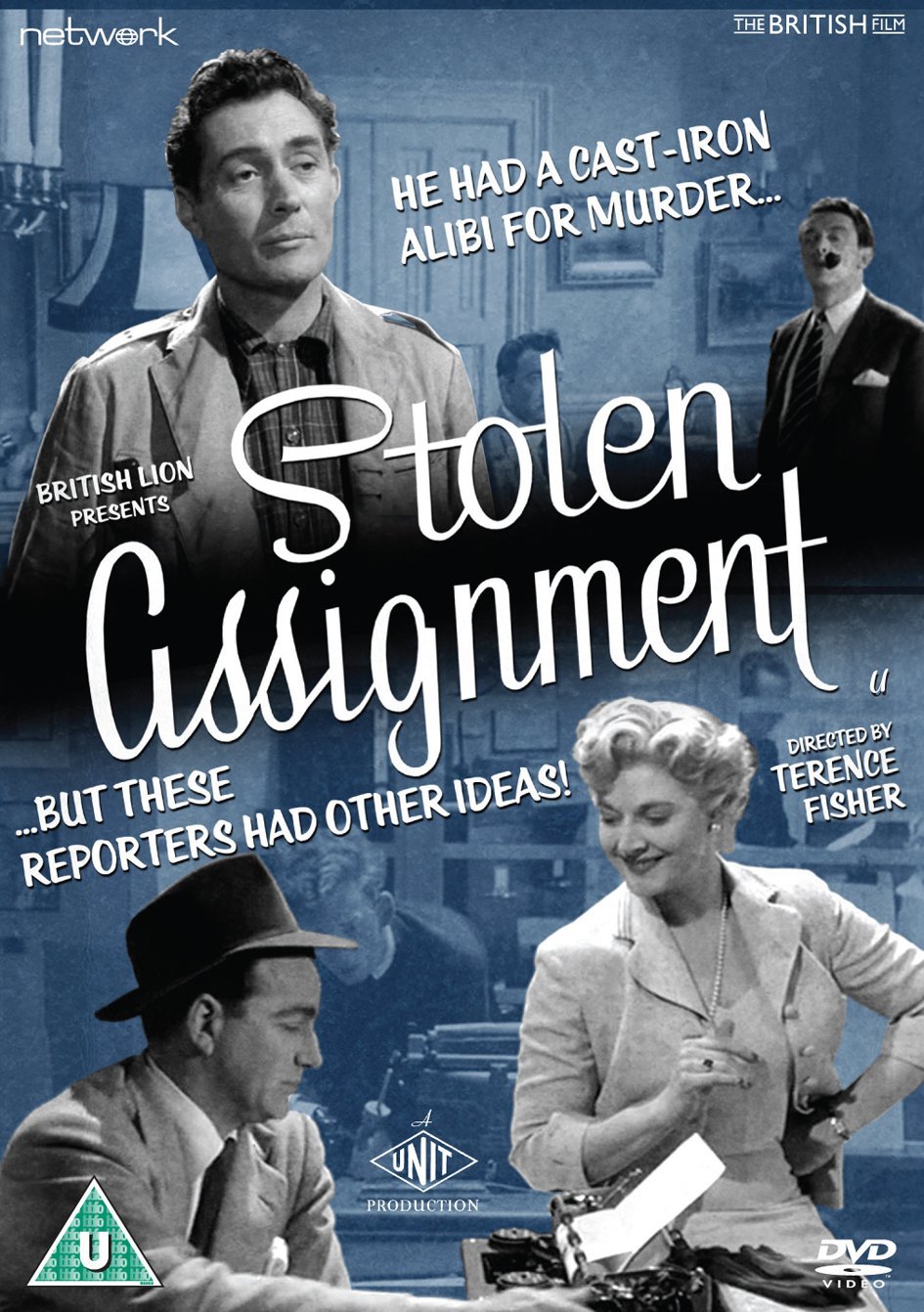 Stolen Assignment (Terence Fisher, 1955)

A 'B' film, Stolen Assignment, directed by Terence Fisher in 1955, was part of a series of films featuring the investigative crime reporter for the Sunday Star Mike Billings (John Bentley) and his girlfriend (and female counterpart) Jenny Drew (Hy Hazell). The film followed 1954's Final Appointment, also directed by Fisher (and in which the role of Jenny Drew had been played by Eleanor Summerfield) and was in turn followed by The Diplomatic Corpse (Montgomery Tully, 1958) and Dead Lucky (Montgomery Tully, 1960). In the latter two films, the roles of Billings and Drew were played by entirely different actors. A couple of years later, of course, Terence Fisher would go on to develop the signature style for which he became most famous, with his triumvirate of horror films for Hammer: The Curse of Frankenstein (1957), Dracula (1958) and The Mummy (1959).

Stolen Assignment was apparently shot at Bray Studios during a lean period for Hammer, who in 1954 had suggested that during the coming year, they would deliver seven colour feature films and eight widescreen short features. Downturns in cinema attendance and the impending arrival of commercial television, following the Television Act of 1954 which attempted to break the BBC's monopoly (ITV would begin broadcasting in late 1955), led to Hammer's bold plans for their 1955 schedule being scuppered. The films shot at Bray Studios during this time were independent productions (Stolen Assignment was put together by the Association of Cinematograph Television and Allied Technicians) and, latterly, episodes of The Errol Flynn Theatre (1956-7) (see Meikle, 2008: 25).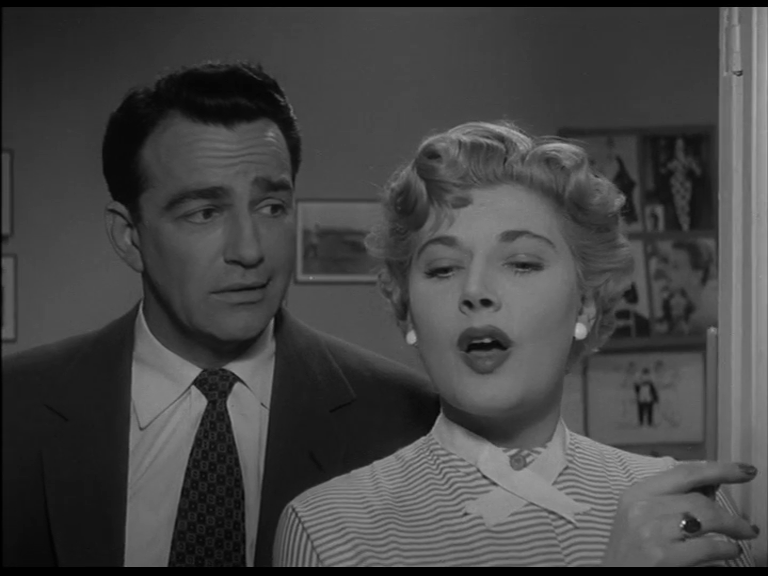 Stolen Assignment was one of nineteen support features/'B' films that Fisher directed between the release of his last main feature, So Long at the Fair, in 1950 and the release of The Curse of Frankenstein in 1957. The majority of these 'B' films, thirteen of them, were crime pictures. Peter Hutchings has suggested that the British 'B' movie of this era was comparable more with the 'poverty row' productions of studios like Republic than with the more subversive American films noir that, citing James Naremore, Hutchings reminds us 'were actually too expensie to be Bs and in fact fell into an intermediate category between "B" and "A" productions (B+ perhaps)' (Naremore, cited in Hutchings, 2001: 58). These British 'B' films were usually shot for between ten and twenty thousand pounds, on a schedule that could range from ten days to three weeks (ibid.). Rushed production schedules resulted in a very 'flat' aesthetic dominated by little camera movement and rushed lighting set-ups. This led to films that were 'visually static and talkative, with only intermittent bouts of action'; the films themselves, especially in comparison with subtly subversive American films noir, often expressed 'utterly conventional' 'values and ideas' (ibid.: 59). Hutchings cites one critic's appraisal of Fisher's 1952 Wings of Danger as representing the values of this run of 'B' pictures: 'Thriller with a moral ending, in which the good people survive and the bad ones don't. In this, as in other ways, quite unremarkable' (quoted in ibid.).

As Hutchings notes, within this production context – especially as compared with, for example, low-budget British exploitation films produced in the 1970s – there was little room 'for a director to intervene into or manipulate a particular film in ways that could be seen as authorial' (ibid.). Perhaps because of this, the British 'B' films of the 1950s come across as 'too straight, morally and aesthetically, to sustain "alternative" or transgressive readings' and thus have not developed the same kind of cult following that low-budget British exploitation films of the 1970s have (ibid.). As a result, despite the critical attention that has been paid towards Fisher's later career as a 'horror auteur', very little has been written about Fisher's 'B' films, which in terms of volume comprise the majority of his output during the 1950s. However, as Hutchings asserts, some of these films exhibit the themes of Fisher's later horror films: for example, 'the dangerousness of desire, of succumbing to impulse' (ibid: 60).

A film which touches on this central theme within Fisher's work, even if it doesn't explore it overtly, Stolen Assignment focuses on the disappearance of Margaret Crossley, the wife of Henry Crossley (Patrick Holt), a man of leisure who uses his wife's wealth to enable him to pursue his love of painting. Margaret's disappearance is noted by her aunt, Ida Garnett (Joyce Carey), who confronts Henry. (Henry, in response, tells Ida in relation to Margaret's sudden disappearance, 'Isn't that like her, so irrational?')

Meanwhile, at the offices of the Sunday Star Jenny Drew complains to her sub-editor, Percy Simpson (Charles Farrell), that she wants to be taken off the celebrity column and given a crime beat. 'You're the best social hound in the business, and the big boss likes your work', she is told in response. Jenny's lover, Mike Billings, the paper's star crime reporter, gets wind of the disappearance of Margaret Crossley via the newspaper's copy boy, Danny Hudson (Michael Ellison), who happens to be the nephew of the Crossley's housekeeper (Violet Gould).

After the story makes front page news, the police receive an anonymous tip-off from an informant who claims that Henry has killed Margaret and buried her in the gardens of their house. Mike liaises with the detective in charge of the investigation, Inspector 'Corkie' Corcoran (Eddie Byrne). The police search the Crossley home but fail to discover Margaret's body: the body is found elsewhere, in an isolated rural location. Margaret has been strangled. Jenny decides to investigate on her own, following Margaret's last known footsteps. However, she is abducted by an associate of Ida's; this, along with the discovery of an alibi for Henry – he claims he was with his model, Stella Watson (Kay Callard), with whom he has been conducting an affair – throws suspicion on Ida. However, this is a red herring: Henry's alibi is revealed to be a false one.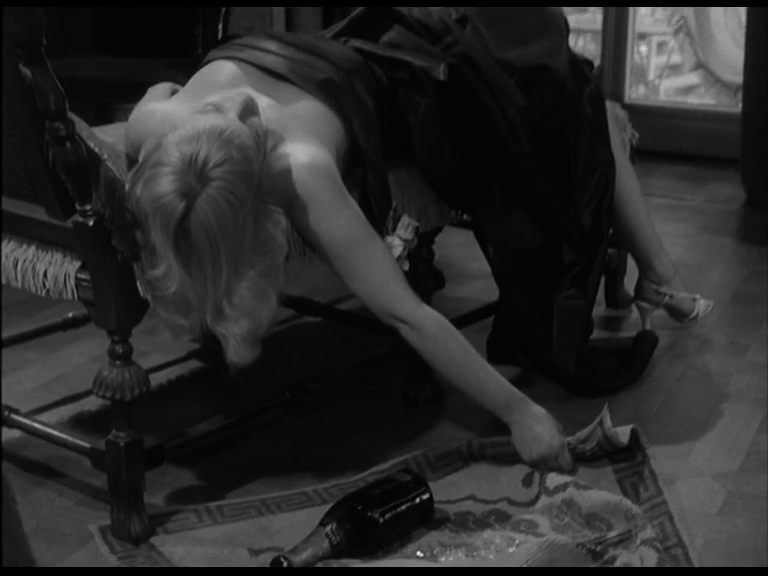 The film begins with a shot of a beautiful young woman laying passively across a chaise longue, one arm hanging over the edge of the piece of furniture, where it is clutching a rug; a bottle of alcohol lies next to the chair. The young woman appears to be dead, the victim of a murder… but she stirs. 'How much longer?', she complains, 'My neck's killing me'. 'All right, Stella. You can relax now', a male voice, revealed to belong to 'man of leisure' Henry Crossley (Patrick Holt), asserts. Crossley is painting a picture: Stella Watson (Kay Callard), the 'victim', is his muse. 'Thank Heavens for that', Stella declares, 'I was beginning to feel like a corpse'.

With this opening sequence, Fisher wrongfoots the audience – firstly, into thinking that the film has opened with the aftermath of a murder, which is revealed in fact to be a sitting between a painter and his subject; and secondly, after the reality of the situation has been revealed, into thinking that the scenario is wholly innocent. Despite his protestations that he is innocent of the murder of his wife, Crossley's staging of this scenario of murder, which involves his occasional lover Stella in the role of the victim, suggests a perversity at the heart of this man of leisure.

The film alludes to the depraved artist archetype which has proved ripe for exploitation within the horror genre, in films such as Mystery of the Wax Museum (Michael Curtiz, 1933), Bucket of Blood (Roger Corman, 1959), Peeping Tom (Michael Powell, 1960), Color Me Blood Red (Herschell Gordon Lewis, 1965) and Tenebre (Dario Argento, 1981). Some have suggested that this archetype has its roots in Gothic fiction's exploration of the 'Byronic Fatal Man' who 'dreams of perfecting the world by committing crimes' (Mario Praz, quoted in Spooner, 2010: 253). Thomas De Quincey's 1827 essay 'On Murder Considered as One of the Fine Arts' offers a satirical account of 'murder as an artistic act that can be assessed according to aesthetic criteria', that murder's 'most perfect form is productive of the sublime, the sensation of awe and terror validated by Edmund Burke as expanding the mind and enabling apprehension of the infinite' (ibid.). It's a theme touched on by, for example, novels such as Oscar Wilde's The Picture of Dorian Gray (1891) and Patrick Suskind's Perfume (1985).


In light of later developments within the narrative, the opening scene of Stolen Assignment, depicting Henry's painting of Stella, seems like an attempt by Henry to replay the murder of his already-dead wife, to take the traumatic image of his wife's strangled body and represent it, within a more aesthetic framework, as a work of art. When Ida enters and makes disapproving comments about Henry's painting, he tells her, 'This is modernism'. The iconography within the scene (Stella's supine body on the chaise longue, recalling Fuselli's 'The Nightmare' sans the visiting incubus) foregrounds the notion of woman-as-passive-victim; Henry's need to revisit this scenario suggests a primal scene of sorts – much like the type of primal scene that would be foregrounded in examples of the thrilling all'italiana during the 1960s and 1970s (for example, the child's drawing of his father's murder in Dario Argento's Deep Red/Profondo rosso, 1975, or the mysterious painter's restaging of the death of St Sebastian in Pupi Avati's The House with Laughing Windows/La casa dalle finestre che ridono, 1975). Like Avati's later film, Stolen Assignment also explores rural stereotypes: in a scene that wouldn't seem out of place in The League of Gentlemen (BBC, 1999-2002) after Margaret's corpse has been found, the local man who made the discovery asserts, 'There's plenty of strangers about, tramps and gypsies. We've all been losing chickens', before suggesting that the 'tramps and gypsies' believed to be responsible for the thefts of chickens may in some way have been responsible for Margaret's murder.

The film's approach to gender politics is interesting but ultimately conservative. Henry lives off his wife's inheritance, which allows him the space in which to pursue his hobby, painting. He and Margaret have an unusual relationship and have very little to do with one another. As Henry reminds Ida when, at the start of the film, she asks about Margaret's whereabouts, 'You know just as well as I do, Margaret does just as she likes'. Similarly, to the police he states that 'She [Margaret] will turn up when she feels like it'. Likewise, Jenny and Mike's relationship is characterised by a struggle for power. Reacting against the patriarchal status quo, Jenny wishes to abandon the celebrity gossip column she's been (stereotypically) tasked with to pursue a crime beat, but the paper's editor resists the idea. However, she seizes the opportunity to follow Mike; she helps with the investigation into Margaret's death, telling Mike sarcastically, 'And thanks for letting me tag along. It's been very nice seeing how a real crime reporter does his work'. However, Jenny's prime discovery is the alibi for Henry, which is later revealed to be false: Stella has lied to help him cover his tracks. Furthermore, when Jenny takes it upon herself to investigate Margaret's last known movements, she unwittingly puts herself in peril and is abducted by a male acquaintance of Ida's, one of the 'tramps and gypsies' that the locals suggest have been stealing chickens. Jenny is thus subtly put in her place by the narrative, with Mike telling her towards the end of the film, 'From now on, I don't want your help, you understand? You're always around when I don't want you! Just like a woman!'




The film is uncut and runs for 59:47 mins (PAL).


Video


Stolen Assignment is presented in its original aspect ratio of 1.33:1. The film was shot in monochrome on 35mm and the transfer is pleasing, with a good level of detail present within the image and strong contrast. The source for the transfer is clean and free of any significant damage. It's a handsome, pleasing presentation.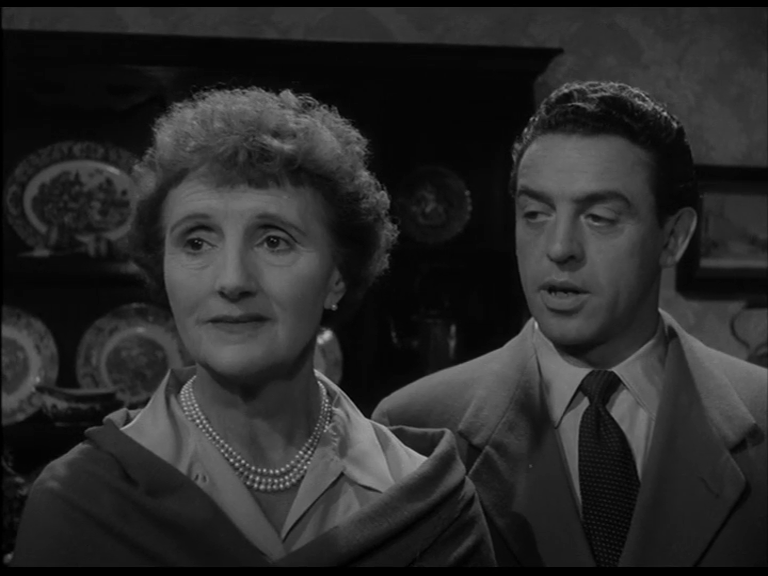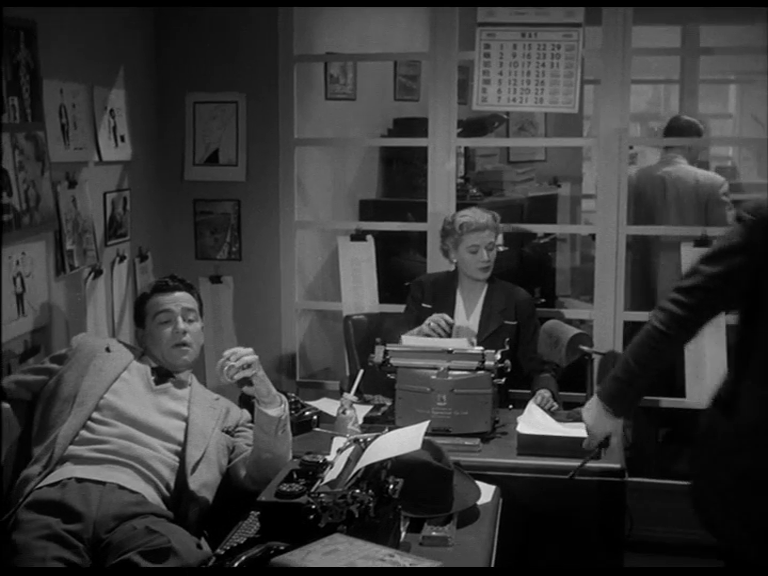 Audio


The Dolby Digital 2.0 mono audio track is clean and clear throughout. Sadly, there are no subtitles.

Extras


The disc is barebones: there are no 'extras' whatsoever.

Overall



Stolen Assignment is an entertaining little film. Like many British 'B' pictures of the era, it's ultimately quite conservative and can be quite static in terms of its narrative. Nevertheless, the two leads are engaging, and Patrick Holt is suitably slimy as Henry Crossley. These 'B' pictures are mostly quite anonymous in terms of their authorship, though some of what would become Fisher's signature themes (the dangers of desire; a dialogic examination of female resistance to patriarchy) can be seen in here if one chooses to look closely enough. Given the brevity of the film, it's a shame that Network haven't packaged it with Fisher's other Billings and Drew picture, Final Appointment, or included any contextual material. Nevertheless, it's a fine release and it's great to have films such as this on DVD.

References:
Hutchings, Peter, 2001: British Film Makers: Terence Fisher. Manchester University Press

Meikle, Dennis, 2008: A History of Horrors: The Rise and Fall of the House of Hammer. Maryland: Scarecrow Press

Spooner, Catherine, 2010: 'Crime and the Gothic'. In: Rzepka, Charles & Horsely, Lee (eds), 2010: A Companion to Crime Fiction. London: John Wiley & Sons: 245-



For more information, please visit the homepage of Network and take a look at Network's The British Film page.

This review has been kindly sponsored by: