The Film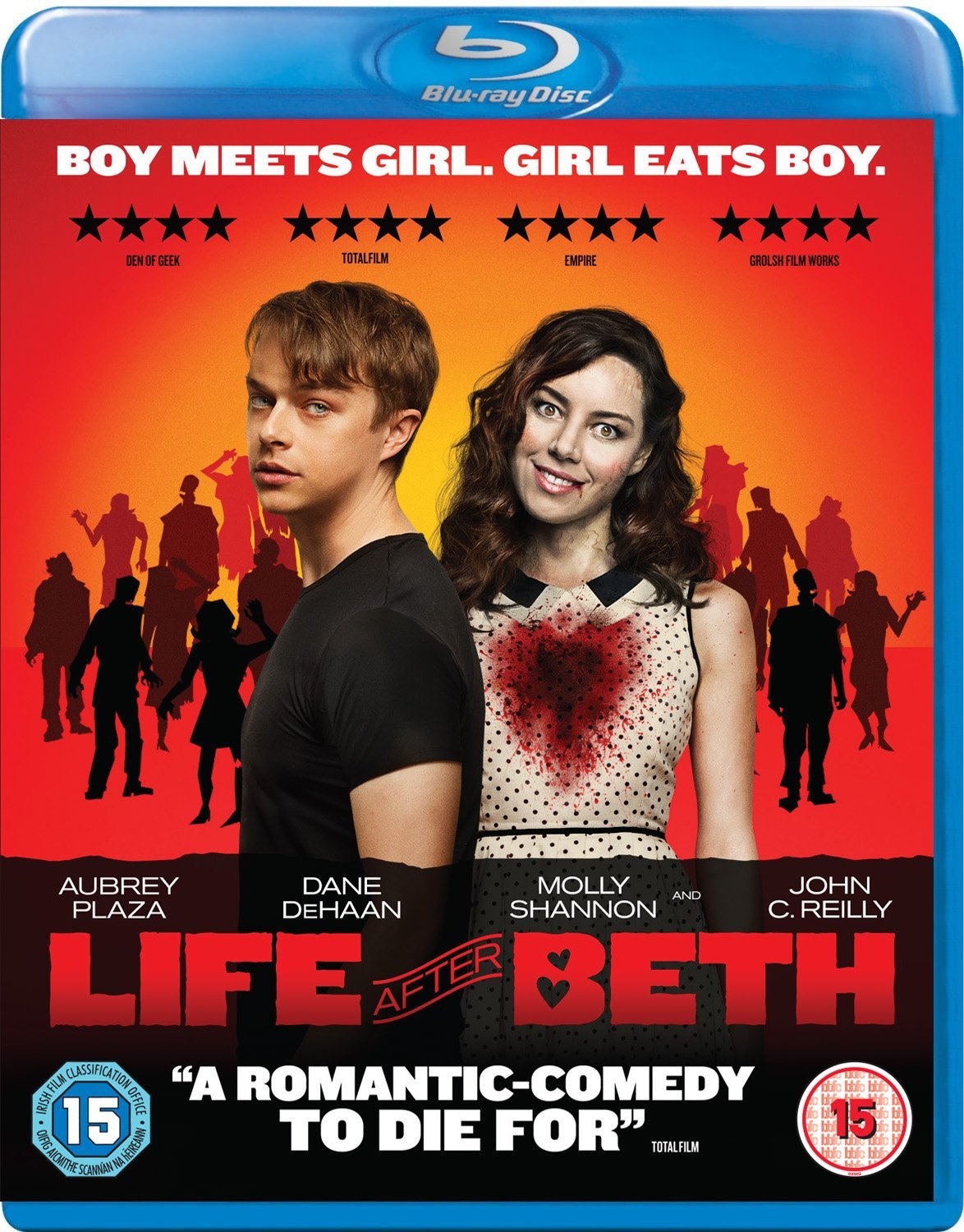 ***This is an A/V and Extras review only. For reviews on the movie from various critics, we recommend visiting HERE.***

Boy meets girl. Girl eats boy.

Zach is devastated by the unexpected death of his girlfriend, Beth. But when she miraculously comes back to life, Zach takes full advantage of the opportunity to share and experience all the things he regretted not doing with her before. However, the newly returned Beth isn't quite how he remembered her, and before long Zach's whole world takes a turn for the worse.

Some girls just want to watch the world burn.

Video


Koch Media have released the zombie romantic comedy "Life After Beth" on to Blu-ray in the United Kingdom using the original aspect ratio of 1.85:1. The transfer uses an AVC MPEG-4 encode, is in 1080p, and looks pretty good.

The transfer here is actually kind of interesting. Filmed on digital using an Arri Alexa camera, the film had fake grain added to it in post-production to take away the glossy digital feel. The film makers also decided to subdue the colours, and the more Beth (Aubrey Plaza) deteriorates as the story moves on, the more the palette changes too. I've seen a few digitally filmed movies with fake grain added to it, and often, it looks quite obvious and unnatural. In this instance, I don't think I'd have been able to tell the film had been shot on digital if I hadn't read about it beforehand, with the grain structure light and natural looking. Blacks are deep and inky, and I only noticed some very minor crush. Details are very good throughout, especially every small blemish in the faces of the characters, and in Beth's deterioration. Mid-range details aren't quite as strong, but still above average. I did unfortunately spot a couple of instances of minor encoding issues, but nothing particularly noteworthy. The transfer isn't quite A-grade material, but it is a great presentation with no major causes for concern such as damage, aliasing or edge enhancement.

The feature is uncut and runs 88:46.

Audio


This release features just a single audio option; English DTS-HD Master Audio 5.1. It's a pretty good well-rounded track. Considering the genre, this film doesn't really have the busiest audio track out there, but the surrounds and LFE make good use of what we do get. The score is very fitting for the tone of the film, with some relaxing tracks to try and make Beth less violent. The surrounds make good use of the environmental effects, such as insects during the hike and footsteps, whilst gun shots show good directionality and get an extra boost from the LFE. Dialogue is clear throughout, though I did find the a couple of scenes at the start to be slightly quieter than the rest of the feature. There are no issues with dropouts, scratches, pops, or background hiss. It won't win any sound design awards, but the Blu-ray represents the product well and without fault.

Optional subtitles are included in English for the hard-of-hearing.

Extras


Start-up Trailers (4:20, 1080p):
- "Hector and the Search for Happiness" (1:54)
- "Obvious Child" (2:24)

Overall


This is an enjoyable little flick that genre fans will certainly find worthy of a purchase, but I did think some areas needed tightened up. It receives a solid A/V presentation from Koch Media.

| | | | | |
| --- | --- | --- | --- | --- |
| The Film: C+ | Video: B+ | Audio: B+ | Extras: E- | Overall: C+ |