The Film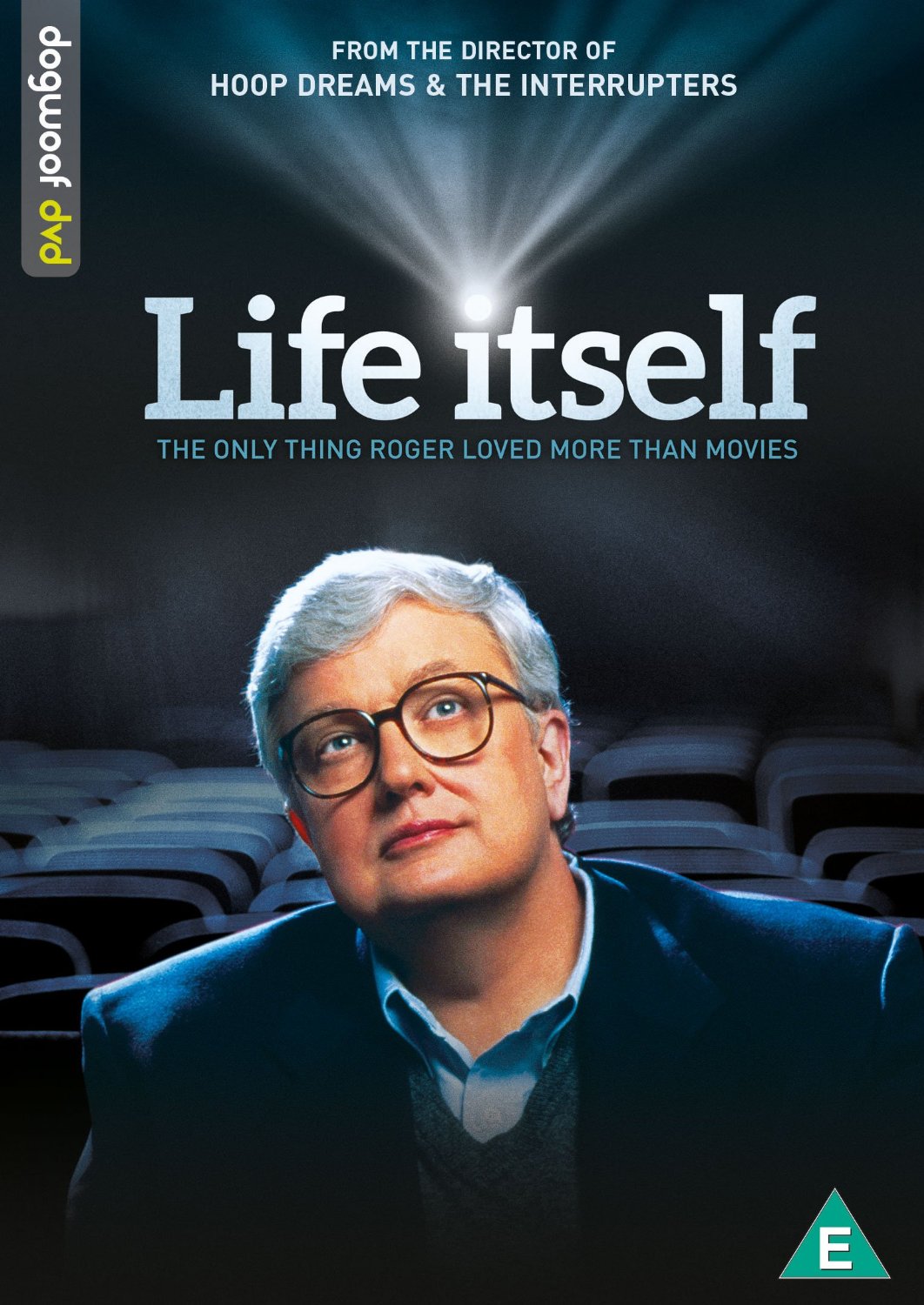 ***This is an A/V and Extras review only. For reviews on the movie from various critics, we recommend visiting HERE.***

The only thing Roger loved more than movies.

Based on his bestselling memoir of the same name, Life Itself explores the impact and legacy of world-renowned film critic and social commentator Roger Ebert, from his Pulitzer Prize-winning film criticism at the Chicago Sun-Times to becoming one of the most influential cultural voices in America.

Directed by acclaimed director Steve James (Hoop Dreams, The Interrupters) with Martin Scorsese (The Departed, Raging Bull) and Steven Zaillian (Schindler's List, Moneyball) as executive producers, this feature documentary recounts Roger's inspiring and entertaining life - a story that is by turns personal, wistful, funny, painful, and uplifting.

Video


Independent documentary specialists Dogwoof have released the documentary "Life Itself" on to DVD in the United Kingdom, at an aspect ratio of 1.73:1 (I would make an assumption that the original aspect ratio is 1.85:1). The transfer is anamorphic, and despite being a UK release, is NTSC.

I guess the first thing to note would be that the aspect ratio does seem to be slightly cropped, though I must say that it didn't appear to have caused any particular problem to the end product such as cut heads. It's a bit of a surprise this still happens in 2015, but the end result could certainly have been a hundred times worse. However, this is pretty much the only issue I had here as the quality of the picture is exactly as one would expect for such a new talking heads documentary. Of course, archive footage can look pretty poor, but there is nothing that can be done about that. The newly filmed footage though, looks great. Skin tones are accurate, blacks are deep without any signs of crush, and details are at the higher end of the spectrum for the DVD format. Every facial detail looks superb, with each errant hair, or make-up blemish showing high levels of sharpness and clarity. The documentary also shows a number of archival photographs which look fine, and some film clips, which appear to generally be sourced from HD-masters, even if not all titles featured have Blu-ray releases.

The feature is uncut and runs 120:39.

Audio


Two options are included:
- English Dolby Digital 5.1
- English Dolby Digital 2.0 Stereo

For my viewing, I opted for the English Dolby Digital 5.1 which, as is usually the case for a talking heads documentary, is probably considered overkill. However, it is a solid track that helps breathe a little immersion into the feature, with some light subtle environmental noises (background traffic even though camera is looking into the skyline at 53:01, or the sounds of the hospital equipment) and a greater presence for Joshua Abrams score in the surrounds. Dialogue is clear at all times and located at the front of sound field, though there is some light crackling and pops present in some of the archive footage, particularly older clips of Ebert and Siskel's television show. There is also some light background hiss during a couple of scenes.

No subtitles have been included.

Extras


We start off the extras package with an interview with director Steve James (10:40). James talks a little more about Ebert's life in general, and why he chose to concentrate on particular elements, such as the Siskel & Ebert show. It does get a little monotonous and retreads info that is actually in the documentary, but is worth giving a single watch at least.

Next up, we have a selection of bonus scenes:
- "Sundance Tribute" (6:52)
- "Ebertfest" (2:10)
- "Gene Under Table" (1:02)
- "Telling Jokes" (1:34)
- "Cousin Ina and Roger" (1:13)
- "Rosenbaum Kid" (0:46)
- "Roger's First Article in Chicago" (0:48)
- "Movie Lesson" (1:36)
- "Chaz and Roger's First Date" (0:40)
- "Hoffman Nurse" (0:40)
- "Rob Schneider" (0:57)
- "Blogging (Bill O'Reilly)" (1:35)
- "Roger Simon Hospital" (1:11)
- "Website Launch" (1:53)
- "T.S. Eliot" (1:19)
- "Johnnie Walker" (4:27)
Now, this is a great addition to the disc! A lot of these scenes really bring some different elements of Ebert's character to the forefront, with my favourite being the infamous and hilarious Rob Schneider story. However, the scene with the posthumous Vanguard Award for Ebert at the Sundance festival is probably the most heartfelt and touching. It is a shame that some of these scenes never made the final cut, but there are certainly some, that whilst interesting, just wouldn't have suited the final edit ("Website Launch" for example). If you enjoyed the main feature as much as I did, you'll find these bonus scenes to be a wonderful extra.

The extras finish with an extended trailer (2:23) and a theatrical trailer (2:14).

Overall


An amazing documentary that doesn't hold back on some of Roger's low points. Ebert (and Siskel) not only helped forge the careers of some of cinema's most important director's of the last fifty years, but also made film criticism into a serious element of movie-watching. I'd be lying if I said I didn't shed a tear during this feature. Essential viewing.


| | | | | |
| --- | --- | --- | --- | --- |
| The Film: A+ | Video: B | Audio: B- | Extras: C+ | Overall: B+ |