Road to Paloma [Blu-ray]
Blu-ray B - United Kingdom - Anchor Bay Entertainment
Review written by and copyright: Samuel Scott (15th March 2015).
The Film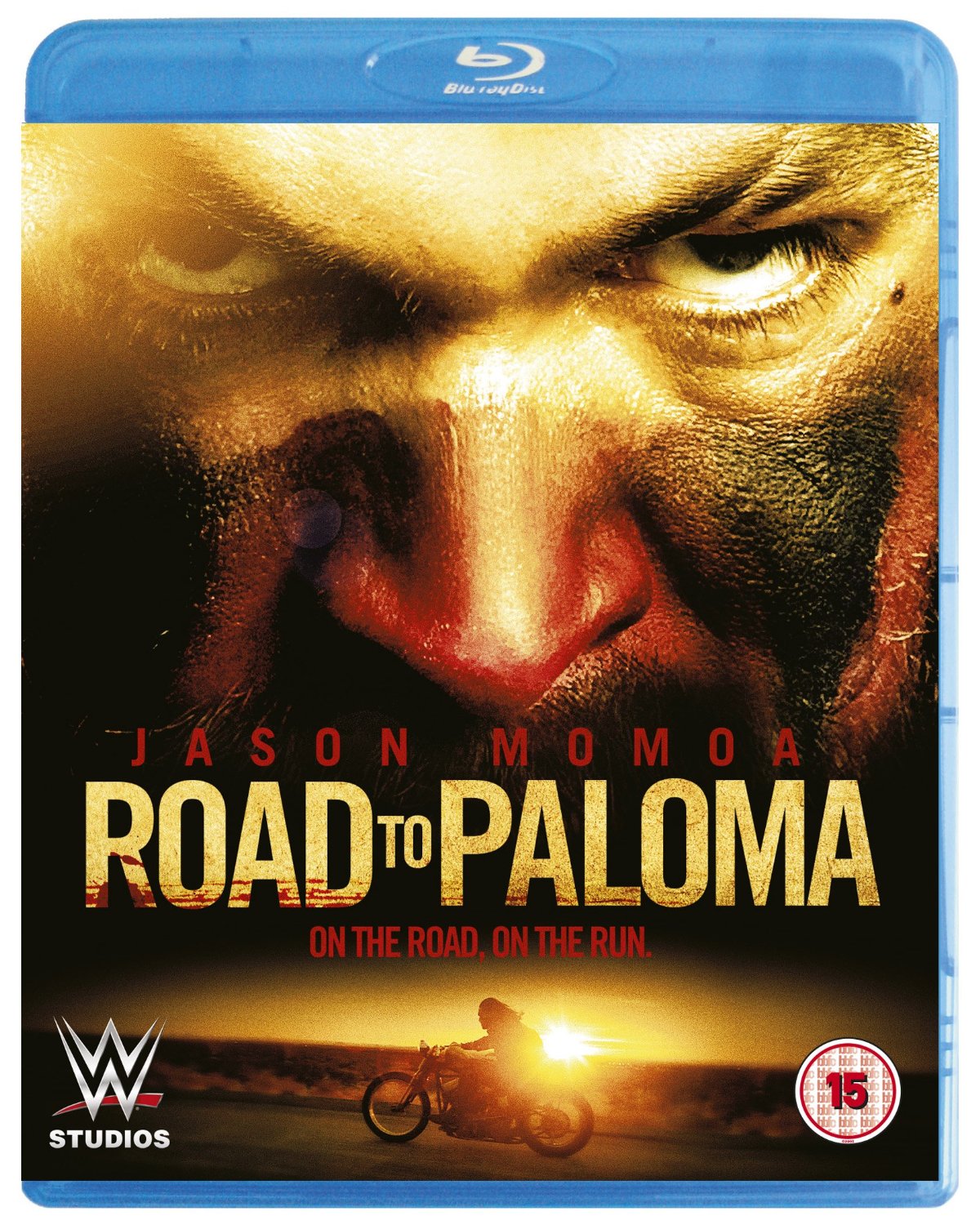 ***This is an A/V and Extras review only. For reviews on the movie from various critics, we recommend visiting HERE.***

On the road. On the run.

A WWE Studios production, this exhilarating road movie stars, and is written and produced by Jason Momoa and also stars his wife Lisa Bonet (Angel Heart, The Cosby Show).

Momoa, himself part Native Hawaiian and with Native American ancestry - is Wolf, a Native American who flees from the authorities after exacting revenge on the gang who brutally attacked and murdered his mother.

Video


Anchor Bay Entertainment have released Jason Mamoa's "Road to Paloma" on to Blu-ray in the United Kingdom using the original aspect ratio of 2.40:1. The transfer receives an AVC MPEG-4 encode and is 1080p. Unfortunately, it is the poorest transfer I have seen from the distributor.

To be honest, I'm not really sure where to start with the numerous problems that inhabit this transfer. I guess the incessant banding is as good a place as any. Now lots of transfers suffer from some minor banding from time to time, but "Road to Paloma" has what can only be described as a ridiculous amount, whether across skylines, or during internal scenes. There is no getting away from it, and it is very obvious throughout. Next issue I guess would be the poor choice of camera angle that sometimes results in some unnecessary blooming. This is most notable in when the camera is pointing towards the sun. Another issue that you don't expect from a 2014 movie with Blu-ray though, is just how mediocre the details are. There is often a very fuzzy feel to proceedings, with a distinct lack of clarity and sharpness, with facial close-ups not particularly eye-catching and background items in darkened scenes looking surprisingly clunky. Away from the soft blacks that are from deep enough, colours aren't too bad, with skin tones managing to keep a natural if overly processed look. I'm sure some of these problems are down to the Canon 5D Mark II camera that was used, and perhaps even the relative inexperience of cinematographer Brian Mendoza, but this is a disappointing transfer for a film that definitely deserves better.

The feature is uncut and runs 90:27.

Audio


Two audio options are included here:
- English DTS-HD Master Audio 5.1
- English LPCM 2.0 Stereo

Strangely, Anchor Bay's 5.1 track on their American and Australian releases are Dolby TrueHD, but it seems to be a regular occurrence these days for the UK arm to switch to DTS-HD Master Audio. In the opening scenes, disappointment struck as quickly as it did with the transfer with some of the dialogue tinny and with a bad mumbled echo. This doesn't happen repeatedly, but it is certainly noticeable when it does. That isn't to say the audio track is all bad though, as the roar of the motorcycles will prove as they move across the sound stage with added oomph from the generous LFE. The score utilises the surrounds well, but more subtle environmental effects do tend to be lacking a little direction. Apart from the dialogue issue mentioned before, there are no other major issues. Still, this is a disappointing track due to this problem - something that simply shouldn't occur on a new release of a recent feature.

No subtitles have been included.

Extras


Unfortunately, nothing at all. A poor show when you consider that Anchor Bay included a deleted scene on their American and Australian Blu-ray release.

Overall


"Road to Paloma" is a decent film, and a strong feature-length directorial debut for Jason Mamoa. The script needed a little tightening, but we have a solid cast to help pull it off. Shame Anchor Bay have released such a shoddy disc though.


| | | | | |
| --- | --- | --- | --- | --- |
| The Film: B | Video: D+ | Audio: C+ | Extras: F | Overall: C |

---
DVD Compare is a participant in the Amazon Services LLC Associates Program and the Amazon Europe S.a.r.l. Associates Programme, an affiliate advertising program designed to provide a means for sites to earn advertising fees by advertising and linking to amazon.co.uk, amazon.com, amazon.ca, amazon.fr, and amazon.de.