The Film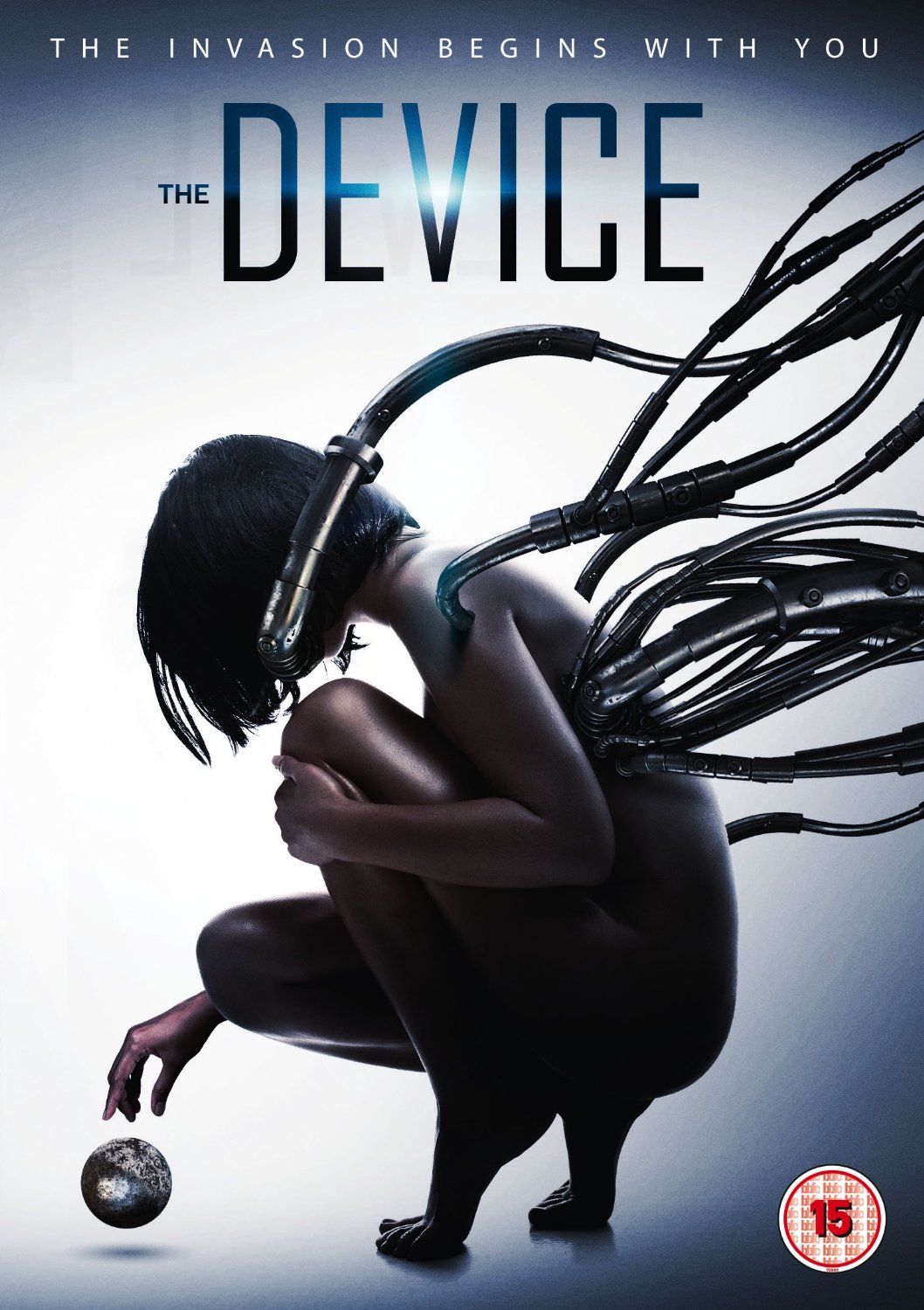 ***This is an A/V and Extras review only. For reviews on the movie from various critics, we recommend visiting HERE.***

Deep in the eerie forest lies a mysterious entity waiting to defy nature in a beguiling new psychological sci-fi thriller. Exposing its sinister purpose, the deadly alien invasion on humanity is born in The Device.

Inspired by classic abduction cases writer and producer John Portanova (The Invoking) skillfully plays on the intrigue of the unknown. It stars Angela DiMarco (Trauma), David S. Hogan (Shadowed) and Kate Alden (The Right Place) and features an audio commentary by the screenwriter of Fire in the Sky and Intruders, two of the most popular alien abduction films ever.

When two sisters find a harmless looking object in the woods, they cannot know to what extent it will change their world – and ours – forever. The small, sphere – mysterious, seductive, enticing – conveys a message, a deep, profound biological message, that will reshape our world, recasting relationships with the universe beyond our wildest dreams and worst nightmares.

Video


Image Entertainment have released the low budget independent sci-fi movie "The Device" on to DVD in the United Kingdom in the original aspect ratio of 2.35:1. The feature receives an anamorphic transfer and is in PAL format. For the low budget, it looks okay.

Low budget sci-fi and horror don't really have a great reputation for having decent transfers, but this is one of the slightly better transfers from Image UK so far. Colours are quite muted, but look natural, especially so in outdoor scenes. Details are quite good at times, such as when the car travels down the driveway of the house at the beginning, where foliage doesn't become blurry and shows reasonable clarity for the distance. The various close-ups also look quite good, with small details often sharp and more minute offerings noticeable. Unfortunately though, darker scenes don't fare as well, often feeling blurry and lacking a brightness required in order to see shadow details. Blacks aren't always as deep as they should be, but are generally passable. There is some mild banding from time to time, and some aliasing in more clustered scenes, whilst some crush also appears in the darkness - occasionally making hair and clothing indiscernible. Thankfully there are no major issues though. Posterisation found on a couple of Image's early UK releases is not present and there are no signs of damage at all. There are also no problems with the authoring.

The film is uncut and runs 86:59.

Audio


Two options are available:
- English Dolby Digital 5.1
- English Dolby Digital 2.0 Stereo

I started my viewing with the English Dolby Digital 5.1 track, but unfortunately it has an issue with volume levels and dialogue is much louder than effects or Joseph Molner's eerie score. It's also very front heavy with all dialogue and the majority of effects refusing to visit the surrounds when required, leaving the score on its lonesome. I did flick to the Stereo track for a number of scenes, and found the dialogue sounded much better here, and loses the overpowering yet distinctly flat feeling of the 5.1 track. Neither track suffers from any major damage issues such as drop outs, pops or scratches, and I noticed no signs of background hiss. It's not a bad track by any means, but I would recommend sticking to the stereo option which just so happens to play by default anyway.

No subtitles have been included.

Extras


The first of three audio commentaries is with writer/director Jeremy Berg, producer Matt Medisch, and co-writer/assistant director John Portanova, despite being advertised as a sole director's track. The three have a lot to say about the project and are passionate about their end result. They get into reasonable depth about the various aspects of production as well as several plot points with a couple of anecdotes chucked in. There are no dead spots, and they keep chatting to the end of the credits.

The second audio commentary is with cast members Angela DiMarco, David S. Hogan and Kate Alden and takes a completely different tone to the previous one. The three cast members here talk more about the fun they had rather than any serious aspects, but they are certainly enjoying themselves as they chat. I did find it odd that one of the girls left momentarily at the beginning to 'grab a snack' though. She should have thought about that beforehand! This is the type of commentary to dip in and out of and have a bit of a laugh with, but don't go expecting any serious chat about actual filmmaking!

The final audio commentary is with co-writer John Portanova and special guest, screenwriter Tracy Torme. It is easily, by about a million miles, the best thing on this disc bar none. Portanova treats it as an interview and does an excellent job in asking some fantastic questions about screenwriting and the genre. If you're a fledgling screenwriter yourself, I would say this is essential to listen to, especially at it covers the genre as a whole rather than concentrating on "The Device".

Overall


The first act is good at building a tense atmosphere, but it is quickly let down by uneventful and boring second and third acts. The A/V is middle-of-the-road, but the inclusion of three commentaries is surprising. The final one featuring Tracy Torme is superb.

| | | | | |
| --- | --- | --- | --- | --- |
| The Film: D+ | Video: C+ | Audio: C+ | Extras: B | Overall: C- |