Doctor Blake Mysteries (The): Series 2 (TV)
R2 - United Kingdom - ITV DVD
Review written by and copyright: Samuel Scott (27th March 2015).
The Show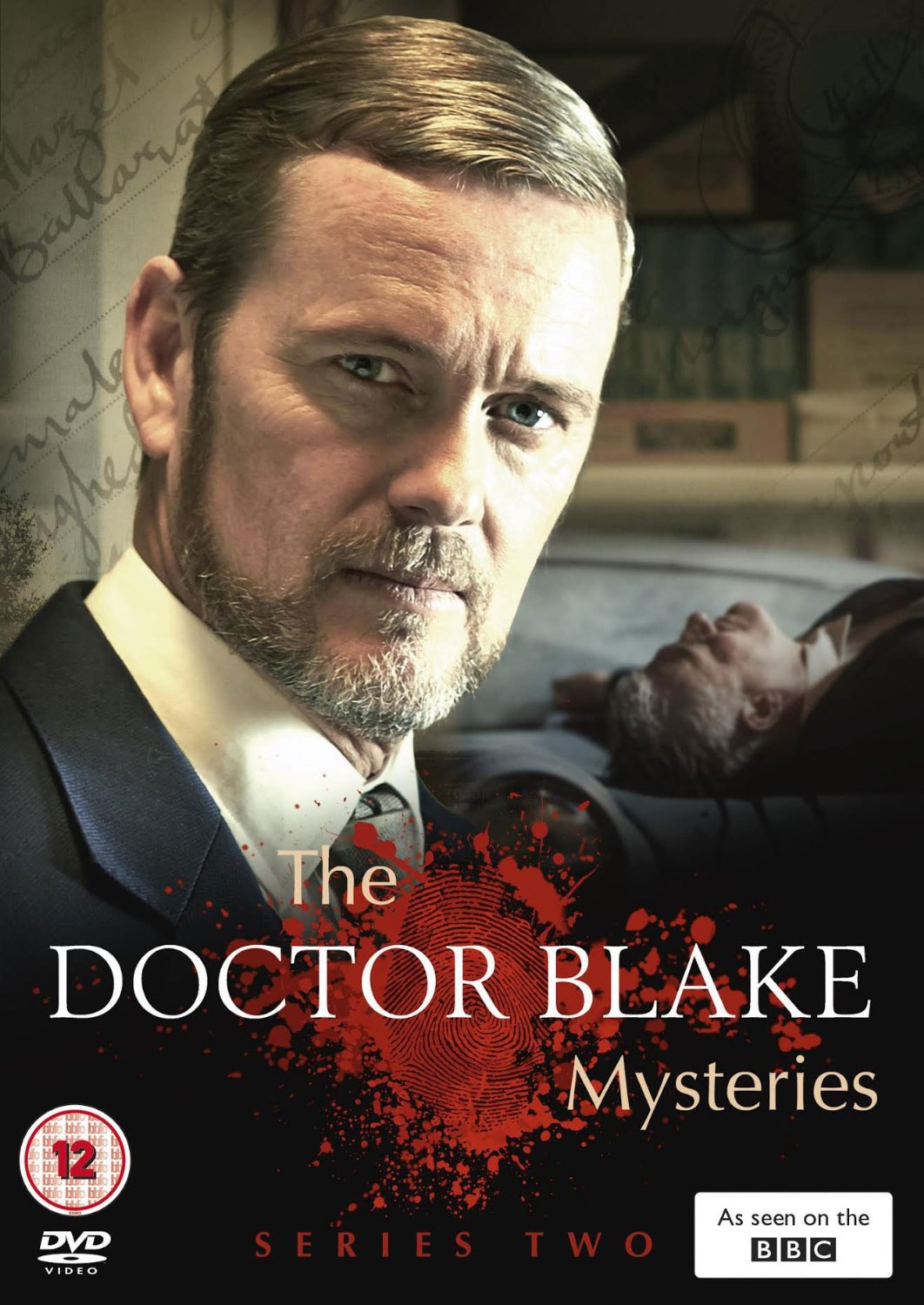 ***This is an A/V and extras review only. For reviews on the show from various critics, we recommend visiting HERE.***

Doctor Lucien Blake (Craig McLachlan) returns to Ballarat after a failed bid to reunite with his long lost daughter. But this is no longer the safe haven he left behind: Danny has been transferred to a police station in Melbourne, replaced by a new Senior Constable who seems hell bent on making Blake's job as police surgeon as difficult as possible.

Blake's old nemesis Patrick Tyneman has called in the help of some powerful men to keep an eye on Blake. And of course there are the strange and baffling murders that come his way, the mysteries around every cornerl; in the church, politics, art, rock'n'roll.

Nothing is sacred. And no one is safe.

Video


ITV have released the Australian ABC show "The Doctor Blake Mysteries: Series Two" on to DVD in the United Kingdom, as the show awaits the airing of Series 3 in the Northern Hemisphere. The show receives an anamorphic transfer in the original aspect ratio of 1.78:1 and is in PAL format.

The immediate thing most people will notice, is the intentionally drained palette the show uses to give it that greyish post-war fifties look; something which is typical of period shows like this. It works well, though does have the unfortunate effect that it makes some of the blacks feel a little soft, and the background details lack clarity. Details in the close-ups do fare quite well though, with the small aspects of things like the fifties hair styles (especially on women) and details of the suits looking particularly good. Shadow details however are poor, often lost in chunks of blacks and greys. Unfortunately, the show does seem to suffer from a reasonable amount of aliasing from time to time, and banding was also noticeable quite often, especially in skylines and along relatively plain backgrounds. The show was shot in HD using Arri Alexa cameras, and there is a typical digital sheen to proceedings, but no digital noise to speak of, and no major compression issues.

The show is uncut, and the ten episodes are split over three discs (breakdown in our comparison linked at bottom of this page).

Audio


ITV Studios Global Home Entertainment have presented us with a single audio track for this release; English Dolby Digital 2.0 Stereo - just like the original BBC broadcast. The sound design here is good, and although channel separation is of course minimal, there are no issues worth noting. Dialogue is clear at all times, and volume levels remain consistent throughout. The score by Dale Cornelius (Strange Bedfellows, Till Human Voices Wake Us) makes it presence known but is never overpowering and suits the tone of the show very well. Depth to the track feels good despite its limitations and there are no issues to worry about like drop outs, scratches, pops, or background hiss. An adequate, and technically solid track.

Optional subtitles have been included in English.

Extras


Not a sausage.

Overall


This Australian show is a must for those who enjoy the more well known British period detective series.

| | | | | |
| --- | --- | --- | --- | --- |
| The Show: B+ | Video: C+ | Audio: B- | Extras: F | Overall: B- |

---
DVD Compare is a participant in the Amazon Services LLC Associates Program and the Amazon Europe S.a.r.l. Associates Programme, an affiliate advertising program designed to provide a means for sites to earn advertising fees by advertising and linking to amazon.co.uk, amazon.com, amazon.ca, amazon.fr, and amazon.de.