The Film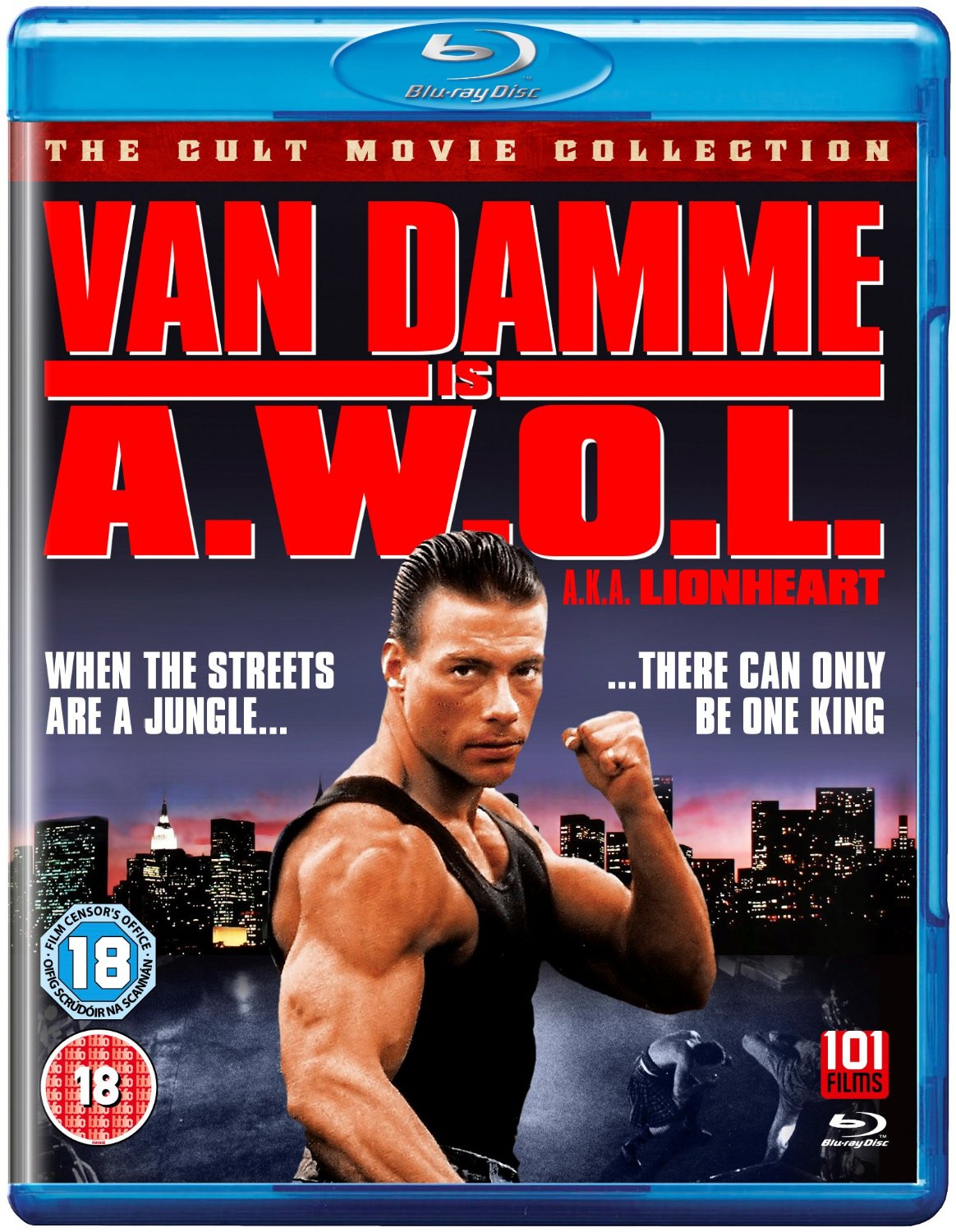 ***This is an A/V and Extras review only. For reviews on the movie from various critics, we recommend visiting HERE.***

Jean-Claude Van Damme stars as a soldier drawn into the world of modern-day gladiators fighting for the amusement of the rich in this fast moving action thriller. Upon receiving news that his brother in Los Angeles is seriously injured, Lyon Gaultier (Van Damme - KICKBOXER) deserts the French Foreign Legion from a remote outpost in North Africa.

Fleeing from two of the Legion's security force, who have orders to bring him back at any cost, Lyon reluctantly turns to the illegal, bare-knuckle underground fighting circuit to raise the money he needs to help his brother's family.

This riveting action-adventure combines the raw power and charisma of Van Damme at his peak with the exciting world of no-holds-barred street fighting.

Video


Independent British distributor 101 Films continue their Cult Movie Collection releases with another Imperial Entertainment movie in the shape of Van Damme fan favourite "A.W.O.L.", also known as "Lionheart". The feature is presented at a 1.78:1 aspect ratio (OAR is 1.85:1 though this does seem to be opened up rather than cropped) and it receives an AVC MPEG-4 encode. The transfer is 1080p.

First things first, let us get the version of the film we have out of the way. Despite using the European title "A.W.O.L.", 101 Films actually use the shorter US version. In-depth details between the two can be found in our DVD comparison HERE. Now you might be in two minds about how you feel about this, but knowing the release of the international version from Digidreams in Germany is an absolute mess filled with heavy digital noise reduction, I'm glad we have the better quality print used by Universal in the States, even if it is the US version which many may not prefer. The quality here is certainly serviceable, but unfortunately there is a lot of room for improvement still. There are some minor stability issues during the opening credits, and blacks are often murky, with darker locations really struggling with shadow details. Details away from the shadows are good for a low budget catalogue title, with strong facial close-ups and noticeable fine detail in certain locations like outside of Helene's apartment. Although there are some obvious signs of damage at times by way of scratches and general dirt, there aren't any major issues to be concerned with. This isn't the best looking catalogue release out there, but comparatively speaking, it is far from the worst. Hopefully one day someone will fork out the big bucks to fix this up, but until then, this licensed effort will likely remain the best available.

The film is the uncut US version running 105:02.

Audio


101 Films have provided a single audio option for this release; English LPCM 2.0 Stereo. Like the transfer, it isn't bad, but isn't particularly noteworthy either. For an action film, it is surprisingly flat at times, with punches and kicks suffering from a lack of - for want of a better word - punch. The rather formulaic score isn't as immersive as it could be, especially during the more tense scenes, but is still adequate. Dialogue is clear at all times, and apart from one of Harrison Page's lines that was out of sync at 92:02, there are no issues. Effect wise, there isn't too much to speak of, and the overall sound design is lacklustre, but this is an issue with the production rather than this release. There are no drop outs or signs of background hiss.

No subtitles have been included.

Extras


None.

Overall


One of Van Damme's best movies receives a satisfactory release that is definitely better than the older DVDs but maintains plenty of room for improvement. If you're a Van Damme fan (whether you admit it or not), you'll want to pick this title up.
| | | | | |
| --- | --- | --- | --- | --- |
| The Film: B+ | Video: C+ | Audio: C | Extras: F | Overall: C+ |