The Film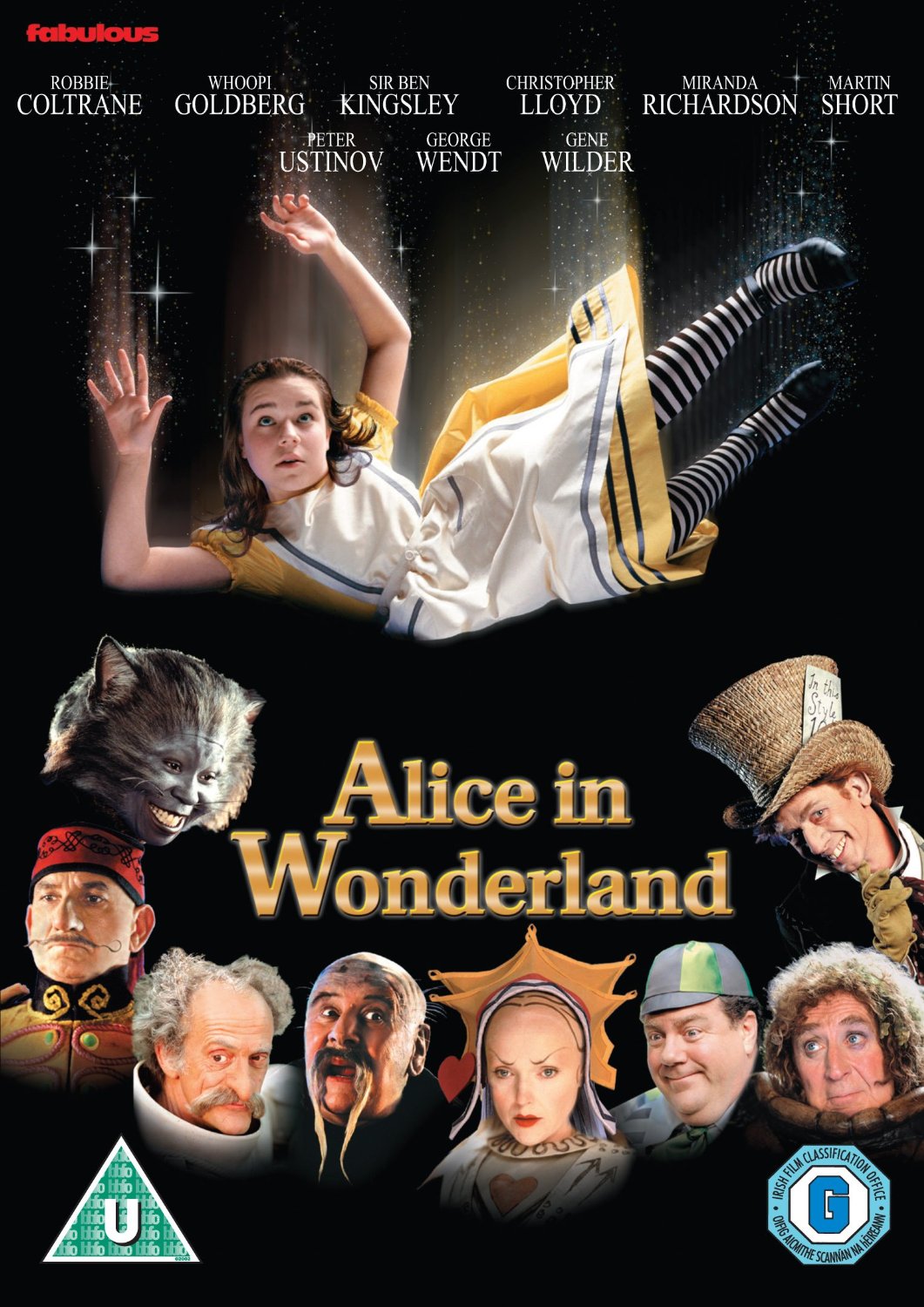 ***This is an A/V and Extras review only. For reviews on the movie from various critics, we recommend visiting HERE.***

Alice in Wonderland, Lewis Carroll's classic literary work, comes alive with brilliant effects, fantasy landscapes, incredible adventures and unforgettable characters. To escape the humiliation from a sudden case of stage fright in front of her parents and their guests, young Alice walks out of her home, steps into a rabbit hole and enters an incredible, magical world of adventure.

She encounters a multitude of creatures and characters, including the delightful Cheshire Cat, the rotund Tweedle-Dee and Tweedle-Dum, and a very rude Caterpillar. With the sip of a magic potion, Alice shrinks to ten inches in height so she can get through an inviting rat hole, where tiny people are having a tea party. She then grows taller and taller by eating a piece of cake, only to shrink once again, ending up in a large pool of her own tears.

Through a concoction of mystery drinks, special cakes and magical mushrooms, Alice continually changes form and fantasy, traveling throughout Wonderland before ending up as a witness in the croquet court...

Video


This 1999 made-for-television adaptation of "Alice in Wonderland" has actually been released twice previously in the United Kingdom by Warner Home Video and Boulevard Entertainment. Like the two releases before it, Fabulous Films have given the feature a 1.33:1 ratio (the original aspect ratio), and it looks distinctly average.

This transfer has no major issues, but it does unfortunately have several recurring niggles that could have been improved upon. First off, there seems to be quite a bit of aliasing throughout and light edge enhancement, with smaller details suffering the most (hair, clothing, shell at 79 minutes). The edge enhancement does result in some light ringing at times, though this is not to be confused with the ringing that is the result of a mix of both green screen effects and the low budget. In fact, there is also a small issue with details which seems to be based around backdrops used for green screen. In some scenes, the backgrounds look clunky and lack sharpness and clarity, especially in external scenes, and during the croquet game. Thankfully, details are pretty good for the vast majority of the run time though, especially in the non-CGI effects as the various puppets used highlight. Close-ups often show more minute details in faces and clothing, and some mid-range items look great. The scenes with Christopher Lloyd are of lower quality than the rest of the feature, but I'm unsure if the washed out look is intentional or not for the scene so I'll forgive this section. Colours elsewhere are bright and vivid where required, though blacks are soft. The print is reasonably clean, though there are some small specks here and there that are noticeable, but far from detrimental. An adequate transfer.

Originally shown as two parts on television, Fabulous follow what other companies have done, and release as a single entity here. It is uncut and runs 128:17.

Audio


Fabulous Films have provided a single English Dolby Digital 2.0 Stereo (192kbps) option for this release. There is some reasonable channel separation with some of the effects, though separation in dialogue is extremely sparse. Dialogue is clear to understand at all times, but sometimes the intentional echo effects in a couple of scenes make the speech a little less clear than necessary. The score is quite enthusiastic, and the track has reasonable levels of depth, though volume levels can fluctuate ever so slightly. There aren't any issues with drop outs, crackles or pops, but I did hear some background hiss at times, most notably at 101 minutes in the scene with the walrus. For a made-for-television release, the audio is fine if unimpressive.

No subtitles have been included.

Extras


None.

Overall


A cracking ensemble cast that includes Gene Wilder, Martin Short, Robbie Coltrane, and Whoopi Goldberg, this is a decent adaptation that mixes both "Alice in Wonderland" and "Through the Looking Glass". A/V is adequate.
| | | | | |
| --- | --- | --- | --- | --- |
| The Film: C+ | Video: C | Audio: C | Extras: F | Overall: C |