The Film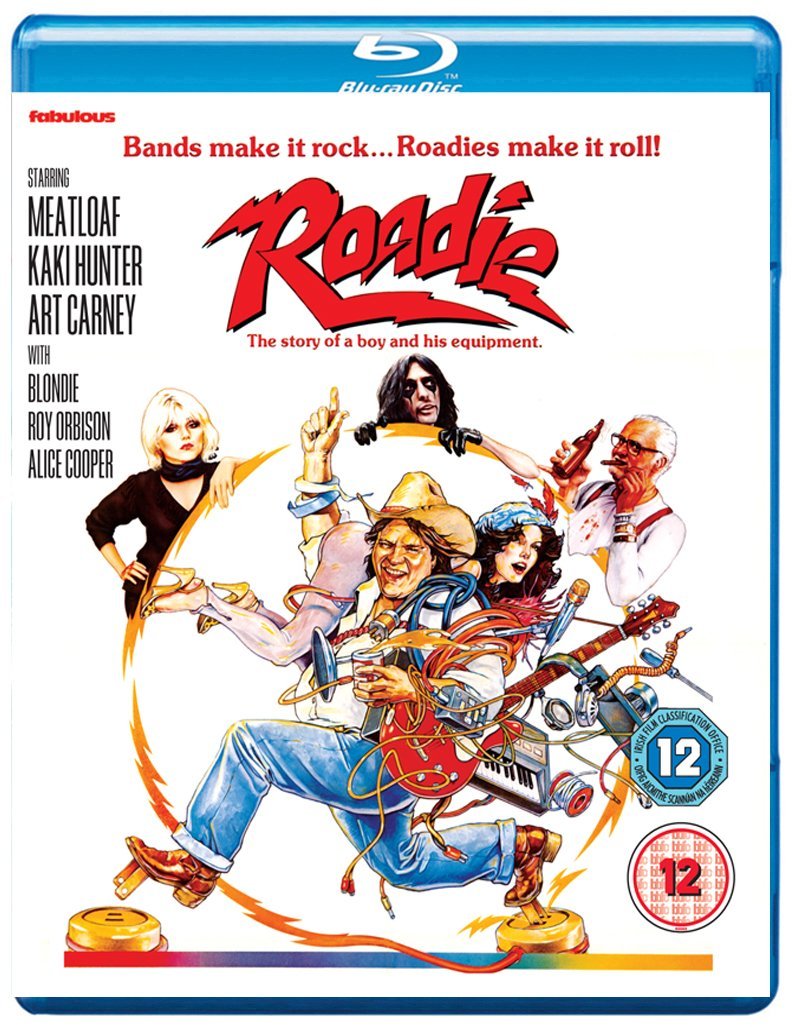 Roadie (Alan Rudolph, 1980)

During the 1970s, films about the musicians and the music scene seemed to proliferate within American cinema, from intimate portraits (Bill L Norton's Cisco Pike, 1972) to the political near-epics (Robert Altman's Nashville, 1975) and finally to the farcical (Alan Rudolph's Roadie, 1980). Fated to be released within a week of John Landis' Blues Brothers (1980), Roadie shares with Landis' film a sense of anarchy and a similar (enforced) road trip structure; however, in contrast with Blues Brothers, Roadie has faded into near-obscurity (though the film has a notable cult following).

Like Tobe Hooper's The Texas Chain Saw Massacre (1974), Roadie signals its Texas setting from the get-go with a shot of an armadillo on a highway: the armadillo in this film, however, is crossing the highway rather than dusting the stars as per the armadillo in Hooper's picture. There's little narrative to what follows. What story does take place revolves around Travis Redfish (Meat Loaf), a good ol' boy who works as a distributor for Shiner Beer whilst also helping his father Corpus C Redfish's (Art Carney) salvage company. One day, whilst driving one of Shiner Beer's trucks with his colleague BB Muldoon (Gailard Sartain), Travis stops to help a group of people who are gathered around a broken-down RV. Using his mechanical skills, Travis manages to 'persuade' the RV to start working again, and discovers that the people on board – road manager Ace (Joe Spano), George (Richard Marion) and groupie Lola Bouilliabase (Kaki Hunter) – are on their way to a concert being held by Hank Williams Jr.

Recognising Travis' mechanical skills, Ace tries to persuade Travis to join him; Travis, interested in Lola, is all too keen to come along. Travis is swept up by Ace and his gang, and Travis' potential is recognised by music entrepreneur Mohammad Johnson (Don Cornelius). Consequently, Travis soon becomes the favoured roadie of the rich and famous, leading to cameos by a number of bands and performers of the era – including Blondie, Alice Cooper and Asleep at the Wheel.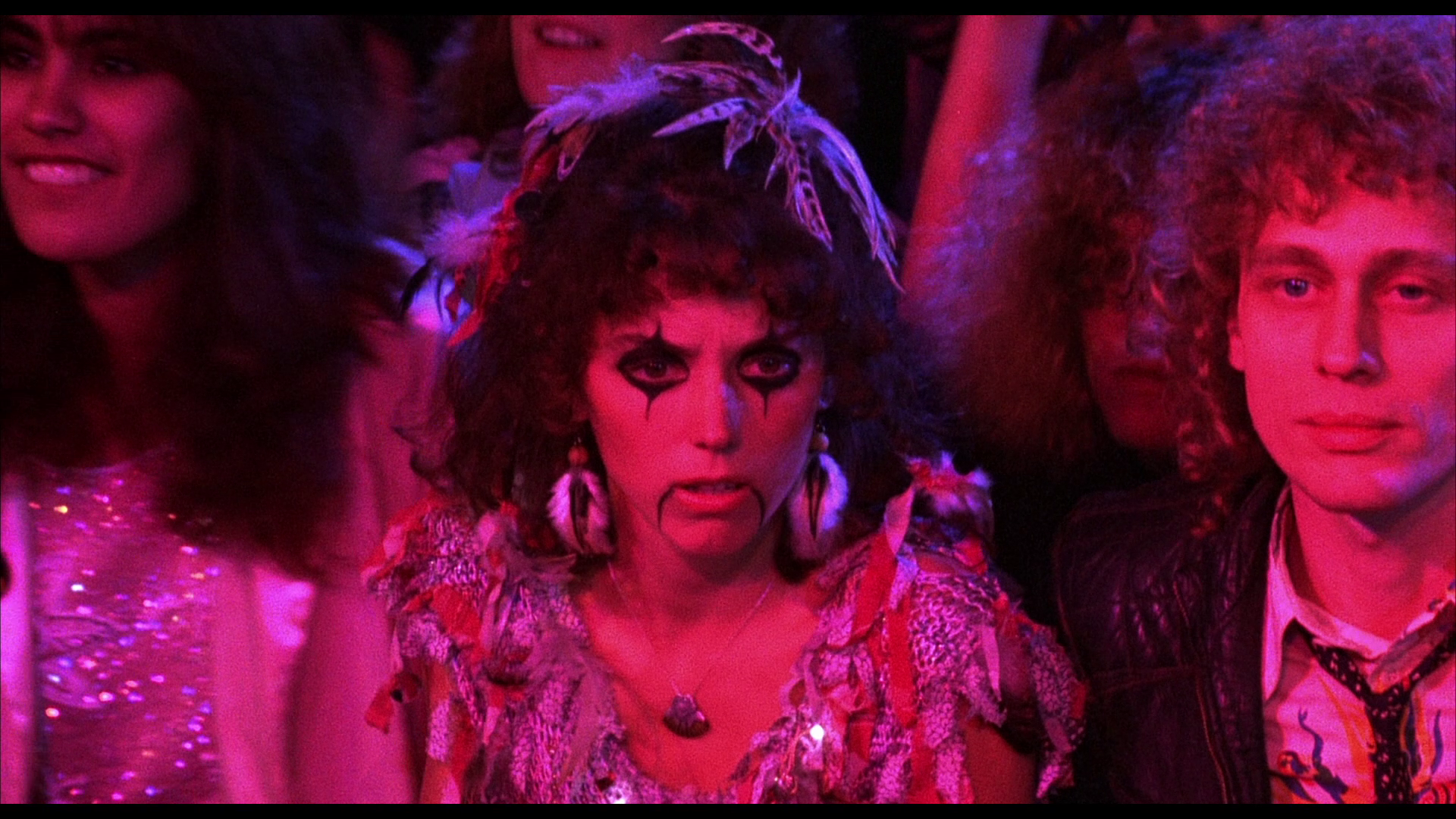 The film's soundtrack was cobbled together by Alive Entertainment 'to exist independently from the film' (Shep Gordon, quoted in Denisoff & Romanowski, 1991: 287). Dean Pitchford once declared this phenomenon, which gained currency after the success of the soundtrack produced to accompany the release of Saturday Night Fever (John Badham, 1977), 'a whole spate of what I call soundtracks-in-search-of-movies, where a lot of songs are gathered together, like Roadie, which had no reason for its existence except for the fact it showcased a number of rock performers: Alice Cooper, Meat Loaf, Blondie' (Pitchford, quoted in ibid.: 287-8).

Roadie's script was apparently concocted by journalists Michael Ventura and James Big Boy Medlin, both of whom had worked at the Austin Sun. The story, such as it is, revolves around the character of Travis Redfish, who had appeared in Medlin's column 'Why Not?' and was based on a friend of Medlin's; Medlin (who like the film's version of Redfish had spent time driving a beer truck) also drew on his experiences working as a roadie for Doug Sahm (Ventura, 2010: np). Ventura once asserted that 'the backdrop' for the script for Roadie 'was the life we knew—rock'n'roll' (Ventura, quoted in Denisoff & Romanowski, op cit.: 288). Serge R Denisoff and William D Romanowski have suggested that Roadie is 'reminiscent of the black-and-white Grade-Bs of the 1950s, in which Sam Katzman and Roger Corman employed wafer-thin plots to provide musical interludes' (ibid.). In fact, Denisoff and Romanowski argue that Roadie has a very similar structure to Frank Tashlin's 1956 picture The Girl Can't Help It, in which Tom Ewell's talent scout wanders from location to location with the aim of promoting his new client (Jayne Mansfield) (ibid.). In each location, Ewell (and the audience) witnesses various musical artists performing their hit songs. Like Tashlin's film, Roadie offers an episodic narrative which seems little more than a method of connecting different performances by the clients (Blondie, Alice Cooper, etc) of Alive Enterprises, who financed the film.


In his autobiography Meat Loaf: To Hell and Back, Meat Loaf described his character in the film, Travis Redfish, as 'a roadie who was not really a roadie; he was just a guy who lived in Texas and was a genius at fixing things' (Meat Loaf & Dalton, David, 1999: 162). Loaf exudes a warmth and good humour in his performance. The film is underpinned by Travis' motto 'Everything works if you let it', which forms the core of his mechanical genius; this motto formed the basis for the film's opening track, written and performed by Cheap Trick for the film's soundtrack.

Nicholas Rombes has said that 'there's a softness about the movie, an openness like the space around Austin. In the context of hardcore and the dissolution of punk into sharp fragments, Roadie is nothing less than nostalgia for a shambling future that never arrived' (Rombes, 2009: np). However, for Ventura the finished film was frustrating: whereas the script 'was us [Ventura and Medlin] funnin' at ourselves', Ventura argues that Alan Rudolph's direction 'didn't know anything about fun, knew less about funnin', and didn't know (and didn't want to know) people like us' (Ventura, op cit.: np). Rudolph, Ventura claims, sneered at the characters in the film and shot them as if 'they were freaks – or slobs to [sic] ditzy to wipe barbecue sauce from their mouths' (ibid.).

The film is uncut and runs for 105:49 mins.


Video
Taking up approximately 22Gb of space on a single-layered Blu-ray disc, Roadie is presented in its original aspect ratio of 1.85:1. The 1080p presentation (using the AVC codec) evidences vibrant colour reproduction (eg, in the nightclub scenes, often bathed in primary colours) and nicely-balanced contrast – which is particularly evident in the film's many low-light sequences. A solid encode ensures the film has an organic and film-like appearance. In all, it's a very pleasing presentation of the film.

NB. Some larger screen grabs are included at the bottom of this review.









Audio


Audio is presented via a DTS-HD Master Audio 2.0 stereo track. This evidences good range and is powerful when it needs to be. The track really comes alive when the music is featured – which is, you might say, its primary purpose anyway. Cheap Trick's 'Everything Works If You Let It', which opens the film, offers a strong wall of sound effect, for example.

No subtitles are provided.

Extras


The only extra is the film's trailer (1:23).

Overall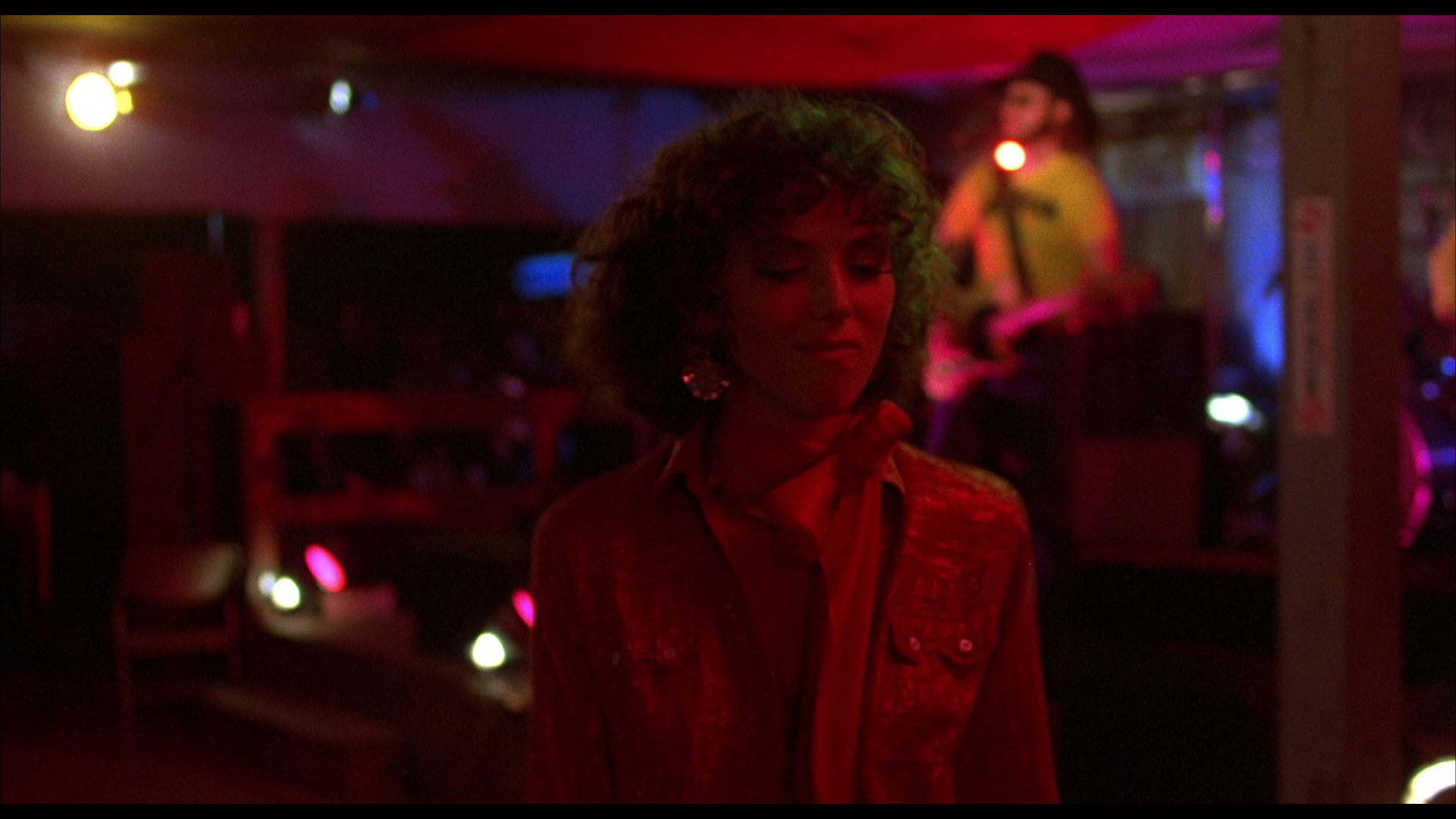 Roadie is a frustrating film: it's shambling and uneven, the episodic structure working against it. However, it's underpinned by Meat Loaf's good-humoured performance as Redfish. But whilst the script has a warmth to it, there's a tension with how the script has been visualised – and as Ventura has said, there's a sense that Rudolph is looking down his nose at the characters, especially the women. The result, Ventura claims, is 'a movie to laugh at derisively, not a movie to laugh with in solidarity. His camera and our script fight each other every step of the way' (Ventura, op cit.: np).

That said, there's much to enjoy in terms of the musical sequences – and it's nice to see Debbie Harry in a screen role (though she's essentially playing herself) which offers stark contrast to her performance in Marcus Reichert's superb, unsettling Cornell Woolrich adaptation Union City, released the same year as Roadie (1980).

This Blu-ray release contains a very good presentation of the film but is sadly bereft of any contextual material – and given the tensions evident within the film itself, this is a shame.


References:
Denisoff, R Serge & Romanowski, William D, 1991: Risky Business: Rock in Film. New Jersey: Transaction Publishers

Meat Loaf & Dalton, David, 1999: Meat Loaf: To Hell and Back. London: Virgin Publishing

Rombes, Nicholas, 2009: A Cultural Dictionary of Punk, 1974-1982. London: Continuum

Ventura, Michael, 2010: 'Letters at 3AM: "Roadie", 30 Years Later'. The Austin Chronicle [Online] http://www.austinchronicle.com/columns/2010-03-26/985428/ Accessed: 14 August, 2015