Agatha Christie's Partners in Crime: Series 1 (TV)
R2 - United Kingdom - Acorn Media
Review written by and copyright: Matthew Crossman (1st September 2015).
The Show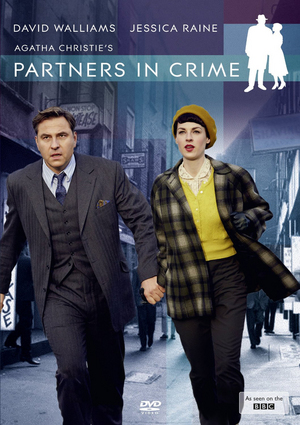 Episode One - The Secret Adversary Part One - Tommy Beresford (David Walliams) and his Wife Tuppence (Jessica Raine) are travelling on a train through Paris when they have a chance encounter with a young lady called Jane Finn (Camilla Mary Beeput) who suddenly disappears and never returns to her seat. Back in England Tuppence is still concerned about the strange disappearance of Jane and after some investigation she learns that Jane was carrying a secret recording that could potentially reveal the secret identity of a Soviet assassin known only as Mr Brown. Tommy and Tuppence then decided to secretly infiltrate Mr Brown's gang in the hope of discovering the whereabouts of Jane and the secret recording.

Episode Two - The Secret Adversary Part Two - Tommy and Tuppence's investigations lead them deeper into Mr Brown's gang. Tommy is mistaken for a notorious gangster named Drennan. What Tommy did not bargain on though was the gang was expecting £1000 from Drennan, something Tommy must now find in order to maintain his cover whilst still trying to solve the mystery of Jane Finn.

Episode Three - The Secret Adversary Part Three - Mr Brown insists that Tommy must perform a dangerous mission or his Son, George, will be killed. Tommy must steal a secret file from his Uncle, Major Anthony Carter, which he does. To get back on the side of good and right Tommy and Tuppence then solve the mystery of the secret recording and must now find Jane Finn and prevent the assassination of an American dignitary.

Episode Four - N or M? Part One - Tommy is given a mission by his Uncle Major Carter that he must keep completely secret, even from his Wife Tuppence. There is a leak within Carter's organisation and Tommy is the only man Carter can trust. A scientist has going missing and all of his work on a top secret prototype for a nuclear bomb has vanished too. Tommy travels to Cromer, where the scientist was last seen, and checks in to a guest house under the guise of a bird watcher. He knows that the man behind the mystery is staying at the guest house and is most likely a Soviet spy name N…Or M? Once there Tommy finds that Tuppence, perturbed at being left out of the mission, has already arrived and has started to ingratiate herself with the guests.

Episode Five - N or M? Part Two - Tommy and Tuppence soon realise that to solve the mystery, and prevent most of Norfolk being turned into a nuclear wasteland, they must work together. However, there are many suspects as to whom N or M could be and it is this confusion that allows N (or M) to get the upper hand.

Episode Six - N or M? Part Three - Backed into a corner Tommy and Tuppence must risk their own personal safety if they are to come up with a plan that will stop the deaths of thousands of people in Norfolk.

This BBC series debuted in July, 2015 and from the start it was well lauded. The attention to detail (the series is set in the 1950's) is exceptional. 'The Secret Adversary' starts off quite slowly whilst all the elements and characters are settling in. Once we are past that stage the series takes off and everyone seems to be having lots of fun in their roles. Small liberties are taken in regards to the translation of Christie's original story but if anything it's a nice to change for those of us that are familiar with the original work. Walliams plays the character of Tommy rather well and any fault of the character is down to the scriptwriters rather than the actor. Jessica Raine plays Tuppence as more of a 21st century woman rather than the 1950's counterpart but again it's the scriptwriters habit of making her overly nosey which gets her into trouble but Raines does well with what she has been given. 'N or M?' is a bit more fun and by this time all the actors have had time to settle into the production and it shows. There are real elements of mystery in both stories, enough to get audiences guessing and, more importantly I suppose, tuning back in the following week. This is the sort of television series that the BBC excels at. Period dramas are their forte and 'Partners in Crime' is no exception. One hopes that should the programme return for a second series the comedic elements are toned down a touch and more emphasis is given over to the drama and mystery aspect. It's good, wholesome fun for the majority of the family and perfect Sunday evening viewing.

Video


Presented as originally broadcast at 1.78:1 anamorphic, the picture is perfectly adequate, if a little soft. This may be deliberate on the part of the programme makers as we view it through rose tinted glasses of yesteryear. Obviously the picture is not as good as watching it on the BBC HD channel during it's original broadcast but it's perfectly serviceable and the little extra boost if watched on an upscaling blu-ray player helps a smidgeon.

Audio


English Dolby Digital 2.0 stereo. The audio presentation is similar to the video presentation in that it's perfectly serviceable. Nothing spectacular but then this is a dialogue driven show and the dialogue comes through crisp and clear. The music soundtrack tinkles along in the background nicely and never threatens to overwhelm the spoken sections of the episodes. There are English HoH subtitles available.

Extras


Between the Pages, Behind the Scenes (available on disc one) (55.17) - In depth section on the original Agatha Christie stories and how they were brought to the screen for this new series. David Walliams, Jessica Raine, Hilary Strong (the CEO of Agatha Christie Limited), Hilary Bevan Jones (producer) plus most of the cast and crew are interviewed and explain their take on the series and how they got involved. Most interesting is how Walliams was a major player in bringing this series to our screens and was involved at a very early stage. No stone is left unturned in this documentary and it is shown in a very linear way starting with the idea to return the stories to the television screen (there was previously a LWT series of the same name in 1983) and then following on with casting, the directors and finally all the cast are involved. If you are a fan of the show then this will provide with all the answers to the series coupled with lots of behind the scenes footage. The documentary is split into seven chapters which can be watched as one or individually. The chapters are;
- Chapter One - Agatha Christie and Tommy and Tuppence
- Chapter Two - It All Begins in Didcot…
- Chapter Three - Finding Tuppence
- Chapter Four - Directing Partners
- Chapter Five - Meeting Clarke Peters
- Chapter Six - Welcome to San Souci
- Chapter Seven - Denouement

The Styling of Partners in Crime (available on disc two) (30.37) - This documentary highlights the huge amount of work and eye for detail that had gone into the production of Partners In Crime. Notable interviews include ones with Ed Hall (director), Amy Roberts (Costume Design), Konnie Daniel (Hair and Makeup artist) and Stevie Herbert (production design). They all agreed that whilst the series is set in 1952 they wanted the overall look of the show to be forward thinking and more 'Hollywood' which is why Tommy sports a 'Carey Grant' type coat and the think and design behind Tuppence's outfits. If production and costume design is of interest to you then this documentary will answer all your questions about those featured in Partners In Crime.

Time Out with Clarke Peters (available on disc two) (23.54) - Clarke Peters (who plays Julius Hersheimmer in the first 3 episodes) talks about his role in the programme. He is posed a series of questions such as 'Partners in Crime finds you acting in the 1950's. How has that been for you?' and 'Have you come across Agatha Christie before?' It's a straight to camera interview and Peters is an engaging interviewee with a clear passion for his role in the programme.

Overall


Partners in Crime is good fare for all the family. The plots and storylines are genuinely intriguing and for the most part extremely well acted by a cast and crew who care passionately about the series. Production design on the show is superb but on occasions the script lets the side down.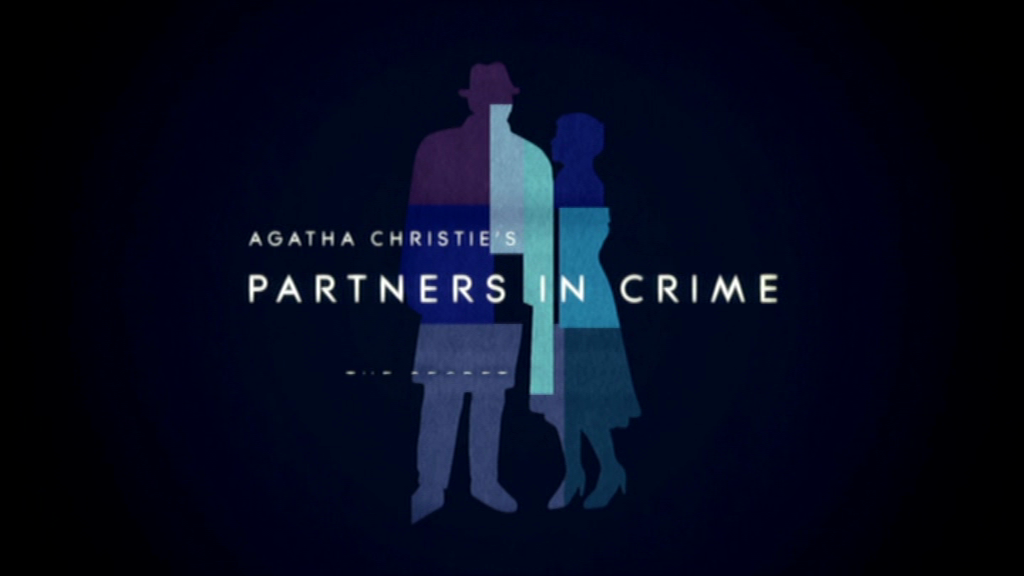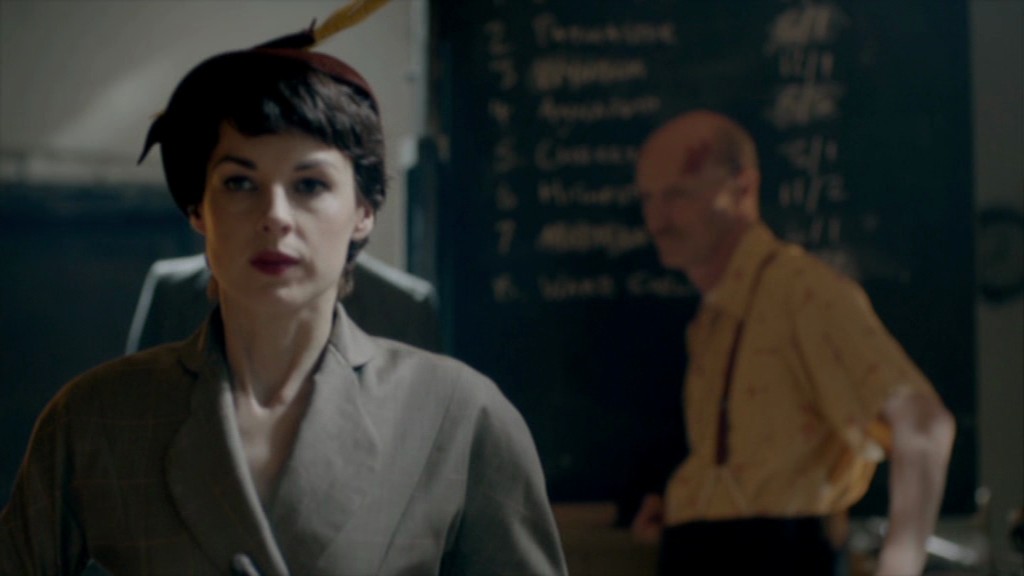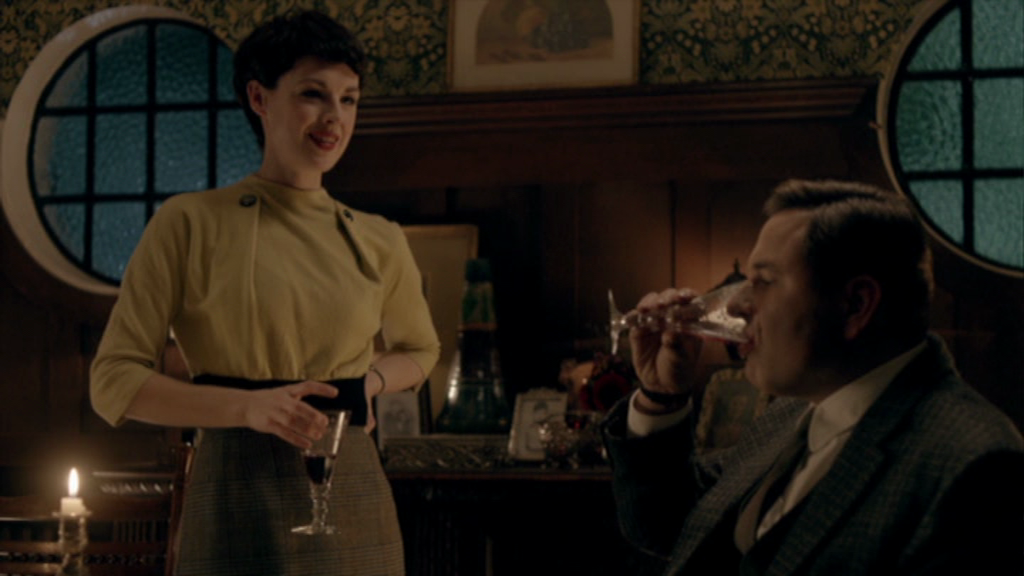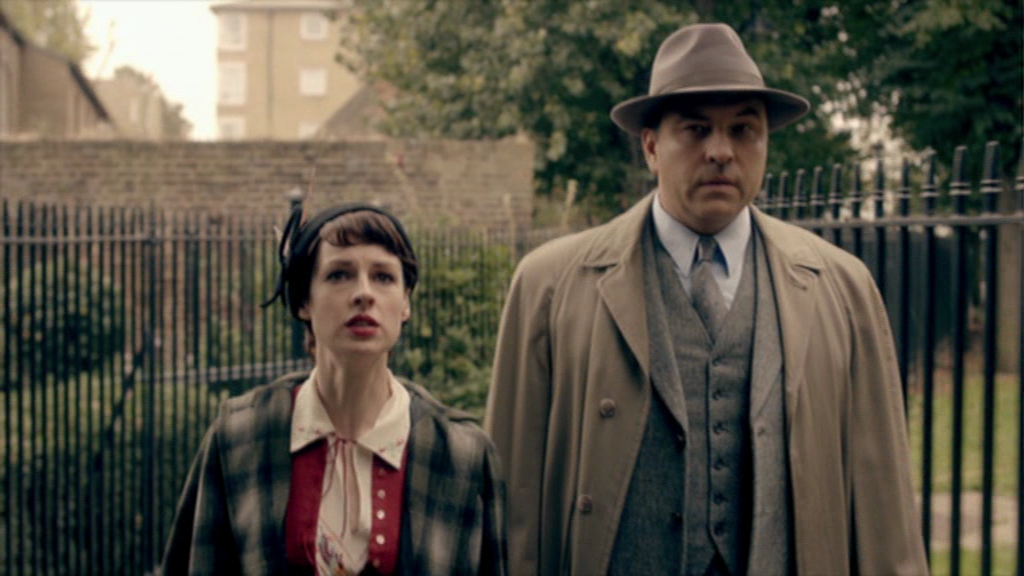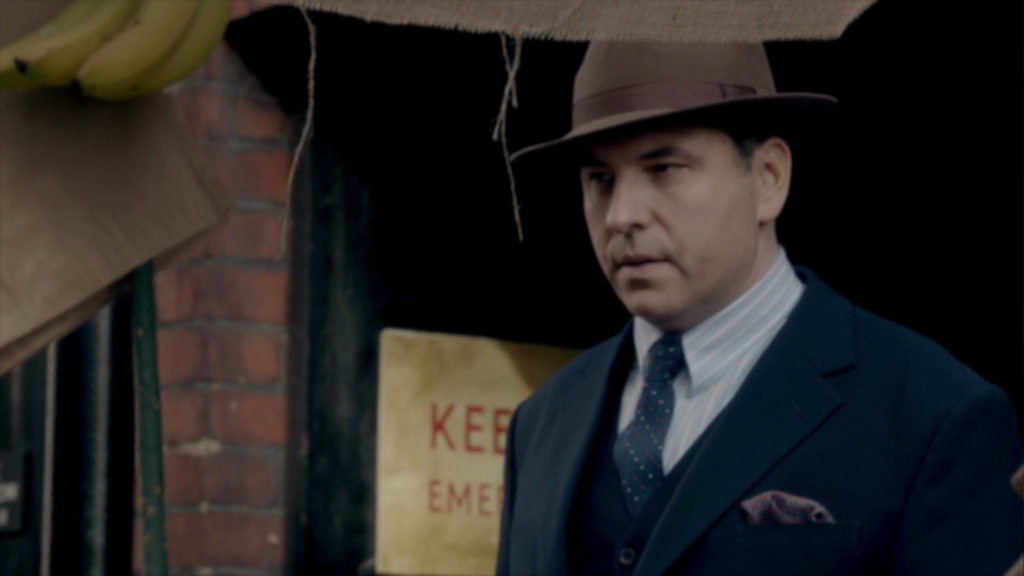 | | | | | |
| --- | --- | --- | --- | --- |
| The Show: B+ | Video: B | Audio: B | Extras: B+ | Overall: B+ |

---
DVD Compare is a participant in the Amazon Services LLC Associates Program and the Amazon Europe S.a.r.l. Associates Programme, an affiliate advertising program designed to provide a means for sites to earn advertising fees by advertising and linking to amazon.co.uk, amazon.com, amazon.ca, amazon.fr, and amazon.de.