The Film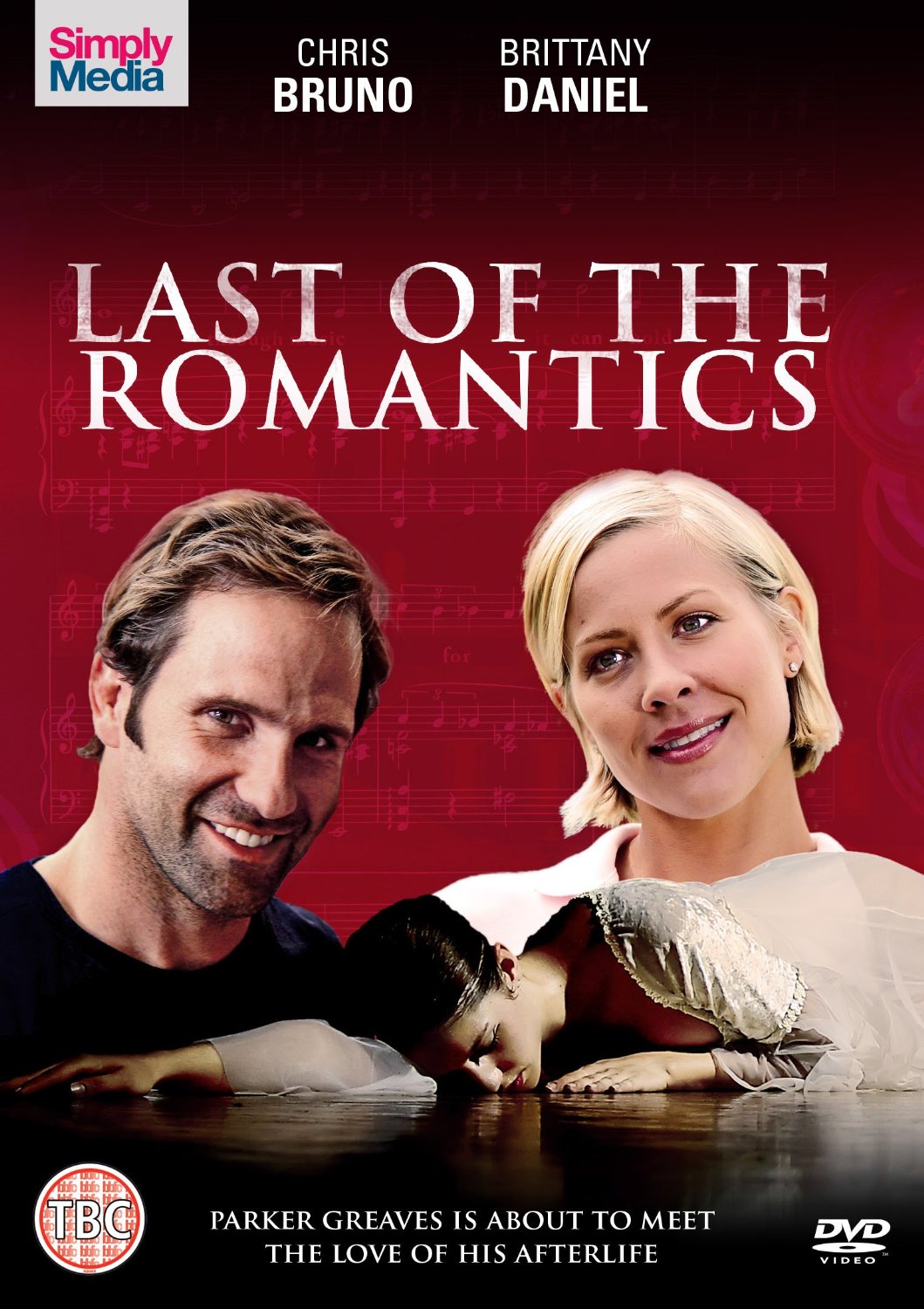 ***This is an A/V and Extras review only. For reviews on the movie from various critics, we recommend visiting HERE.***

The saddest thing in life is to fall for someone you can never have.

Consumed with his legacy, Parker spends his idle time reading obituaries and walking through the cemetery pondering his existence. Lacking inspiration, he looks to the past for answers. One day, his life takes a dramatic turn, when out of morbid curiosity he wanders anonymously into a funeral and becomes entranced by Hope, a deceased ballerina. She immediately leaves an indelible imprint on his soul. Driven by her memory, Parker begins to question his path in life to the dismay of those closest to him. As his obsession grows for her, the shortcomings of his own life begin to magnify. Once a composer filled with great promise, Parker now toils away unfulfilled, writing jingles for an advertising agency. He can't get past the question, how does one make a living as an artist in today's society? He fares no better at his relationship with Sarah, a career girl caught up in the mores of our modern culture: appearance, money, and power. His best friend Miles watches this all unfold and attempts to help navigate Parker's ship through stormy waters. He proves no match for what is about to occur. To complicate matters, Parker befriends Cole, a homeless jazz pianist on the brink of self-destruction. The two forge an unlikely friendship with music as the catalyst. In symbiotic fashion, they begin to transform each other's lives. Parker has lost all patience with the "status quo world" he inhabits. On the outside, he appears to have lost a grip on reality. On the inside, he desperately longs for the beautiful, yet unattainable Hope. Having reached a crossroads in life, Parker has some critical decisions to make. Where does he go from here?

Video


Independent British distributor Simply Media have released the 2007 Shoreline Entertainment film "Last of the Romantics" in what appears to be its first home media release worldwide. I am unsure what the original aspect ratio, though I would assume 1.85:1. This transfer is roughly 1.75:1 and is anamorphic. Unfortunately, it is as mediocre as DVD transfers get.

The first point of note should be that the transfer is an NTSC to PAL conversion, which has not been done particularly well, resulting in occasional combing and some light motion judder during any shot where the camera pans over a reasonable distance (usually external scenes). However, this is just the start of the small issues to be found here, as there are several more layers of mediocrity starting with the colours. The transfer is very drained and dull, almost lifeless. One might assume this is in keeping with Parker's state of mind, but in all honesty, I don't think this is a stylistic choice. Skin tones are unnatural and warm, whilst white decor can appear slightly pink (~28 minutes), and blacks are either too soft, or so dark that there is plenty of crush. Details are far from outstanding, with background details suffering from a distinct lack of sharpness and clarity, and close-ups rarely exhibiting the level of detail you would expect from a film not even ten years old. When backgrounds with large swathes of the same colour are present, then so is some noticeable banding, whilst some slight colour bleeding is also present against some of the reds. Shadow details are unfortunately poor, with items such as the pictures on the wall (which are only mid-range) at 42:01 showing the general level of shadow details present. On the plus side, there are no issues with damage. The transfer is clean, just disappointing.

The feature is uncut and runs 89:38.

Audio


Simply Media have provided us with a single English Dolby Digital 2.0 Stereo track for this release which is adequate, but underwhelming. Channel separation is kept to an absolute minimum, though this is very much a dialogue driven film, with some music-based ballerina sequences the only parts of the film that may have benefited particularly from some sort of upmix to 5.1. Dialogue is clear for 98% of the film, with a couple of lines of dialogue sounding mumbled and difficult to hear. These are usually in scenes such as that at ~65 minutes, where a character is speaking whilst faced away from the camera. The track is quite flat, with no highlights of note, but at least there is no damage to the track and no background hiss.

No subtitles have been included.

Extras


Unfortunately no extras are included, though the low initial price point reflects that.

Overall


An intriguing idea, and those who enjoy the low budget (this was made for $250k) films usually found on Channel 5 on a weekday afternoon, will find enough here to warrant a viewing. The presentation of the film however, is nothing to celebrate.
| | | | | |
| --- | --- | --- | --- | --- |
| The Film: C | Video: C- | Audio: C | Extras: F | Overall: C- |