Nice Package
R2 - United Kingdom - Simply Media
Review written by and copyright: Samuel Scott (13th November 2015).
The Film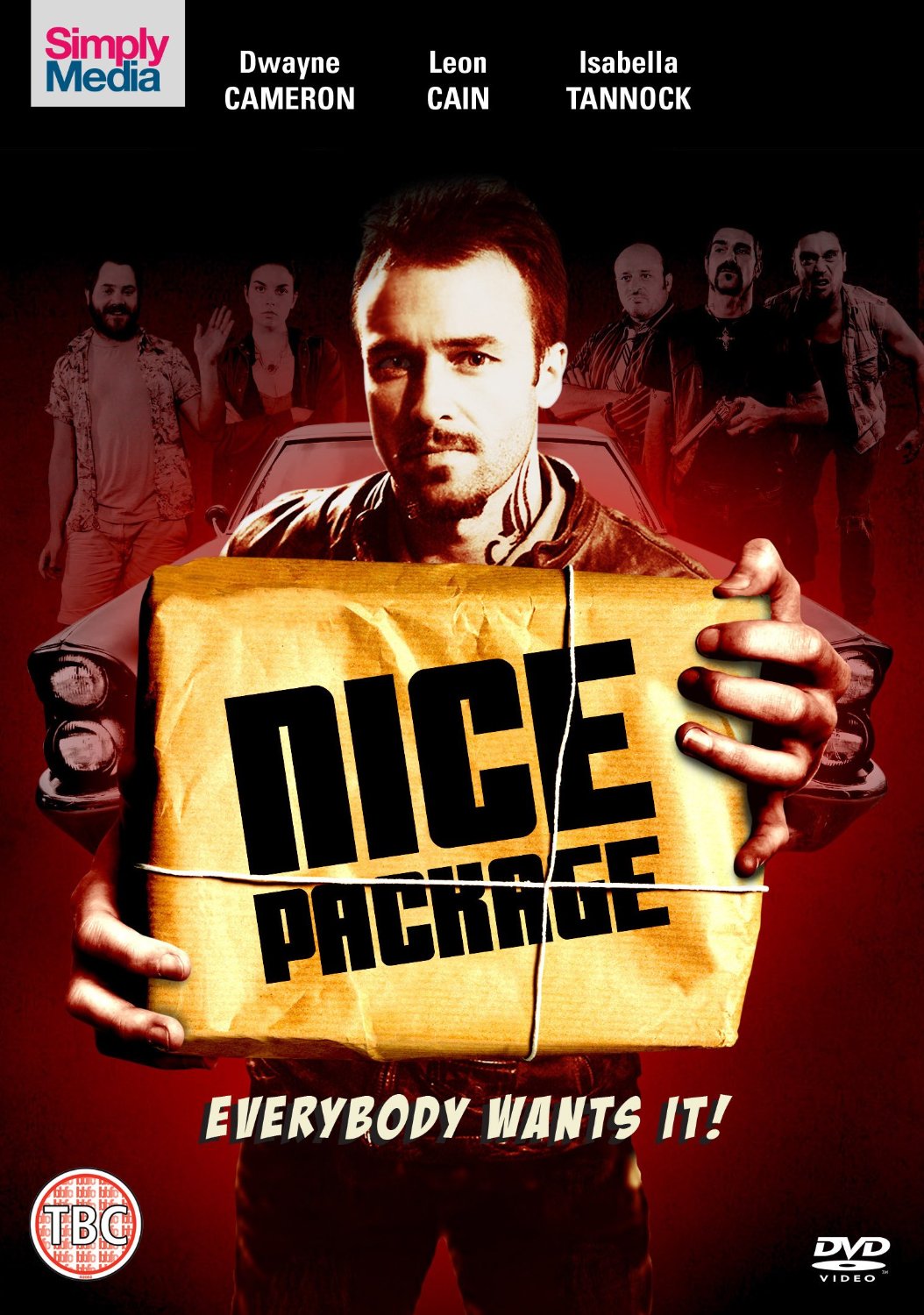 ***This is an A/V and Extras review only. For reviews on the movie from various critics, we recommend visiting HERE.***

Everybody wants it.

A wannabe professional thief has an epic fail when he's caught stealing a package and forced to take a young woman as hostage back to his gay friend's house where, despite pressure from his deranged, yoga-loving boss, he can't dispense with her and instead the three face a bunch of quirky thugs sent by the boss who will do anything to get his hands on the mysterious package.

It's a Nice Package.

Video


Independent British distributor Simply Media have released the little-known Australian crime-caper "Nice Package" on to DVD in the United Kingdom, in what appears to be its first release on home media worldwide. Licensed from Shoreline Entertainment, the film is given an anamorphic transfer in the original aspect ratio of 1.85:1.

In comparison to a couple of other Simply Media releases of Shoreline titles, this looks surprisingly good. A lot of the film takes place in darkened locations yet crush is minimal and shadow details can be especially notable. Close-ups also show a good amount of detail for the format, most notably in minute details of some rather dodgy looking clothing (the ripped elements of the green plaid vest at 32:30) and in faces. Skin tones are natural for the most part, though on the odd occasion are a little warm. Blacks are deep and inky, and the infrequent smatter of brighter colours (the petrol station fight) pop really well. Unfortunately though, the transfer isn't all gravy with some light edge enhancement and banding occurring, albeit eye-catching on a rather scattered basis. Although I couldn't confirm 100%, there are also a couple of small signs which lead me to believe this could also be a NTSC->PAL transfer (sporadic combing and barely evident and isolated motion judder). Still, whilst this release might not be of reference quality, it is certainly above average. There is no evident damage and any anomalies are on a small scale and not worth a major whinge.

The feature is uncut and runs 94:20.

Audio


There are two options available:
- English Dolby Digital 5.1
- English Dolby Digital 2.0 Stereo

Naturally I opted for the 5.1 track for my viewing, though did flick between the two during a few points. The tracks are reasonably similar when it comes to the dialogue, but the 5.1 does deliver some of the more major sound effects and weather conditions - as well as the score - to the surrounds. The general sound design is still relatively basic, with channel separation and directionality average. The LFE doesn't get too many chances to shine, though some low key rumbles do appear when required. Dialogue is clear at all times, with no inaudible moments are mumbles. As to be expected for such a new feature, there aren't any problems to worry about like drop outs, pops, or background hiss.

No subtitles are included.

Extras


There are no extras.

Overall


If there is one thing the Aussies do well when it comes to film, it is crime with their particular brand of humour that is quite similar to that of the UK. Although there are better genre films out there from down under, this is well worth checking out and is better than most.
| | | | | |
| --- | --- | --- | --- | --- |
| The Film: B | Video: B | Audio: B- | Extras: F | Overall: B- |

---
DVD Compare is a participant in the Amazon Services LLC Associates Program and the Amazon Europe S.a.r.l. Associates Programme, an affiliate advertising program designed to provide a means for sites to earn advertising fees by advertising and linking to amazon.co.uk, amazon.com, amazon.ca, amazon.fr, and amazon.de.