The Film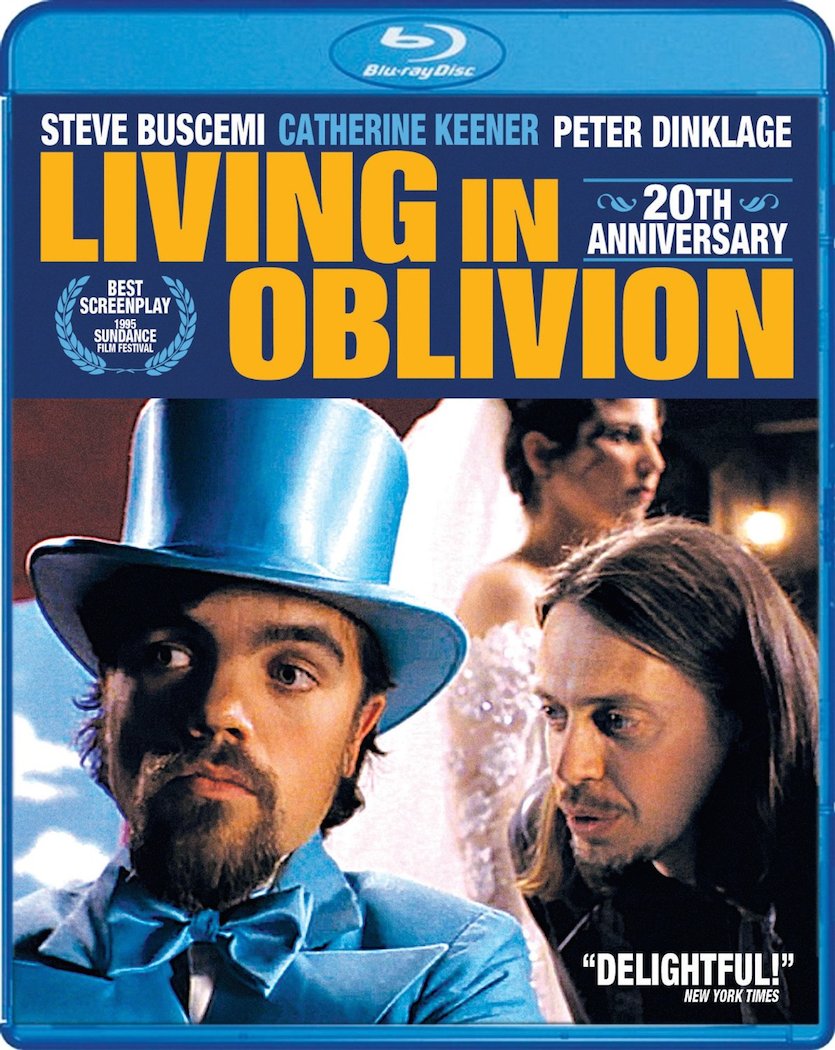 To the uninitiated, making a movie might seem like the most fun in the world. Objectively, those blissfully unaware of what it takes to "make the sausage" might be in for a rude awakening when they discover much of the process is marred by tedium, clashing personalities, incredibly long hours and, depending on your position, can be a whole lot of "hurry up and wait". It is hardly the glamorous process many would assume it to be. This can be true of shooting any motion picture, though the conditions are considerably less-than-stellar when setting out to make a no-to-low budget independent film. At least on the big budget tentpoles cast and crew have access to good quality craft service, often-excellent catering and everyone has a specific job function. Cut that budget down to very little and you're considering the prospect of brutally long days where crew members wear many hats, craft service is a table full of stale donuts and bagged processed food, the coffee sucks, and fires are popping up all around. But people do it all the time for the love of their craft.

Director Tom DiCillo found himself in a bit of a rut after making his feature debut with "Johnny Suede" (1991). The filmmaking process having worn him down, DiCillo was looking for inspiration for his next project when a moment of clarity provided the perfect answer: make a movie about making a movie. The average filmgoer didn't, and likely still doesn't, understand the minutia of the process, so why not peel back a few layers of the onion and expose the tribulations? This was the groundwork for "Living in Oblivion" (1995), a very real portrait of inexperienced, wannabe filmmakers coming together in hopes of making the next big thing in cinema. DiCillo tells his tale in three acts, examining a trio that represents just a portion of the potential catastrophes that can arise when making a movie.

In the first of three parts, we open with director Nick Reve (Steve Buscemi) attempting to capture a tender moment between a mother, Cora (Rica Martens), and her daughter, Nicole (Catherine Keener). Nick wants the scene done as a single take, no cuts, but a litany of unexpected problems cause every take to be ruined in some way. Once Nick finally does get a moment of true emotion between the two women, it comes during what should have been a simple moment of rehearsal… and his cameraman, Wolf (Dermot Mulroney), wasn't rolling due to being sickened by the milk left at craft service. Enraged and beyond frustrated, Nick blows his stack and launches into a tirade against every member of the crew before trashing the set trying to find the source of a beeping noise… only for him to wake up and realize it was all a bad dream. Make no mistake, though; his nightmare can easily be reality.

Second up, Nick is shooting a romantic exchange between Nicole and Chad Palomino (James Le Gros), a minor celebrity who is enjoying the spotlight thanks to a soap opera role he landed. Nick has a very clear vision in mind for how these two characters are to interact, but Chad, full of ego and hubris, has more than a few ideas of his own. At first Nick acts happy to acquiesce to Chad's suggestions, but as they grow odder Nick and Nicole both lose their cool, resulting in a melee not unlike the one Nick nightmarishly dreamt up the night before.

Finally, the time comes to shoot a dream sequence. In it, Nicole is to act hungry as she is teased by a dwarf, Tito (Peter Dinklage, making his film debut), who walks around her carrying an apple. Seems easy enough… except that Tito has taken umbrage with Nick's concept of this dream. Complicating matters is Nick's mother, who has wandered onto the film set and is carelessly ruining one take after the other. It seems like everything around Nick is falling apart. His movie is a disaster, his cast & crew are butting heads, and he can't seem to get a single shot he wants. But just as it seems like the sky is falling and nothing is going to come together, Nick is reminded of the beauty that lies within the filmmaking process.

DiCillo succeeds in making an industry film that will appeal to those within and not-within it. Plenty of set jargon is thrown around along with technical terms that will be familiar to film school graduates and film nerds alike, but the film isn't obtuse to the point where people outside the know won't be able to follow along. Instead, those initiated will cringe at the seemingly endless series of setbacks afflicting Reve's film, while those who aren't as familiar with being on a set will (hopefully) have a newfound appreciation for what it truly takes to get a film made.

Video


Although there are many visual differences seen throughout the film, overall the 1.85:1 1080p 24/fps AVC MPEG-4 encoded image handles every shift very well. The opening is shot on 16mm, exhibiting plenty of grain as expected. The picture also jumps between black-and-white and color – the former for "reality", the latter for Nick's film-within-this-film. The reverse is true once we get past the opening dream; now the real world is color and the film, when glimpsed through the camera lens, is black-and-white… but not all the time. If you've seen the film you'll know what I mean. Overall this looks like a 90's film, with a natural color palette that is nicely saturated but far from vibrant, organic film grain, good contrast and marginal definition.

Audio


This is a film which relies heavily on dialogue, and the English DTS-HD Master Audio 2.0 mono track handles everything perfectly. Fidelity is strong on this no-frills track. Some of the dialogue experiences minor hissing when registering in the high end. The score, by composer Jim Farmer, is patently 90's in all the best ways. Subtitles are available in English.

Extras


There is a nice selection of extra material here, including an audio commentary, a making-of featurette, a deleted scene and Q&A as well as a second sic with a DVD copy of the film.

DISC ONE: BLU-RAY

The audio commentary features writer/director Tom DiCillo, who recounts how this movie was borne out of a dark period in his life. Much of the usual commentary ensues after.

"In Our Own Oblivion: The Miracle of Making a Film" (1080p) is a featurette that runs for 42 minutes and 20 seconds. Making a movie isn't easy, but when you've got a cast of great actors who love your script it can be a little easier. DiCillo and some of the film's cast & crew reminisce about their time making this movie, helping to fund it and where inspiration came from.

A single deleted scene (1080i) runs for 2 minutes and 7 seconds, featuring a bit more with hunky dolt Chad Palomino.

"Q&A with Tom DiCillo & Steve Buscemi" (1080pi) Q&A featurette runs for 16 minutes and 43 seconds. The two field questions from an audience who has presumably just watched the movie.

DISC TWO: DVD

This is a DVD copy of the feature film.

Packaging


The two-disc set comes housed in a standard Blu-ray keep case, with each disc on a hub opposite the other. Amusingly, although Peter Dinklage's role is relatively small his head is nearly twice the size of Buscemi, who is in virtually every scene.

Overall


Whether you work in the industry or not, "Living in Oblivion" should make any viewer's palms sweat after watching the hell Nick has to endure. It's the love of his craft that keeps him going after so much turbulence. This is a great little indie flic, filled with laudable actors delivering solid performances all around.
| | | | | |
| --- | --- | --- | --- | --- |
| The Film: B+ | Video: B | Audio: B- | Extras: B- | Overall: B+ |