Sense of Freedom (A) (TV)
R2 - United Kingdom - Odyssey
Review written by and copyright: Megan Parker (22nd December 2015).
The Film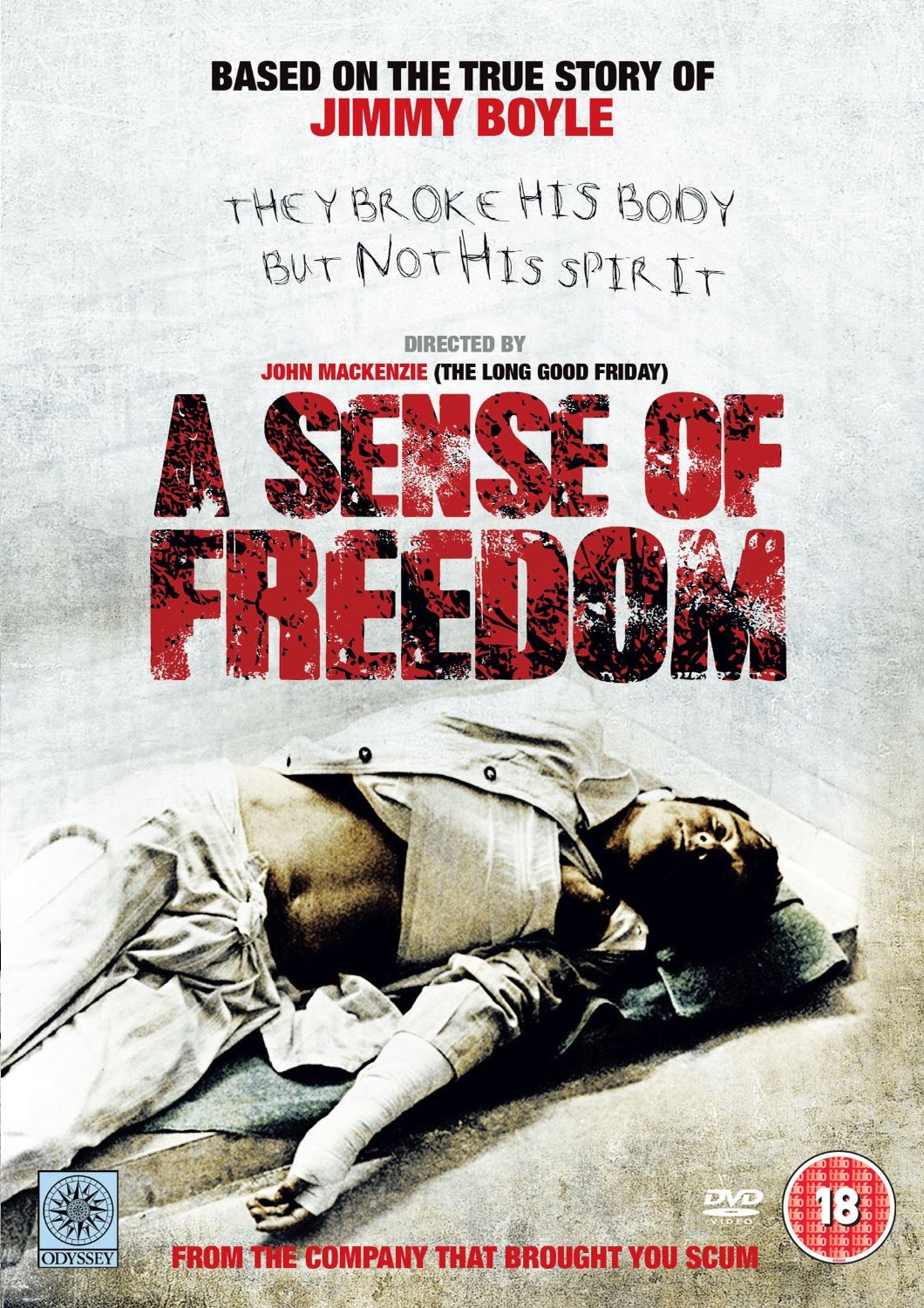 'A Sense of Freedom' follows the biographical account of the ex-convict and current artist, Jimmy Boyle (played by David Hayman), who was once referred to as 'Scotland's most violent man'. Characterised by his vicious surroundings of crime and violence, Boyle is truthfully portrayed as the Glasgow gangster who was feared by many, and is shown up as the hardened debt collector with little sympathy for his clients. Following his given sentence of life imprisonment due to murder, the film depicts Boyle's struggles with his loss of power in an institution of switched authority. The conflict between Boyle, one of the most wanted criminals, and the prison officers inside, lead on to moments of hatred, resentment and police brutality. Notions of morality are often questioned throughout the telling of the story, as Boyle's account highlights the existence of corruption in supposed institutions of rehabilitation in times as recent as the 1960s, when the events took place. It is not until righteous treatment is given to Boyle that he is given the opportunity to repent his violent, criminal past.

With the spent belief that the effectiveness of a film expires alongside its age, I was impressed by the honest and emotive nature of the film. Certain scenes can at best be described as callous and raw, and not to be witnessed by the faint hearted. However, such scenes certainly contribute to the sharp reality of Boyle's written history, which is thoughtfully transferred onto the screen and overseen by Scottish director, John Mackenzie, who is also known for BBC films such as Red Shift, which similarly explores ideas of power and conflict.

Video


The film is presented in a non-anamorphic visual format, with an aspect ratio of 4:3. The image is of relatively poor quality by current standards, but retains film grain. This nonetheless prescribes to the age of the film.

Audio


An English Dolby Digital 2.0 dual mono track delivers the audio, which is satisfactory but sometimes unclear in terms of dialogue. No subtitles are included.

Extras


Disc 1: Original version (no special features)

Disc 2: English version. This includes the special feature 'Sarah's Story', a short documentary of 25 minutes looking into the life of Boyle's wife at time of his imprisonment.

Overall


This film is not for those offended or frightened of violence, but if such scenes are willing to be overlooked, deeper meaning and morals can be found within the story. It is a sensitive biopic of a real man's story, which is effective in its insight to criminal culture and rehabilitation.
| | | | | |
| --- | --- | --- | --- | --- |
| The Film: B+ | Video: C+ | Audio: C- | Extras: F | Overall: B |

---
DVD Compare is a participant in the Amazon Services LLC Associates Program and the Amazon Europe S.a.r.l. Associates Programme, an affiliate advertising program designed to provide a means for sites to earn advertising fees by advertising and linking to amazon.co.uk, amazon.com, amazon.ca, amazon.fr, and amazon.de.