All Quiet on the Western Front
R2 - United Kingdom - Fabulous Films
Review written by and copyright: Rick Curzon (20th March 2016).
The Film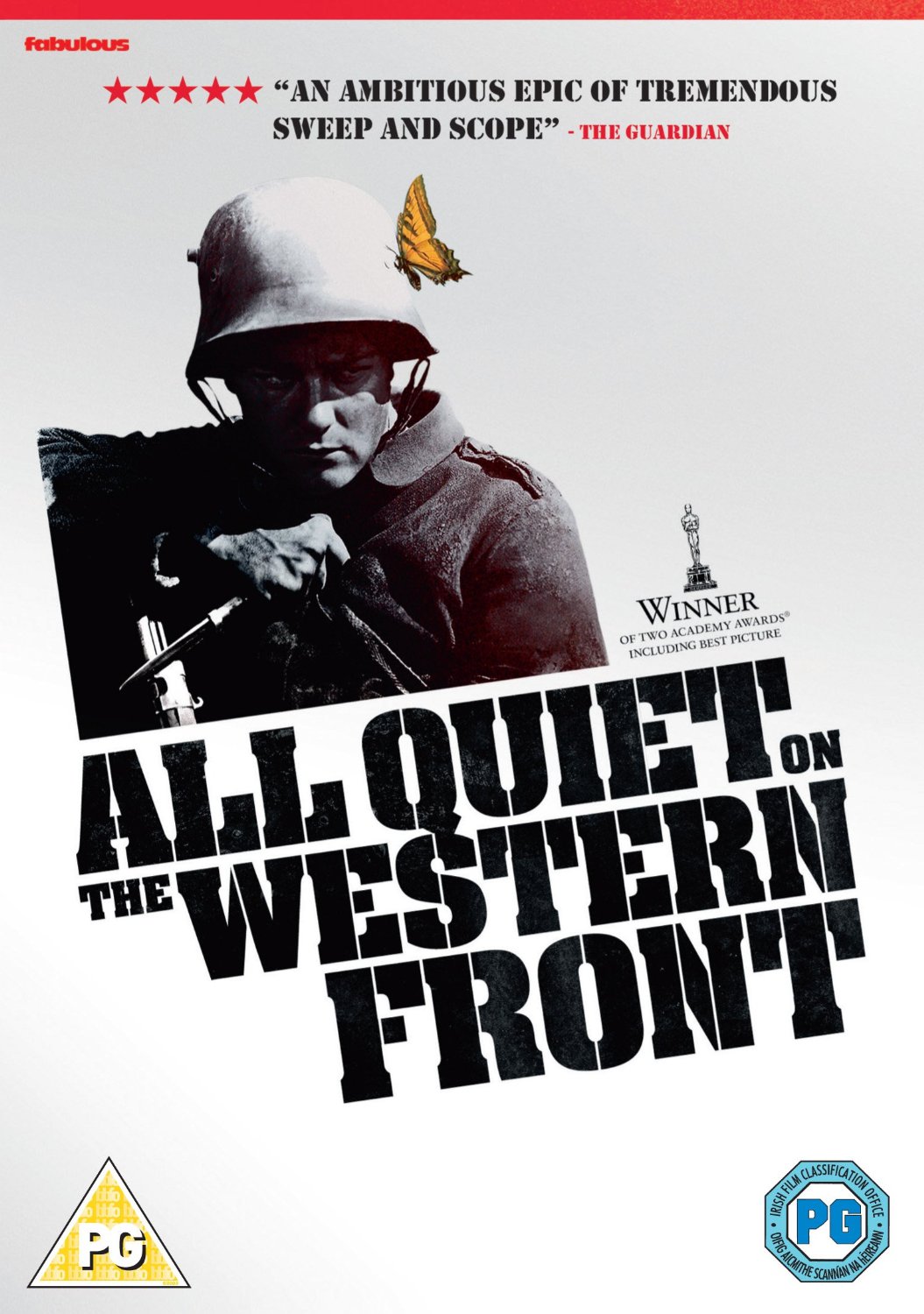 ***This is an A/V and Extras review only. For reviews on the movie from various critics, we recommend visiting HERE.***

Lewis Milestone's epic screen adaptation of Erich Maria Remarque's anti-war novel stars Lew Ayres as one of a group of German teenagers who enlist for World War I after hearing a stirring speech from their professor. They soon discover that war is less about noble ideas and sacrifice than it is about pain, humiliation, suffering and death.

Winner of the Best Picture Oscar in 1930.

Video


Fabulous Films have acquired the reissue rights to Universal's old DVD of Lewis Milestone's classic anti-war film All Quiet on the Western Front, which was based on Erich Maria Remarque's (1898-1970)1929 novel which channel's his own experiences of World War I combat. This classic adaptation won the 1930 academy award for best film and is still beloved to this day (it was filmed again for US TV in 1979). Fabulous Film's disc (as was Universal's) is of the US Library of Congress restoration of the synchronized sound version; it had orignally been a silent film of approximately 152 minutes duration. This version runs 132'52" at 24 frames per second (fps) but this DVD has PAL speedup so runs 128'13" (25fps). The film had been selected by the Library of Congress in 1990 for preservation as an important film of cultural, historical and aesthetic significance.

Fabulous's disc is a direct port of Universal's old DVD and we have an image typical of the film of it's vintage that has been well looked after. I'm not aware of the state of the original negative which may not even exist anymore, but the image is very and detailed considering the state of the elements and age. There is the odd speckle here and there and the black levels are deep with no sign of crush that I could detect. Contrast is good and there is some natural film grain creeping into the standard definition image. Obviously, it's no match for the Blu-ray version which is grainier and much more detailed. This is obviously an old transfer in standard definition of a film from 1930 so if you're used to admiring modern films on DVD or Blu-ray then you'll need to bear in mind the limitations. The image is stable with no signs of weave; the opening credits are presented window boxed.

PAL 1.33:1 / 128'13"

Audio


English Dolby Digital 2.0 Mono
Subtitles: English

What we have here is a simple, straightforward 2.0 mono track in lossy Dolby Digital. It's also a very old soundtrack that is now 86 years old and it's typical of soundtracks from that era: thin, reedy without much base and perfectly fine for what it is. It doesn't have the over processed, far too clean and silent quality that plagued some versions of Frankenstein (1931) where dead air hiss had been removed.

Extras


"Nowt!". You don't even get the short Robert Osbourne introduction and theatrical trailer found on some more recent DVD (and Blu-ray) editions. A film of this importance deserves much better contextual treatment. It's also important to note that the Blu-ray editions have an edited edition of the silent version as an extra plus some other Universal-based, non specific extras. The US Blu-ray came in a lovely digibook with plenty of photos and vintage advertising materials.

Overall


Once again we have a barebones release of a classic film with decent picture and lossy sound (for standard definition DVD). The big disappointment is that there are no extras whatsoever.
| | | | | |
| --- | --- | --- | --- | --- |
| The Film: A+ | Video: B | Audio: B | Extras: F | Overall: B |

---
DVD Compare is a participant in the Amazon Services LLC Associates Program and the Amazon Europe S.a.r.l. Associates Programme, an affiliate advertising program designed to provide a means for sites to earn advertising fees by advertising and linking to amazon.co.uk, amazon.com, amazon.ca, amazon.fr, and amazon.de.