Ginger Tree (The)
R2 - United Kingdom - Simply Media
Review written by and copyright: Rick Curzon (30th April 2016).
The Show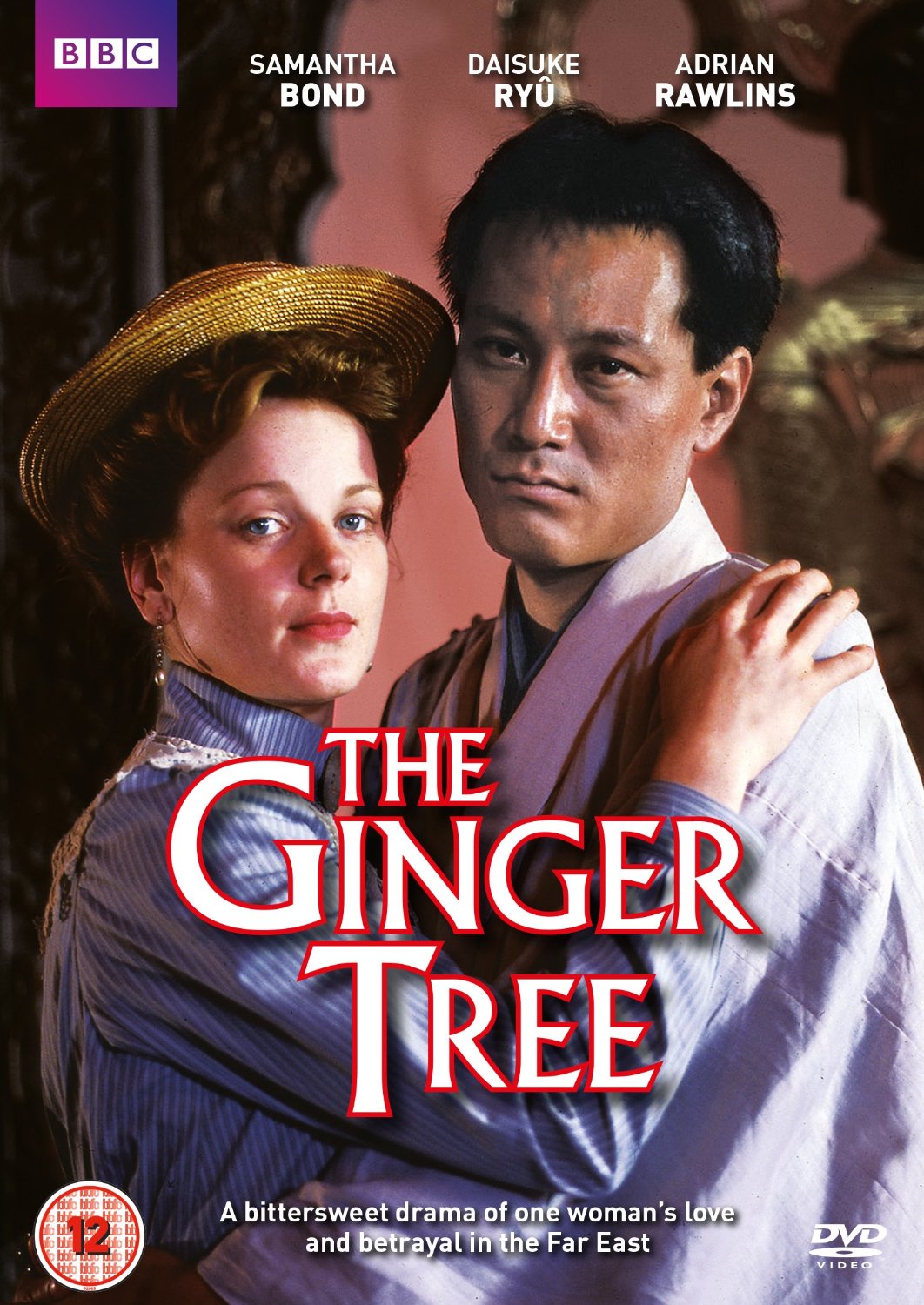 ***This is an A/V and Extras review only. For reviews on the show from various critics, we recommend visiting HERE.***

In 1903, a young Scotswoman goes to join her diplomat fiancÚ in Manchuria. She marries him, and finds herself in a war zone. Disenchanted with her husband, she falls in love with a married Japanese nobleman, Count Kentaro Kurihama, and bears him a son. She carves out a life for herself in Japanese society, despite the hardships and ostracism she faces as both a Westerner and a woman.

Video


Disc 1 (Play All - 120'53"):
Episode 1 - 59'05"
Episode 2 - 61'48"

Disc 2 (Play All - 118'52"):
Episode 3 - 61'24"
Episode 4 - 57'28"

Simply Media in the UK Have released this historically significant period drama based on Oswald Wynd's 1977 novel. It's set between 1902-1942 and tells the story of an English woman (Samantha Bond) who becomes a concubine. The historical significance comes from the fact it's one of the earliest productions to shot in an HD format, albeit considerably different from the one we have now. This then leads to the inevitable comment that it's a shame that Fabulous haven't given this the full HD treatment by releasing a Blu-ray.

But, that's by the by; how does this 2-disc DVD set stack up? Sadly, it's a pretty disappointing picture on the whole considering the high quality of the image as it was shot, but this could just be down to the master supplied to Simply by the BBC.

The image is very soft and lacking detail in both exterior scenes and interior (presumably in studio). This is a single camera production and not one of the usual multi camera studio productions typical of British television at the time (actually, that kind of production was starting to be phased out). Not only that but the colour palette is very washed out, with no strong colours in evidence. The are signs of artefacts, but it could also be mild grain inherent in the now obsolete technology; it's hard to say. Blacks come over reasonably well, with no signs of crush. This is several years before digital video productions were filmised, and this does have the same fluid video look of standard definition video tape (i.e. see contemporaneus episodes of Doctor Who made by the BBC).

Thinking on my earlier comment about this not being given a Blu-ray release; it's probably down to how TV was being made at the time in that this may have been shot in HD but may have been edited in standard definition. Therefore, an HD edition would have to be remade from scratch in a similar (and very expensive) fashion to Star Trek: The Next Generation (1987-1994) on Blu-ray.

I can't see anyone going to that expense so this will probably be the only game in town for the foreseeable future, and thus is an adequate set for fans of the production, or for those who are curious.

1.33:1 / PAL / 239'45"

Audio


The audio fares a bit better than the image in that what we have here is a robust Dolby Digital 2.0 Stereo soundtrack. The languages spoken are predominately English and Japanese with dialogue coming through very nicely (burnt in subtitles are provided for the Japanese sections). I was struck at how clear this soundtrack seemed against other stereo tracks for BBC productions that I've viewed from around this time. Perhaps an offshoot of the HD production?

There was reasonable use of separation although this is still a centrally focused soundtrack. Music comes through very clearly and never overwhelms the dialogue. I could detect no audio issues or signs of ageing in the master. This might have benefited from a 5.1 upgrade, but this soundtrack is more than adequate and represents sound design of it's era and type of production (i.e. television).

Extras


Nothing; no contextual material, no behind the scenes, nothing. Extremely disappointing if not surprising.

Overall


A lavish BBC co-production that has some historical significance due to the nature of it's production gets a barebones release in standard definition using a disappointing off the shelf master. The soundtrack fares better than the image but could also have done with some enhancements, and there are no extras at all. Recommended for those who love this mini series and for the curious as it's an adequate release, but nothing more. A shame because this deserved much better.
| | | | | |
| --- | --- | --- | --- | --- |
| The Show: B | Video: C | Audio: B+ | Extras: F | Overall: D+ |

---
DVD Compare is a participant in the Amazon Services LLC Associates Program and the Amazon Europe S.a.r.l. Associates Programme, an affiliate advertising program designed to provide a means for sites to earn advertising fees by advertising and linking to amazon.co.uk, amazon.com, amazon.ca, amazon.fr, and amazon.de.