The Film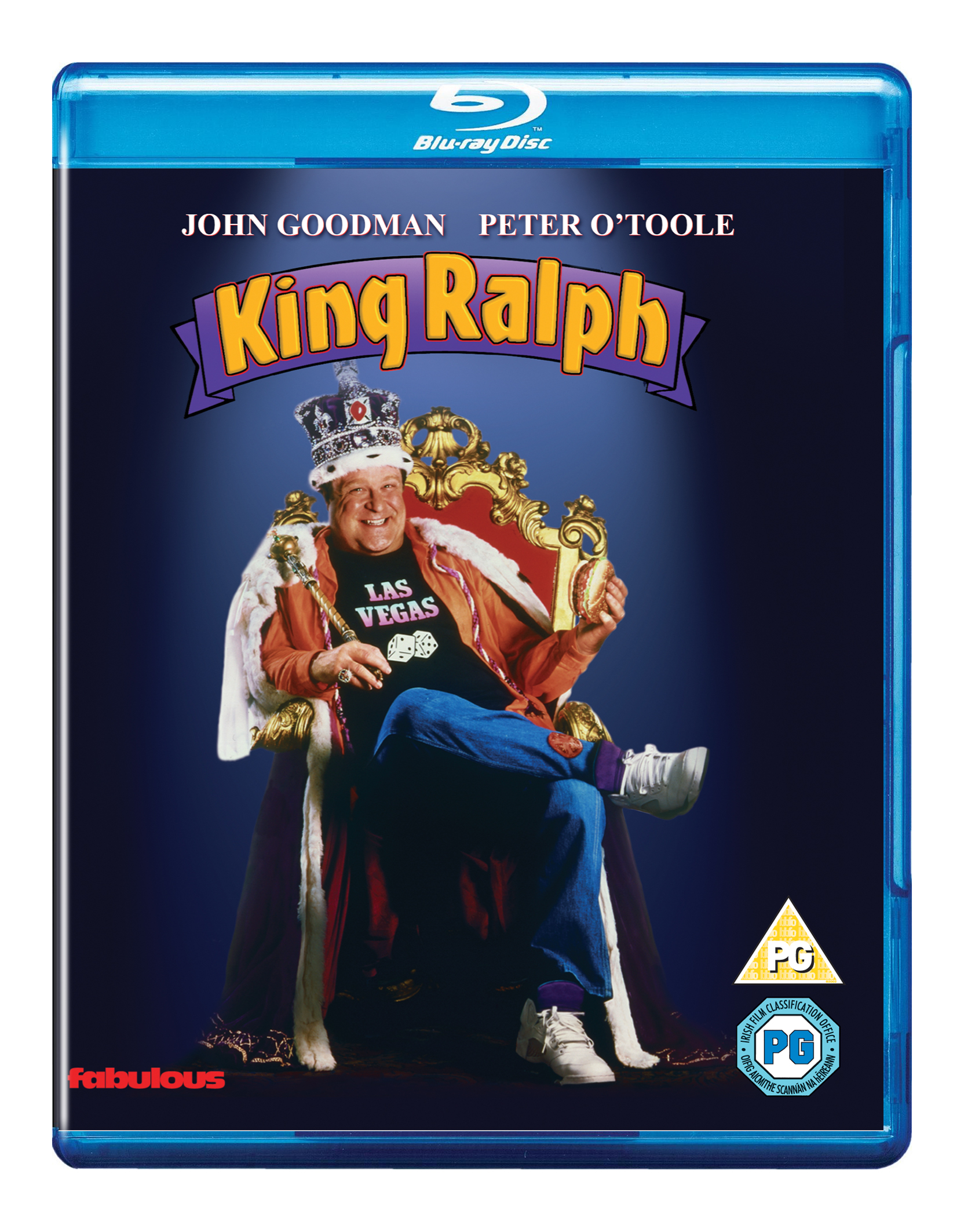 ***This is an A/V and Extras review only. For reviews on the movie from various critics, we recommend visiting HERE.***

John Goodman (Roseanne, Raising Arizona) had his first starring role in this warm-hearted comedy from Oscar®-winning writer and director David S. Ward (The Sting, Major League, Sleepless in Seattle). When a freak accident wipes out the entire royal family, a surviving heir to the throne must be found, and turns up in the unlikely form of Ralph Jones (Goodman), a good-natured Las Vegas lounge singer. But even his private secretary (Peter O'Toole) can't prepare Ralph for the trouble he gets into when he runs afoul of the fiendish Lord Graves (John Hurt) and falls for a shy stripper (Camille Coduri).

Based on the novel Headlong by Emlyn Williams (Night Must Fall, The Corn Is Green), this tailor made vehicle lets Goodman give his considerable comic talents free reign quite-literally for the first time.

Video


Independent British distributor Fabulous Films releases the 1991 comedy "King Ralph" in what appear to be its worldwide Blu-ray debut. Using an AVC MPEG-4 encode, the transfer is 1080p and is presented in the original aspect ratio of 1.85:1. Whilst an improvement on the previous DVD releases from Universal and Fabulous, this transfer is certainly a bit of a mixed bag.

So, where to start? As per usual, Fabulous Films have opted to release an off-the-shelf master from Universal for this disc, and it unfortunately rather obvious that this master is rather old. The biggest problem for me here, is the edge enhancement, which although is generally rather subdued, can spike here and there into something that would be noticeable to even the most forgiving viewer. Colours are generally good. External scenes in the Royal grounds pop really well, with the greens of the foliage adding some nice depth to the picture. Unfortunately internal scenes are often a little soft for my liking, and darker scenes also struggle due to subdued blacks. When blacks are deep though, they have a tendency to crush, with smaller details virtually disappearing (most notably on darker clothing such as suits). Details in general are a little inconsistent, but good for the most part with the odd scene surprising strong. Background details in scenes within the Royal home are clunky and dearth, but as per the colours, as soon as we head outside then details can become sharp and convincing. As expected with an older master, this isn't the cleanest print. Specks and scratches are consistently present, but only worth complaining about during segments containing stock footage. Overall, this isn't a bad transfer, but we expect much better in 2016 and there is a huge amount of room for improvement.

The film is uncut and runs 96:18.

Audio


Fabulous Films have included a single English DTS-HD Master Audio 2.0 Stereo track which is without any major issue. Channel separation is fairly minimal, but every now and again this lossless track really shines, even if only momentarily. One example of this, is when John Goodman knocks over all the wine glasses at 64:12. Scenes relying on music - Goodman singing Good Golly Miss Molly - are easily the highlight here though. Dialogue is clear at all times, though in some scenes comes across a little flat. Background sound effects are noticeable, yet they never overpower whatever is the main focus on-screen. Volume levels are consistent throughout and there were no obvious signs of damage. I noticed no crackles, scratches, or background hiss.

Despite being included on the previous DVD release from Fabulous Films, no subtitles are available.

Extras


Just a theatrical trailer in standard definition (1:32).

Overall


An underrated comedy with plenty of laughs and strong chemistry between John Goodman and Camille Coduri. The visual presentation may be middle-of-the-road, but it is the best I have ever seen the film look to date.
| | | | | |
| --- | --- | --- | --- | --- |
| The Film: B | Video: C+ | Audio: B- | Extras: E | Overall: B- |