The Film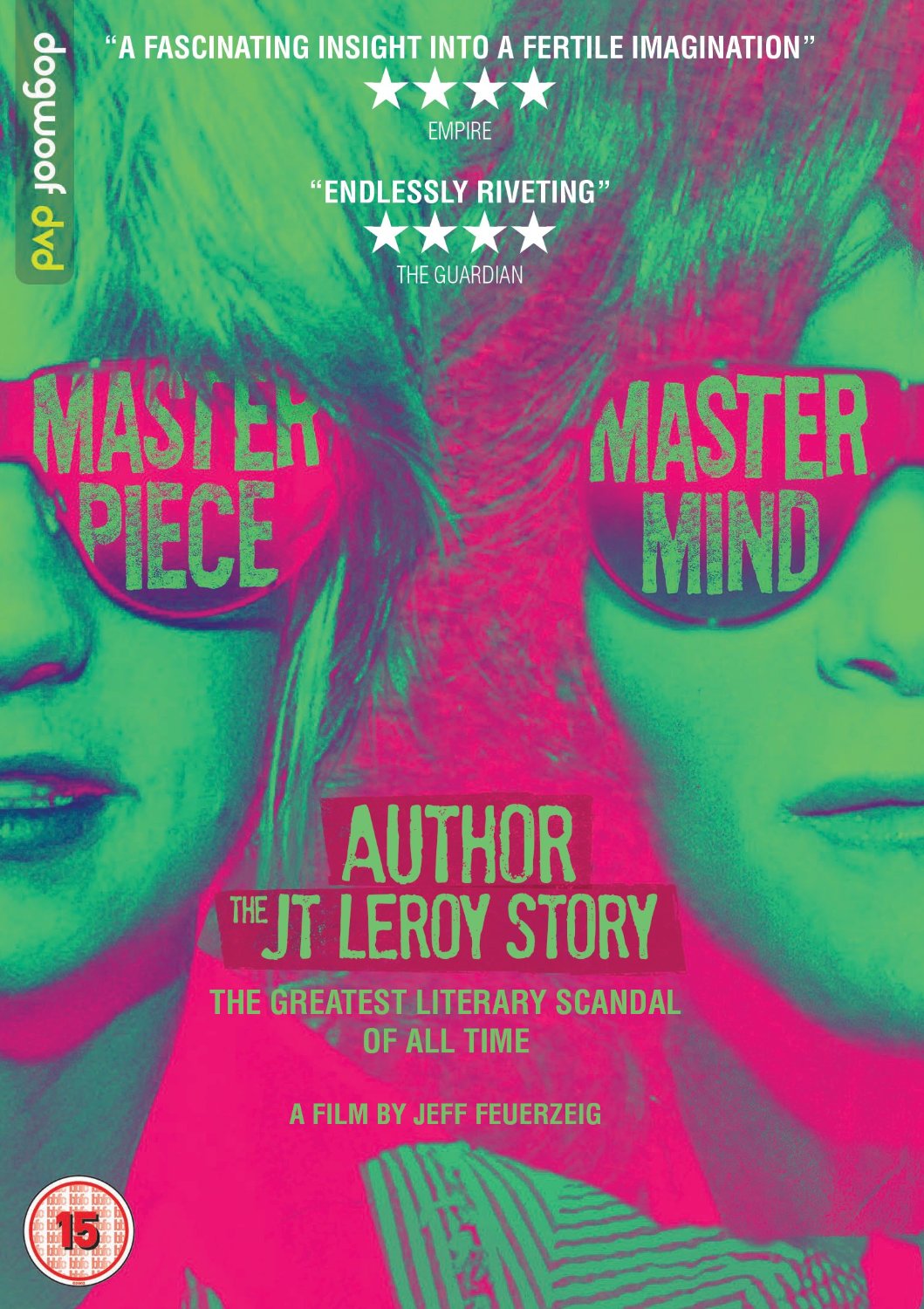 ***This is an A/V and Extras review only. For reviews on the movie from various critics, we recommend visiting HERE.***

The greatest literary scandal of all time.

Author: The JT LeRoy Story takes us down the infinitely fascinating rabbit hole of how Laura Albert - like Cyrano de Bergerac on steroids - breathed not only words, but life, into her avatar for a decade. Albert s epic and entertaining account plunges us into a glittery world of rock shows, fashion events, and the Cannes red carpet where LeRoy becomes a mysterious sensation. As she recounts this astonishing odyssey, Albert also reveals the intricate web spun by irrepressible creative forces within her.

Her extended and layered JT LeRoy performance still infuriates many; but for Albert, channeling her brilliant fiction through another identity was the only possible path to self-expression.

Video


Independent British distributor Dogwoof Films have released the critically well-received documentary "Author: The JT LeRoy Story" in the United Kingdom on DVD at an aspect ratio of 1.78:1. The transfer is anamorphic, and like with many documentaries, has varying picture quality throughout due to archive footage.

Now, I am not actually sure of what the original aspect ratio is for this documentary. IMDB lists it 2.35:1, yet official trailers on YouTube are 1.85:1. Dogwoof's release is 1.78:1 and certainly doesn't look as though it has been ridiculously cropped, so I think it is safe to say IMDB is likely incorrect in this instance. The documentary itself is made up of three types of footage; archive, newly-filmed interviews, and filmed footage to give a more theatrical feel to some of the interviews which take place over the said footage. This filmed footage for narrative purposes doesn't really feature any dialogue, and is actually mainly things like a cassette tape playing for answer phone messages, or a shot of books by a bed as an interviewee says he read the books in bed (simple touches that fit the feature well). The newly filmed interview footage is of course pre-planned, so well lit with strong natural colours and an expected level of detail for such a new documentary. The archive footage is a little bit of a mixed bag, but even at its worst, still looks commendable and doesn't cause as much distraction as the often used faux scratches and dirt to give a home video look over some of the photographs used. There are no major problems with this transfer at all, with no obvious aliasing, edge enhancement, or compression issues. As far as documentaries go, this looks absolutely fine.

The feature is uncut and runs 110:58. It is a NTSC->PAL transfer with no distracting combing.

Audio


Dogwoof Pictures have provided a single English Dolby Digital 5.1 (448kbps) track for this release which is adequate but rather uneventful. Some of the archive recordings from answering machines is of rather low quality, coming across as mumbled and with scratches, pops and hiss. However, whenever audio is of this lower quality, there are burnt in English subtitles. Other dialogue is perfectly clear at all times and presents no quandaries. The surrounds are used rather sparingly, only occasionally coming to life for the very subtle score by Walter Werzowa (better known for horror films Cherry Films and Mimic 2). Whilst the track here is very far from reference quality, I can't imagine it can sound too much better on DVD.

No subtitles have been included, except the forced English subtitles for low quality archive dialogue as stated above.

Extras


Just a theatrical trailer (2:20).

Overall


Dogwoof release yet another interesting documentary to home media, with an adequate A/V package. Unfortunately there is a lack of extras compared to what we are used to from this company, but this is still worth picking up for anyone intrigued about Laura Albert and her side of the JT LeRoy story.
| | | | | |
| --- | --- | --- | --- | --- |
| The Film: B- | Video: B- | Audio: C+ | Extras: E | Overall: B- |