The Film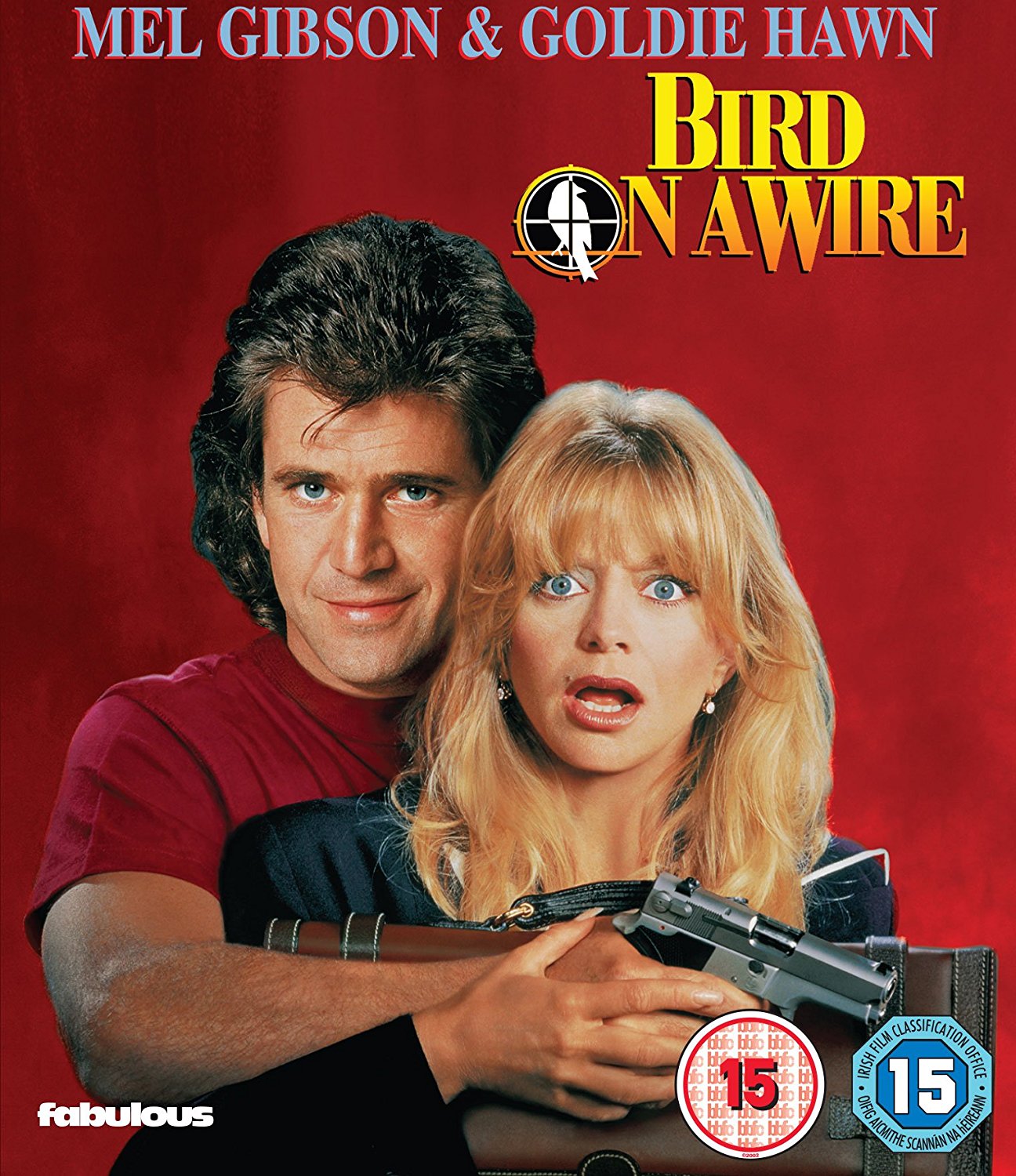 ***This is an A/V and Extras review only. For reviews on the movie from various critics, we recommend visiting HERE***

Mel Gibson and Goldie Hawn team up in this non-stop-action comedy directed by John Badham. Hiding under the FBI Witness Protection Program, Rick Jarmin (Gibson) gets nervous when old flame Marianne Graves (Hawn) recognises him. But before he can assume a new identity, the man he put in jail (David Carradine) is released and comes to pay his respects.

Rick and Marianne find themselves thrown together on an exhilarating cross-country scramble, barely evading the gangsters, police and an amorous veterinarian (Joan Severance). Their whirlwind travels eventually lead to an unforgettable climax in an elaborate zoo exhibit. A rare rollercoaster of a movie which will keep you on the edge of your seat.

Video


Independent British distributor Fabulous Films continue their raid of the Universal back catalogue in 2017 with a worldwide Blu-ray format debut release of John Badham's Bird on a Wire. The feature is presented in the original aspect ratio of 2.35:1 and in 1080p, receiving an AVC MPEG-4 codec in the process. It's clearly from a dated master, but as a whole, it's generally a positive experience.

Let's get straight to the point - Fabulous Films use off the shelf masters for their releases and this is no different. The dated master was more than likely used for the older DVD releases, and with that, some of the issues that were present then, are still present now. First of all, lighter colours feel muted, especially occasional green foliage with indoor plants and sidewalk trees looking a little dull and lifeless. Blacks are generally deep, but sometimes move towards a slight greyish tone - and skylines occasionally seem muddled (58:10 for example where the top right goes slightly red and it doesn't seem intentional). Skin tones look natural, if a little warm in a couple of scenes. Grain is present throughout, though a little inconsistent in structure with some occasional noise in the darker scenes. Details are a little mixed but certainly pleasant, predominantly so in lighter scenes. In fact, I did quickly compare a couple of scenes to the older DVD and not only are facial close-ups a marked improvement, but external details in longer shots are much sharper and more refined. Shadow details struggle a little, but are still a noticeable improvement. There is the occasional minor blemish here and there, but nothing worth complaining about, with the print being in fairly good nick. Whilst there is certainly room for improvements here, the end result is still pleasing, and easily the best I have ever seen this film to date.

The feature is uncut, and runs 110:33.

Audio


Fabulous Films have provided a single DTS-HD Master Audio 2.0 track here, and with the amount of action that takes place, it's certainly a lively outing. Channel separation is very good throughout, most notably during the helicopter/airplane chase where not only the bullets, but the whirring rotors too are well directed. There is also plenty of more subtle ambient effects during calmer sequences. Explosions do lack a little depth and oomph in comparison to some of the other action, but depth is pleasing overall. Dialogue is clear at all times, though Goldie Hawn's voice can be a little shrill! Volume levels are consistent for the most part, and there are no issues with drop outs, scratches, pops, or background hiss - though balance could be better. Again, I compared the audio here to the older UK DVD, and this is a noticeable advancement.

Unfortunately, no subtitles have been included.

Extras


The extras are lifted straight from the old Universal DVD and are self-explanatory. A retrospective documentary, interviews, or even some short featurettes would have been a nice addition.

Production Notes (8 pages)
Cast and Filmmakers:
- Mel Gibson (3 pages)
- Goldie Hawn (3 pages)
- David Carradine (2 pages)
- Bill Duke (2 pages)
- John Badham (3 pages)
Theatrical Trailer (2:40, SD)

Overall


Bird on a Wire is a fun little action comedy with Mel Gibson on fine form. The transfer may not set the world alight, but will still please fans who have been stuck without a Blu-ray release for over ten years!
| | | | | |
| --- | --- | --- | --- | --- |
| The Film: C+ | Video: B- | Audio: B+ | Extras: E+ | Overall: C+ |