The Show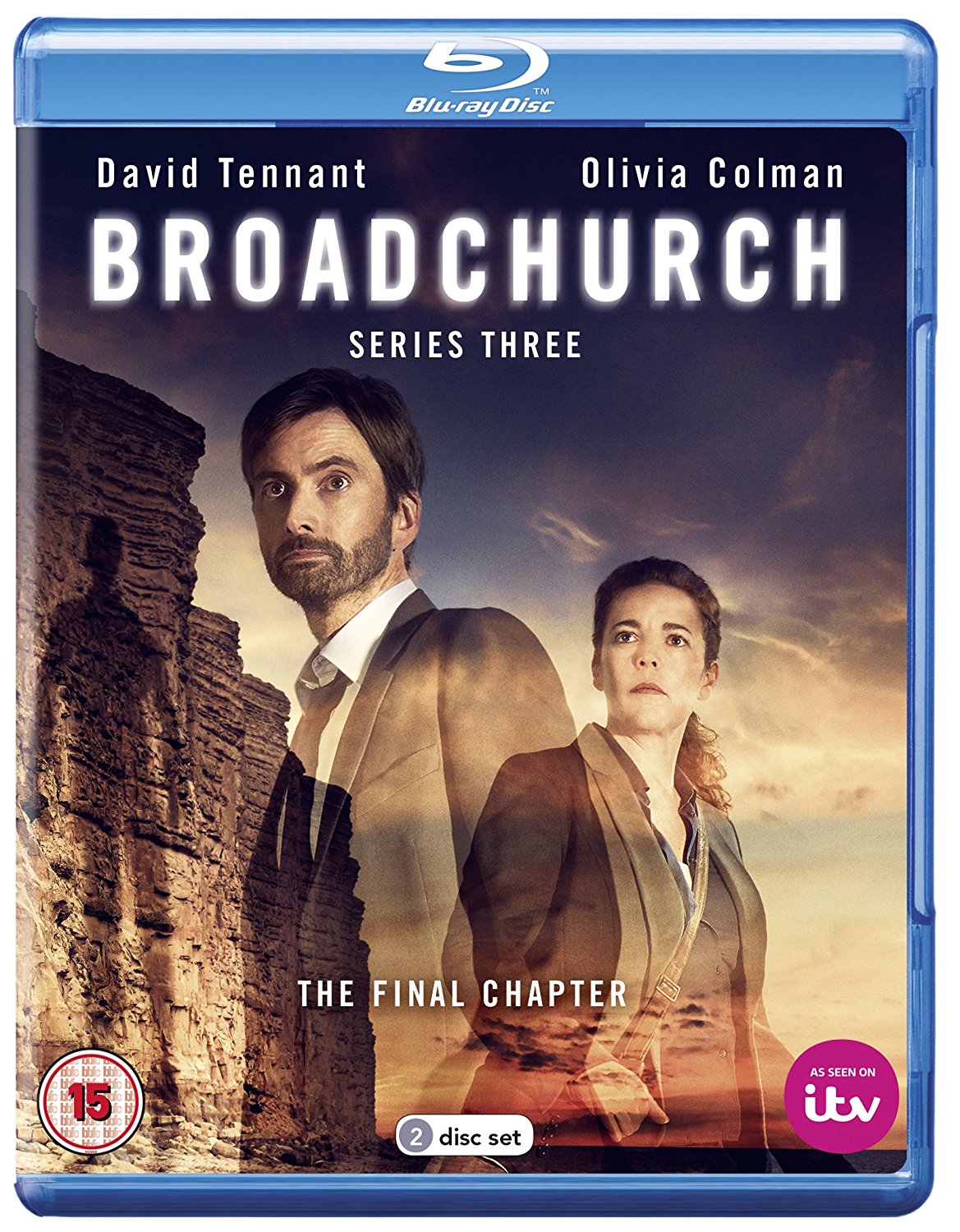 Three years have passed in a town that will never forget; but times change. The local newspaper, once the backbone of Broadchurch, is about to be closed down. And DI Alec Hardy with DS Ellie Miller are about to explore a case that reopens old wounds and divides the town in ways they could never have predicted. Hardy and Miller are called on to investigate the brutal sexual assault of a local woman, Trish Winterman. The crime scene points to a party attended by close to a hundred people. But not a casual assault the act appears premeditated. What dark secrets still lie buried in a town that has been so closely examined? And how will unresolved issues around the death of young Danny Latimer finally be settled? These answers lie in Broadchurch: The Final Chapter.

Video


The first series of this popular police procedural was broadcast to much acclaim in 2013 and was decent enough, if a little too soapy at times with over hyped emotion and and an all-pervasive score that on occasion overwhelmed things.  The second series followed in 2015 and shifted emphasis to the trial of the murderer from series one and was major step down in quality with some of the most ludicrous depictions of legal procedure yet seen.  The soapy elements also took over and as usual the score overwhelmed things.  However, in 2017 we're back on track with series three which is on a par with the first with many of the same strengths and weaknesses.

This is a modern, digitally shot production and as such expectations are high with regards to the transfer and apart from a little softness it doesn't disappoint.  

My bette noir with modern productions is the choice taken by the creators to desaturate the colour palette when presenting thrillers and horrors and it's become a cliche, and it can also lead to a soft, slightly indistinct image.  Not so here; creator Chris Chibnall has chosen to have the series shot in the unusual 2:1 aspect ratio and to have a rich, natural colour palette which made my heart sing when I first tuned into episode one.  In fairness, apart from the odd new aspect ratio (series 1-2 were 1.78:1) this series has always looked good.  The cinematography has always been one of it's major strengths (even in the dire series 2) and apart from the slight softness this series is no different.

Colours are nicely saturated and I detected no blooming or other artefacts; the landscapes are beautifully rendered; Dorset never looked lovelier.  I suspect that long distance detail will suffer a tad via compression due to having over three hours of material on each disc.  Blacks are deep and rich with little signs of crush and detail in closeups very is good.  I could see no signs of encoding problems or any other major issues beyond the slight softness mentioned above.

The transfer is in keeping with the original UK broadcast and is 1080/50i.

Audio


English DTS-HD Master Audio 5.1
English LPCM 2.0 Surround

Two flavours of sound here, both of which are robust.  The 5.1 is the best choice as it opens up the sound field nicely from the original broadcast LPCM 2.0 Surround which is the other choice.  The original plays via Pro-Logic to a surround format and it's more than acceptable with surrounds being mono but still effective.  The 5.1 adds great levels of depth and detail with the surrounds being in stereo.  Music is all-pervasive again but never overwhelms the dialogue which is mainly front and centre.  Surround activity is very good with ambient sounds adding atmosphere nicely.  A typically excellent modern TV soundtrack.

Extras


"Behind the Scenes: How We Made Broadchurch" (19:19)
Interviews and sound bites with Chris Chibnall (producer, creator, writer), Sam Hoyle (script executive, associate producer), Jane Featherstone (executive producer), James Strong (director series 1-2). Kelly Valentine Hemdry (casting director), Olivia Colman (D. S. Ellie Miller), David Tennant (D. I. Alec Hardy), Victor Jenkins (casting director), Jodie Whitaker (Beth Latimer), Hannah Rae (Daisy Hardy), Richard Stokes (producer series 1-2), Dan Winch (producer series 3) and Julie Hesmondhalgh (Trish Winterman) all waxing lyrical about their experiences making the series.  Interspersed with clips.  Typical puff piece with little insight.

"Behind the Scenes: Broadchurch Style" (5:11)
Interviews with James Strong (director series 1-2), Chris Chibnall (executive producer, creator, writer), Richard Stokes (producer series 1-2), Jane Featherstone (executive producer), Ray Holman (costume designer) discussing the visual style of the series.  More interesting than the first segment, especially on the use of colour.

Deleted Scenes (Episodes 2, 4-5, 8) (9:58)
They are what they are and it can be seen why most were cut.  The only one of interest is Colman being interviewed which gives some insight into her thought processes.

Picture Gallery (2:47)
24 publicity stills, all posed.

Overall


A good presentation of this popular series with improved sound (the other series had lossy Dolby Digital).  The extras are nothing special but are welcome for fans.
| | | | | |
| --- | --- | --- | --- | --- |
| The Show: B- | Video: A | Audio: A+ | Extras: C+ | Overall: B |