The Film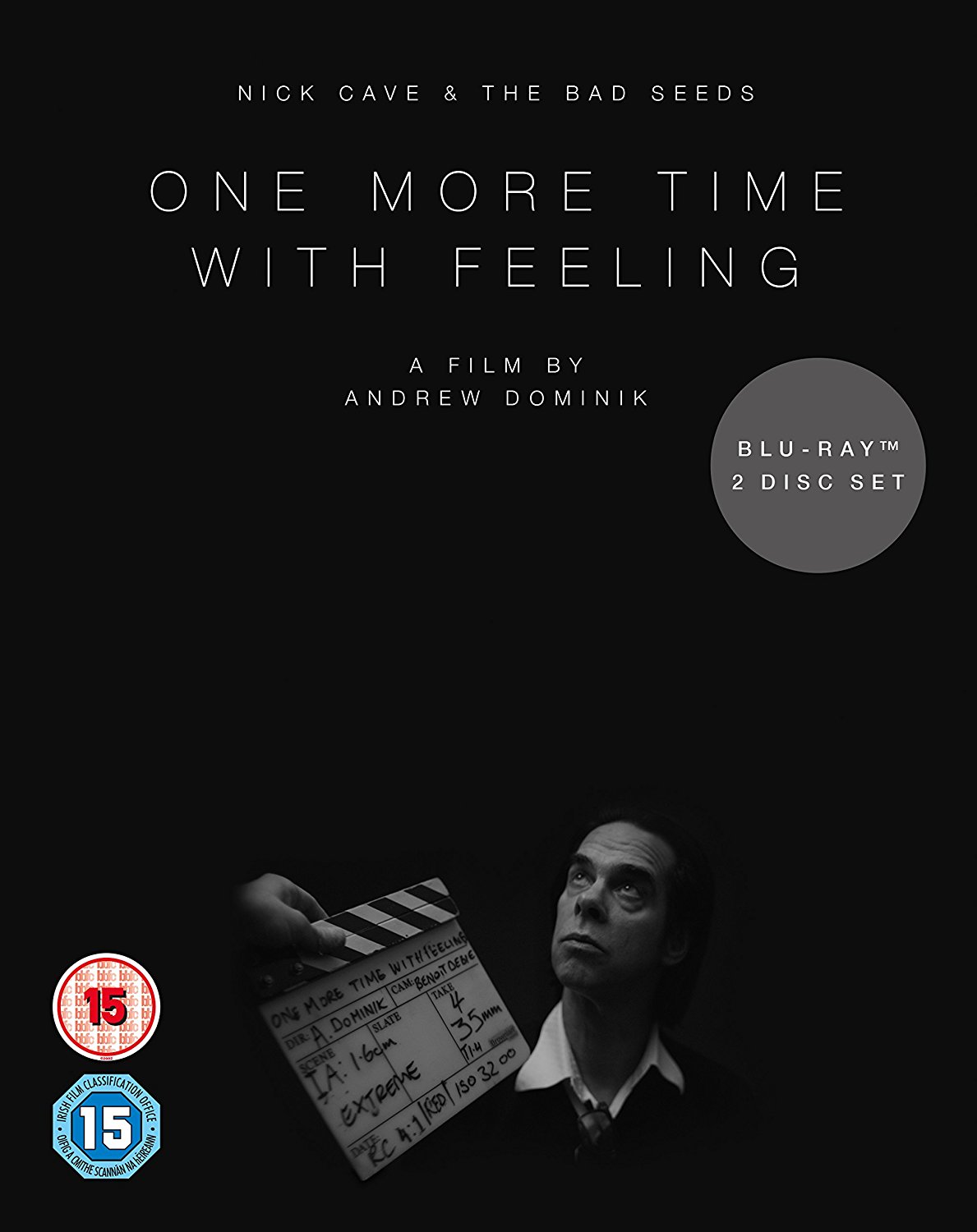 "Nick Cave and the Bad Seeds: One More Time with Feeling" (2016)

Around 6 pm on July 14th, 2015, a group of teenagers at the top of a cliff at Ovingdean Gap in Brighton, UK decided to experiment with LSD for the first time. One of the teenagers climbed over the fence while tripping out, lost his balance, and fell from the 60 foot cliff onto an overpass. Taken to Royal Sussex County hospital, he was declared dead at 7:08pm from head injuries from the fall. Arthur Cave was only 15 years old. He is survived by his twin brother Earl, his mother Susie Bick, and his musician father Nick Cave.

A lyricist, vocalist, and musician with a career spanning from the 1970s to present day, Nick Cave has challenged listeners to dark, emotional content though his bands The Birthday Party, Grinderman, and Nick Cave and the Bad Seeds exploring a variety of music genres over the years. From dark punk, goth rock, industrial noise, piano ballads, ambient electronic music, The Bad Seeds have defied musical genre to become one of the most important and influential groups in music, even if commercial airplay eluded them. While Cave's lyrics often dealt with difficult subjects such as loss of love, despair, and radical storytelling, nothing could compare to the actual death of one's child and that was reflected in the 2016 album "Skeleton Tree", which began recording from a time before the tragedy and completed afterwards.

Rather than having to do press tours and interviews with news media outlets to talk about the recording of "Skeleton Tree", Cave commissioned filmmaker Andrew Dominik to make an official documentary film to capture the thoughts of Cave, the band members, and studio footage near the completion of the record. Filmed over a ten day period in early 2016, Cave talks about the difficult reality of dealing with tragedy, thoughts on life and death, and also includes interviews with the other band members on the difficult time throughout the sessions. Dominik previously worked with Cave and band member Warren Ellis who together composed the soundtrack to the feature film "The Assassination of Jesse James by the Coward Robert Ford". For the documentary, Dominik decided to challenge the notion of the shooting process by using 3D cameras to capture the footage, and to be shot in black and white. Unconventional in nature, the editing and structure of the film also became a very unusual concept. Hours of studio footage was shot, as well as interviews with the members in studio, traveling to studio, and at home in casual environments. Those looking for answers to the meanings behind the songs, how Cave dealt with the tragedy of losing his son will not find answers directly in his words. Like many Cave songs and albums, it is about what he doesn't disclose and what listeners can piece together to form a complete narrative. Not only do the interviews feel incomplete, but the film itself feels like a mix of a documentary of Cave as well as a documentary on the making of the documentary of Cave. There are frequent shots of the cameras capturing the camera crew and the behind the scenes process, as well as scenes of people asking about the 3D cameras and how it is being filmed. Even at one point in the beginning, one of the 3D cameras goes out of focus and annoys Eliis as it is disrupting the interview process. Even Cave gets annoyed at the filming process as no one seems certain on what the film is becoming.

The documentary is also about discovery. It is experimental in nature yet still holds ground in what it sets out to do. It captured one of the greatest musicians of our time at his most fragile state, yet able to use his art to express his deepest darkest thoughts and to give inspiration at the same time. "Skeleton Tree" continued the direction of 2012's "Push the Sky Away" towards ambient and minimal electronic music while composing ballads of beauty. The album was the darkest yet in their discography and songs such as "Jesus Alone", "Magneto", and "I Need You" are heartbreaking works that pour from the soul. Released on September 9th, 2016 the album was one of the most praised works of the year, landing on countless year-end best-of lists. It was also commercially successful reaching #1 in 9 countries and entering the top ten in nearly 20. While Cave's career has never reached the mainstream in America, the album debuted at #27 making it the highest charting album on the Billboard charts in Cave's career.

The film was released in select cinemas worldwide on September 8th 2016, a day before the actual album's release in 3D, for one night only. Due to overwhelming demand some of the screenings were extended beyond the initial one day run. The box office gross for the film was $1.7 million which is a fairly staggering amount considering that it only played in a few theaters for only a few days. Critical reception was also very positive having a 100% rating on Rotten Tomatoes and a 92 on Metacritic. There were some divisive issues such as audiences outside of arthouse cinema or non-fans of Nick Cave and the Bad Seeds having a hard time entering the abstract world, and since the film never fully addresses Arthur's death and the circumstances leading to it, the unexplained portions can be considered confusing. Nonetheless the incredible music and beauty in the black and white cinematography are aural and visual highpoints of the documentary.

The home video release of "One More Time with Feeling" was released worldwide by Pulse Films on March 3rd 2017 in three versions: a 2-disc DVD edition with the 2D version, a 2-disc Blu-ray edition with the 2D version, and a 2-disc Blu-ray edition with the 3D version. The disc being reviewed here is the 2D Blu-ray release.

Note this is a region ALL Blu-ray which can be played back on any Blu-ray player worldwide

Video


Pulse Films presents the film in 1080p in the AVC MPEG-4 codec, in the original theatrical 1.85:1 aspect ratio. Shot on RED cameras in 3D, the black and white image looks exceptional especially in the indoor studio settings where it was a controlled environment with tracks and dollies. Gray levels are great and the dark blacks are crisp. Some of the handheld interview segments and improvised portions have some blurriness and out of focus moments but that is part of the original photography and accurately displayed. There are some moments of color near the 90 minute mark and the still photos taken by Earl Cave are presented in color. The color portions are quite dark and non vibrant, keeping in tone closer to the black and white photography. Overall a very pleasing transfer.

The runtime is 112:36

The following screenshots are taken from a standard definition DVD source and should not fully represent the Blu-ray quality



Audio


English DTS-HD Master Audio 5.1
The 5.1 track is presented in lossless audio. For the most part the interview segments are spread to the left and right channels and leaving the center blank. Other minor times the interviews come from the center channel, which is strangely inconsistent and distracting. When music performances start, the main vocals are presented in the center channel and the music uses the remaining surround channels for a full effect. The music is particularly good in the use of surrounds though it is mostly for ambient use. There are no issues of audio dropouts or fidelity issues.

There are optional French and Spanish subtitles for the main feature in a white font.

Extras


This is a 2 disc Blu-ray set which has the film on the first disc and the following bonus features on a second Blu-ray disc.

Short Films
- "Boredom" (6:24)
- "Do You Pray?" (1:56)
- "Snowman" (0:57)
These are labeled as "short films" but they are more like outtakes from the feature film, with spoken word from Cave taken from the various interview sessions. "Boredom" is Cave talking about the subject of boredom with footage from the studio sessions. "Do You Pray?" is Cave talking about faith with aerial shots of Brighton. "Snowman" features a collection of still photos taken by Earl cave with again narration by Nick Cave.
in 1080p AVC MPEG-4, in 1.90:1, in English DTS-HD Master Audio 2.0 with no subtitles

Considering that the film is on a single layer Blu-ray and about 10 minutes of extras are relegated to a separate single layer Blu-ray, a waste of space is one way of putting it. The packaging sticker states "Blu-ray 2 Disc Set" which sounds enticing, but on the back cover in very small letters it does clearly say "Extras running time: 10 minutes" which some may think was an error. Space wasn't an issue. There are no music videos, additional interviews with the other band members or any interviews with the filmmakers and crew.

Packaging


Housed in a standard black keep case with a slipcover, there is a 2-page insert with credits inside.

Overall


"One More Time with Feeling" is a fascinating film on Nick Cave and the Bad Seeds during the final stages of recording their amazing and heartfelt 2016 album, even though it is lacking full context. The Pulse Films Blu-ray offers great image and fair sound, though the extras department suffers in content. Note that this only offers the 2D version of the film. The 3D version is also available but note that is the 3D version of the film only and does not include the 2D version.
| | | | | |
| --- | --- | --- | --- | --- |
| The Film: B+ | Video: A | Audio: B | Extras: D | Overall: B |