The Film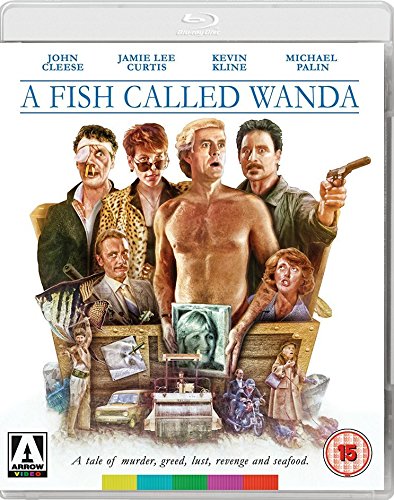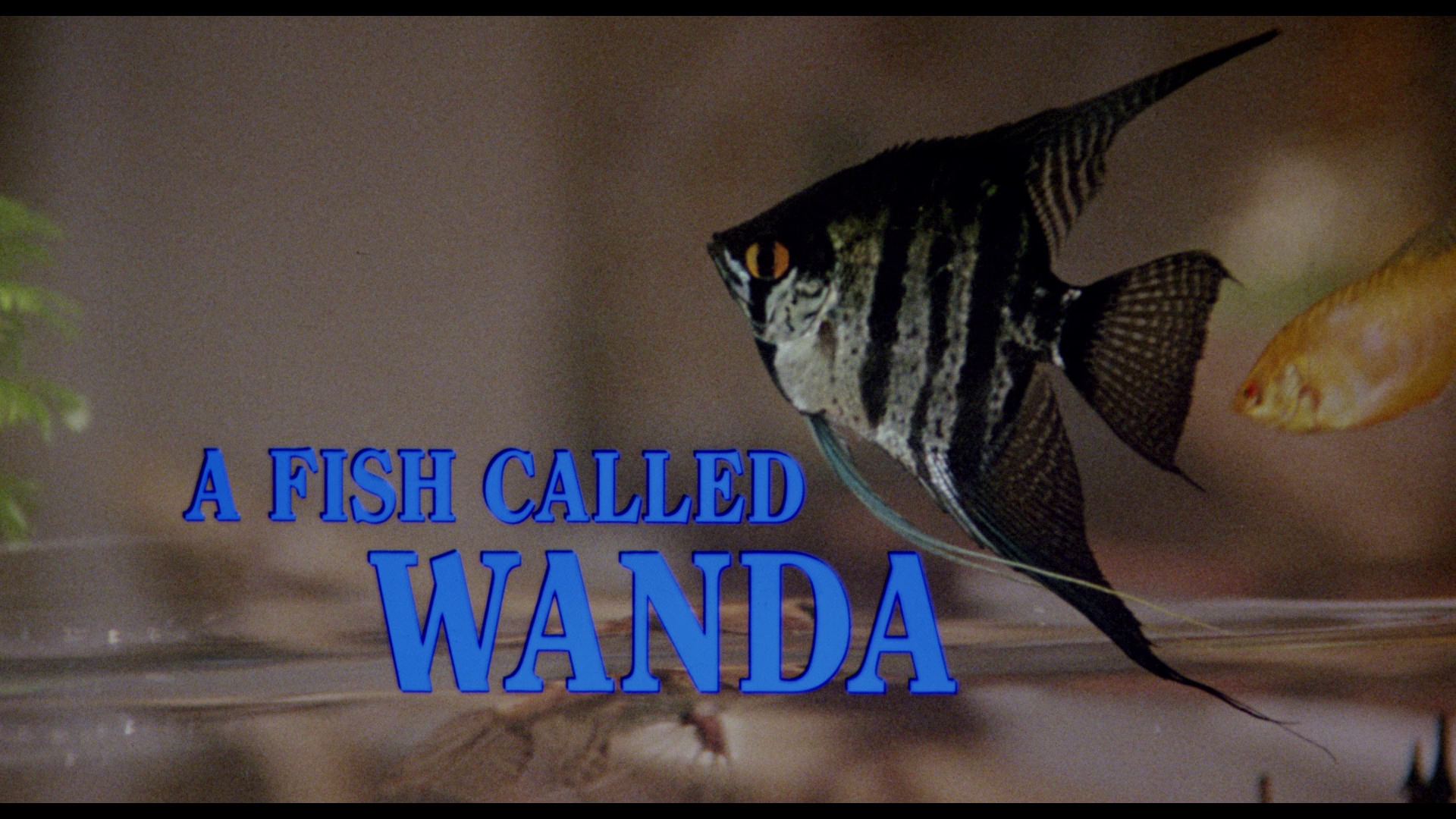 A Fish Called Wanda (Charles Crichton, 1988)

In London, American con artist Wanda Gershwitz (Jamie Lee Curtis) teams up with Cockney gangster George Thomason (Tom Georgeson), animal lover Ken Pile (Michael Palin), and nihilist hitman Otto (Kevin Kline). The group stage an armed robbery, stealing precious diamonds. Betrayed by Wanda and Otto, who to Ken and George present themselves as siblings (though in reality they are lovers), George is arrested and put on trial. However, before he is captured George seizes the opportunity to hide the diamonds in a new location, in a hotel near Heathrow airport, trusting Ken with the key.

George's defence barrister is Archie Leach (John Cleese), who lives a repressed and stereotypically English sexless marriage to his wife Wendy (Maria Aitken). Believing that getting close to Archie will enable her to discover where George has hidden the diamonds, Wanda pretends to be an American legal student; in this disguise, she approaches Archie and seduces him.

Meanwhile, George is told that there is one witness to the robbery whose testimony can lead to his conviction: an elderly woman named Glenda Coady (Patricia Hayes). George passes a message to Ken, asking Ken to assassinate Glenda. Ken attempts to do so three times; each time, much to the distress of the Ken, who is an animal lover, he succeeds only in killing one of her Yorkshire terriers.


Otto becomes increasingly jealous of Wanda's 'relationship' with Archie ('I don't believe in jealousy', he tells Wanda, 'It's for the weak. One thing, though: touch his dick and he's dead'). However, when Archie proves himself to be a cunning linguist, segueing from Italian into Russian with ease, Wanda begins to feel real desire for him.

A Fish Called Wanda was the final film of its director, Charles Crichton; some decades before, Crichton had of course directed a number of Ealing's finest comedies, including The Lavender Hill Mob (1951) and The Titfield Thunderbolt (1953). Between 1965 and 1988, Crichton worked solely in television, directing episodes of shows such as The Avengers (1965-9) and The Protectors (1973-4). John Cleese approached Crichton in 1983 with the basic outline for A Fish Called Wanda. However, reputedly there were some disagreements on set regarding Crichton's role and Cleese's input into the direction of the picture; and legend has it that Crichton savagely criticised Kevin Kline's employment of the Method.

A Fish Called Wanda has some of the qualities of the Ealing comedies, including deeply black humour, a focus on a clash of cultures (the Americans Otto and Wanda versus the British cast), moments of farce and humour based on mimicry and misunderstandings. Philip Kemp has suggested that A Fish Called Wanda 'looks like what Ealing comedy might have become by the '80s had the studio survived' (Kemp, 2014). Laraine Porter and I Q Hunter have argued that the picture's success was largely owing to the manner in which it married 'international stars […] with a self-deprecating restatement of old-fashioned English traits such as social embarrassment' (Porter & Hunter, 2012).


At the time of the film's release, some criticism was levelled against the picture for its depiction of Ken's pernicious stammer, and the manner in which he his mocked mercilessly by Otto ('It's K-K-K-K-Ken, c-c-c-c-coming to k-k-k-k-kill me', Otto quips at the film's climax). Certainly, Ken and Otto are placed in juxtaposition with one another, both taking on 'wet work'. Ken's attempts on the life of Glenda offer some delicious moments of black comedy: these involve Ken using an attack dog which instead of attacking Glenda grabs and kills on of Glenda's Yorkshire terriers, then disguising himself as a Rastafarian and attempting to run Glenda down with a van (resulting once more in the death of one of her beloved pets), and finally using a sniper rifle to sever a rope holding a heavy concrete block (which predictably squashes her third and final dog). Each sequence in which Ken kills one of Glenda's terriers culminates in a funeral for the animal, in which Ken watches on from the distance, dismayed at the fact that he has murdered a living creature other than his intended target.

Both Ken and Otto are introduced via their respective extra-curricular interests. During the montage which opens the film and introduces the various characters, Ken is shown feeding his pet fish, including his beloved Wanda (the titular 'fish called Wanda'). Towards the climax of the picture, Otto attempts to taunt Ken into revealing the name of the hotel in which George has hidden the diamonds by, firstly, inserting chips into Ken's nostrils and, secondly, eating Ken's beloved fish. Meanwhile, in the same montage Otto is introduced lying asleep with a copy of Friedrich Nietzsche's Beyond Good and Evil lying open on his chest. A noise awakens him, and Otto springs to life, drawing his silenced pistol. Like Ken's love of his fish, Otto's own area of fascination is used against him as the film nears its climax. Wanda ridicules Otto's misappropriation of various philosophical viewpoints – particularly Nietzschean nihilism – when she tells him 'I've worn dresses with higher IQs [than you]. But you think you're an intellectual, don't you? You're just an ape'. 'Apes don't read philosophy', Otto responds. 'Yes, they do', Wanda says, 'They just don't understand it [….] Aristotle was not Belgian. The central message of Buddhism is not every man for himself. The London Underground is not a political movement'.


Ken and Otto also share a strong sense of prejudice. When Otto attempts to deflect Ken away from the suspicion that Otto is Wanda's lover (Ken has been told that Otto is instead Wanda's brother), Otto pretends to be gay and makes a pass at Ken. Ken reacts with horror, and sensing Ken's weakness Otto presses the issue, complimenting Ken lasciviously ('You've got wonderful bones, great eyes, and you dress really interestingly [….] We could have a lot of fun together, you and I'). Later in the film, Ken tells Otto that he has been asked by George to 'rub out' Glenda, the only witness who can identify George; Otto reacts with surprise, correctly pegging Ken as a very unlikely assassin and suggesting that Ken does not have the 'guts' to murder the elderly lady. 'It's better than buggering people', Ken asserts angrily. Ken's subtle homophobia is complemented by Otto's anti-English prejudice; throughout the film, Otto mocks the English and their culture, at one point asserting that 'I thought Englishmen didn't like women, they way they talk'; and later, Otto declares that he's tired of 'Talking to a lot of snotty, stuck up, intellectual British faggots. Jesus, they're uptight: they get rigor mortis in the prime of life in this country'.

The film explores some of the stereotypes of both British and American culture, transforming them into bedroom farce. Ken's comically passionate seduction of Wanda (in which Ken dives between Wanda's legs and sniffs her leather boots addictively), for example, is intercut with Archie and Wendy's sedate bedtime routine – which culminates in Archie and Wendy settling into their separate single beds. In another memorable sequence which treads into the realm of bedroom farce, with the help of Otto, Wanda steals into Archie's family home and attempts to seduce the barrister in his study. However, whilst Arche is out of the room, a jealous Otto enters the study with the intention of confronting Wanda, hiding when Archie returns. Things become more complicated when Wendy decides to enter the study too, whilst Archie has left Wanda to find a bottle of champagne, and Wanda is forced to hide behind an open door. When Archie returns to the study, he is horrified to find Wendy seated on the sofa ('Champagne, dear… To… to welcome you home', he says weakly). To Archie's surprise, Otto leaps out of his hiding place and introduces himself to Wendy and Archie as 'Harvey Manfred… Jensen', a CIA agent keeping tabs on a 'high-ranking KGB defector [who we've got] in a safehouse near here'. When Wendy, who discredits Archie's story by informing him that her father was a member of the British secret service, leaves the study to escort Otto from the house, Wanda exits her hiding place and tells Archie that Otto is her brother. Not long afterwards, in what is perhaps the film's most famous sequence, Archie and Wanda meet in a flat overlooking the Thames; Archie tells Wanda that the flat belongs to one of his clients, who is currently in Hong Kong. As Archie speaks Russian, which results in Wanda becoming sexually excited, Archie strips naked… But he is surprised by the flat's new tenants: a married couple and their children. To cover his modesty, Archie grabs a nearby photographic portrait, which happens to be of the new tenant's wife. It's an image that adorned much of the film's promotional material.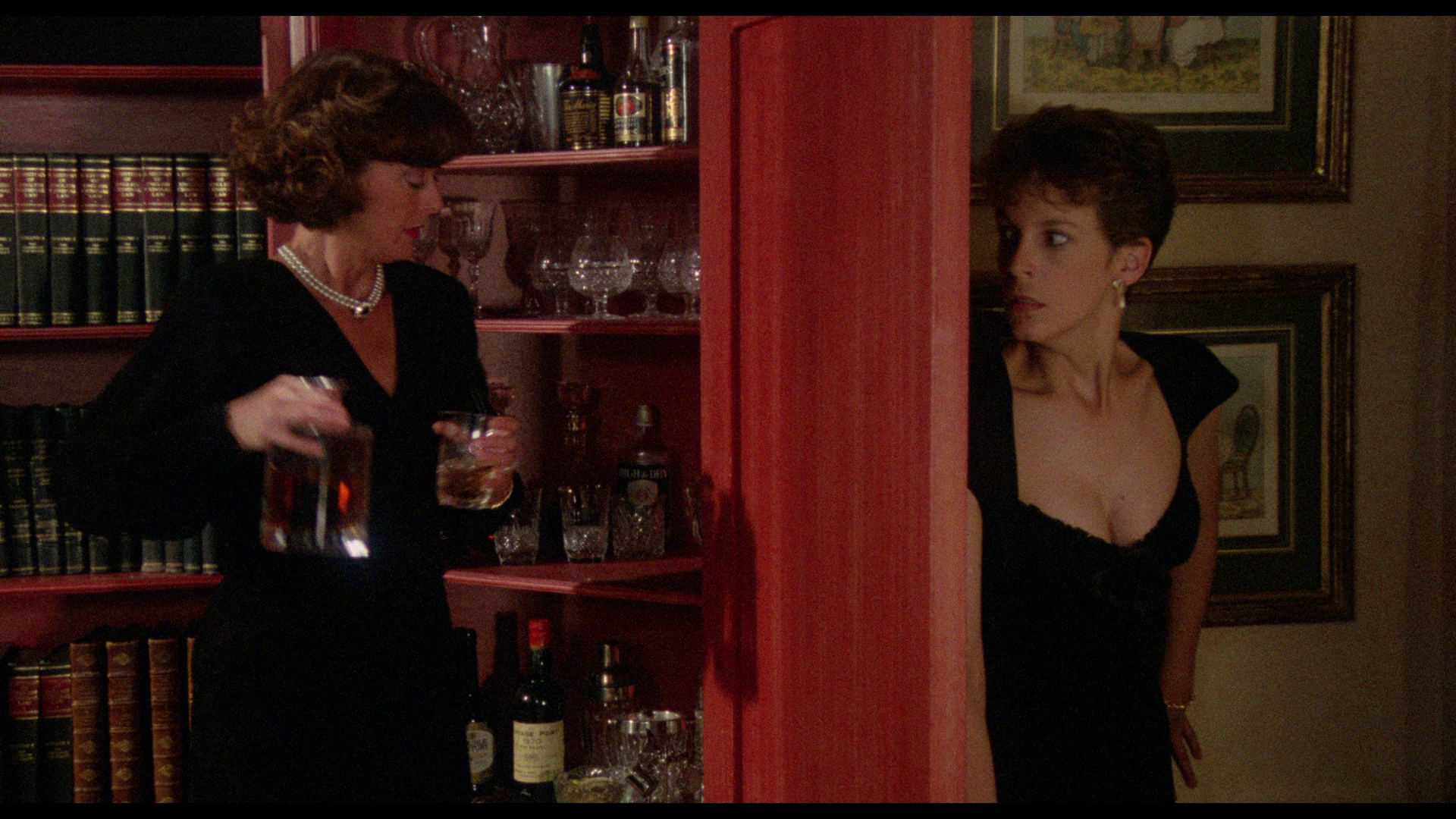 Late in the film, Archie attempts to explain to Wanda the problems with being English: 'Wanda, do you have any idea what it's like to be English?', he asks her, 'Being so correct all the time, being so stifled by this dread of doing the wrong thing, of saying to someone "Are you married?" and hearing "My wife left me this morning", or saying "Do you have children?" and being told they all burned to death on Wednesday. You see, Wanda, we're all terrified of embarrassment. That's why we're so… dead'. The repressed Archie's relationship with Wanda allows him to lose some of his stereotypical stiff upper lip. The British/American conflict comes to a head at the end of the picture, when Otto and Archie face off against one another at Heathrow airport, Otto taunting Archie by suggesting that without the help of the Americans, the British would have been invaded by the Germans during World War II, and Archie responding by reminding Otto of America's loss to the North Vietnamese during the Vietnam War. That the film ends with Archie and Wanda asserting their relationship 'for real' suggests that the 'special relationship' between the UK and the US can be profoundly beneficial for both parties.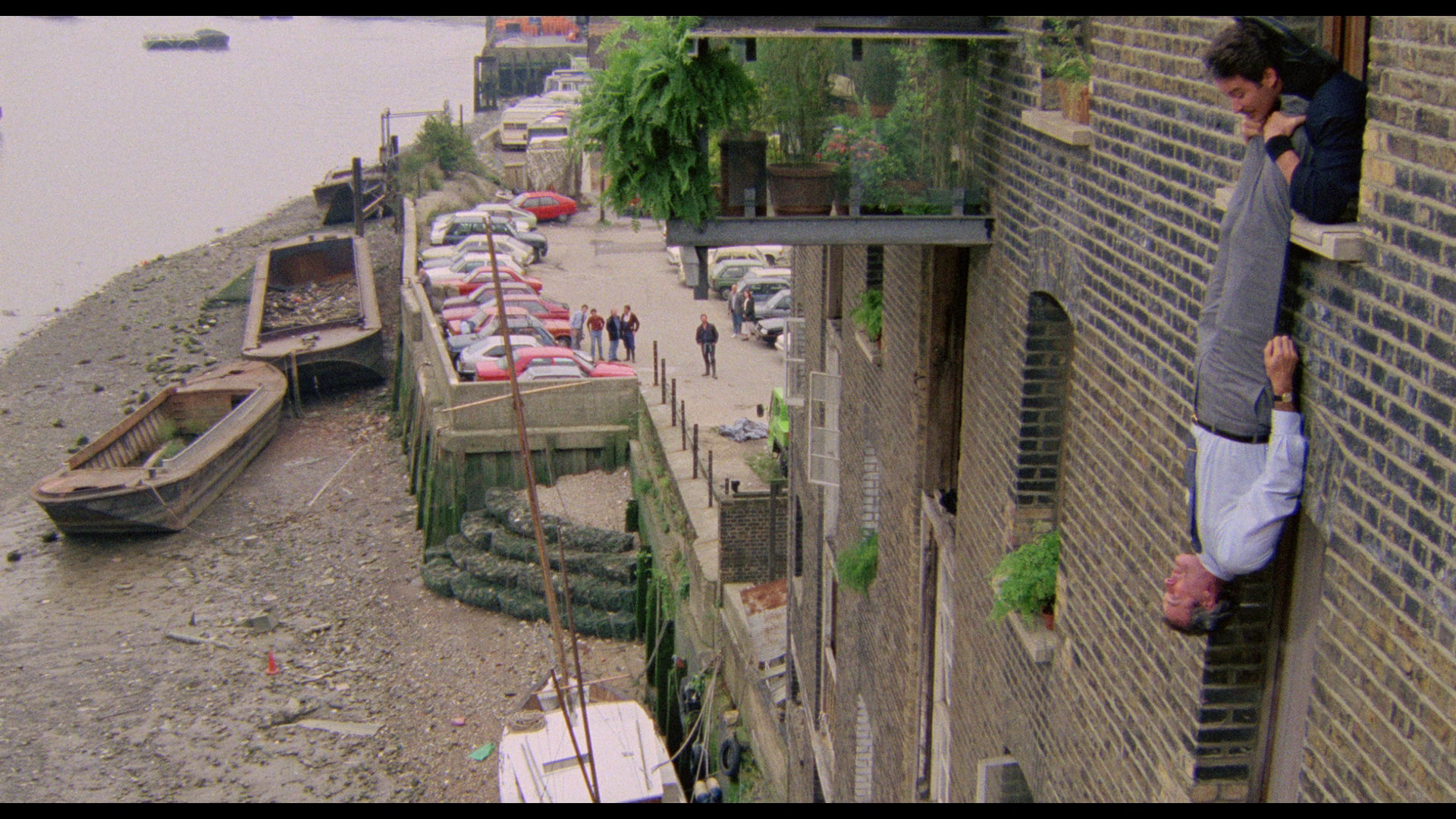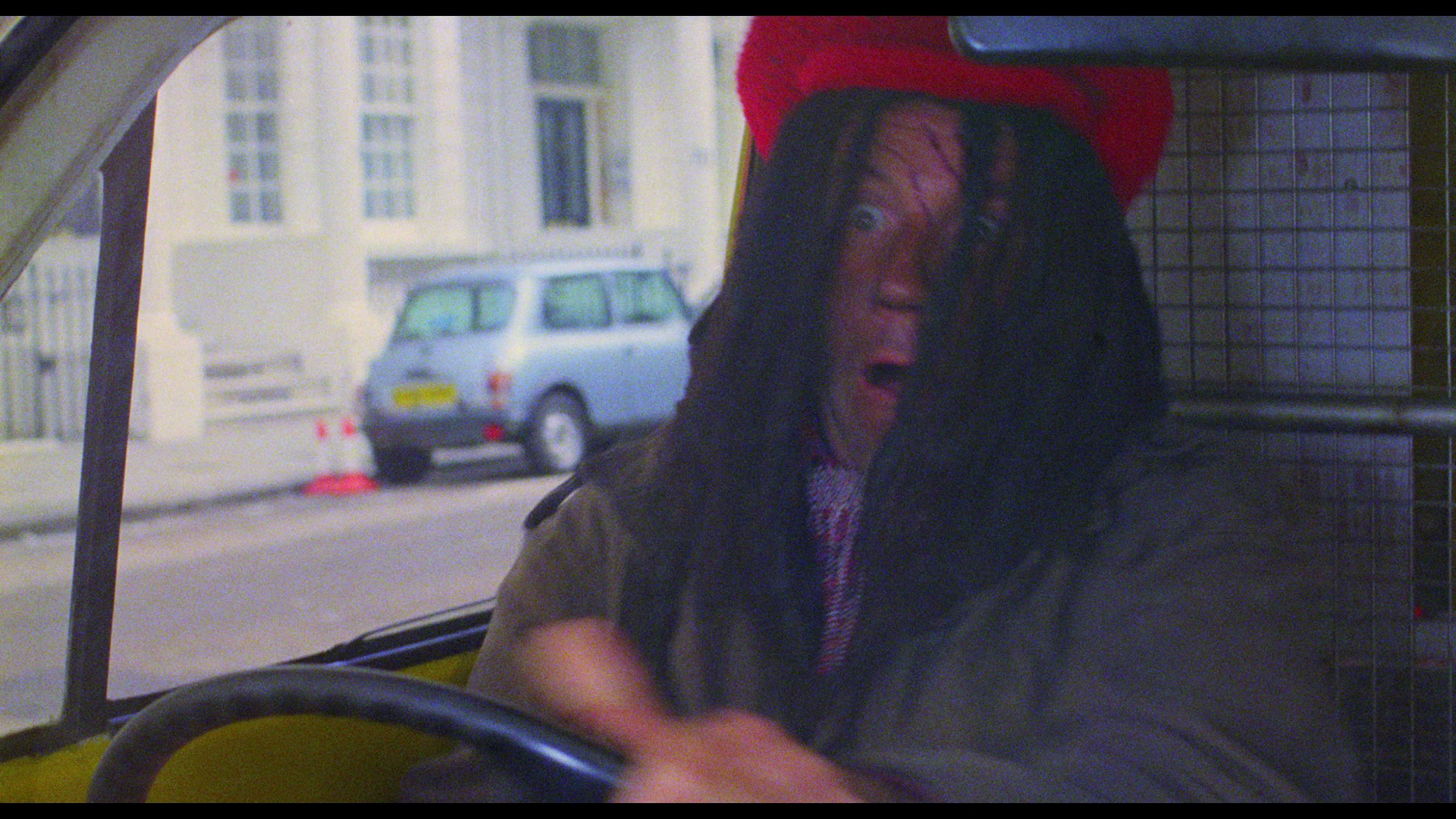 Video
Taking up 35Gb of space on the Blu-ray disc, A Fish Called Wanda is uncut, with a running time of 108:03 mins. The 1080p presentation uses the AVC codec, and the film is in its intended aspect ratio of 1.85:1. The presentation is based on a new 4k scan of the film's negative. Detail is very good throughout, with fine detail noticeable in close-ups. No distracting damage is present. Contrast levels are good, tonal curves being quite sharp at times; midtones have a strong sense of definition, and shadows run the gamut from soft to deep black. Colours are balanced nicely, though reds sometimes seem very slightly 'hot'. Finally, a pleasing encode ensures the presentation retains the structure of 35mm film.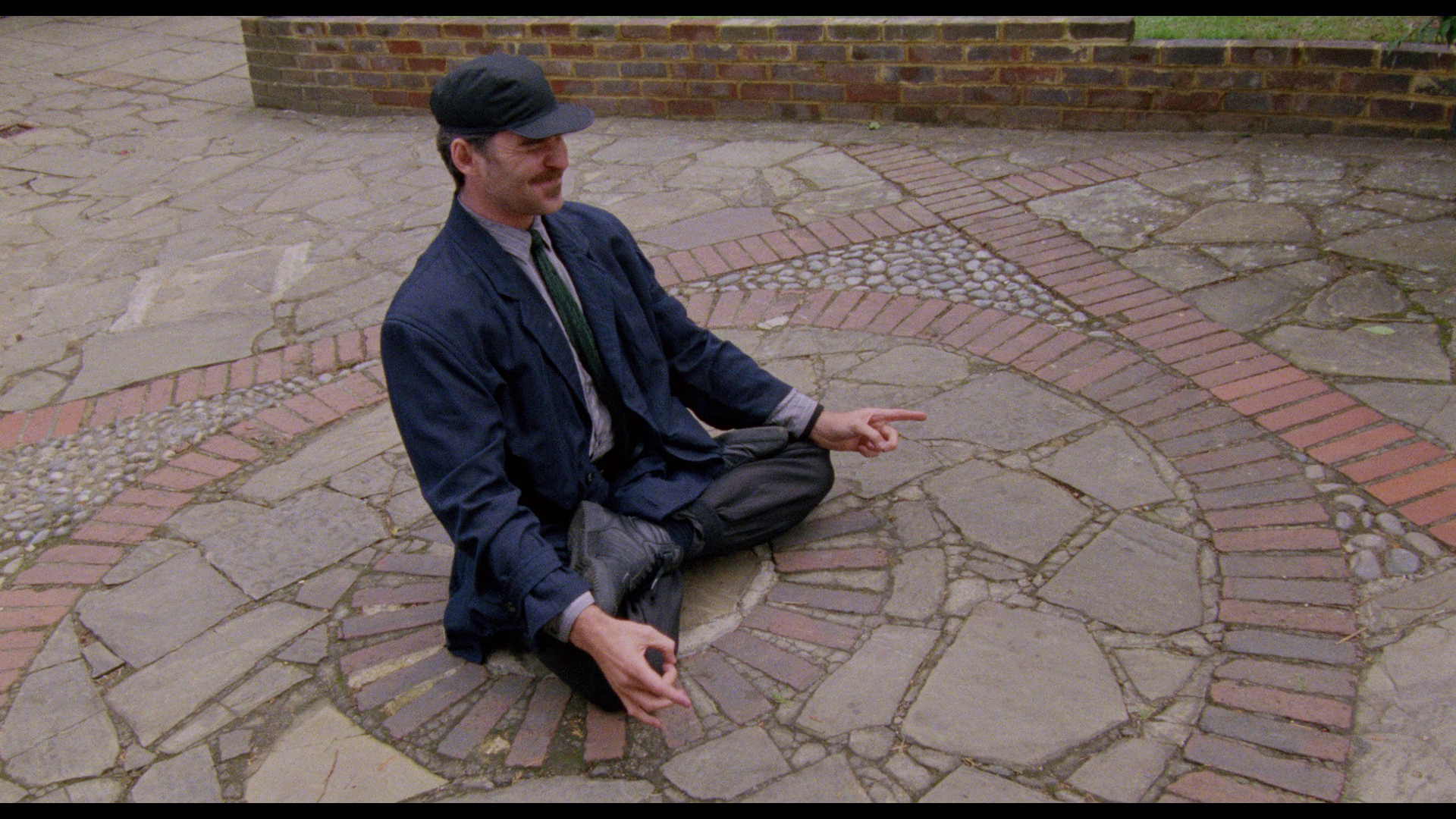 Audio


The disc presents the viewer with the option of watching A Fish Called Wanda with either (i) a DTS-HD MA 5.1 track, or (ii) a LPCM 1.0 track. Both audio tracks are rich and robust, demonstrating very good range. Purists will want to go for the LPCM mono track, though the 5.1 track is more 'punchy' and features some effective sound separation which is noticeable in the passages of the film that feature music. (This isn't a 'showy' sound mix, by any stretch of the imagination.) The film is presented with optional English subtitles for the Hard of Hearing.

Extras



The disc includes:
- A commentary by John Cleese. Cleese provides an excellent commentary track for the film, filled with vivid personal recollections of the making of the picture and some excellent consideration of the technicalities of filmmaking.

- 'John Cleese's First Farewell Performance' (48:03). Made in 1988, this documentary looks at the film's production and features input from key cast members and director Charles Crichton.

- 'Something Fishy' (30:32). Produced for the film's fifteenth anniversary in 2003, this retrospective documentary features Cleese, Curtis, Kline and Palin reflecting on the making of the picture and its reception and legacy, and also sees input from producer Michael Shamburg, executive producer Steve Abbott and cinematographer Alan Hume.

- An Appreciation by Vic Pratt (16:55). In a new interview, the BFI's National Film Archive curator talks about his appreciation of the film and situates the picture within the careers of the filmmakers – particularly Cleese and Crichton.

- Interview with Roger Murray-Leech (7:32). In a new interview, production designer Roger Murray-Leech reflects on his role in the making of the picture.

- On Location (16:31). In a piece recorded in 2003, Robert Powell visits some of the film's key locations.

- A Message from John Cleese (4:56). Shot in 1988, this is a comic introduction to the film by Cleese himself.

- Deleted and Alternative Scenes (29:37). Cleese introduces just under half an hour's worth of deleted scenes and alternative scenes, all of which were sourced from a videotape workprint.

- Gallery (0:58).

- Trailer (1:28).

- Trivia Track (subtitles).


Overall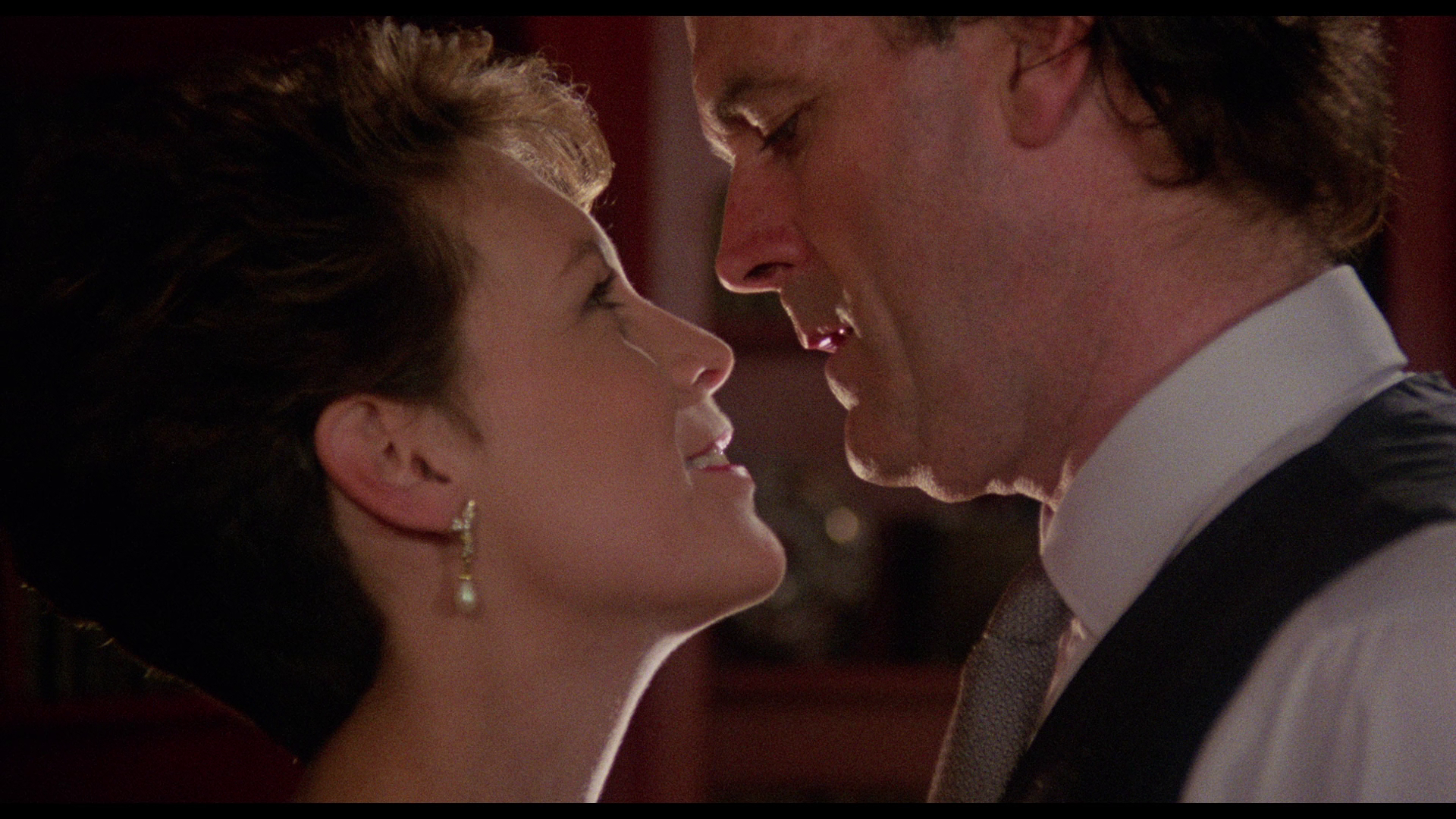 Warmly received upon its original release, A Fish Called Wanda has lost none of its comic 'bite'. The film contains some very amusing moments. (In one of the film's many sharply comic exchanges, caught up in his affair with Wanda, Archie visits George in the company of a pair of police officers. 'Tell the pigs to fuck off', George demands. 'Fuck off, pigs', Archie barks at the gobsmacked policemen.) As noted above, the picture has some of the traits of the Ealing comedies but marries this with a modern international cast. A Fish Called Wanda fits snugly into the group of pictures made by Monty Python alumni during the 1980s. Both British and American cast members are equally excellent, playing off against one another in a manner that exaggerates the cultural differences between the various roles; Kevin Kline, in particular, is a delight to watch, and his scenes with his character's 'nemesis', Michael Palin's Ken Pile, offer some of the film's darkest moments of humour.

On Arrow's new Blu-ray release A Fish Called Wanda receives a very pleasing presentation that – though the film was a modest production and features largely restrained photography – easily improves on the picture's DVD releases in terms of detail and contrast levels. It's a satisfying presentation, the best the picture has received to date, and it's supported with some excellent contextual material. Much of this, including the deleted scenes, has been seen before, but there are also a small handful of new 'extras' included in this release too. The picture's many fans will find this new HD upgrade to be a worthy purchase.

References:
Kemp, Philip, 2014: 'Crichton, Charles (1910-1999)'. [Online.] http://www.screenonline.org.uk/people/id/449392/index.html

Porter, Laraine & Hunter, I Q, : 'British comedy cinema: Sex, class and very naughty boys'. In: Porter, Lataine & Hunter, I Q (ed), 2012: British Comedy Cinema. London: Routledge