The Film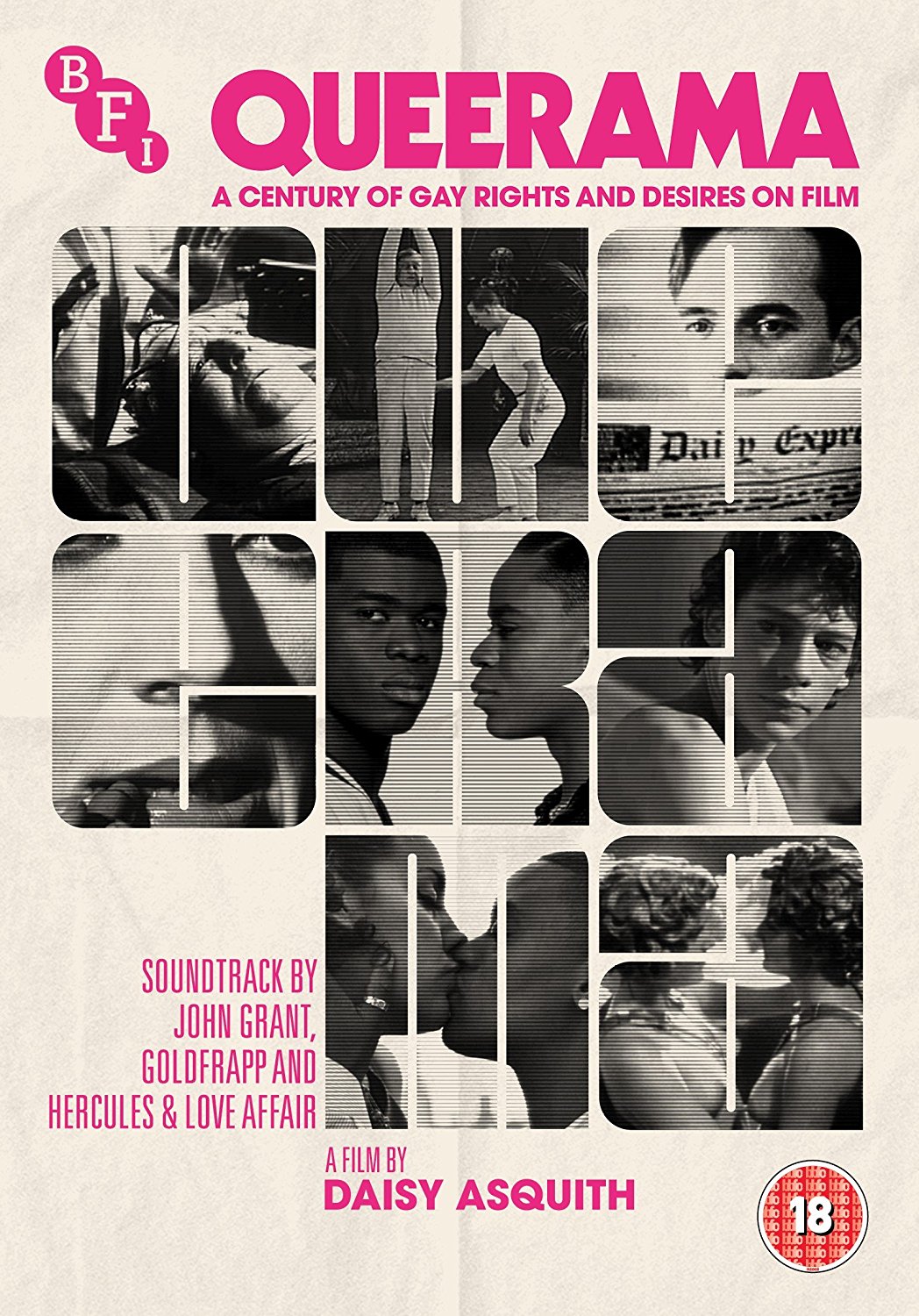 "Queerama: A Century of Gay Rights and Desires on Film" (2017)

Section 11 of the Criminal Law Amendment Act 1885 in British law made acts of homosexuality illegal in the United Kingdom. Sodomy was illegal with a life sentence for the convicted, but as of 1885, "gross indecency" was the term made to describe basically any sexual activity between men that could be seen has homosexual and not just with anal sex, which led to severe convictions and discrimination against gays for many years in the country. A change came with the Sexual Offences Act of 1967 where homosexual acts between men of 21 years of age and over was made legal, though it was not extended to the military, and only covered England and Wales. Gay right and changes to legalities would continue for years on, with the latest amendment with the Sexual Offences Act of 2000. As movements continue with LGBT rights around not just in the UK but around the world, the acceptance of non-heterosexual people and lifestyles have drastically changed towards acceptance, but it is far from being universally accepted. Many cultures still have strict laws banning homosexual behavior and even in most developed countries discrimination exists on a disgusting level, with violence and pure hatred forging the way deeming "morally wrong" or "abnormal".

In the world of cinema, homosexual characters have been part of the screen for as long as there has been cinema. Most of the time they were background characters, characters made for one scene for a laugh, or even the evil characters - if any at all. Skip to the twenty-first century where "Brokeback Mountain" almost won an Oscar for Best Picture and "Moonlight" almost didn't win an Oscar for Best Picture. Cinema has come a long way to reflect progressive changes in society, but it was no overnight success. It was years of struggles, going against censorship issues, production code standards, and acceptance by audiences.

"Queerama" is a film project to commemorate 50 years since the law decriminalized homosexuality, and a compilation film was commissioned. With the incredibly wealth of filmed material in the BFI National Archive, director Daisy Asquith and BFI curator Simon McCallum along with editors Kenny McCracken and Alan Mackay have crafted a history of gay cinema through a montage of images. From silent cinema, news reports, underground films, and even mainstream cinema, the images are as powerful as the messages portrayed. There are frequent cuts to news reports of interviews with homosexuals discussing their lives as well as supposed "experts" discussing the issue, while there are scenes from countless films filling in the gaps. In addition to the images, the music plays a very important role in the film, with music of John Grant of The Czars taking a large presence on the soundtrack along with a few tracks from Goldfrapp. Grant's songs such as "JC Hates Faggots" and "I Hate This Fucking Town" are powerful songs that fully reflect the tone of the film and the images and licensing his work for the soundtrack was an excellent choice - although if a budget would have allotted, it may have been interesting to give time and effort for gay British artists such as Bronski Beat or Elton John, but as the project had a very limited budget, that would have been impossible. "Underground" (1928), "Black Narcissus" (1947), "The Belles of St. Trinian's" (1954), "The L-Shaped Room" (1962), "If...." (1968), "Sunday Bloody Sunday" (1971), "Caravaggio" (1986) are to name a handful of the films featured in "Queerama" through clips.

"Queerama" is not an all around documentary on gay cinema or a film that will make people or societies change completely. But it is here to educate via montage of music and images of how the twentieth century dealt with homosexuality and how there are still struggles to overcome in the twenty-first.

Note this is a region 0 PAL DVD which can play back on any DVD or Blu-ray player worldwide with PAL capability

Video


The BFI presents the film in the 1.33:1 aspect ratio without anamorphic enhancement in the PAL format. As the film is made of archival materials, the picture quality will differ from shot to shot. Also films that were originally presented in the widescreen format has been cropped or opened to fit the 1.33:1 aspect ratio. There are cuts, specs, and scratches throughout, videotape colorbleeding, and some loss of detail, but overall what you would expect from archival sources not gone through extensive remastering. Some portions look exceptionally good while others have more damage than others.

The runtime of the film is 70:07.


Audio


English Dolby Digital 5.1
English Dolby Digital 2.0 stereo
English Audio Descriptive Dolby Digital 2.0 stereo
There are three English audio tracks for the main feature, a standard 5.1 and 2.0 stereo tracks as well as a 2.0 stereo track with audio descriptive narration. The 5.1 track is extremely lively with the music by John Grant and Goldfrapp that play throughout, encompassing the 5.1 soundscape while dialogue and film audio from the archival footage rests mostly in the center channel. The audio from archival footage can sometimes sound a little distorted such as with the newsreel footage, while dialogue from film clips sound fair though imperfect.

There are optional English HoH subtitles for the main feature which subtitle the archival footage as well as the song lyrics in an easy to read white font. There were are few instances of one or two words missing from the subtitles, but overall well timed without spelling or grammar errors.

Extras


Daisy Asquith Q&A (7:55)
Curator Simon McCallum moderates this on stage Q&A with Daisy Asquith as they talk about the difficulty of capturing the essence of the film in a short runtime with the amount of footage gathered, rights issues with certain titles that kept it from being in the finished film, as well as some questions from the audience.
in anamorphic 1.78:1, in English Dolby Digital 2.0 with no subtitles

Original Trailer (1:30)
The original trailer featuring John Grant's "JC Hates Faggots" song as the background.
in non-anamorphic 1.33:1, in English Dolby Digital 2.0 with no subtitles

"This Week: Homosexuals" 1964 short (22:33)
This 1964 news report is a full discussion on homosexuality. From interviews with men as well as family members, some of the faces have been placed in shadows to conceal identities, while a few have the courage to show their faces to the masses. It is a very dated piece treating the male gay lifestyle as something like an undiscovered Amazon tribe that people cannot seem to comprehend, yet it is fascinating to see from a retrospective view. The program seems to be cut off at the end as it stops quite abruptly with no end credits. Clips of this short are used in "Queerama".
in non-anamorphic 1.33:1, in English Dolby Digital 2.0 with no subtitles

"This Week: Lesbians" 1965 short (26:09)
While male homosexuality was considered illegal, female homosexuality was perfectly legal as it did not fall under the "gross indecency" laws or sodomy laws. Again there are interviews with lesbians who some cover their faces while some do not, as well as a doctor that somehow tries to explain this "abnormality". Clips of this short are also used in "Queerama".
in non-anamorphic 1.33:1, in English Dolby Digital 2.0 with no subtitles

"Ballad of Reading Gaol" 1988 short (11:23)
Directed by Richard Kwietniowski is an abstract piece that almost works as a music video with its images of bodies throughout.
in non-anamorphic 1.33:1, in English Dolby Digital 2.0 with no subtitles

"Rosebud" 1991 short (13:36)
This short film directed by Cheryl Farthing is about a girl who starts having lesbian thoughts and leading to a sexual awakening. It is essentially a silent piece done without dialogue and only presented with music.
in non-anamorphic 1.33:1, Dolby Digital 2.0 with no subtitles

The extras have a "Play All" function or can be selected individually.


Booklet
Included is a 24 page booklet with essays and credits. First is a one-page foreword by director Daisy Asquith, followed by the essay "Queering the Archive" by BFI curator Simon McCallum. Both are great pieces on the making of the film. Next is "Glimpsing Queer History" by Professor Lucy Robinson of the University of Sussex on the laws and society's changes over the years. Then there is a list of credits for the film as well as a list of films in which clips were used to construct "Queerama". Next are credits and notes on the special features with the last portion being notes on the presentations and a list of acknowledgements.

Overall


It's impossible to compile a definitive documentary on the history of gay cinema in conjunction with society's changes over the last century, though "Queerama: A Century of Gay Rights and Desires on Film" comes close with an abstract way having the audience experience cinema history as well as information on how the United Kingdom has changed its laws and its views on the long suppressed and discriminated minority. Very recommended.
| | | | | |
| --- | --- | --- | --- | --- |
| The Film: B+ | Video: B | Audio: A | Extras: B- | Overall: B+ |