The Film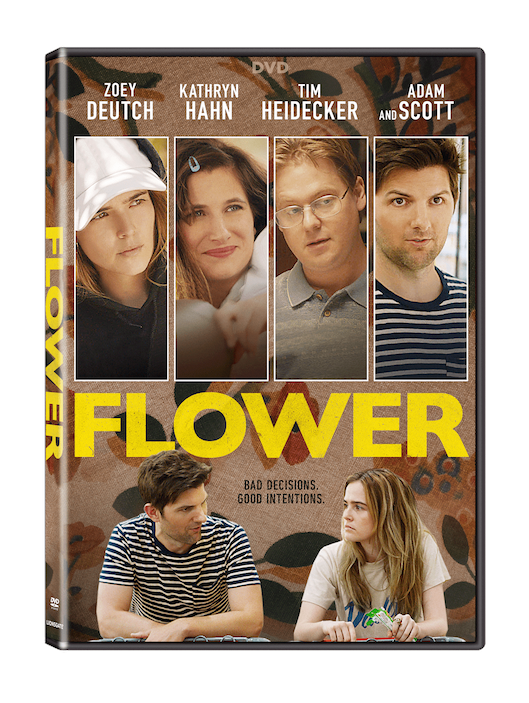 Today's teens are a far cry from the faux innocence that I experienced way back in the day; today's youth freely express themselves in front of all parties, including single parents, and the profanity simply comes with the territory now a days. Morally, they are goal oriented and self-pleasing, seeking satisfaction wherever it lies. Responsibility is a dirty word and is shuffled off like a nasty habit.†Today's youth, at least the ones in this film, are very much alive and focused on the present moment. No one in this film ever stops to think about the future; there is no discussion of college, what are the future goals of the characters, no one speaks about life outside of the comfortable shell of existence that they inhabit. Repercussions are ignored and stupid ideals are pursued, full speed with no concern beyond the moment that the character exists in.†And I guess that is fine for them, but for me as a film goer, I tend to balk at the lack of plausibility and refuse to join in on the runaway train of giddy emotions that propel the characters from scene to scene.

In "Flower", todayís selection for review, we open with a scene of the main character Erica Vandross (Zoey Deutch) fellating a policeman who is then promptly blackmailed by Erica and her two friends, Kayla (Dylan Gelula) and Claudine (Maya Eshet) who are equally as freewheeling as she is. After the Deputy Sherriff (Don Taylor Atkinson) is humiliated and fleeced, the trio hit the mail for some frivolous shopping. In reality, Erica has an actual goal that she is saving money for; her father is in jail for the attempted robbery of a casino and she is dead set on making his bail. Back home, things are strangely role reversed as Laurie (Kathryn Hahn) calls Erica mom and their relationship is oddly restriction free and both make with the profanity freely. This is clearly not a film for family night however and the plot will continue to twist and turn wildly but with no major payoff or conclusion. The plot picks up when Bob (Tim Heidecker) who has recently moved in with Laurie now has invited his son, Luke (Joey Morgan), to move in as well. Luke is a large depressed 18-year-old who has just been released from rehab for his addiction to pills and he suffers from depression and anxiety among other things. Being around this travesty of a modern family will be just the thing to help him along, no doubt. Yes, this is a comedy but the real star of this film is Erica and her foul mouth and determination to help out Luke, even when it borders on the absurd and ultimately ends up with an accidental death.

And that ultimately may be the problem, I can understand that Winkler wanted to do something different with the character of Erica making her a role model for todayís dysfunctional teens, but the tone of the film is inconsistent with Erica being both strong willed and an emotional wreck. For an example of a film that delivered an excellent nasty subtext along with the shameful laughs it supplied, I always reference Michael Lehmanís black comedy film, "Heathers" (1989). Very few films dealt with the mix of hot topics such as teen suicides, school bombings, and other hot button issues not usually found in a comedy. While we cannot take our eyes off of Erica, her presence is exhilarating, but she is nevertheless an emotionally damaged soul that finds an unlikely mate in her soon to be step-brother Luke, and the topic of this near incestuous relationship is merely another gag in a series of bleakly laughable plot lines.

However the main plot point is the relationship between ďhot older guyĒ Will (Adam Scott) and Erica. Will, a league champion at the lanes, is blamed by Luke for being a pedophilic teacher that supposedly molested him prior to his being sent off to rehab. This news is just what Erica needs to get her gang of comrades together in the best vigilante spirit to set things straight. The youths come up with a hare brained idea to slip Will a roofie and then snap photos of him with a few unclad chicks and presto, instant revenge. But things donít quite work out and Will is accidentally killed in a bizarre manner involving a paperweight of the Eiffel Tower that is essentially absurd, but as a plot device works pretty well. Will ends up a victim of his own desires and Erica and Luke decide in a moment of teen insanity to steal Willís care and drive to Mexico. This plot twist rolls along until Luke decides that Erica needs to spring her missing father from the state penitentiary and with a wad of stolen money tries to make bail. Turns out that somebody helped the missing father out three days earlier and nary a word to the penitent daughter. Deciding to go home to face the music, the duo turns the car around and make for home. This is where things went from somewhat laughable to downright creepy as Luke confesses his love for Erica and then the two have sex on a roadside until a state trooper pulls over and arrests them. So letís tally up the scorecard of implausibility and questionable actions: we have an adult making out all too enthusiastically with a teen, we have a depressed overweight 18 year old being coerced into being witness to an intoxicated pedophile being accidentally murdered, plenty of crass jokes involving oral sex, and the list goes on until the credits roll. It was the unevenness of the black comedy material that derailed this train of hilarity from the tracks; one minute Erica is all cool and cracking wise and offering free oral sex to her soon to be stepbrother and then she is all teary eyed when the absent father is not found in jail as he was supposed to be. If you are going to invest in a black comedy, do yourself a favor and re-watch "Heathers" again.

Video


Presented in the film's original theatrical ratio of 1.85:1 widescreen anamorphic, it's not bad for a film that was made in a total of 16 days in the San Fernando Valley with a $500,000 dollar budget. Solid image, nice colors, decent sharpness.

Audio


A single English Dolby Digital 5.1 surround is included, the blaring soundtrack of subpar musical selections got on my nerves in a major way. The dialogue was clear and evenly dispersed throughout. I donít recall any scenes that were remarkable though. Optional subtitles are included in English SDH and Spanish.

Extras


The disc features an audio commentary with Director Max Winkler and Actress Zoey Deutch.

Bonus trailers are included for:

- "The Hero" (2:26).
- "The Dinner" (2:29).
- "Kings" (2:24).

Packaging


Packaged in a standard DVD keep case.

Overall


"Flower" is an uneven teen comedy with way too much adult content to include the kids in family viewing. Acceptable simply for Zoey Deutch's performance, who is excellent and she does wonders with this mess of a script.
| | | | | |
| --- | --- | --- | --- | --- |
| The Film: B- | Video: A | Audio: B | Extras: C+ | Overall: B+ |