The Film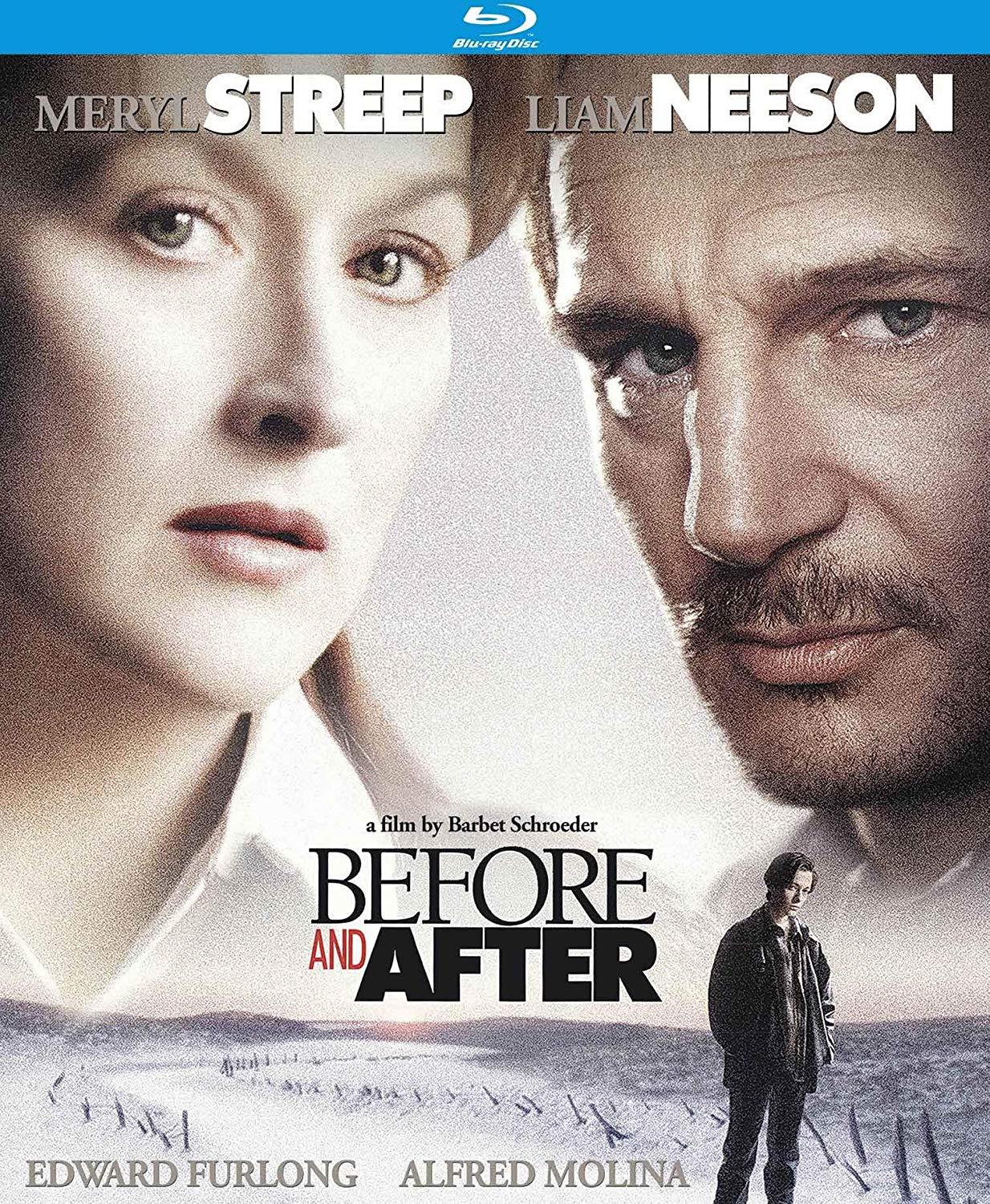 "Family life is too intimate to be preserved by the spirit of justice. It can be sustained by a spirit of love which goes beyond justice." - Reinhold Niebuhr.

Kino Lorber reminds me of a paperback publisher that continually re-releases material that had previously done well when it was first published, and this film is a prime example of that metaphor. Mill Creek had previously released this film before. The film is based on the novel by the same name from author Rosellen Brown published in 2005. Set in Western Massachusetts, an average family is torn apart when their sixteen year old son is suspected in the murder of his girlfriend. The film addresses many complicated issues including family loyalty, ethics and the law, issues of whether or not to interfere with a criminal investigation, and the basic issue of discovering what is the ultimate truth in this situation. We are presented with the characters of the Ryan's: father Ben (Liam Neeson) is a gifted sculptor of metal and wooden abstract pieces and his wife is Carolyn (Meryl Streep), a devoted mother to her two children, Jacob (Edward Furlong) and Judith (Julia Weldon), and a doctor in a small town. The family is upper middle class and first class citizens, but things are about to be turned upside down as crisis invades the household.

Life in a small town is challenging in many ways because everyone knows everyone else and they also know everyone's secrets as well. Living in such an environment is like living in a fishbowl. Nothing happens in a vacuum and every action is observed and reacted to. Because Carolyn is a local doctor, she is placed centrally in the town's eyes and early one we see her interacting with her patients. She is suddenly pulled into the emergency room only to see a woman pronounced dead after sustaining a severe beating. It turns out that Carolyn knows the woman, and has in fact, had her as a patient at one time. Carolyn heads home after a hard day at work only to unknowingly enter a nightmarish world of justice and consequences.

The peaceful home setting is invaded by local family friend, Fran (Daniel von Bargen) who also happens to be the local law enforcement officer. He has his game face on and delivers the bad news: there was a homicide earlier in the day, and son Jacob is a suspect in the case. Ben doesn't take the news well and immediately defends his son's honor, telling Fran that he better get a search warrant if he wants to examine Jacob's ride. Ben, as played by Neeson, is a fiery individual with a quick temper; he is quick to act and it is this quality that will have far reaching consequences. Sending Fran packing, Ben heads out to the garage to examine the car. It is Ben's old car, but Jacob uses it now and its condition reflects the life of a teenager: the back seat is filled with trash and other debris. Everything looks okay at first but then Ben opens the trunk and discovers the telltale signs of trouble: a blood stained glove, a towel with crimson stains, a jack handle and jack all covered in grue. Ben acts quickly and hastily empties the truck and its contents, even going so far as burning the evidence and scrubbing the jack of all blood. Can anyone say "tampering with a crime scene?" Sure, Ben means well, he is trying to protect his missing son, but where is he at and what is the real story behind all this carnage? Schroder wisely lets the action unfold and we are made witnesses to Ben's actions, but the question of what really happened that day will have to wait until later in the film.

Using Judith's voiceover at the beginning of the film sets up the premise that even though she is relatively young, she possesses wisdom beyond her years and throughout the film, we see Judith acting relatively more honest than her quarrelling parents. Julia Weldon is not given a huge amount of screen time but she nonetheless has an interesting presence and a dignity that is juxtaposed against her parent's rash decisions. Barbet Schroeder is no stranger to films with an interesting moral subtext, and he directed "Reversal of Fortune" (1990) which was about the Klaus von Bülow Case in 1990. The film has an excellent cast that includes strong performances by Meryl Streep, Edward Furlong, Alfred Molina and John Heard with Ann Magnuson in a small, almost unrecognizable performance.

Somehow despite the stellar casting, the film which should be filled with tension becomes an exercise in futility, as we watch both parents screw up the opportunity to keep their son from going to jail for a crime that he didn't commit. I do not who to assign the blame to: the director, who in his commentary, makes it sound like every scene is filled with deeper significance and hidden meaning, the two leads who are in conflict about what is the correct thing to do, or the screenplay writer for making the film seem like an afternoon special. At times Neeson's performance borders on pathological, as we see him clean up and eradicate all evidence of wrong doing from the trunk of the car. I guess the question of how far would you go for a loved one is being addressed, but by altering the evidence of a crime scene, how far is too far? Schroeder doesn't really offer us any answers and perhaps that is what he is trying to investigate. As I watched this film, I felt like neither parent's side was clearly presented in a rational light; Ben's position comes across as adversarial and tempered with much too anger while Carolyn seems to be centered on discovering just exactly what is the truth, but how high of a price is she willing to pay to obtain those facts? Jacob mostly clams up and keeps his mouth shut until the scene at the dinner table where he reveals what happened and why. A combination of unwanted pregnancy and a blast of anger results in a case of accidental death, but nevertheless Jacob is a complete idiot for going on the lam and hiding out at a friend's apartment. To say the least, his actions further help muddy the unclear waters of justice. If there is anything to be learned from this film, it is that clear communication is absolutely necessary if one is to survive in this dog-eat-dog world.

Video


Presented in the film's original widescreen ratio of 1.85:1 HD 1080p 24/fps using AVC MPEG-4 compression, the source material appears to be the same as for the master used for Mill Creek's version of the film, but this presentation is rather filmic with good attention played to the subtler nuances of the shot's composition. Kino's Blu-ray has strong blacks throughout but the film seems somewhat washed out. Kino as usual has done an excellent job with this presentation.

Audio


A single English DTS-HD Master Audio 2.0 stereo is included, sadly Mill Creek's 5.1 track was not ported over for this release. This DTS-HD 2.0 lossless soundtrack is pretty good and since the dialogue is most important feature, it is clear and unobstructed. The soundtrack by Howard Shore is grand and moving help to convey the film's bigger themes. There are no optional subtitles.

Extras


The Kino release has included a new audio commentary with the film's director Barbet Schroeder and editor Lee Percy is contained on a separate track and accompanies the film. The two discuss their work together and mostly reveal an easy going partnership. The only large issue was the presence of snow in New England since the film was set in the winter months.

The film's original theatrical trailer (2:27) is included.

There's also a collection of bonus trailers for:

- "Silkwood" (2:17)
- "The Good Mother" (2:22)
- "Gun Shy" (2:18)
- "The Good Doctor" (1:52)

Packaging


Comes packaged in a Blu-ray keep case.

Overall


This was an okay film but I was not completely hooked by the storyline or its premise; the actors are all believable and interesting, but I found myself hungry for a stronger hook somehow.
| | | | | |
| --- | --- | --- | --- | --- |
| The Film: B+ | Video: A | Audio: A | Extras: B- | Overall: B |