The Film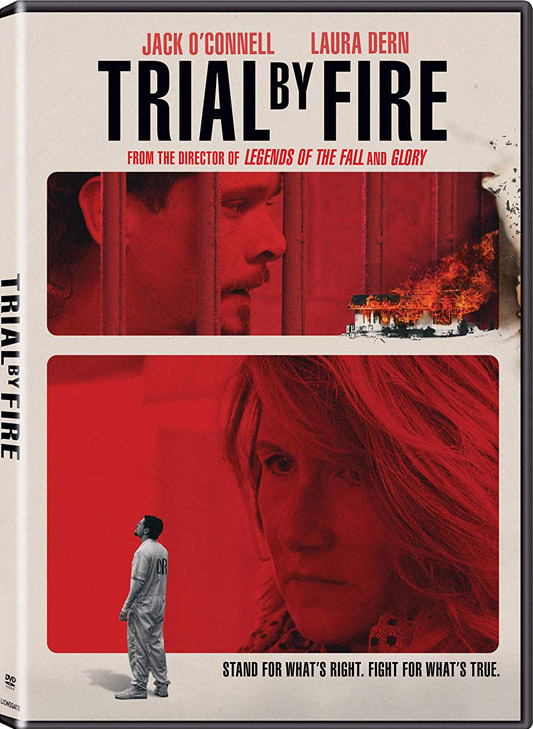 In my opinion, no one presents a better face wracked with anguish than Laura Dern. Dern first caught my eye years ago when I saw her in a film entitled "Smooth Talk" (1985) that made my head spin. In it, Dern portrays a spirited 15-year-old girl that is ready to discover what the world is all about; Treat Williams is a mysterious stranger that shows up at her home while the rest of the family is away for the day. Dern's performance is amazing and she perfectly captures the restlessness and curiosity of a youngster that is itching to shed her parent's restrictions. That film was her introduction to me and she won me over with her beauty and talent. She would go one to star in many films, including David Lynch's classic of demented Americana "Blue Velvet" (1986) and steamed up the screen opposite Nicolas Cage in another Lynch film "Wild at Heart" (1990) and took some wild risks in Lynch's intense "Inland Empire" (2006), riding a rollercoaster of emotions. Her parents, of course, being actors themselves, Bruce Dern and Diane Ladd, it is no surprise that she enjoys portraying a wide range of challenging characters.

In Texas, everything is bigger and badder than elsewhere, and that goes for crime as well. In the town of Corsicana, Cameron Todd Willingham, an unemployed and abusive father of three is arrested and convicted of the murder of his children due to a house fire that the authorities believe that he caused. The film is based on an article that appeared in The New Yorker in September, 2009 by journalist David Grann with the subtitle "Did Texas execute an innocent man?" and the evidence certainly points to yes. Willingham, portrayed by Jack O'Connell, was a repeat offender, a fan of heavy metal, and a general reprobate, but he insisted that he did not kill those children or cause that fire. After a sham of a trial, Willingham, poorly defended by a public defender, was sentenced and convicted to death row. The film depicts some scenes where Willingham struggled to save the children, but the flames are too strong, so he stands on his front lawn and yells to a neighbor to call the fire department. The house is engulfed in flames and the children don't have a chance of survival. We are shown these scenes early on, before we know the story of what is happening, and we must assume that what we are seeing is the truth. However, this is the director's agenda and "Trial by Fire" is an angry film; we are given information that makes for good cinema, but is it a realistic portrayal of the truth? That is the decision that the viewer ultimately will make.

The first half of the film shows the trial of Willingham, populated with an array of people that line up to speak badly of the accused; even his wife Stacy's (Emily Meade) testimony is seemingly damning. Hastened off to jail, the majority of the film shows us what happens to Willingham when he is placed on death row, despised by fellow inmates and jailers alike, he is forced to face his demons and he attempts to educate himself some. O'Connell does an admirable job of humanizing an unlikable protagonist and his suffering is commendable. The problem with the film is that at times feels like it is a docu-drama made for the Oxygen channel, but things pick up when Dern finally appears and we are witness to how Elizabeth Gilbert (Dern) and Willingham begin their relationship all the while separated by a sheet of glass. Mostly conducted through correspondence, we see Willingham's transformation from arrogant lout to suffering human being as he learns the hard way to become a decent person, first befriending a fellow death row prisoner Ponchai (McKinley Belcher III) and a guard Daniels (Chris Coy) that at first despised him. Eventually it seems that keeping up a tough guy façade all the time is simply too difficult and eventually you need to just be yourself. Gilbert's life is pretty ordinary; she is divorced with two children, but when her ex-husband is hospitalized with cancer we see her life begin to change. A chance encounter with a stranded traveler puts her in touch with Willingham and she begins to correspond with the inmate. Gilbert learns of Willingham's weak defense and how the odds were stacked against him, she decides that the case requires further investigation. Gilbert tracks down renowned arson expert Dr. Hurst (Jeff Perry) who proves that the defense was weak and biased and we are even shown the arson investigators at the crime scene, presuming Willingham's guilt; it appears to be a case of corrupt Texas justice. As Gilbert races against the clock to try and get an adjournment of the death sentence, things are looking pretty bleak.

There is plenty of information packed into this film and at times it comes across somewhat heavy handed, but what saves the film from becoming a maudlin mess is the talent of the performers that carry most of the film; Dern and O'Connell are both natural and inspiring in their take. Director Edward Zwick keeps the film moving along without bogging down the story with emotional pandering. For a film with an obvious agenda, I still found myself caught up in the storyline and the clear violation of Willingham's right to a fair trial.

Video


Presented in the film's original theatrical ratio of 1.85:1 anamorphic widescreen is nothing exceptional to note but fine journeyman filmmaking from a competent director.

Audio


A single English Dolby Digital 5.1 surround is included and dialogue is captured directly with some surrounding soundscape designs for the rear speakers. The soundtrack by Henry Jackman is delicate and haunting, never overwhelming the events on the screen. Optional subtitles are included in English for the hearing impaired and Spanish.

Extras


Lionsgate has included a very scant collection of supplements.

A photo gallery (0:42) features stills from the film with score included.

The film's original theatrical trailer (2:31) is also included.

Bonus trailers are for:
- "Ben is back" (2:15)
- "Manchester by the Sea" (2:10)

Packaging


Packaged in a standard DVD keep case.

Overall


"Trial by Fire" is an interesting film based on a true incident, but certainly allying with an anti-death penalty stance, this is a non-perfect film, but still would be of interest to those that enjoy criminal dramas.
| | | | | |
| --- | --- | --- | --- | --- |
| The Film: B+ | Video: B+ | Audio: A | Extras: D- | Overall: C |